Among the most exclusive, and expensive, places to live on the Costa del Sol, the gated community of Cascada de Camoján comprises just a few dozen high-end villas, most standing on large, wooded plots with stunning Mediterranean views, all just a short drive downhill to the centre of Marbella and the coastline.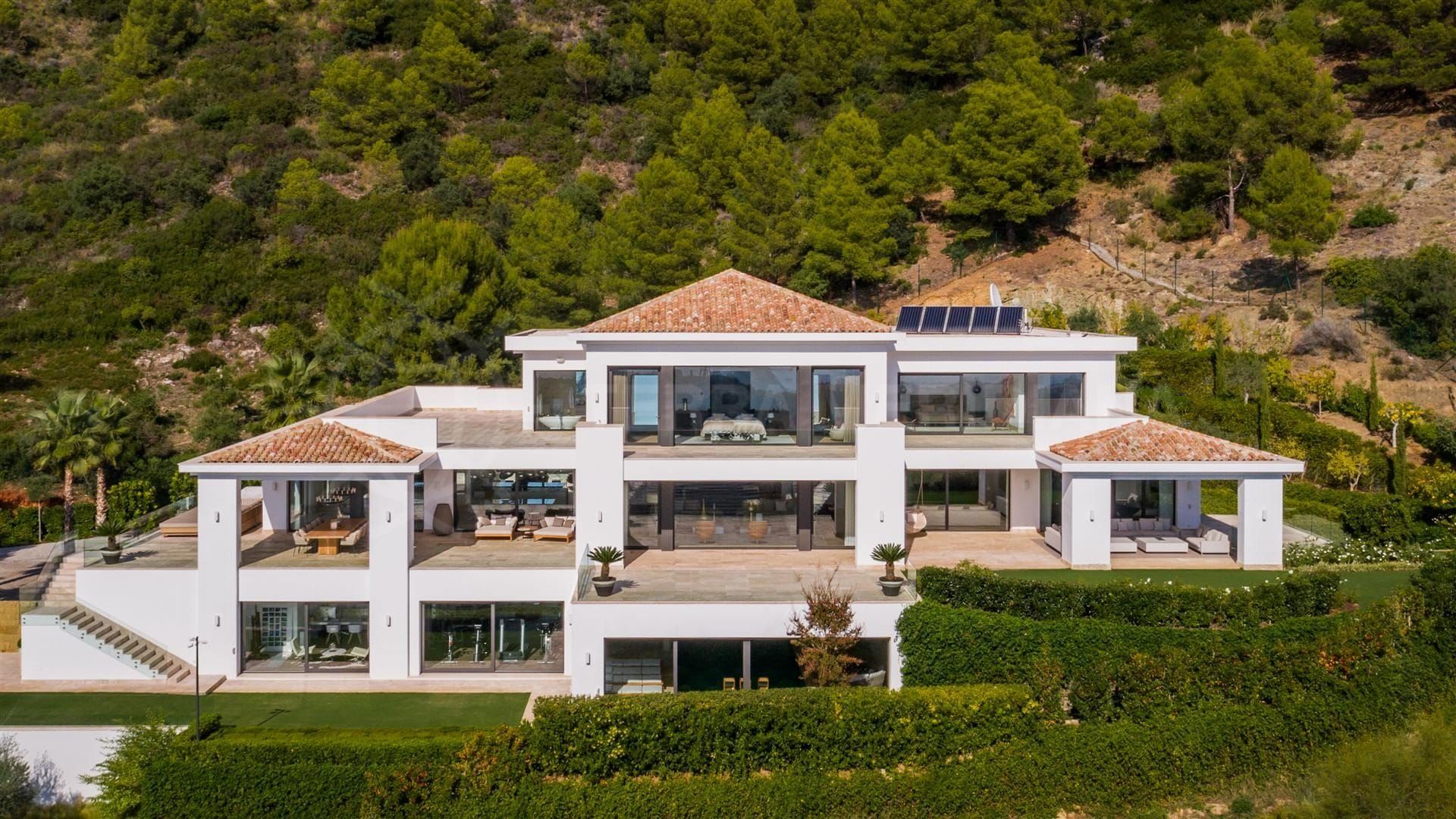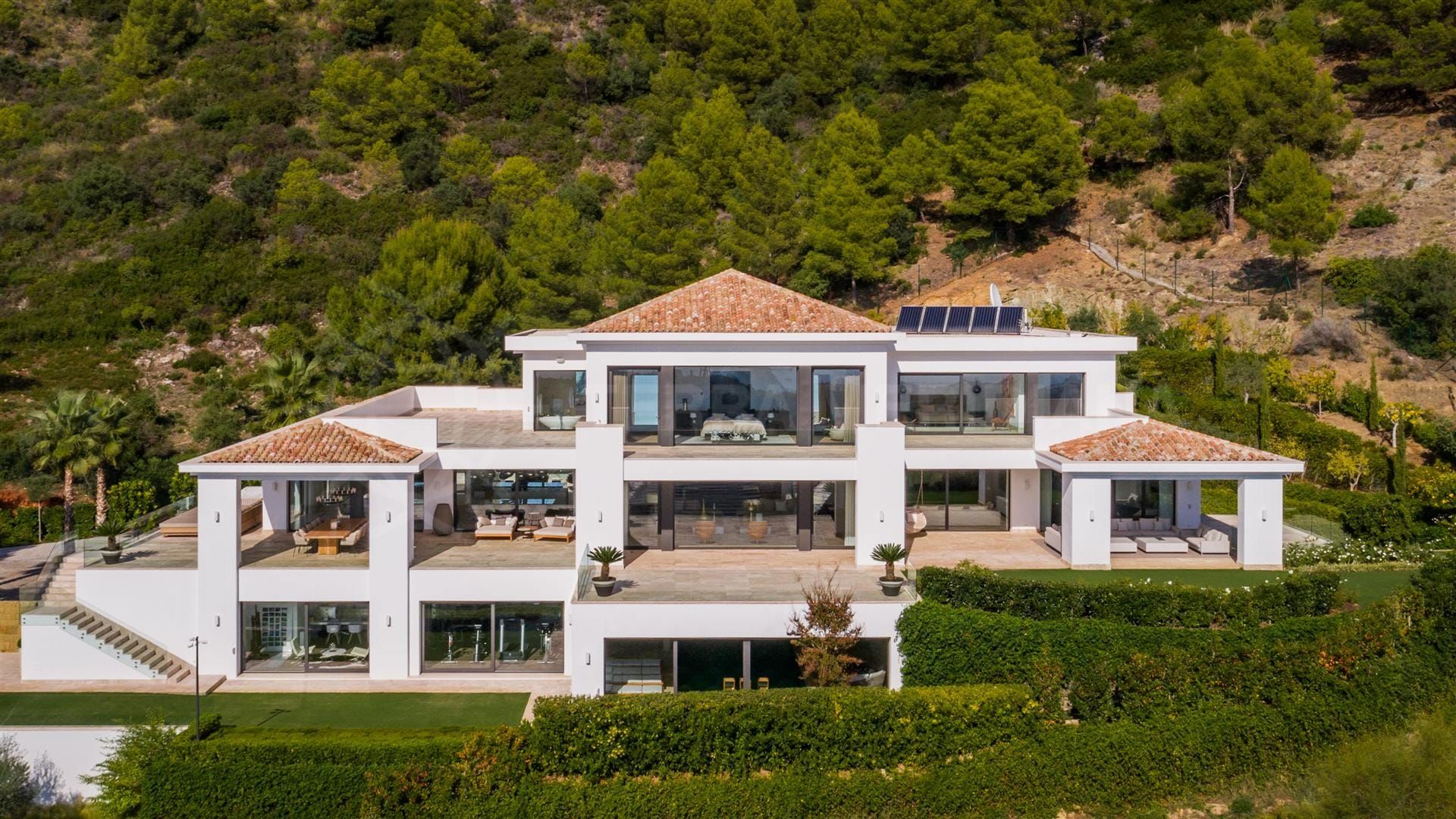 Cascada de Camoján lies north of the Golden Mile and the AP7 toll highway, bordered by the equally upscale neighbourhood of Sierra Blanca to the west, by protected green areas to the north under the shadow of La Concha, and by the Arroyo Guadalpín to the east and south, which flows year-round.
Cascada de Camoján can be reached via exit 182, from Malaga, on the AP7 toll road or Avenida Don Jaime de Mora, which climbs into the foothills from the N-340/A7 coast road. Malaga-Costa del Sol International Airport is just half an hour's drive distant, while Gibraltar is about an hour away on the toll road.
Conveniently close to all the action, yet quiet enough to imagine you're in the countryside, the road up to Cascada de Camoján leads past the par-3, 9-hole Monte Paraíso Golf, the closest course to the centre of Marbella, while the marina, bars, restaurants, and stores of Puerto Banús are just minutes away.
Frequently Asked Questions
Nestled among the foothills of the Sierra de las Nieves Natural Park and to the southeast of Marbella's famous La Concha mountain, the high-end residential area of Cascada de Camojan is an oasis of tranquility, yet lies conveniently close to all the amenities of the Costa del Sol.
What is Cascada de Camoján?
The secluded and secure area of Cascada de Camoján is named after the waterfalls that are found along the course of the Arroyo de Guadalpín stream that runs directly east of the urbanisation. Made up of only eight numbered streets in a gated community, Cascada de Camojan is just as sought-after as its equally upscale neighbour, Sierra Blanca, but feels even more private and protected. The first houses built in the area date from the 1960s and '70s, but most have been constructed since the start of the 2000s.
Located on the north side of the AP-7 toll highway and directly to the east of Sierra Blanca, Cascada de Camoján is separated from the Xarblanca Park urbanisation by a valley and bordered by nature reserves. Its exclusive homes, most of which stand in sizeable gardens and enjoy views of the Mediterranean Sea, are set among pine forests and the presence of water nearby keeps the area cool in the summer months.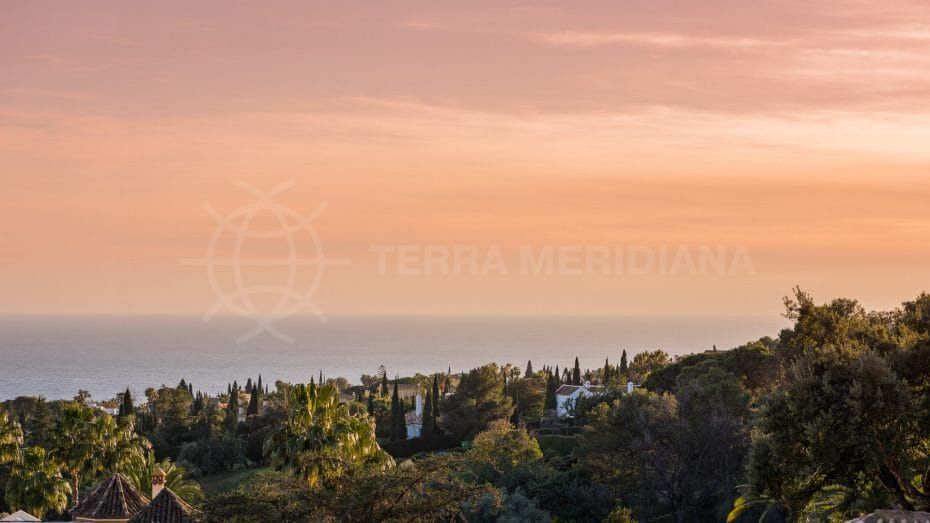 What is the history of Cascada de Camoján?
The original developers of the urbanisation Cascada de Camoján were a well known family from Marbella with the surname Lavigne. The urbanisation was formed at the end of the 1960´s. The name of the original finca was "Camojan", and because there is a waterfall situated in the stream / arroyo Camojan that has water during the winter rainfall, the name of the urbanization was called "Cascada de Camojan". Cascada means waterfall.
The developers intention from the beginning was to create a country feel with larger plots of between 2,000m2 to 10,000 m2 for individual villas.  The intention was to create a country club or rustic urbanization outside but still close to the centre of Marbella. With the passing of years the urbanisation gradually became more consolidated  with lots of green areas and impressive villas. The quality, peace, and privacy of the urbanisation have been retained since the beginning.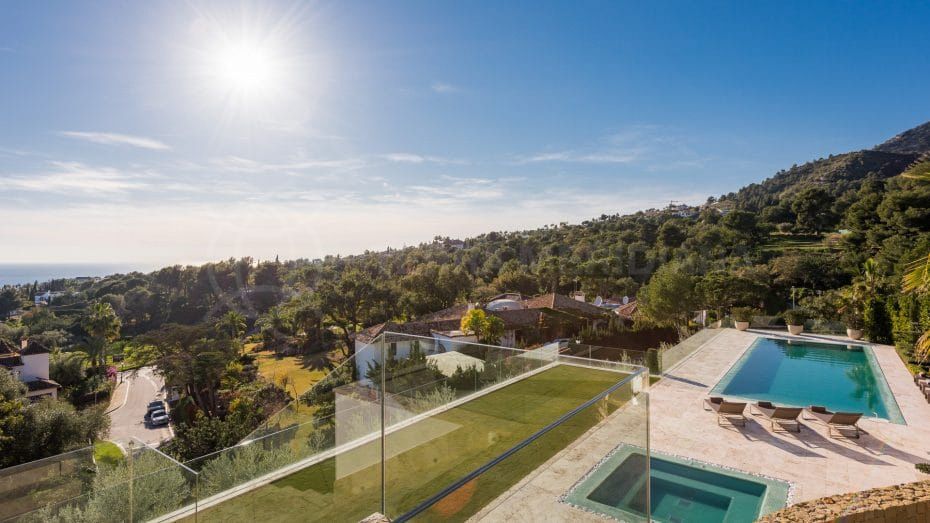 How do you get to Cascada de Camoján?
Getting to and from Cascada de Camoján could not be easier. Taking exit 182 on the AP-7 toll highway, follow Calle Casares onto Avenida Buchinger and up to Calle Albinoni, which borders Sierra Blanca to the south. Coming from Marbella town centre and the N340-A7 coast road, the urbanisation can be reached via Avenida Istán and Arrabal la Virginia. Both routes lead to barriers at the guarded southern entrance, situated at the junction of streets C1 and C2, that provides access to the urbanisation.
The nearest beaches to Cascada de Camoján are Playa Casablanca and Playa Fontanilla, both located only 3.5 kilometres away or 10 minutes by car. Marbella's famous Plaza de Naranjos is 5.5 kilometres or a quarter of an hour. Malaga-Costa del Sol International Airport is 50 kilometres away, with the journey taking around 30 minutes by car. Gibraltar International Airport is 70 kilometres or an hour's drive away. And Malaga's María Zambrano train station is about 60 kilometres distant, a 45-minute drive.
What kind of properties are for sale in Cascada de Camoján?
The vast majority of properties in Cascada de Camoján are single-family villas occupying large, elevated plots. The architecture varies, from traditional Spanish cortijo-style homes to contemporary designer residences that offer homeowners every modern comfort, including indoor and outdoor swimming pools, spas and wellness suites, gyms, cinemas and huge terraces that provide panoramic views.
There are also three apartment and townhouse developments in the area: Imara, developed in 2002 and home to 80 2- and 3-bedroom apartments in 15 low-density buildings; Condado de Sierra Blanca, constructed in 2005, with 15 three-floor apartment buildings looking east over the Arroyo de Guadalpín to El Paraíso Golf; and Cascada Camoján Hill Club, an Andalusian-style townhouse urbanisation, set in landscaped gardens around swimming pools.
Terra Meridiana were involved in the development and sale of www.villacamojan.com and are now marketing an exception plot with project and license to build a stunning classical modern villa www.villaatrio.com.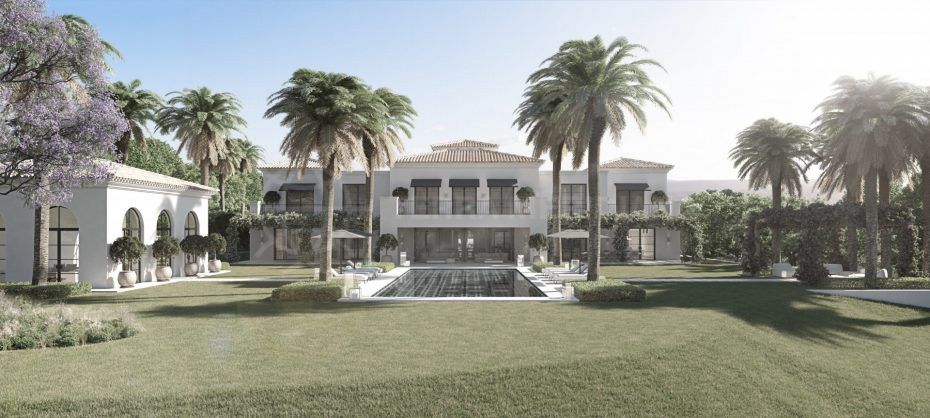 Is Cascada de Camoján a safe area?
Cascada de Camoján is one of the safest and most secure areas in Marbella and on the Costa del Sol. The urbanisation is protected by 24-hour security, provided by Fort Security Spain, with barrier entries in place at the only road entrances to the urbanisation, located at the start of streets C1 and C2, and regular manned vehicle patrols throughout the area day and night to ensure residents and their properties are kept safe. Like all public areas in Spain, the roads are public but there are barriers to control access.
How big is Cascada de Camoján?
In contrast to Sierra Blanca which is made up of  approximately 300 smaller plots, Cascada de Camoján comprises roughly 120 larger plots of which around 30 remain to develop depending on segregation by owners.
What is the difference between Cascada de Camoján and Sierra Blanca?
As mentioned, in general Sierra Blanca is made up of much smaller plots so villas are located closer together which can impact on privacy from neighbours. There is also less green and forest areas in Sierra Blanca when compared to Cascada de Camoján. Sierra Blanca was formed in the 1990´s and the roads are much larger, in Cascada de Camoján the roads are smaller and less planned, Sierra Blanca was planned as a grid from the very beginning, the evolution of Camojan has been more organic.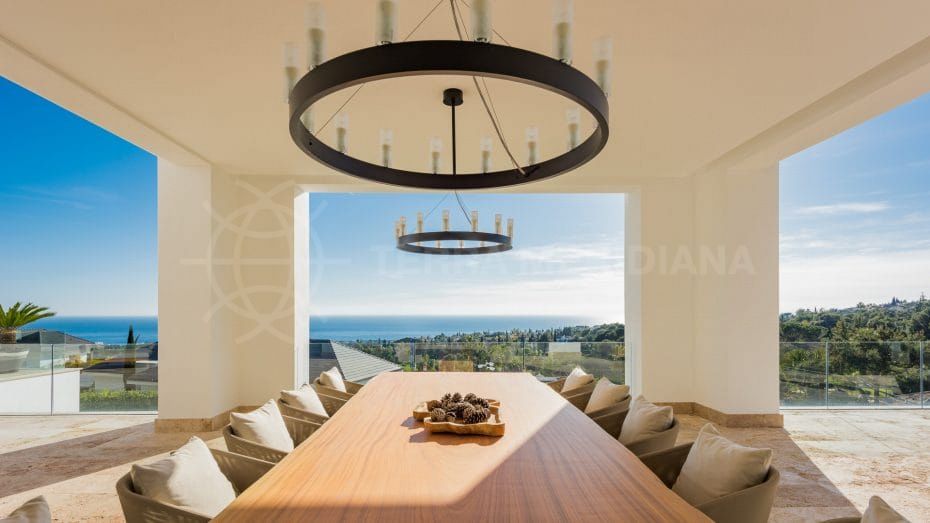 What services are near Cascada de Camoján?
Cascada de Camoján is perfectly positioned to make the most of all the amenities the Marbella area has to offer. The area lies within easy reach of excellent healthcare options. The privately run Hospital Ceram Marbella is just 3 kilometres or less than 10 minutes away and provides a complete range of medical services. The Costa del Sol public hospital is 12 kilometres distant and there are lots of private health clinics and providers in the town. The Clínica Buchinger Wilhemi is located in the neighbouring area of Sierra Blanca.
Swans Primary School, Swans International School and The British International School of Marbella are all less than three kilometres away from Cascada de Camoján, giving parents a choice of bilingual education following either the British GCSE or the International Baccalaureate systems. And Marbella International University Centre, providing a range of higher education courses, is just 1.5 kilometres away. The beach and Marbella centre are 5 minutes distance by car.
For shopping, the centre of Marbella has an extensive selection of chain stores and independently owned shops. And within a 10-minute radius by car, residents can get to the designer boutiques Puerto Banús and the Parque Comercial La Cañada mall that has numerous stores, restaurants and cinema.
What sports can you do around Cascada de Camoján?
The closest golf courses to Cascada de Camoján are in Nueva Andalucía, the Costa del Sol's 'Golf Valley'. These include Club de Golf Aloha, Real Club de Golf Las Brisas and Los Naranjos Golf Club. Golfers can also play at La Quinta Golf and Country Club, Los Arqueros Golf and Country Club El Higueral Golf in the hills, while Real Club de Golf Guadalmina and the Atalaya Golf and Country Club are located nearer to the beach.
There's a huge choice of sporting facilities for non-golfers too. El Mirador Padel and Tennis Club is just 4 kilometres or 10 minutes away, while the Puente Romano Tennis, Padel and Fitness club is 6 kilometres distant. The nearest riding school, Equitación Pedro Sánchez, is located in San Pedro de Alcántara. And there are numerous gyms and wellness centres within a 5-kilometre radius of Cascada de Camoján.
Which areas are like Cascada de Camoján?
Rivalling Costa de Camoján for luxury living, amenities and access to Marbella and its beaches is its immediate neighbour, Sierra Blanca, the larger urbanisation that lies to the immediate west. Outside of Marbella, the upscale gated urbanisations of El Madroñal and La Zagaleta, both situated in the municipal area of Benahavís, are also among the best places to live and invest in real estate on the Costa del Sol.
Buying and selling property in Cascada de Camoján
We have close to two decades' experience at Terra Meridiana, helping buyers and sellers with exclusive real estate in Cascada de Camoján. If you're looking to buy, we can assist with your property search, from sourcing a prime building plot to purchasing the very best properties in the exclusive urbanisation. And if you're an owner who is considering putting a property in Cascada de Camoján on the market, we have a number of affluent buyers who are currently looking for homes in the area.
areas in Marbella Golden Mile
More about Cascada de camojan, Marbella golden mile
Latest articles about Cascada de Camoján
More about Cascada de camojan, Marbella golden mile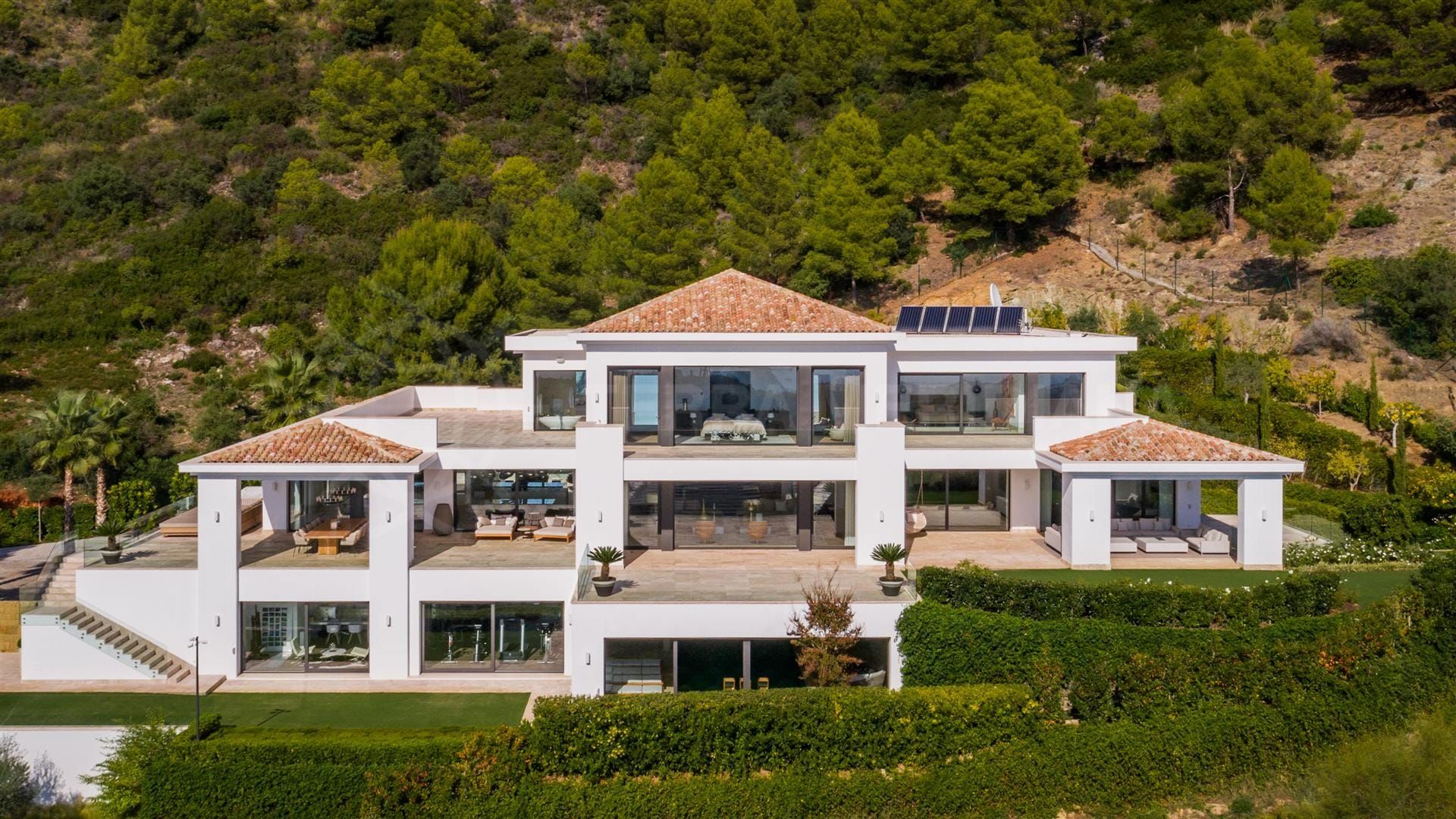 Latest articles about Cascada de Camoján