A guide to selling your property in Marbella
Own a property in Marbella and think you know how to sell it quickly and at a good price? You might want to take a look at some professional advice, just in case.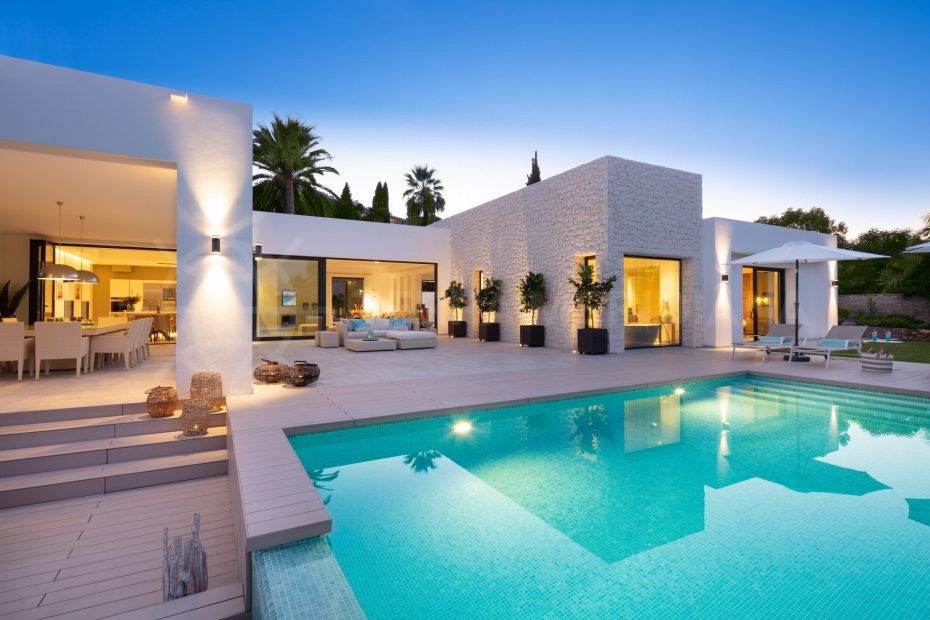 Even if you leave the actual marketing and selling of your Marbella home in the hands of an agent it is important to be aware of what makes the difference between achieving your objectives as a vendor – selling your property without undue delays and for a good price – and having a home linger on the market.
Naturally some properties are more saleable than others, but if approached correctly there is a market to be found for virtually every home. The key to selling your property successfully is understanding the selling process in Marbella and the steps that can be taken to highlight what makes each home special.
Presentation of your Marbella home
In all of this presentation is key. You could have the most beautiful Marbella villa for sale but will put potential buyers off if it is untidy and disorganised. This seems perfectly logical, but you would be surprised how many homeowners expect prospective buyers to fall in love with a property full of toys, dishes and other clutter.
The first step in preparing your Marbella home for sale is therefore to give it a spring clean, clear it of unnecessary clutter and keep it this way throughout the selling process. A home that smells fresh makes a good impression and puts possible buyers in the right frame of mind, while clutter makes your home look smaller than it is – so streamline the décor and let your property breathe.
Once the home has been de-cluttered and cleaned in this way you will be in a better position to spot any blemishes in the form of carpets that need cleaning, walls that need painting, tiles that need fixing or marble bathroom surfaces that could do with a shine. The effort invested in this will be paid back in full when people enter a spotless house.
Well-maintained homes sell better
Having dealt with any potential weaknesses, the next step is to assess the overall impact of the exterior and the interior with a critical eye. Make sure driveways, walls, gardens, terraces and details such as outdoor lamps are in good aesthetic and functional order, and consider replacing overly bright lights with softer, more welcoming ones.
The same applies to the interior, where you may have to change a brightly coloured wall or quirky furnishings with something more neutral. Remember, not everyone shares your personal taste, so it's a good idea to do what an interior designer would do and create an attractive but neutral colour scheme on walls and in your home's decoration. It's a known fact that this works much better with today's homebuyers. 
Finally, once your home has been tidied, de-cluttered, painted and its décor optimised for sale, it will be ready for both viewings and the marketing material that will help bring them about. Some homes may require a greater investment in the form of renovations or new décor, but they form the exception rather than the rule.
Promoting your Marbella home for sale
The above relates to the product itself, but naturally it is also very important to pick the right professionals to market and sell your home. There are many property companies on the Costa del Sol, but in general only the more well-established and respected agencies have the know-how and resources to achieve results and sell your property with the professionalism and integrity required.
Such an agent will not just drop by with a cheap camera, scribble some details for the property description and tell you whatever you want to hear to list the property, but give knowledgeable feedback on the market value of the home and the suggested sales strategy.
What's more, a professional agent actually has a sales strategy for each property and prefers to sell only those properties they know well and can represent properly. This focus on the properties listed personally by them means they represent you, the homeowner, and share your interest in selling your home rather than simply uploading thousands of shared listings onto their website.
The advantages and disadvantages of Multi Listing Systems
There are several systems on the coast for sharing properties between real estate professionals; these are private networks agents pay to become members of, one of the largest being Resales-Online. As part of their marketing strategy many agents will tell owners the advantages of being part of a system and this is true with some caveats. Multi listing systems allow your property to be seen by other agents thus broadening the chances of another agent bringing a client to see your property. However, many agents who have not been established long in the business rely too heavily on these systems and simply wait for other agents to contact them without promoting your home to their own client base (because they do not have a client base). Another issue comes if the agent permits the multi listing system to share your property on other agents websites, pretty soon you find your luxury €3M mansion in Marbella on hundreds of web sites you have never heard of. 
Age before Beauty
Choosing an agent that has been established for a long time in the area you are selling is an essential consideration for sellers. Established agents will have established client bases and high ranking websites. Their web site may not be the most beautiful but if clients cannot find it then who cares how good it looks. Most agents who have been in business longer than 10 years will tell you that 90% of their business comes from their website and 10% comes from the network of contacts they have built and developed over the last 10 years.
Your asking price and marketing strategy
The professional agent will give you an accurate valuation of the property based on his knowledge of square metre prices and recent sales in your area – often the very same street or urbanisation. You may not always like the answer – homeowners like parents tend to be a little subjective – but years of experience means these professionals seldom get it wrong.
You can of course choose to ignore their advice but chances are you will receive few enquiries or viewings as people bypass those properties that seem out of odds with general market prices. Setting the right asking price is therefore part of a market strategy where the experienced Marbella agent knows exactly how much leeway to give a buyer in order to reach the intended selling price. 
Having established this, and backed it up data, the professional property agent will set out a sales strategy based on the area, property type and price segment of the home. This kind of targeted marketing adds to the effectiveness of general marketing, and begins with producing quality images of your neatly presented home, accurate descriptions and if applicable even walk-through videos.
These are produced to a high standard so that they allow your property to shine on the website, in ads, brochures and any other type of marketing material. A broad network of professional contacts both locally and abroad add to the powerful online marketing that a good real estate company in Marbella must have, as it enables optimal visibility in response to online property searches in your area. Having this background knowledge provides you, the homeowner, with the right tools to successfully put your property on the market.