Schools in Marbella 2023
Choosing the right school for your children is a matter of some concern for families moving to Marbella. Thankfully, Marbella and the Costa del Sol generally, is well provided for in terms of international schools offering a high level of education that sees pupils win places at top universities around the world.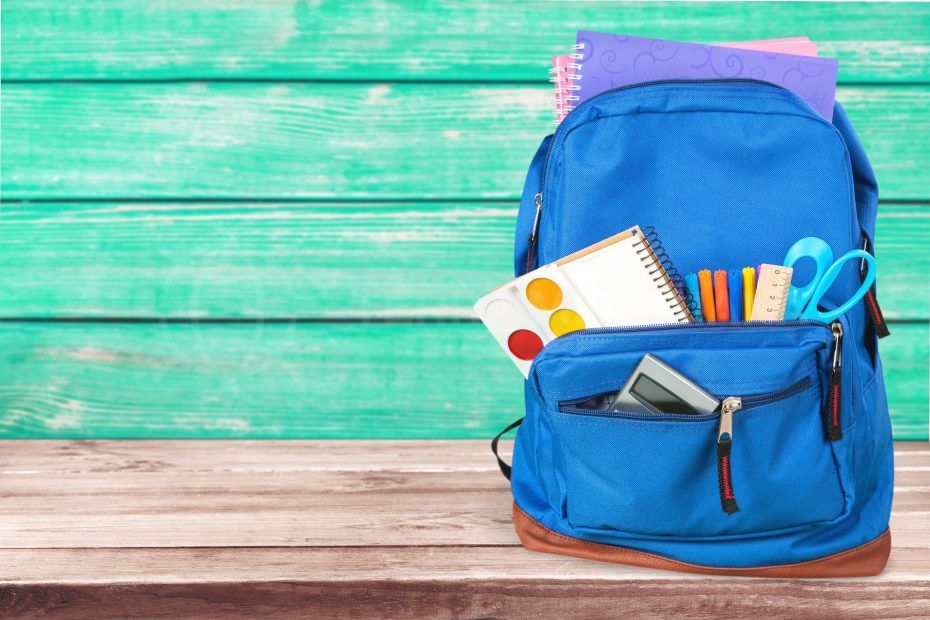 English is the primary teaching language of most international schools, but some offer the Spanish examination curriculum in addition to that of the United Kingdom. There are also schools specifically serving German and Swedish-speaking communities in Marbella. Private Spanish schools are also available.
Central Marbella
The British International School of Marbella
The British International School of Marbella is as the name suggests an international school in Marbella that provides education to children aged 3-12. As an independent, co-educational school, it offers outstanding learning to pupils in Early Years and Primary School. It currently offers Secondary education up to Year 7, and will open an additional year group every year. 
Calle Jacinto Benavente, Marbella
Tel: 952 779 264
Email: info@bsm.org.es
Colegio Bilingue La Latina
La Latina is primarily a Spanish-speaking school for children aged 3-18 but it is affiliated with Trinity College London and English language is taught from age three upwards.
Urb. El Mirador 70, Marbella
http://www.colegiolalatina.es/
Tel: 952 77 03 52
Email: info@colegiolalatina.es
Marbella East
The English International College
The English International College (EIC) provides education using the English National Curriculum to pupils of many nationalities from 3-18 years. Students sit IGCSE and GCSE examinations in Year 11 and those who qualify to enter the Sixth Form study for AS levels and A2 (A) level examinations in preparation for university entrance at 18. Although the predominant language is English, being the first language of 80% of its students, the remaining 20% presents a valuable diversity of cultures and nationalities.
Urb. Ricmar, Ctra. de Cádiz-Málaga, Km 189,5, Marbella
Tel: 952 831 058/9 or 952 838 992
Email: information@eic.edu
Colegio Alemán Juan Hoffmann/ German School Marbella
Provides an international education, primarily using German and Spanish to Early years, Primary and Secondary levels.
Apartado de Correos 318, Marbella
Tel.: 952 831 417 or 952 831 692
Email: sekretariat@dsmalaga.com
Marbella Golden Mile / Nueva Andalucia
Swans International School
Established in the 1970s, Swans International School offers the English National Curriculum to children aged 3-18 on separate campuses. As well as offering IGCSEs, the school also follows the International Baccalaureate. Swans School offers numerous after school activities including the Duke of Edinburgh Award scheme. The Primary school also supports children with special educational needs.
Primary School
Urb. El Capricho s/n, Marbella
www.swansschoolinternational.es
Tel: 952 773 248
Email: info@swansschool.net
Secondary School
C/Lago de los Cisnes s/n, Marbella
www.swansschoolinternational.es
Tel: 952 902 755
Email: admin@swansschool.net
Aloha College
Aloha College has more than 30 years' experience providing a British-based curriculum to an international community of pupils aged 3-18 representing more than 46 nationalities. The school offers IGCSEs and the International Baccalaureate. It also has a number of after school activities including private music tuition, drama and sports.
Urb. El Angel, Nueva Andalucía, Marbella
Tel: 952 814 133
Email: Contact form at website
Svenska Skolan/Swedish School
Svenska Skolan is a recommended Swedish preschool and primary school in Marbella subsidised by the Swedish government and following the official Swedish curriculum. It provides the Swedish language curriculum to children aged 3 – 12.
Urb. La Alzambra, CC Vasari Local 1-D, Marbella
Tel: 952 868 252
Email: skolan@svenskaskolenmarbella.com
San Pedro Schools
Laude School, San Pedro Alcántara
Laude San Pedro International College is a co-educational school of around 720 students from over 52 countries. It provides primary and secondary education for children aged 2-18. It follows the English National Curriculum and English is the primary teaching language throughout the school, but it also offers pupils the opportunity to study for the Bachillerato Español and the school strongly promotes the Spanish language and culture alongside the British curriculum.
Urb. Nueva Alcántara, San Pedro Alcántara
Tel: 952 799 900
Email: info@laudesanpedro.com
Calpe School, San Pedro Alcántara
This international school provides both the British and Spanish National Curriculum for children aged 2-9 years. The school has been in San Pedro Alcántara for over 40 years and is known for keeping class sizes small to ensure that each child receives the attention and support they need.
Los Eucaliptos 60, Urb. Linda Vista Baja, San Pedro Alcántara
Tel: 952 786 029
Email: info@calpeschool.com
St. George's School
Located in Cortijo Blanco on the edge of San Pedro Alcántara this school provides bilingual early years education to children aged 3–8 years. The school has a homely environment suited to younger children, and prides itself on fostering social and emotional development as well as academic progress.
Calle Pablo Ruiz Picasso 11, Urb. Cortijo Blanco, San Pedro Alcántara
Tel: 952 786 606
Email: info@stgeorgesmarbella.es
Colegio San José
This bilingual school, providing instruction under the Spanish system for students aged 3-18, has two schools, one is based in Estepona whilst the other is located in Guadalmina by San Pedro Alcántara. The school enjoys a very good educational reputation, as well as outstanding sporting and extra-curricular facilities.
Colegio San José
29680 Estepona
Tel: 952800148