A popular residential and tourist area just west of Estepona, Manilva offers beaches, golf, the La Duquesa marina and great value for money in property.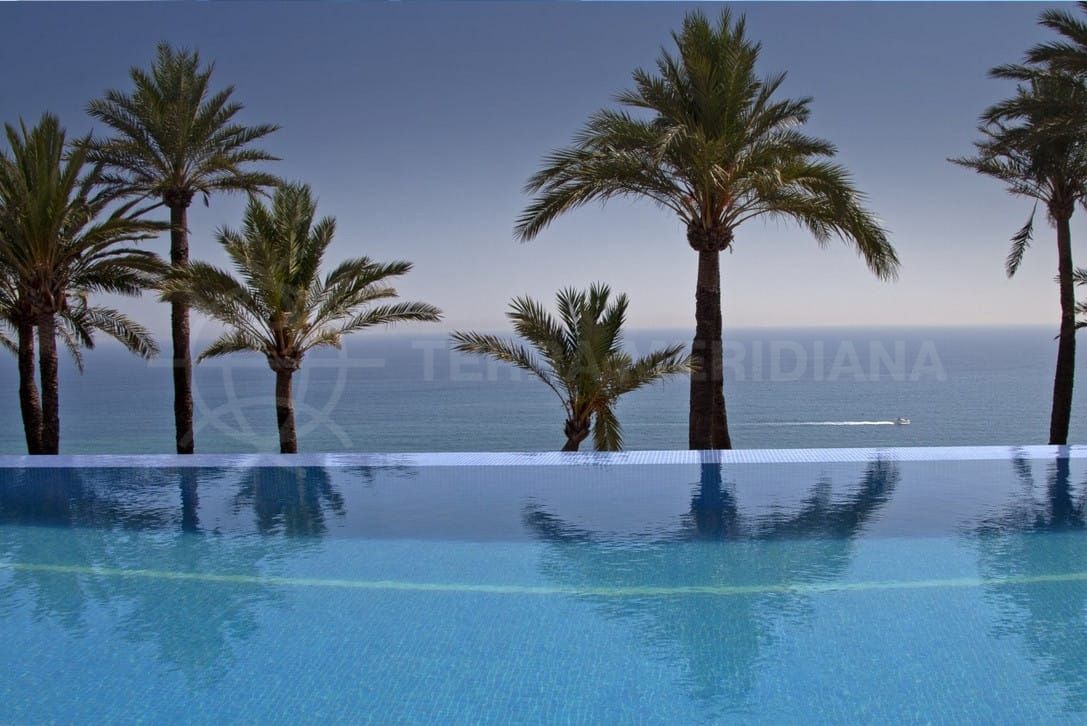 Set roughly midway between the coastal town of Estepona and the luxury residential resort of Sotogrande lays Manilva, a tourist and suburban area with a character all of its own.
The Manilva coastal occupies several kilometres of sandy beaches and coves dotted with aloe plants and ancient watchtowers on the western side of the Costa del Sol. Estepona is five minutes to the east, Sotogrande ten minutes to the west, and Marbella less than half an hour in the direction of Málaga, and its international airport. The closest airport, however, is Gibraltar, about 20 minutes from here, while much of the attention also focuses on the charming nearby white mountain village of Casares.
You reach the latter by driving through glorious valleys and into the foothills of the mighty Serranía de Ronda mountain chain that dominates much of southern Andalucía. Passing country 'venta' restaurants and beautiful wooded hills on the way, the trip from the coast at Manilva to the panoramic heights at Casares takes little more than 20 minutes. Extending between Casares and the little hillside village of Sabinillas – the traditional Spanish community around which Manilva is clustered – there is an expanse of vineyards producing the typical sweet wines of this region.
Beach life
The coastal area that Manilva is known for and what makes it so popular among foreign residents and visitors alike, stretches from the east side of Estepona towards Sotogrande, effectively making up the western extreme of the Costa del Sol. More informal and laidback than Marbella and Puerto Banús, it has retained more of a classic holiday atmosphere, complete with attractive beachside resort hotels, classic wooden chiringuito beach bars, seaside apartment complexes and traditional fish restaurants where you can enjoy real Mediterranean cooking al fresco while sitting right by the beach.
Manilva is about a more authentic experience, although it too comes with golf, a yacht harbour, a wide range of amenities and luxurious properties. The coastal apartment and luxury townhouse complexes that are found on the east side of Manilva lead up to a small but lively town centre that is cosmopolitan and well-facilitated in terms of shops, supermarkets, bars, restaurants and beachside chiringuitos. Manilva is not the most exclusive part of the Costa del Sol, but it appeals to people looking for authenticity, a laidback atmosphere and good value for money.
The area is also home to one of the most popular Sunday markets on the Costa del Sol, where you will find everything from antiques and home baking to second hand items, art and clothes, not to mention interesting collectibles. Venture a few minutes inland from here and you come to the traditional farming village of Sabinillas, known for its sweet wine production. Within its winding streets flanked by whitewashed Andalusian houses there are some charming Spanish restaurants, cafés and coffee shops waiting to be discovered.
Golf and Puerto Duquesa marina
A little further along the west side of Manilva, is the Puerto Duequesa marina, surrounded by Mediterranean-style apartments as well as a good choice of restaurants, cafés, shops, bars and nightlife venues. Duquesa forms a lively social hub for the area, and across the road is the Duquesa Golf Club, whose 18-hole course is lined with attractive apartments and private villas set within peaceful streets overlooking the fairways and open views of the sea.
Properties for sale in Manilva offer excellent value, meaning that you get more house and luxury for your money than you do in Marbella, where land values are higher. The area is therefore particularly popular among families and those who come to retire in the sun, as life here places you in a charming setting with the amenities of Sotogrande, Casares, Estepona and Marbella on your doorstep.