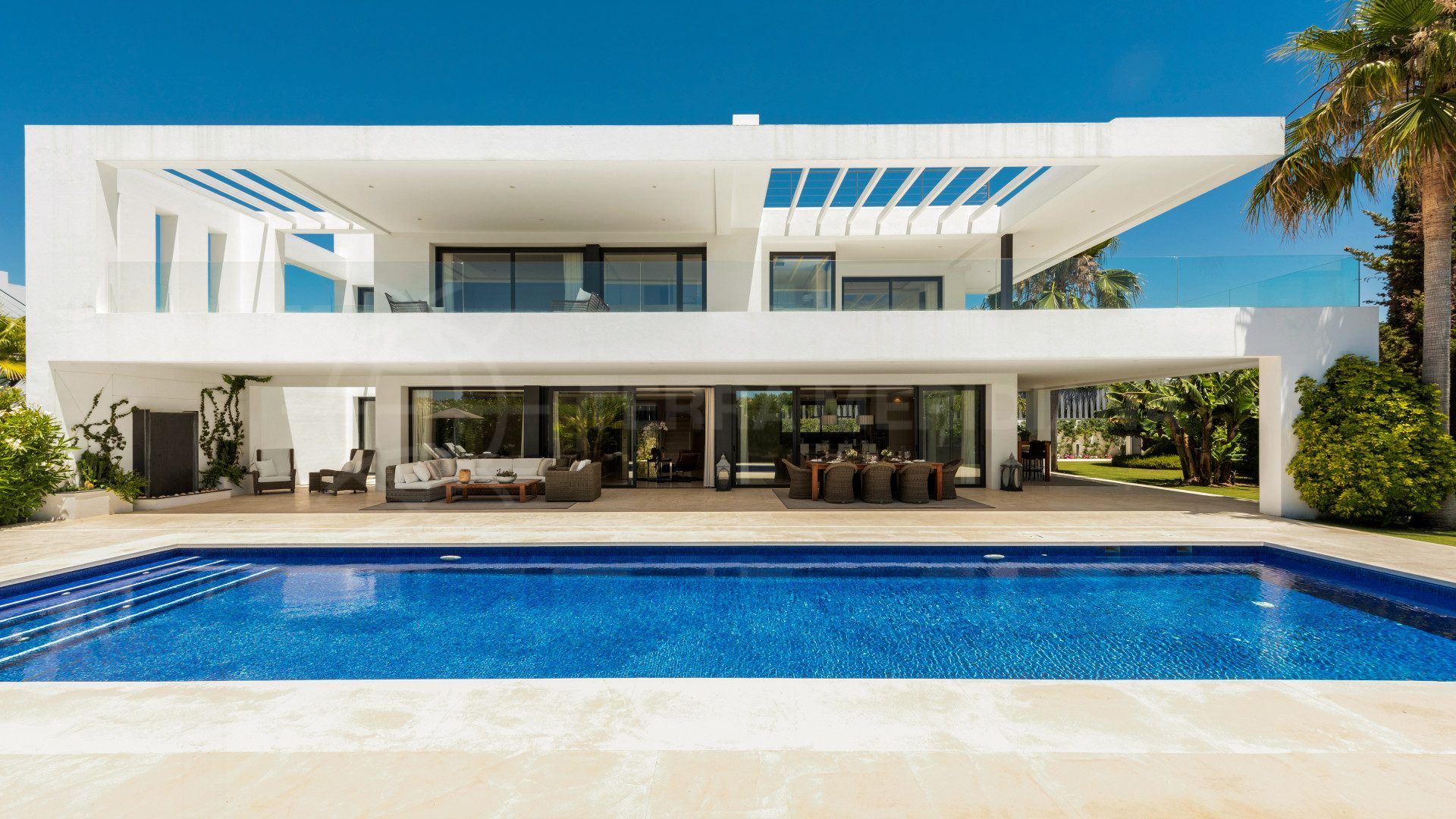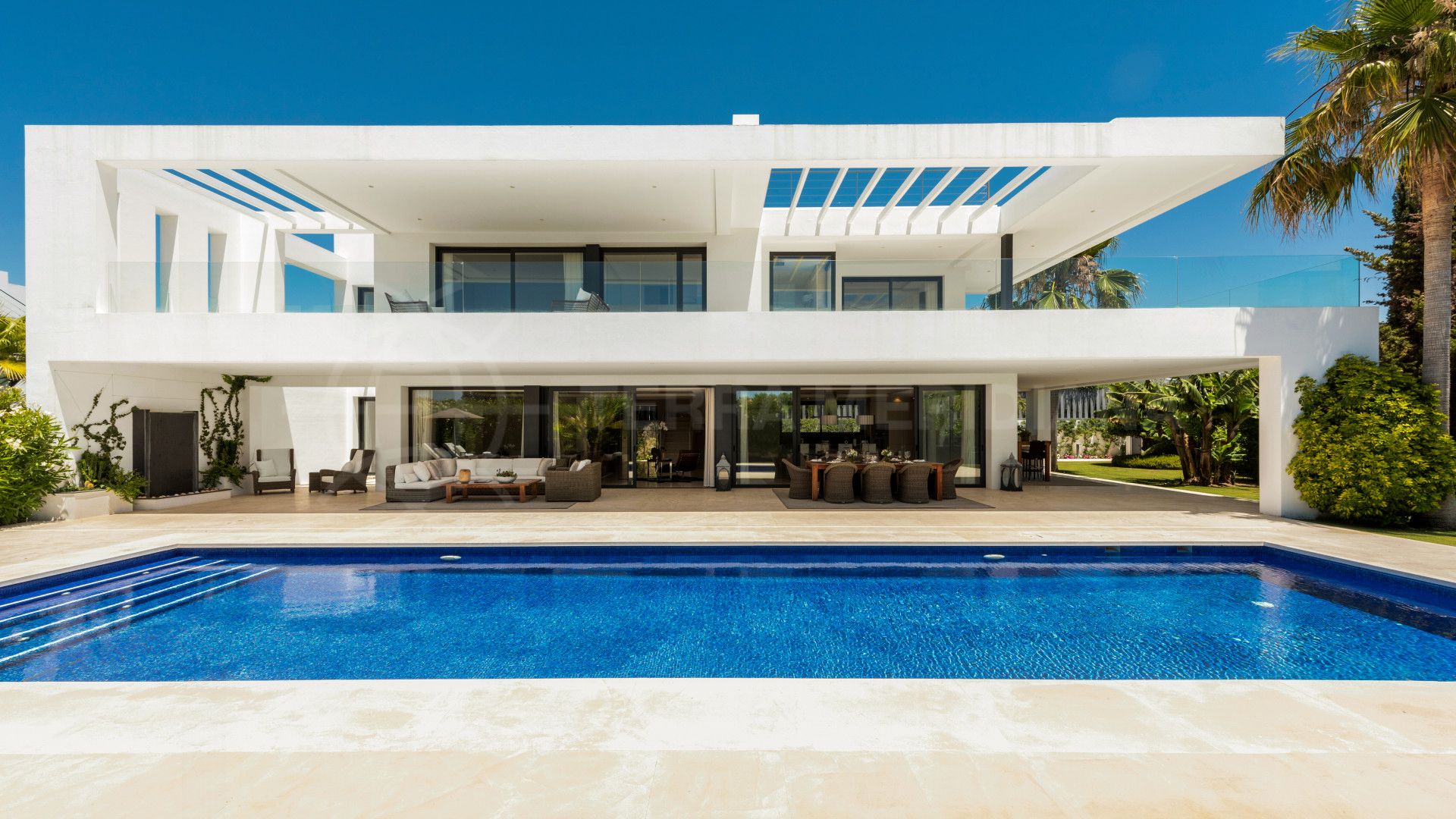 Equidistant between two of the Costa del Sol's most celebrated hotel destinations, the Puente Romano Beach Resort and Spa Marbella and Marbella Club, Altos de Puente Romano is an exclusive gated residential area, located on the inland side of the Golden Mile, close to the beach, Puerto Banús, and the centre of Marbella.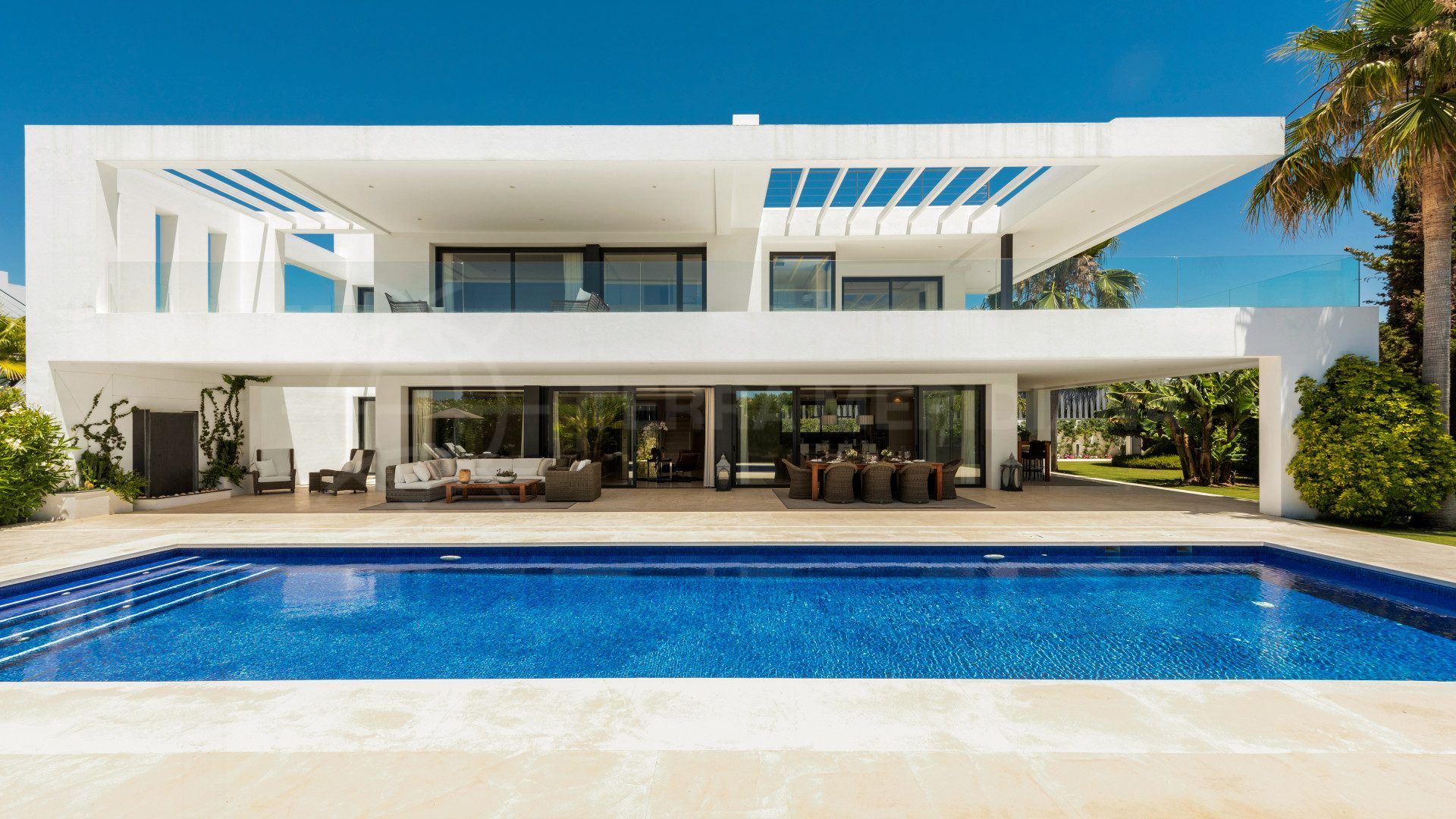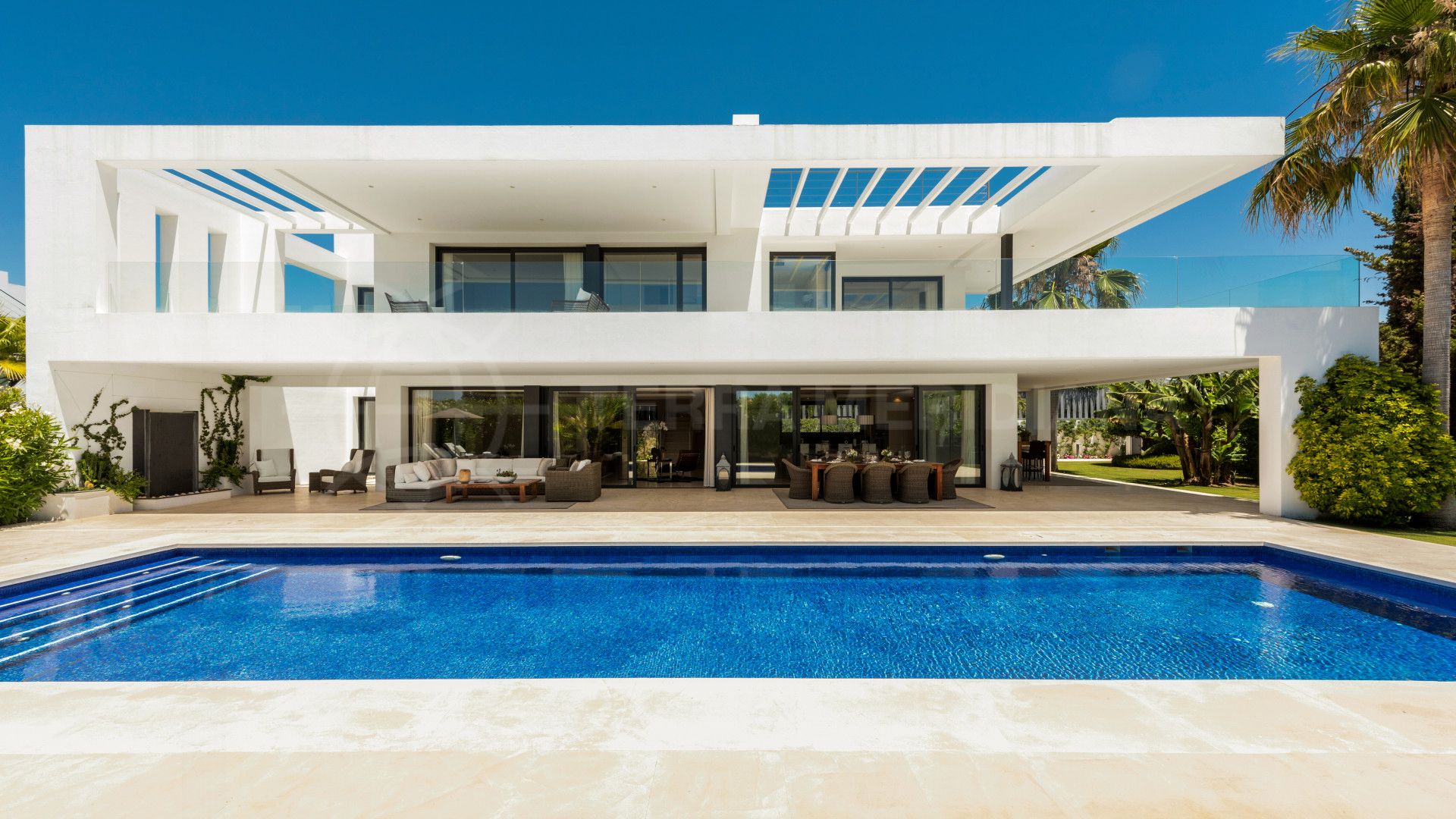 The housing in Altos de Puente Romano includes new-build and resale townhouses, semi- detached villas, and some spectacular single-family residences. Building plots for luxury villas also occasionally come to market. Thanks to its elevated location, many homes in the neighbourhood enjoy excellent views to the Mediterranean.
Stretching between the N340/A-7 coast road and the AP-7 motorway, Altos de Puente Romano is easily reached from the former via Calle Arroyo Nagueles, which exits the N340 at the turning circle just behind the Puente Romano itself. Málaga-Costa del Sol International Airport lies around half an hour's drive away, via the toll highway.
The entrances to Altos de Puente Romano are guarded by a gatehouse, complete with 24-hour security, making the area feel very safe. Access to local services is simple, with numerous bars, restaurants, shops, and local supermarkets on the doorstep, while the Puente Romano's Tennis and Fitness Club is just a short sprint downhill (and a relaxing stroll back up).
areas in Marbella Golden Mile
More about Altos de puente romano, Marbella golden mile
More about Altos de puente romano, Marbella golden mile