Villa Atrio, modern Mediterranean refinement in Cascada de Camoján
In an era where there appears to be a uniformity of design, Villa Atrio stands out as a unique work of art – a thoroughly modern luxury villa with classically elegant overtones.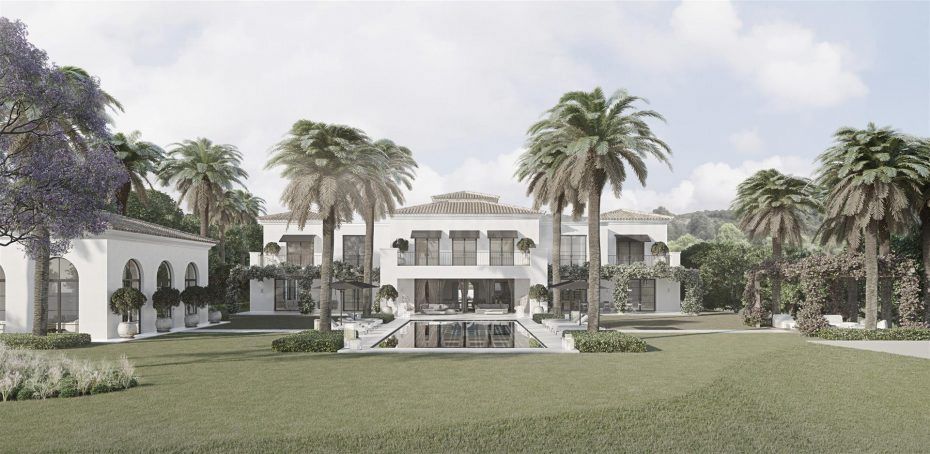 It is like travelling to a gentler, more refined era while still being in the present, for this beautifully styled, laid out and finished home set in the luxurious greenery of Cascada de Camoján – the most exclusive part of Sierra Blanca on the upper Golden Mile of Marbella – is a modern work of art, imbued with the technology and comfort of today while exuding gentility of the past.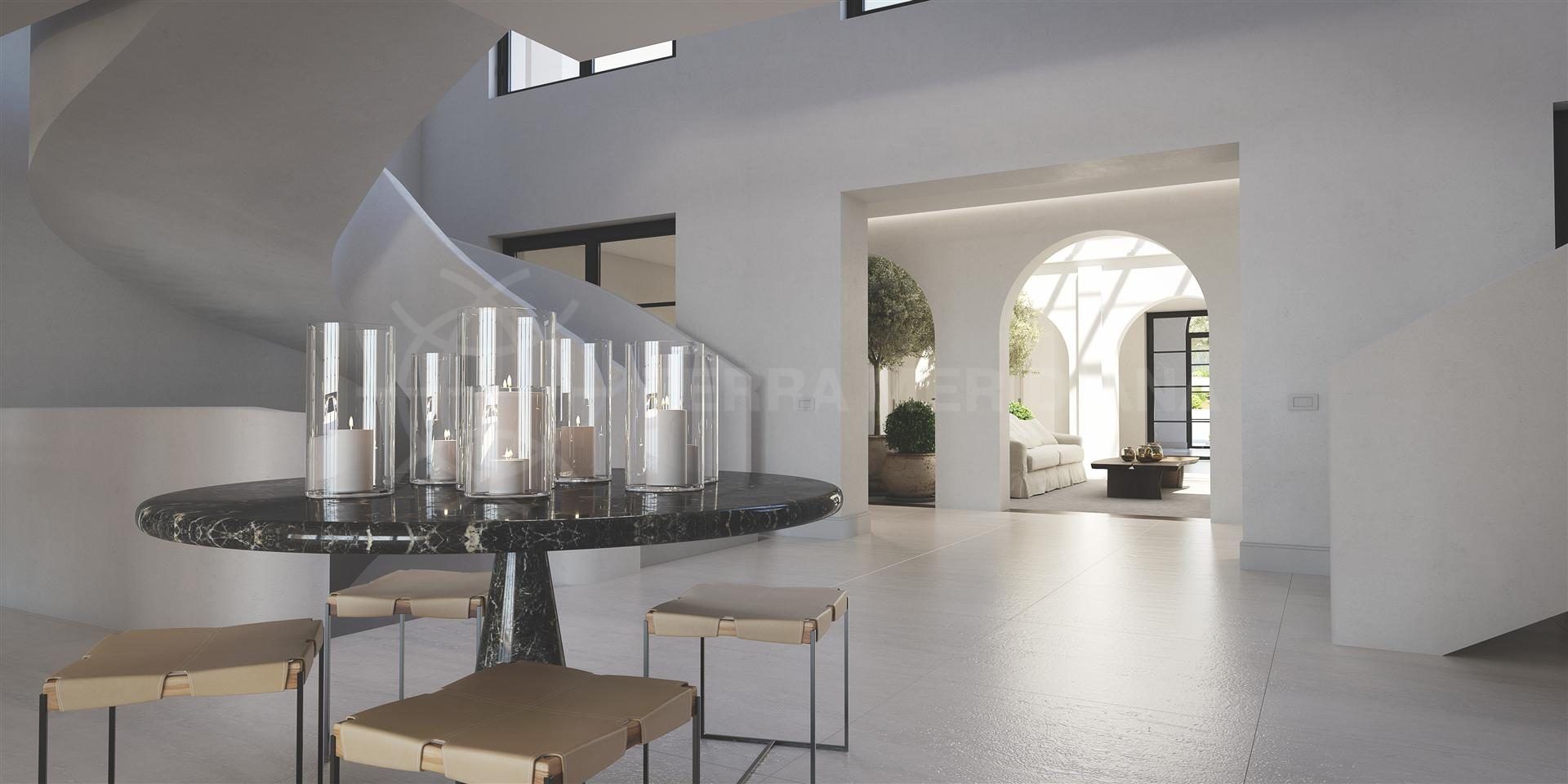 This much is evident as soon as you enter the property, which feels not like a newly finished villa, but more like a grand estate with a long pedigree. Money can buy luxury but it cannot buy taste – except when exquisite style is presented on a platter like this. The generous but balanced proportions, choice of materials, fall of light and delightful spaces created through the skilful distribution of rooms all speak of this, creating in the process a Marbella home of rare quality and sophistication.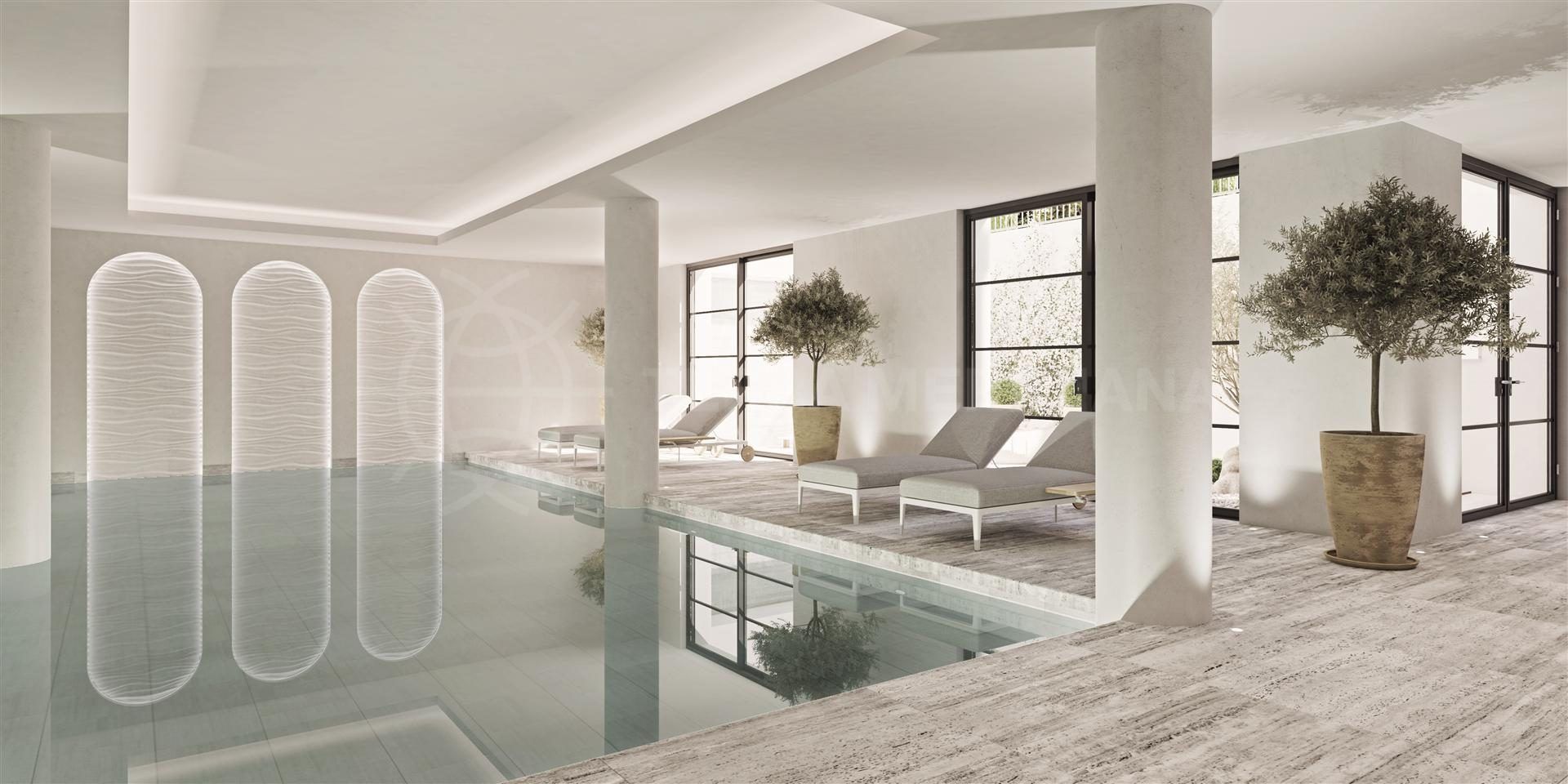 Beautifully worked ceilings, windows, arches and trellises, as well as a green Mediterranean garden, complement clean light-toned surfaces enlivened with quality natural stone, wood and also ironwork. This is a property in which the best of both worlds come together; a blend of the best of past and present concentrated in one home by the knowing eye of a skilled architect. At Villa Atrio, design and engineering merge in the service of human enjoyment.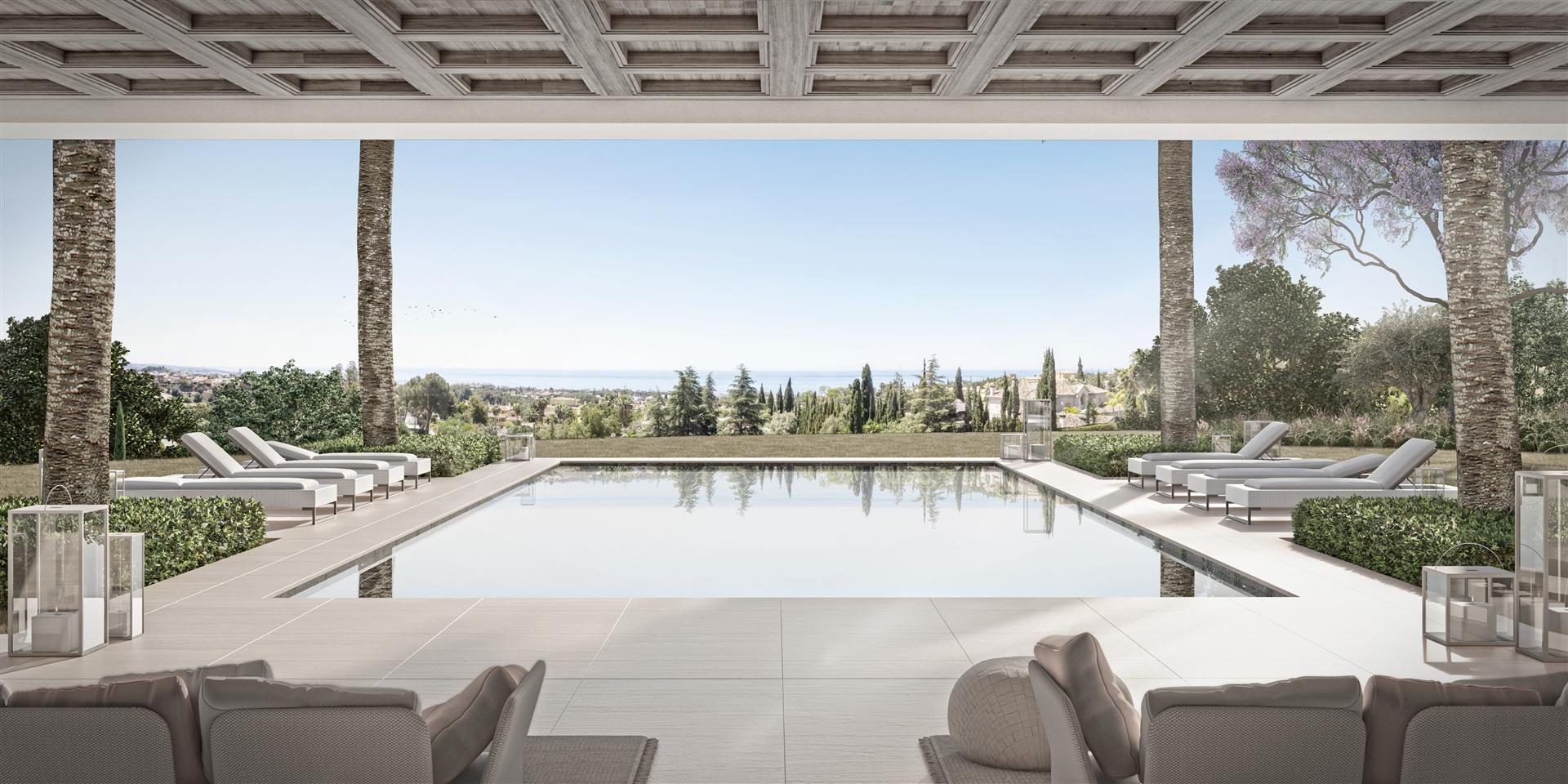 Privacy and accessibility
The setting is private and secure, ensconced within the green folds of protected nature at the base of Marbella's La Concha Mountain. Here the gated community of Cascada de Camoján enjoys a privileged location overlooking Marbella and its Mediterranean shoreline all the way to Gibraltar and North Africa, while being at the midst of a private sanctuary of peace and tranquillity. The grounds reflect this with their elegant landscaping, large pool deck and an outhouse designed for relaxation and entertaining.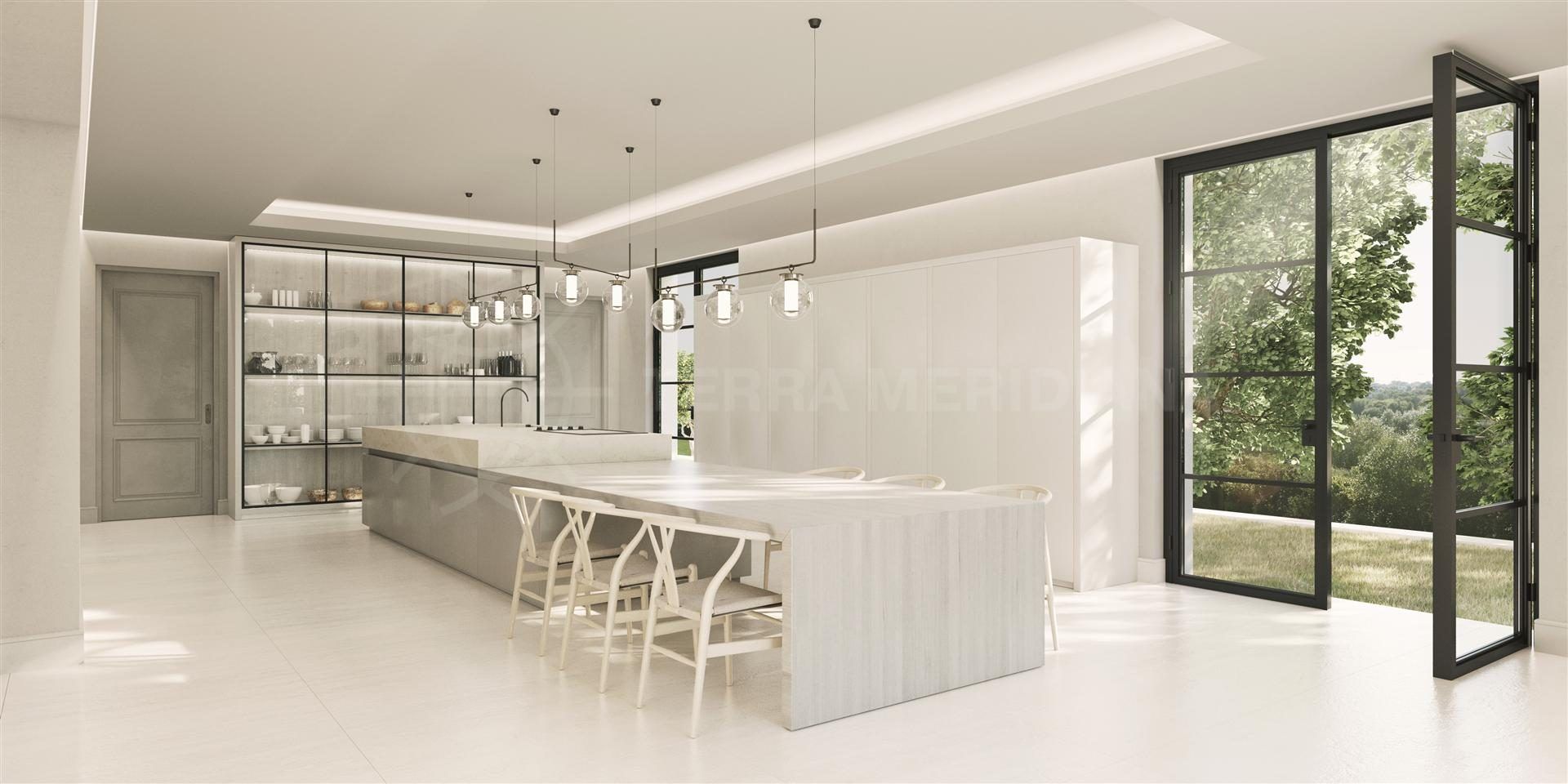 Inside, unique architectural features abound, in the form of a sweeping architectural staircase, cast iron window frames and a covered patio – classically inspired features that blend in seamlessly with a state-of-the-art lifestyle kitchen also capable of catering on a professional level; luxuriant modern bathrooms and of course the latest word in under-the-skin home automation.
Above all, however, this is a home of fine sensibilities and exquisite taste, doing one of the finest locations in Marbella proud with a design and finish that is quite simply in another class.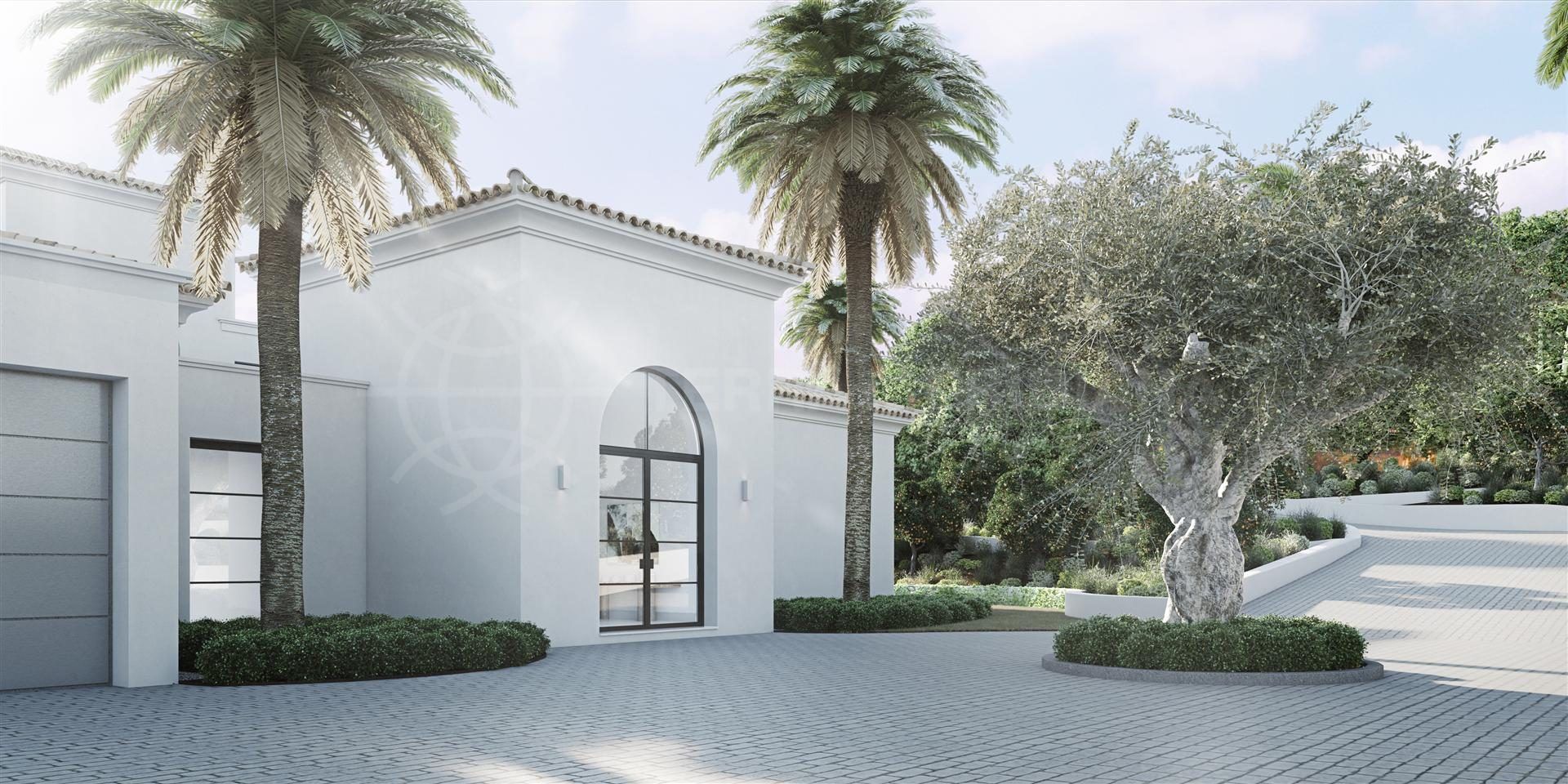 By Adam Neale | Property News | October 1st, 2019