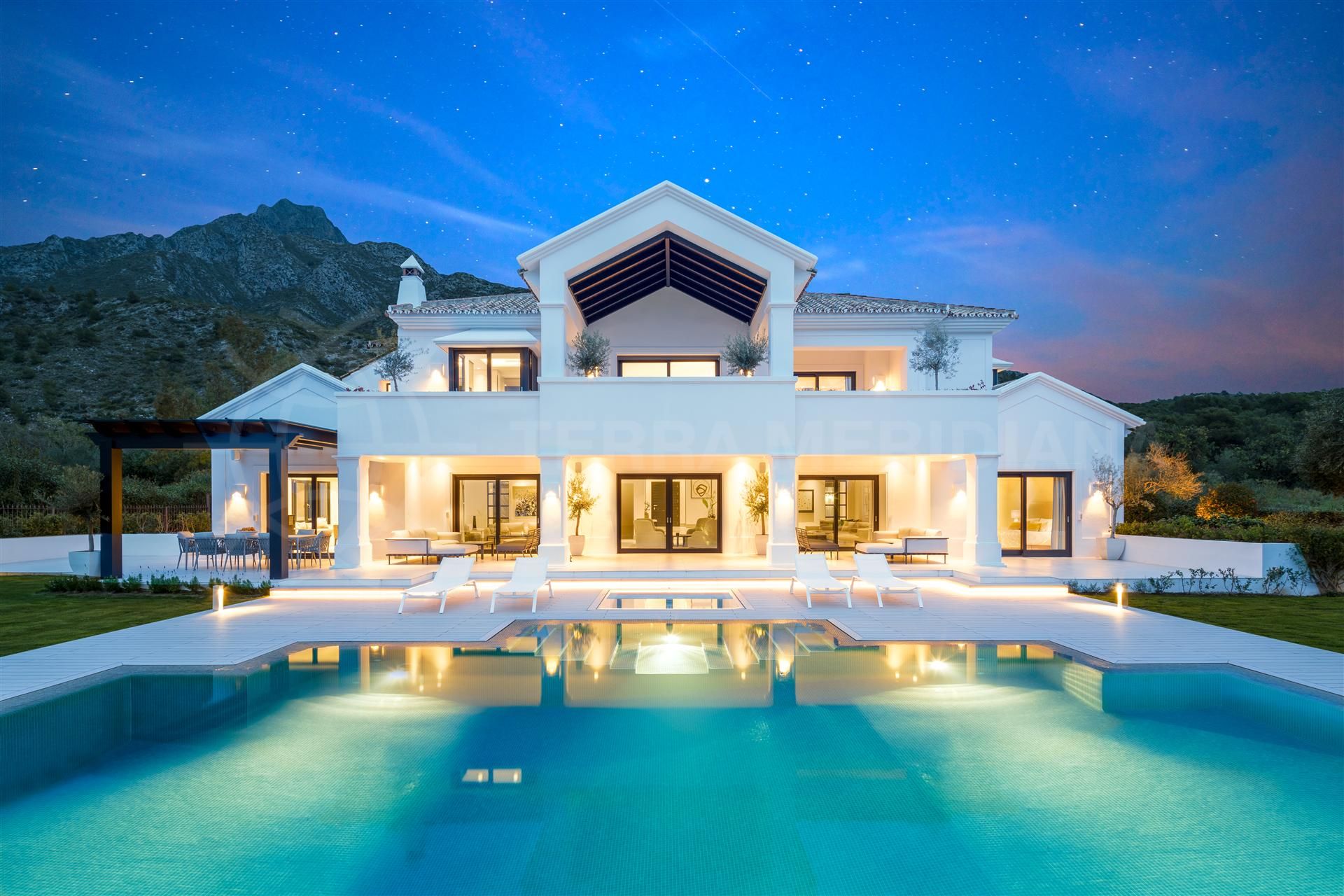 Those familiar with Marbella will know Sierra Blanca, the luxurious gated villa suburb between the town and beach on the one side, and the foothills of La Concha Mountain on the other. Los Picos is less familiar, but its large private villas and estates make this one of the most exclusive zones on the upper side of the Golden Mile.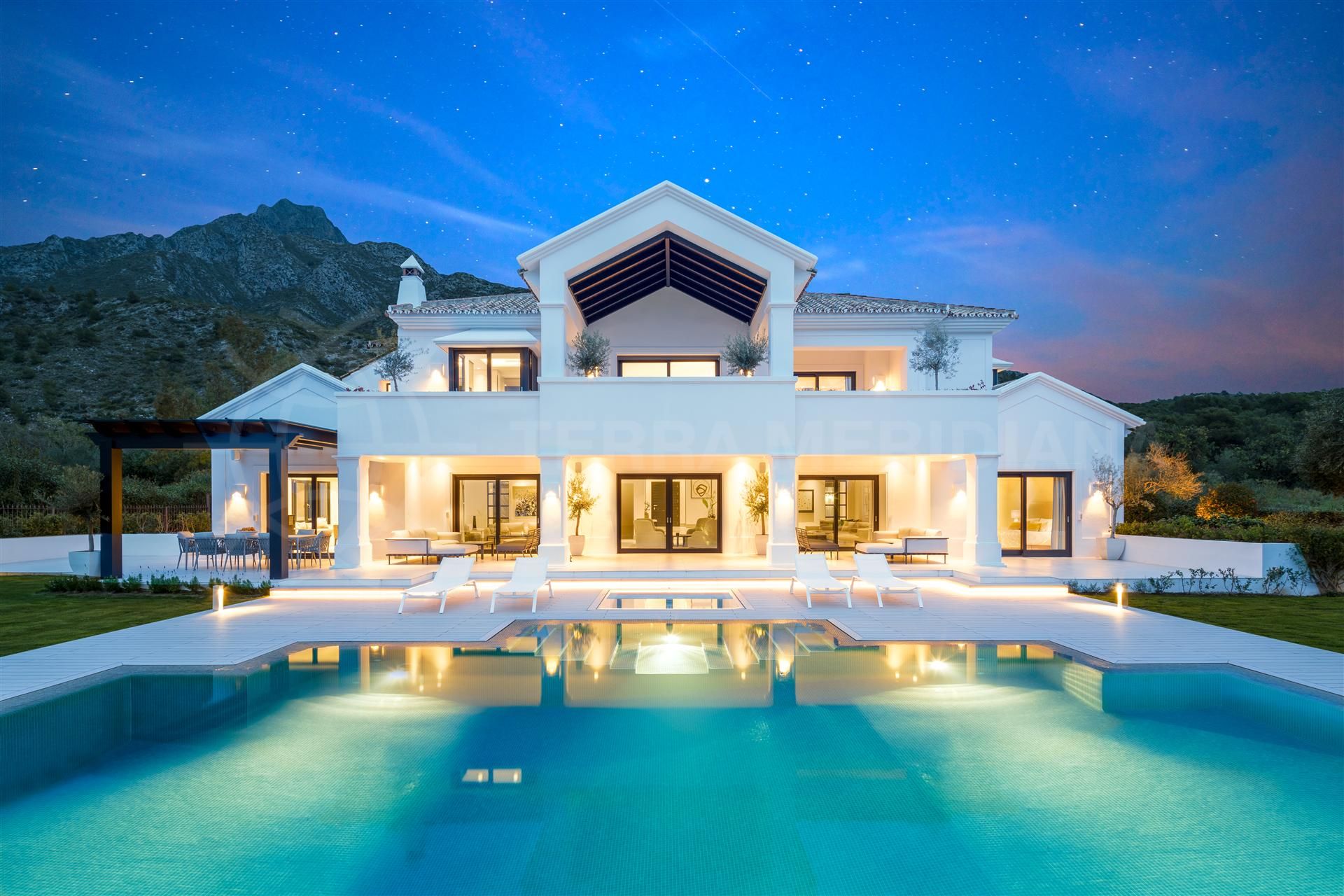 Sierra Blanca, at the northern end of the Golden Mile, where Marbella's upper suburbs meet the lower reaches of La Concha Mountain, is a leafy gated community dominated above all by large, luxurious villas. Los Picos is one of the sub-sections of Sierra Blanca that offers an even more select and private gated, secure environment surrounded by space, nature and beautiful views over Marbella and the Mediterranean Sea.
It is a private villa enclave within an exclusive residential area, and as such offers a level of refinement, security and privacy, as well as space, that is hard to equal. As one of the most prominent addresses in Marbella, Los Picos is home to some of its finest properties, including a prime selection of large, beautifully appointed mansions set within spacious landscaped grounds.
This gated, private estate looks out over Marbella and its coastline all the way to Gibraltar and Africa, enjoying fantastic natural scenery close by and the ability to enter a protected natural zone for walks or horse riding. For all this, Los Picos is also just minutes away from Marbella town, Puerto Banús and the golf courses of Nueva Andalucía
areas in Marbella Golden Mile
More about Los Picos, Marbella Golden Mile
More about Los Picos, Marbella Golden Mile