Villa Camoján: living the high life at Marbella's best address
In good time to make the most of the summer on the Costa del Sol, and where better than Villa Camoján which is now complete. This breathtaking, expansive villa has gone from the shell of a partially constructed and much smaller house (see our case study), which had the significant advantage of occupying a truly prime plot of land, to a landmark property in one of the very best locations on the Costa del Sol.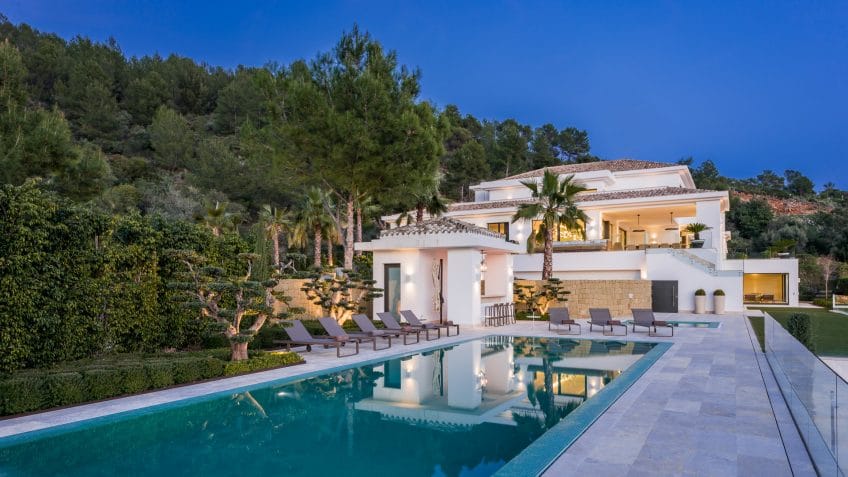 Location, location, and what a location!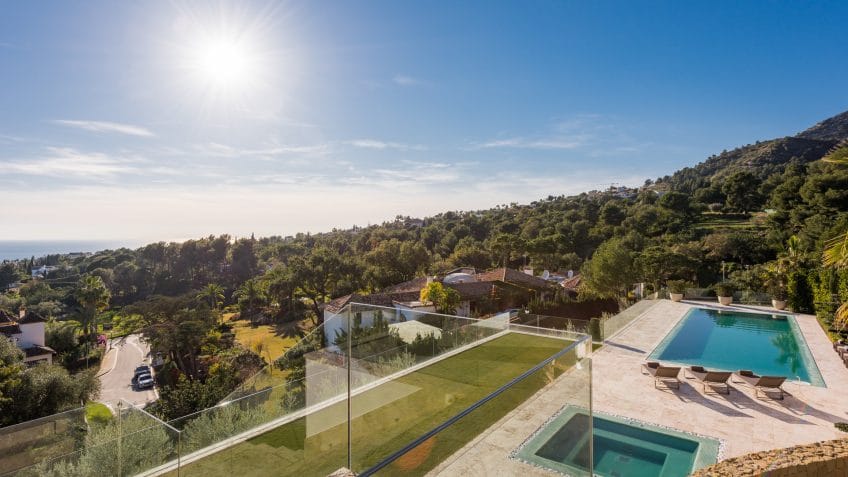 Located at the highest point of the Cascada de Camoján urbanisation, bordering protected parkland around Marbella's iconic La Concha mountain and overlooking all the other properties in the area while maintaining absolute privacy, Villa Camoján really raises the bar for luxury living in Marbella.
"We were very lucky to find this plot," the developer recalls. "We soon realised it was a unique place in Cascada de Camoján, with the foothills of La Concha on our doorstep and only a few minutes to Marbella."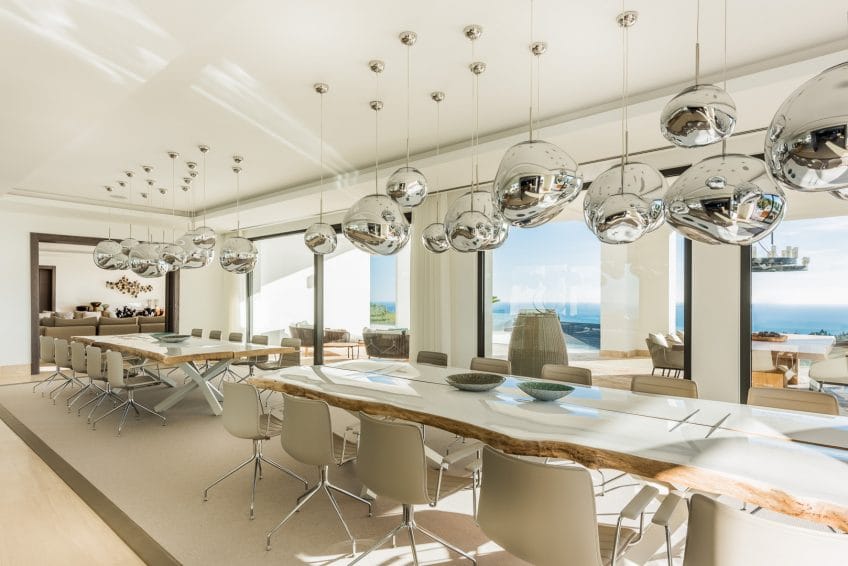 That position provides outstanding uninterrupted views of the Mediterranean Sea from every level, while being just a short drive away from the town centre, local services, and the countless bars, restaurants and shops that line the coast road between Marbella and Puerto Banús.
Villa Camoján is also very conveniently situated for easy access to the toll highway that runs the length of the Costa del Sol and connects to Malaga-Costa del Sol International Airport.
A property worthy of its place in the world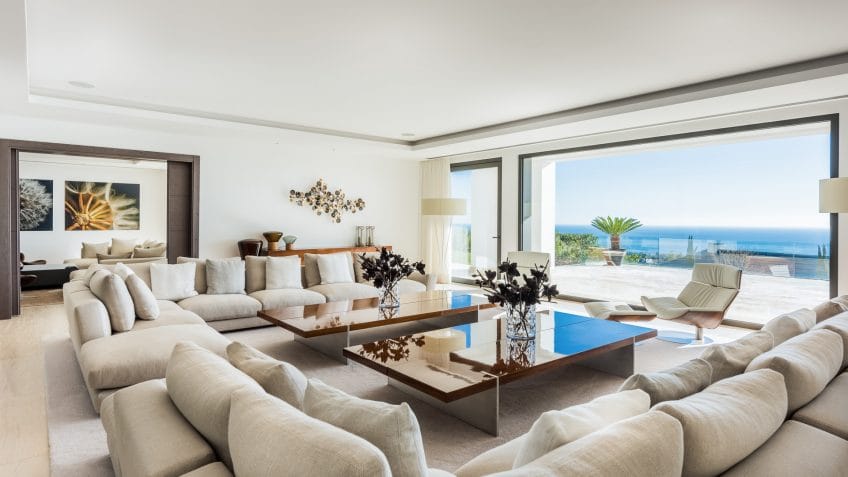 Villa Camoján comprises close to 2,600 m2 of contemporary space, including ample covered terrace areas, with light-filled, open, and remarkably spacious indoor and outdoor living areas, eight en-suite bedrooms, and one guest/staff apartment providing plenty of room not only for an extended family, but also for plenty of friends.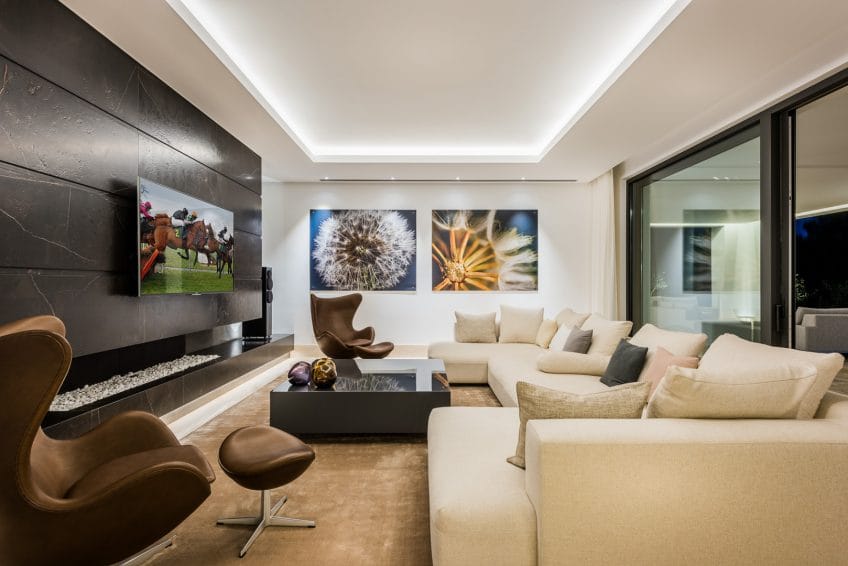 "The first impression of the house is, of course, that it is very large," the developer explains ¨However, the unique way that house and garden combine, with such large windows, makes you feel both inside and out at once. I had an idea this house could be turned into something truly unique and had high expectations for the end result, yet it has gone way beyond what I had dreamed about."
The places and spaces where house becomes home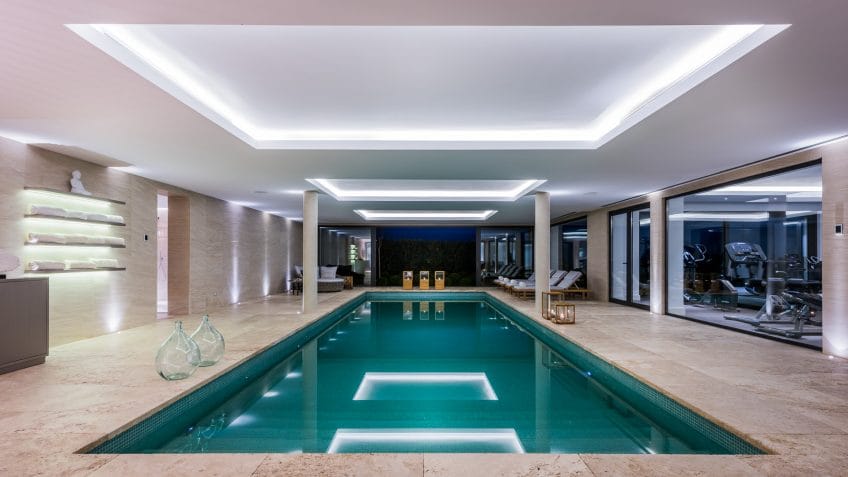 One of the best things about developing a project such as this, especially one in which you have invested so much time and thought, is discovering how the reality measures up to your imagination. ¨The lucky owners of this house will surely appreciate the views from nearly every room, including the indoor pool and gym. The huge daybed we installed on the main terrace is the place to be and the sunset is absolutely stunning from there," the owner smiles.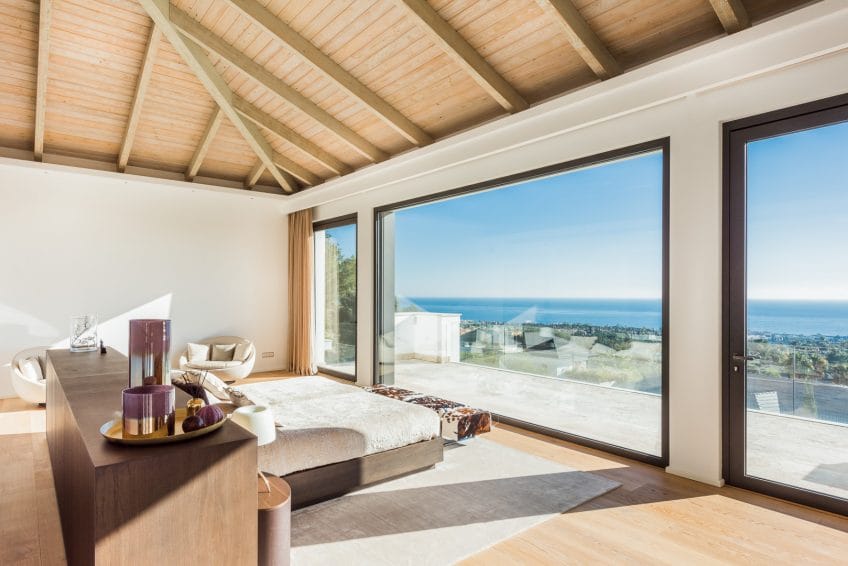 "The outdoor dining table and lounge area I imagine will also be used extensively," he adds. "Whoever buys this house will live mostly outside, but as winter approaches, the living room, dining room, and kitchen will become their favourite places."
Everything you could ever wish for, and more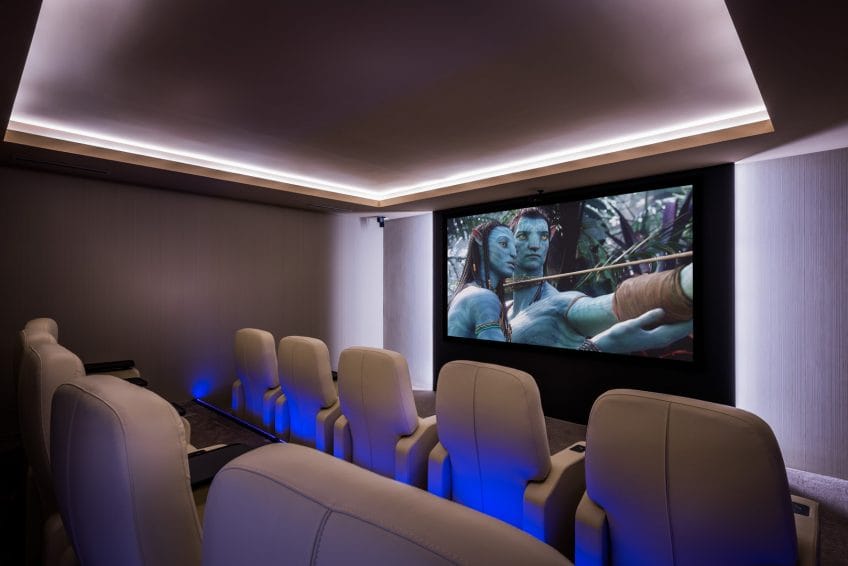 Villa Camoján contains a host of must-have entertainment, leisure and sports amenities and facilities that make living in the property, at any time of the year, a real pleasure.
The house not only has an outdoor swimming pool on the terrace with amazing views of the surrounding area and the see, but also has an pool and wellness suite on the lower level, as well as a fully equipped gymnasium: "I love what we created with the gym, who would not want to work every day with those views!" the owner explains, "and the indoor pool and spa are the perfect place to relax afterwards"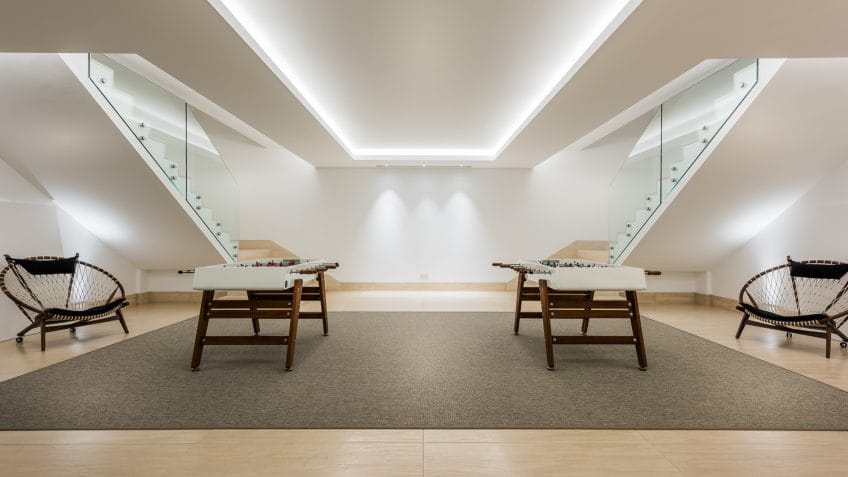 Villa Camoján also houses a state-of-the-art home cinema, and has a vast garage with room for up to 10 vehicles, perfect for a car collection.
Relying on trusted partners to get the job done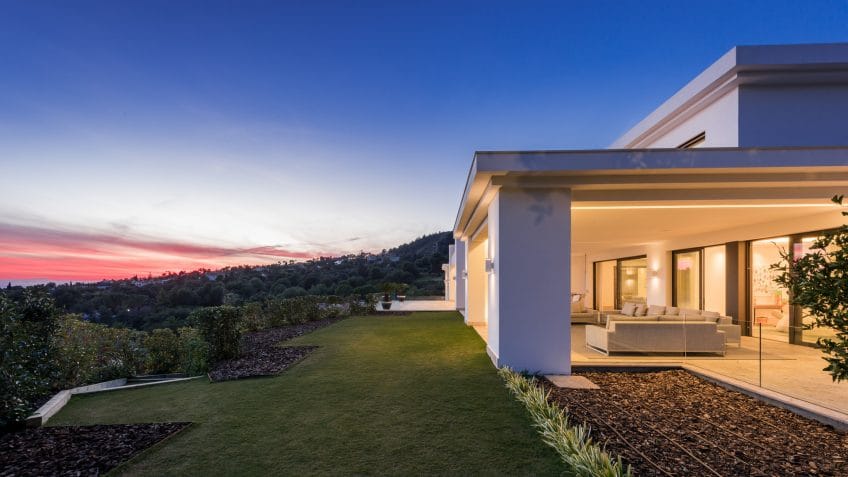 For its proud owner, Villa Camoján represents much more than just an amazing property. It is also testament to teamwork and trust in the professionals, including ourselves at Terra Meridiana, he hired to make his dream take shape and come to fruition.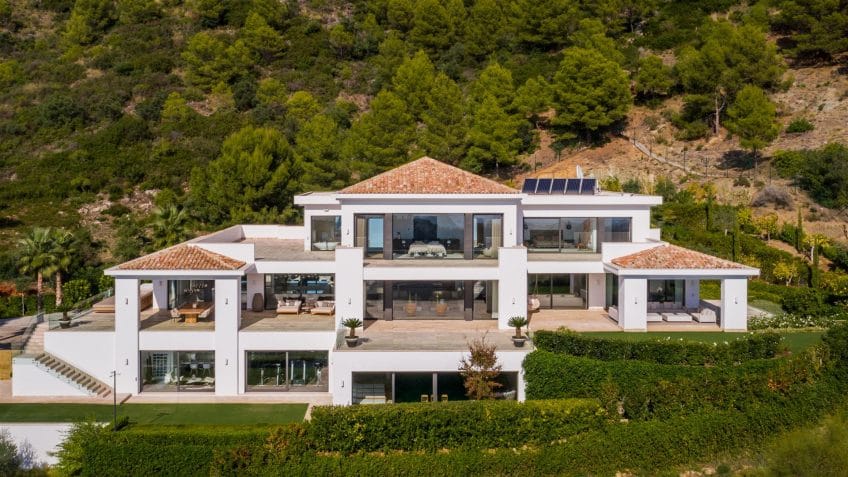 "I have to admit this project never would have come about if I hadn't met Terra Meridiana and Ark Arquitectos," the owner acknowledges. "As a resident of another country and without construction experience in Spain, it has been vital to have Adam Neale, Diego and Manolo at Ark, and our lawyer, Adolfo, who started the process on the same day I hired him, on my team.
"All concerned have made an honest, invaluable, and truly extraordinary effort to make this project a reality," he concludes.
By Adam Neale | Property News | July 19th, 2018