Marbella boasts the most expensive street in Spain – Where is it?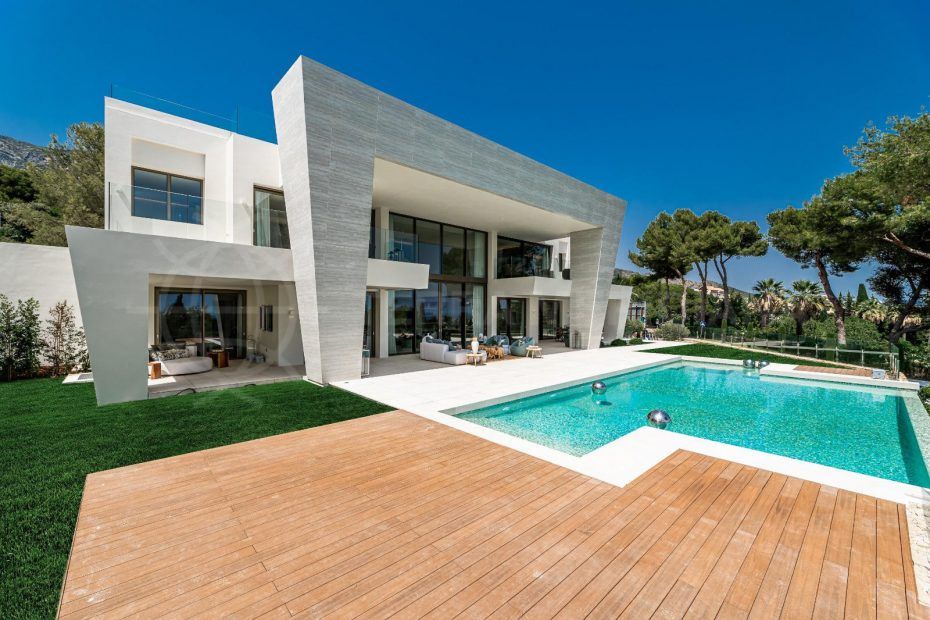 In the Spanish Monopoly game, Marbella would now have the most expensive street of all, and its name is Calle Mozart, an exclusive leafy street in the gated villa suburb of Sierra Blanca. Here the average selling price of the luxurious mansions that line the street stands at €8,4 million, making it the new top address in the country.
In doing so, Calle Mozart even beats the perennial high-end favourites of the Golden Mile and La Zagaleta, where the average is a little under €7 million. A recent study showed that these top locations in Marbella beat even the classic head-of-the-table districts of Barcelona and Madrid, where the Paseo de la Marquesa Viuda de Aldama, in the luxurious suburb of La Moraleja, commands an average selling price of €6,3 million.
Calle 7, also in Marbella, is next on the list at just under €6 million, topping the next-highest seaside destination, in this case Tapies in Mallorca. With median property values of €4,6 million, Calle Rossini in Marbella also makes it into the top-ten, thus confirming Marbella's position as a leading luxury residential and lifestyle destination not just within Spain itself, but on an international level.
A leading international luxury destination
Indeed, the Costa del Sol, and Marbella in particular, ranks among the jewels of the Mediterranean, holding its own among the various rivieras and endowed with a pleasant climate, year-round nature and level of amenities that places it at the top of this select group of luxurious lifestyle-driven locations. Add to this the safety, natural beauty and easy accessibility of the Costa del Sol, and the region's attraction becomes clear.
It is for this reason that, even during the current Covid situation, many luxury homebuyers chose Marbella as the place to acquire a holiday home or even move to. In fact, the Covid lockdown experience appears to have inspired a lot of people in the higher segment of the market to buy on the Costa del Sol, with sales this summer actually above the average for this time of year, and property prices in the upper end of the market holding where others parts of the country are seeing a drop – one of the reasons why Marbella has shot to the top of Spain's luxury listings.
By Adam Neale | Property News | September 26th, 2020