The largest privately-owned real-estate development in Andalusia, Sotogrande was established in 1962 by American entrepreneur Joseph McMicking. He bought five farms on both sides of the Guadiaro river where it flows into the Mediterranean, with the dream of turning it into one of Europe's leading luxury residential and leisure destinations.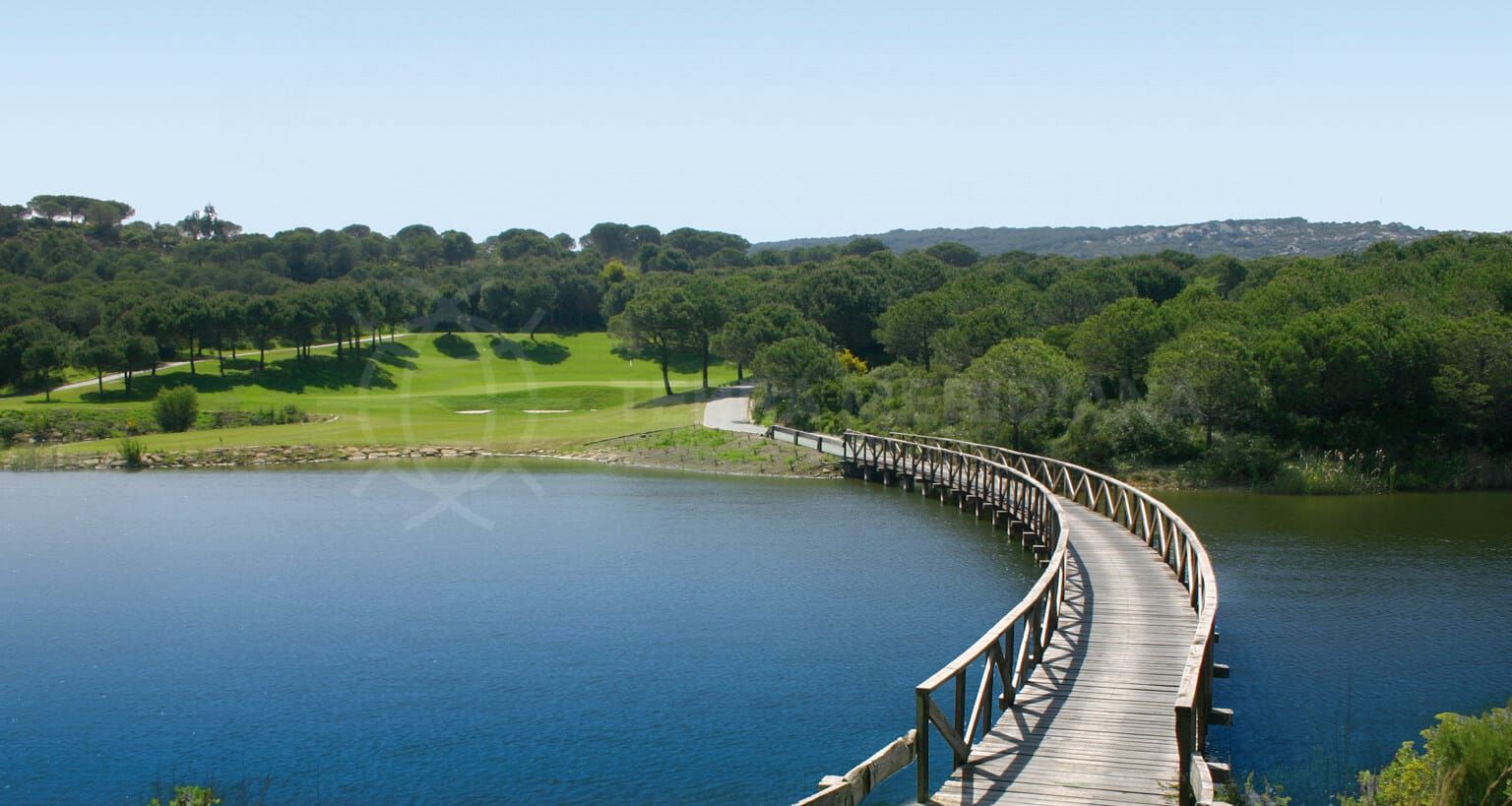 Sotogrande is a private coastal town on the Costa del Sol with world-class sports centres, refined comforts, and upmarket amenities. All of this can be found in a spectacular natural setting.
Find your refuge in one of Spain's most sought-after addresses. This is a safe, traffic-free community reserved exclusively for members. Take advantage of the some of the best golf courses in Spain, pursue your equestrian dreams, sail your boat, or simply enjoy the beach. Enjoy amenities that contribute to the ideal lifestyle: Excellent schools and childcare, health and wellness centres, supermarkets, spas, boutiques, outdoor markets, restaurants, plazas and parks, and even your favourite beach chiringuito.
What is Sotogrande like?
Everything is world-class in this private gem along the Costa del Sol. The municipality is privately owned by Sotogrande SA but it is made up of a number of different community developments. These include La Reserva, Kings and Queens, Sotogrande Alto and more. Each community within Sotogrande has its own distinctive style, though they hew towards clean, contemporary designs. Each community also has its own amenities that may include pools, tennis courts, football pitches and even entire golf courses.
Sotogrande has top-ranked golf courses. Its polo and equestrian clubs are among Europe's best. It offers a spectacular marina and lively beaches, clubs, and bars. The community itself, as a gated community, has 24-hour private security to ensure your safety and tranquillity.
Sotogrande's amenities alone make it an unparalleled experience for residents and visitors alike. Sotogrande is situated at the western end of the Costa del Sol, in the heart of Andalusia and close to the British enclave of Gibraltar.
Here, you will enjoy more than 320 days of sunshine each year. Its average high temperatures are consistent with the rest of the region, between 30 and 17 degrees Celsius. The luxury houses have clean, contemporary designs. The location itself offers scenic contrasts of shimmering blue sea, white sand beaches, and green fairways with rugged hills and cork forests.
Sotogrande is close to Gibraltar, and less than 45-minutes' drive to the designer shopping, blue flag beaches and four-star dining at the ever-popular Puerto Banús and Marbella. Drive a little further, and many of Andalusia's most enjoyed tourist destinations are at your disposal. You will delight in Sotogrande's quieter, relaxed alternative to the more bustling cities on the Costa del Sol.
Properties range from the affordable to the luxurious. Two-bedroom apartments can be acquired for under €300,000. Spectacular luxury properties are available, such as those in the development La Reserva, which sell for several million.
Sotogrande also offers seafront apartment complexes with waterfront views, from two-bedroom flats to top-floor five-bedroom penthouses. These buildings offer ground-floor shopping and services, as well as access to indoor and outdoor pools and gyms. The Sotogrande marina (Puerto Deportivo Sotogrande) encompasses five apartment blocks. You will find here a wide selection of services including moorage, water taxis, and numerous shops and restaurants.
All the marina properties are close to Sotogrande's sailing and beach clubs, such as the prestigious Real Club Marítimo de Sotogrande (Sotogrande Royal Sailing Club) or La Reserva Beach Club.  Many come to Sotogrande for what lies inland. Golfers comes to experience courses designed by world-class designers. Sotogrande is also a long-time hub for equestrian sports, thanks to venues like the Santa María Polo Club.
Where is Sotogrande located?
Sotogrande lies at the western end of the Costa del Sol, only 25 kilometres north of Gibraltar. Gaze south at Gibraltar's famed Rock and the coast of Morocco just a short distance away. The town lies within the municipality of San Roque on the eastern edge of the province of Cádiz, part of Spain's autonomous community of Andalusia. This places you in the heart of Andalusian culture. Drive west into the province of Cádiz and witness some of the most beautiful and lush scenery along the Spanish coast. Here, Spain's great flamenco tradition was born.
Veering south, visit Cádiz city, once the Atlantic gateway for ancient Phoenician, Roman, and Spanish empires. An hour west from Sotogrande, in the town of Bolonia, you can see the incredibly well-preserved Roman ruins of Baelo Claudia. You can also take advantage of excellent wind-sailing conditions here. Bolonia also has white sand beaches that extend inland, forming high dunes.
To the north, see whitewashed pueblos like Algar, Castellar de la Frontera, andthe famed sherry village of Jerez de la Frontera near the Portuguese border. Or drive south to Tarifa, the gateway to Morocco. Or head straight into the foothills of Sierra Almenara and visit the Parque Natural los Alcornocales, with its rolling hills and old alcornocales or cork-oak forests.
To the east lies Málaga province and Sotogrande's neighbours along the Costa del Sol. Visit Marbella and enjoy high-end shopping and top-rated restaurants. Better yet, see Málaga city, considered thecoast's "Capital of Culture," due to its abundance of museums, galleries, theatres, and nightlife. North of the city lie the breath-taking gorges of Ronda. Furtheron, see the city of Granada with its historic Alhambra castle and ski the coveted Sierra Nevada.
How do you get to Sotogrande?
From Sotogrande, you will find convenient access to domestic and international destinations by road, rail, air, and even by sea. Air transport is easy. To the south, Gibraltar International Airport (GIB) lies less than 30minutes away by car. The Málaga-Costa del Sol International Airport (AGP) is a 60-minute drive. Both airports are convenient for travel to and from the US, UK, and Europe, as well as for local hops within Spain. To travel by rail, drive 30 minutes south to Algeciras. Or head for Málaga's newly renovated María Zambrano station and board a high-speed train.
With the largest number of high-speed trains in Europe, Spain offers fast and comfortable journeys from Málaga to Seville, Granada, Madrid, Barcelona, or Valencia. Local train lines connect the western Costa del Sol with destinations all over Spain while putting the beauty of rugged Andalusia on full display. For a unique and scenic excursion, ride the historic Mr Henderson's Railway from Gibraltar to Madrid. Buses are a must for the adventurous cyclist, hiker, nature lover or for fans of whitewashed mountain-top pueblos.
Sotogrande is on the M130 bus route from Estepona to La Línea de la Concepción serving Gibraltar. From Estepona, you can travel east to reach Málaga Airport and Málaga city.
Sotogrande and the entire Costa del Sol are serviced by modern highways, both toll and public, like the AP-7 and the scenic N-340 that follow the coastline. These will take you anywhere you want to go, surrounded by mountains and the Mediterranean.
What is the history of Sotogrande?
Although nearby towns like San Roque have a rich history dating back to the early days of the Roman Empire, the town of Sotogrande is quite new. In 1961, the American industrialist Joseph Mc Micking purchased the area known today as Sotogrande. He created a luxury residential complex with wide tree-lined avenues and state-of-the-art electrical infrastructure. This was a time when there were no highways, and existing estates he purchased were linked to Gibraltar and Algeciras by a mere dirt track.
In 1964 Mc Micking laid the foundations of Sotogrande's first golf course, Real Club de Golf de Sotogrande. A year later his nephew, Enrique Zobel, opened Sotogrande's first polo field, close to Guadalquitón Beach.
Initially, Sotogrande thrived as a destination for wealthy foreigners seeking a quiet place to enjoy golf, polo, and nature in a Mediterranean clime. In 1969, however, the Spanish government closed the border with Gibraltar. This hindered foreign visitors to the region. Unexpectedly, it also opened the way for an influx of Spanish elite to the region. This made possible the cosmopolitan character that lies at the heart of Sotogrande today.
By 2006, Sotogrande had become a popular destination for Spanish and foreign residents. It featured some of the most expensive homes in Europe. New clubs and courses appeared, like Valderrama Golf Club and the San Roque course. And the port, established in 1988, continued to develop into the showcase it is today.
Today, the community thrives as a private haven to some of the world's most cosmopolitan, well-heeled, and well-connected families.
What is there to see and do in and around Sotogrande?
There are many things to do in Sotogrande. Beautiful nature backdrops beautiful polo, golf, yachting, and beach clubs. And, thanks to its location, it lies only a short drive from the Costa del Sol's other coveted destinations, as well as nearby Gibraltar, Cadíz, and Algeciras.
La Alcaidesa Finca, in Sotogrande, contains 1,300 hectares of Mediterranean forestry. It offers a wide variety of activities for adults and children alike, including biking, riding, rock climbing, archery, swimming pools, 4×4 adventures and much, much more.
Sotogrande has three museums. The Carteya Archaeological Museum, for example, contains artefacts dating back to 700 BC. A guide can take you to the original Carteyan site five kilometers to see the remains of city walls, temples, and streets.
Among its artists, the 20th-centiury artist Luis Ortega Brú is perhaps Sotogrande´s most famous. The Luis Ortega Brú Sculptural Museum in San Roque houses a large collection of his work. San Roque also frequently hosts art exhibitions and galleries, lectures and theatre productions.
Is there sightseeing around Sotogrande?
Recommended destinations, all a short drive away from Sotogrande, are the Costa de La Luz, the beaches of Tarifa, Bolonia, andZahara de las Atunes.On the way, experience the charm of the hill village of Vejer de la Fronteraand seaside village of Conil de la Frontera.
Driving west from Sotogrande, popular locations includeAlcalá de losGazules, the white village of Medina Sidonia, and the famed sherry wineries of Jerez de la Frontera. From there, consider traveling on to Sanlúcar de Barramedaon the Guadalquivir River, overlooking the national park of Doñana. Other wonderful destinations inland are the hill villages of Castellar, Jimena de la Frontera, Cortes de la Frontera, and Gaucín. On your return, you can visitCasares and Manilva.
Driving east from Sotogrande will take you up along the Costa del Sol and the seaside towns of Estepona, Marbella, Mijas, Benalmadena, and Málaga. Gibraltar is merely 15 minutes away. The Rock of Gibraltar is a must-see, of course. Go inside the rock and view the caves and their impressive stalagmites and stalactites. Then drive up the side of the mountain to see the monkeys.
Nearby San Roque has a rich history of bullfighting. Its bullring is the fourth oldest in Andalucía. It also houses a museum dedicated to one of Spain's oldest arts.
Is there shopping near Sotogrande?
The "Sotomarket" in Sotogrande is akin to El Corte Inglés elsewhere in Spain. This shopping mall contains virtually everything you expect to find in a department store. There are also retail markets and supermarkets such as Lidl, SuperCor, and Mercadona.
Local markets are nice to visit to experience the feel of authentic Spanish culture. The wares vary, of course, but in general you'll find clothes and handbags, as well as fresh fruit and vegetables. Sundays feature an antiques and crafts market near the marina. And remember, Gibraltar lies only 15 minutes away and offers many more shopping options.
What are the Restaurants like in Sotogrande?
Try Sotogrande's trendy tapas bars like Pura Tapa, the excellent Argentinean grill at Cancha II, El Gaucho, or La Quinta with its tango shows. Or for something more upscale, the Trocadero Sotogrande restaurant and beach club is close to the Real Club de Sotogrande
Many other restaurants offer well-priced menus and take-away service. Little Buddha is known for its Thai dishes. The family-run Lombardo's serves pizza in its beautifully terraced garden. In addition to the beach clubs, consider After Polo, open weekdays during the summer at the Santa María Polo Club. Don't miss the Hairy Lemon in Sotogrande Port, as well as Midas Bar Restaurant located just below the Club Maritimo Hotel.
Both the Chambao Beach Bar and Trocadero Beach Club are popular venues for enjoying a drink, listening to good music, and meeting people from around the world. Dance at the Underclub, or meet friends for drinks at the Ke Bar, two well-known local haunts.
How is the golfing around Sotogrande?
Golfers have a wealth of choices in Sotogrande that suit every handicap, ability level, or taste.  Two of its courses, 27-hole Almenara and 18-hole member club La Reserva, are considered the best in Europe.
Almenara Golf Sotogrande offers three nine-hole courses designed by Dave Thomas, set against mountainside vistas.  The golf academy at Almenara offers PGA expert instruction. In addition, you will find three practice holes, 40 hitting mats, a grass hitting area, chipping green, sand bunker, and putting green.
La Reserva's 18-hole, Cabell Robinson-designed course is the area's most recently constructed championship course.  It features large fairways and a surface area of 72 hectares. It also includes a gated community of luxury villas and townhouses nestle into a hill setting that boasts amazing panoramic views of Sotogrande and the Mediterranean.
Sotogrande features a total of 15 golf courses of the 70 courses in the Costa del Sol. Many of them have been created by the world's top designers.
Discover more in our Sotogrande Golf Course Mini-Guide.
Does Sotogrande have Polo and Equestrian facilities?
Sotogrande is known as a centre for excellent and numerous polo and equestrian facilities.
In 1965, Joseph McMicking's nephew, Enrique Zobel, president of the Manila Polo Club, created what became Sotogrande's Santa Maria Polo Club. Three other polo clubs would follow, along with others in Tesorillo and Jimena de la Frontera.
Regarded as one of the world's finest polo clubs, Santa Maria has seven polo grounds, four of them world-class, along with exceptional club facilities and luxury properties. Polo Valley sits on a 100-acre resort with a 12-acre lake, surrounded by unspoiled nature. Ayala Polo Club carries forth the Zobel passion for polo. Its 35 acres support three fields, a stick and ball field, an exercise track, and an indoor arena. The club offers instruction to the novice as well as the expert, as well as coaching chukkers and junior tournaments.
Don Lunas Polo Club specializes in polo and dressage, and trains horses for competition. Avid equestrians will love the canter field. It is the longest ever designed by the riding surface specialist Dammann.
Many of these clubs are considered world class and several cater to all levels of riders, including high quality instruction. They hold regular spring and summer tournaments, including the Black Eagle. The La Reserva club is located right in the La Reserva community, which also boasts a golf and country club. La Reserva hosts riding schools to help you to hone your skills in polo, dressage, or show jumping, or to simply enjoy the beautiful mountain trails of the Sotogrande countryside in equestrian style.
There really is no other place in the Costa del Sol with the level of options for riders and aspiring polo players as you will find clustered around Sotogrande.
JFor more information see ourSotogrande Polo Mini-Guide.
Yachting and Sailing
Sotogrande's marina offers top-quality moorage, services, and activities, along with a well-regarded sailing school. Moorage is available for yachts between eight and 100 metres in length. One-quarter of the marina's 545 berths are available for rent, creating reliable access for visitors.
Along with a wide range of services offered, dry dock, repair divers, workshops, fuel, and all kinds of yachting equipment are on hand, even a heliport. One can also charter a yacht or sailboat or rent jet skis.
The Real Club Marítimo de Sotogrande (Sotogrande Royal Sailing Club) is the heart of the marina. The club's 480 members are dedicated to the promotion of sailing in Sotogrande.
This includes education for children and adults through a range of classes from sailing to scuba diving. The Real Club is also well known for its high-level regattas. These include regional, national, and international catamaran and Hobie Cat races.
See our Sotogrande Sailing Mini-Guide.
 What are the beaches like in Sotogrande?
Sotogrande enjoys 20 kilometres of coastline with gorgeous white-sand beaches. On clear days, you can see Gibraltar and the African coast from the shore. There are a dozen Mediterranean beaches within or close to Sotogrande, offering you a wide variety of options. You can guarantee access to lots of activities, equipment rentals, beach bars and beautiful sea and sand. Inland there is even a man-made beach at La Reserva Club. If you want something private and tranquil with recliners and umbrellas after a round of golf, this is a great option.
For more details, read our Sotogrande Beaches Mini-Guide.
What schools and other education facilities are in Sotogrande?
Finding the right school for your children is always a big consideration when choosing a new home. Sotogrande has some of the best schools on the Costa del Sol. Sotogrande International School (SIS) offers a British style education to children between the ages of three and 18. SIS is a day and boarding school and offers an International Baccalaureate (IB) program.
It is well known for its drama, music, and sports, and hosts over 50 nationalities. For a quality education, SIS is bard to beat. Attendis School is a private Spanish bilingual school that houses separate campuses for boys (Colegio Montecalpe) and girls (Puerto Blanco). Many consider it as one of the best schools in Andalusia, with high test scores in all areas. Both schools offer a daily bus service from Sotogrande.
Please see our Sotogrande Schools Mini-Guide.
What hospitals and other healthcare facilities are in Sotogrande?
Healthcare services in Sotogrande are well-established and provide a high, international standard of care. You will find excellent pharmacies and clinics able to meet your regular medical, dental, and optical needs, as well as qualified specialists.
Emergency services are available anywhere along the Costa del Sol. Just dial 112 to reach an operator able to speak a principal European language. Additional local emergency numbers are Police 091, Ambulance 061 and Fire 080. Mobile calls are free, of course.
You can use your EHC (European Health Care) card if you have one at state-funded health centres and hospitals. Those with residency status may use the state run centros de salud, often referred to as ambulatorio. You can also use them for medical emergencies, as most of them have a 24-hour urgencias or urgent care centre.
Sotogrande also has a number of excellent clinics. They also enjoy direct settlement agreements with most international insurance companies. In addition, you will find a number of pharmacies all over town. You can find more information in ourSotogrande Healthcare Mini-Guide.
Is Sotogrande Expensive?
Sotogrande is one of the best property investments you could make on the Costa del Sol.
Recent price trends show why. While much of Spain's real estate market suffered during the recent pandemic, the price of Costa del Sol property held steady. For higher end properties, they even surged. Sotogrande real estate prices consistently outperform comparable markets and general trends in Spain, even in tough years.
Though Sotogrande contains some of the coast's most highly valued real estate, you will find in fact that properties vary greatly in scale, style, and price. You can find apartments in Sotogrande for under €300,000 and luxury villas for millions of Euros.
For those who worry about Sotogrande's cost of living, there is no need. According to livingcost.org, the average cost of living per person in Spain is significantly lower than it is in other major European countries – 37% cheaper than the United Kingdom, 16% cheaper than France, 14% than Germany, 46% cheaper than the United States.
That difference applies to Sotogrande as well, though once again you can find a wide range of prices, catering to your needs and income level, from massage therapy to a local cup of coffee or caña of beer and a tapa.
Of course, what you get for your investment matters most. In Sotogrande, that means a quality of life that you enjoy in an extremely safe, very well-maintained environment with all the facilities and amenities of a first-class resort.
To get a sense of the range of property opportunities in Sotogrande, take a look at our Sotogrande Property Guide.
Is Sotogrande a Good Place to Retire?
Sotogrande embodies the very essence of Costa del Sol living. No wonder Sotogrande remains such a highly sought-after address in Spain. It is the perfect place to retire. In addition to luxury and fun, Sotogrande has the practical conveniences you need.
Enjoy first-class medical care, both in town and in neighbouring towns and cities like Gibraltar, Marbella, and Málaga. Pharmacies offer top-quality care and late hours. Services are easily available in English.
Enjoy easy access to Spain, Europe, and the world by road, rail, and air. Reach Gibraltar's airport in just 30 minutes, Málaga's in less than an hour. From there, fly to Europe's major airports, and then beyond. It's that convenient.
In Sotogrande, and indeed all along Spain's Costa del Sol, experience an elite standard of living without the exacting costs found elsewhere. Sotogrande's excellent air quality adds to its exceptional quality of life as well, along with its celebrated views.
Latest articles about Sotogrande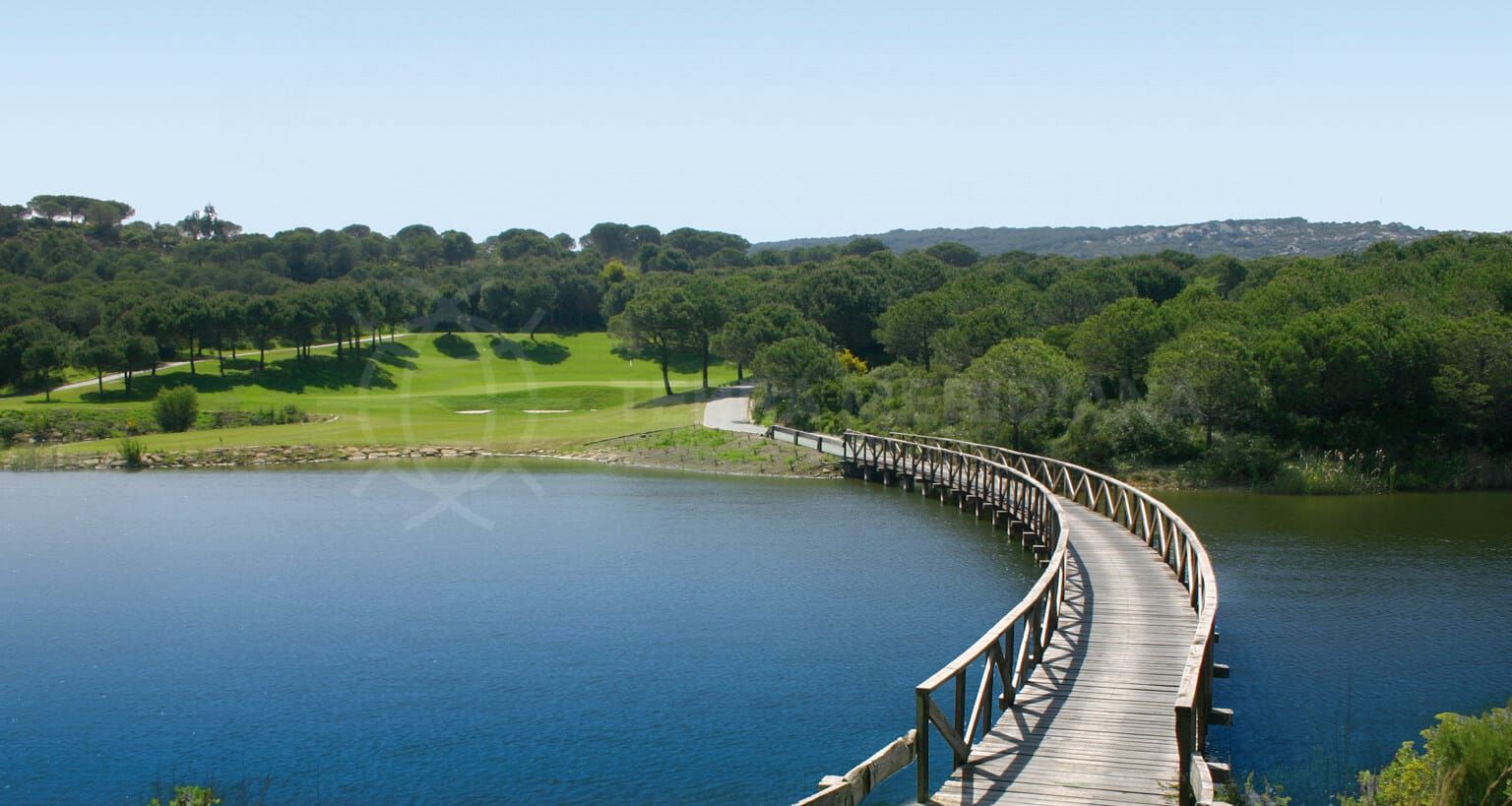 Latest articles about Sotogrande