Terra Meridiana announces exclusive opportunity to market exceptional luxury villa in Cascada de Camojan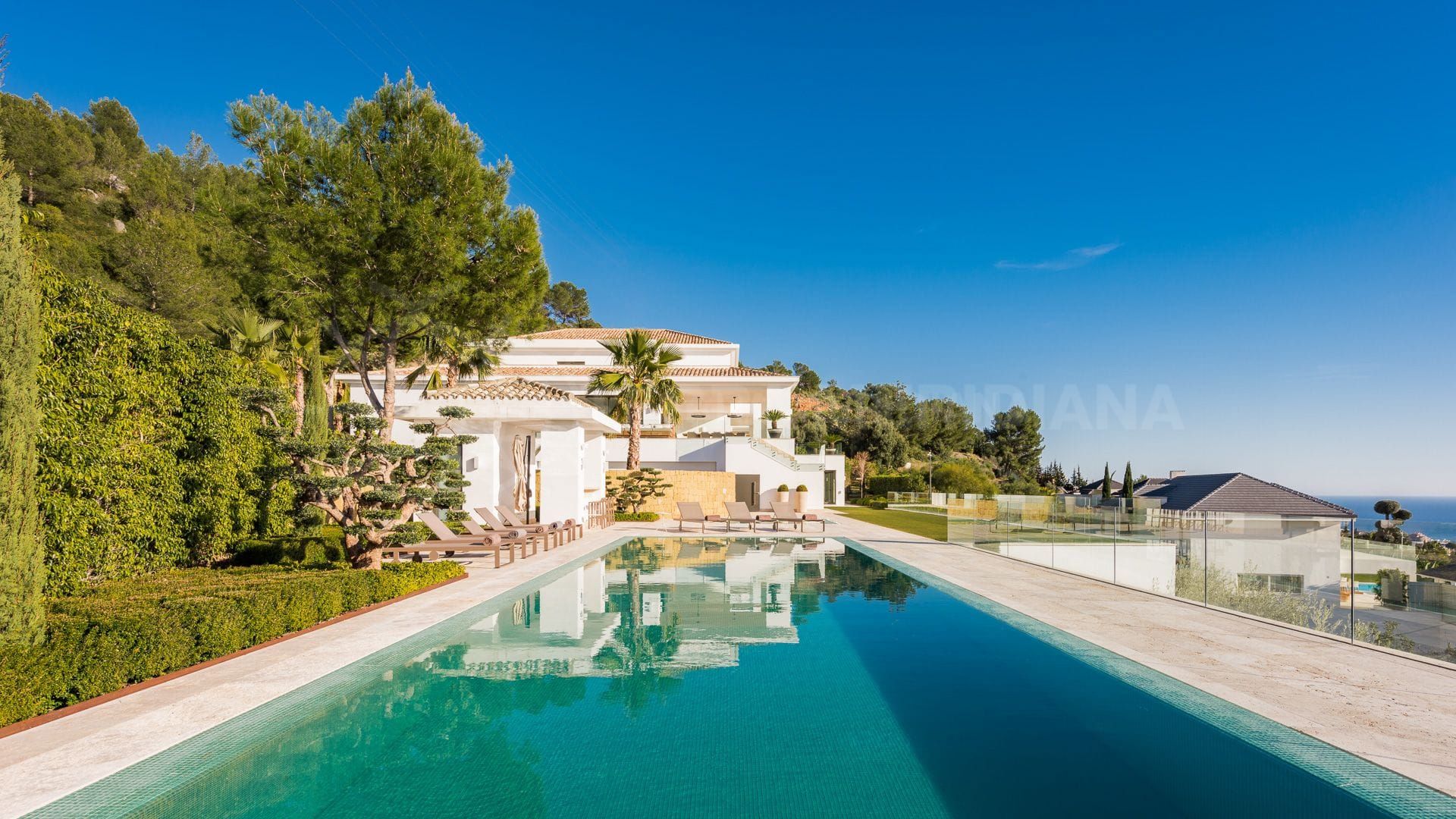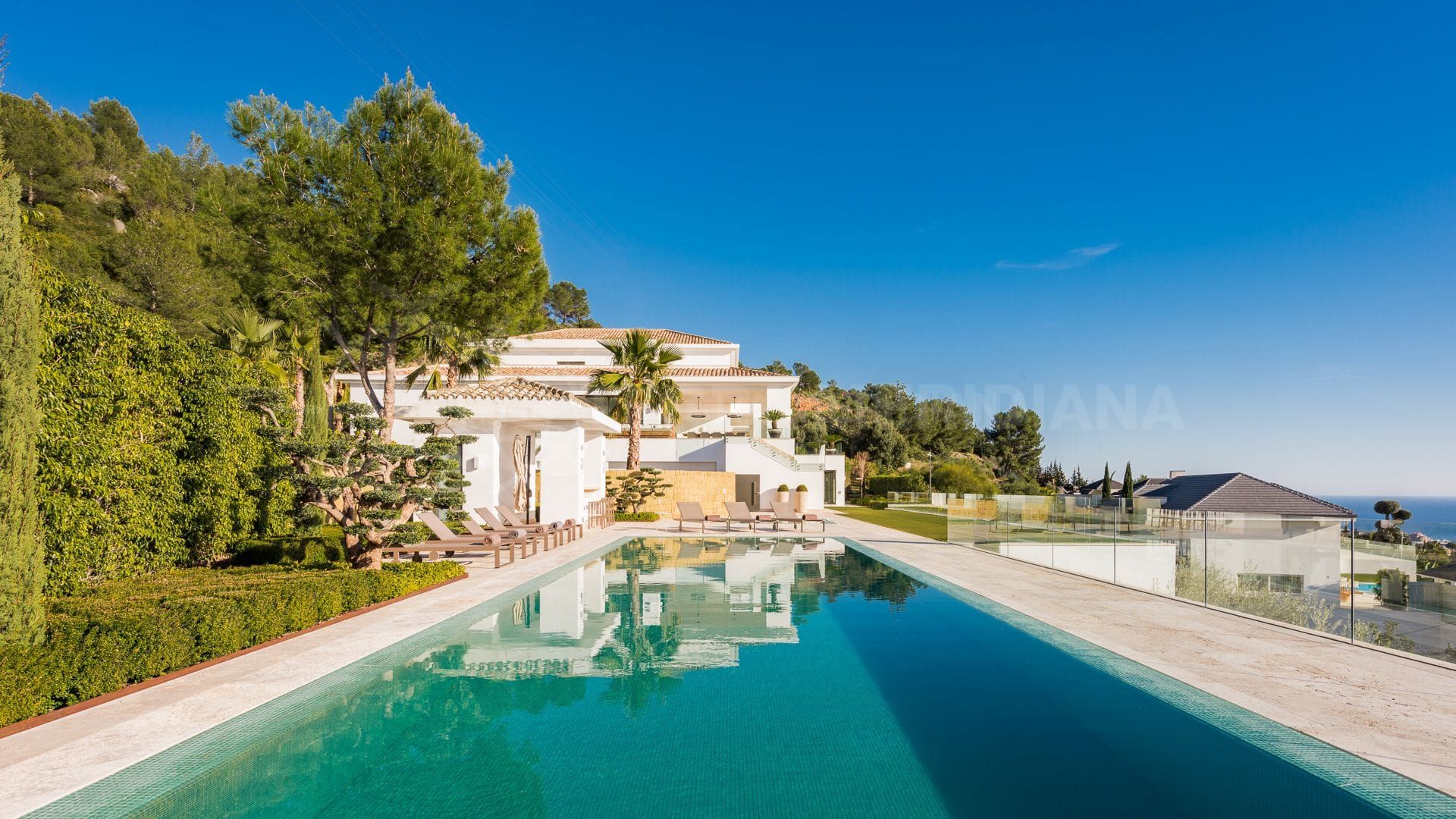 Terra Meridiana are proud to announce we have been appointed to undertake the exclusive marketing of an incredible property situated in one of the best residential addresses to be found in Europe. Let us introduce Villa Camoján: a beautifully designed luxury villa that resides magnificently at the top of Cascada de Camoján in Marbella's exclusive Sierra Blanca, the absolute king of locations on Spain's Costa del Sol. Lauded as much for its elevated position as it is for its fabulous architecture, Villa Camoján inhabits prime real estate bordering the Sierra de las Nieves Natural Park.
Presumably Ark Architects kept royalty firmly in mind when creating this special residence as Villa Camoján showcases the absolute epitome in high end property and luxuriant lifestyle. It appears no expense or attention to detail was spared when this elegant home was conceived, as only the highest quality materials have been used to decorate each room, and only state of the art fixtures and appliances have been sourced and installed. The property's expansive internal and external living spaces are thoughtfully arranged across three levels that encompass an unbelievable eight elegant bedroom suites, two outdoor swimming pools and a home cinema. The awe-inspiring reception rooms almost rival the magnificent views outside; not to be overlooked are the majestic light fittings set in lofty ceilings, whilst one feels privileged to walk on Villa Camoján's beautiful marble floors.
Protected by its neighbouring natural parkland and set high up in the gated urbanisation of Cascada de Camoján, the villa enjoys absolute privacy and unparalleled views of the Mediterranean and northern Africa from almost every room. This position also assures the property is safeguarded from the intrusion of other residential building work in the future, as the surrounding land is protected from additional development. Yet despite it's seemingly remote situation this fashionable address is only a few minutes from every amenity, fine dining establishments and the popular beaches in the area, being just a short drive from Marbella and Puerto Banús.
Terra Meridiana looks forward to this opportunity with great excitement. Villa Camoján is a masterpiece in contemporary luxury architecture, its design and location will be a joy to promote and market, and every elegant feature will be easy to espouse. Contact us to find out more.
https://www.terrameridiana.com/ref-TMRV06102_villa-cascada+de+camojan-marbella+golden+mile.html
By Adam Neale | Property News | July 10th, 2018