Set within the luxurious five-star deluxe resort hotel – one of the icons of Marbella's emblematic Golden Mile – this luxurious collection of Puente Romano apartments and penthouses lies in a superb frontline beach location enveloped by magnificent private gardens.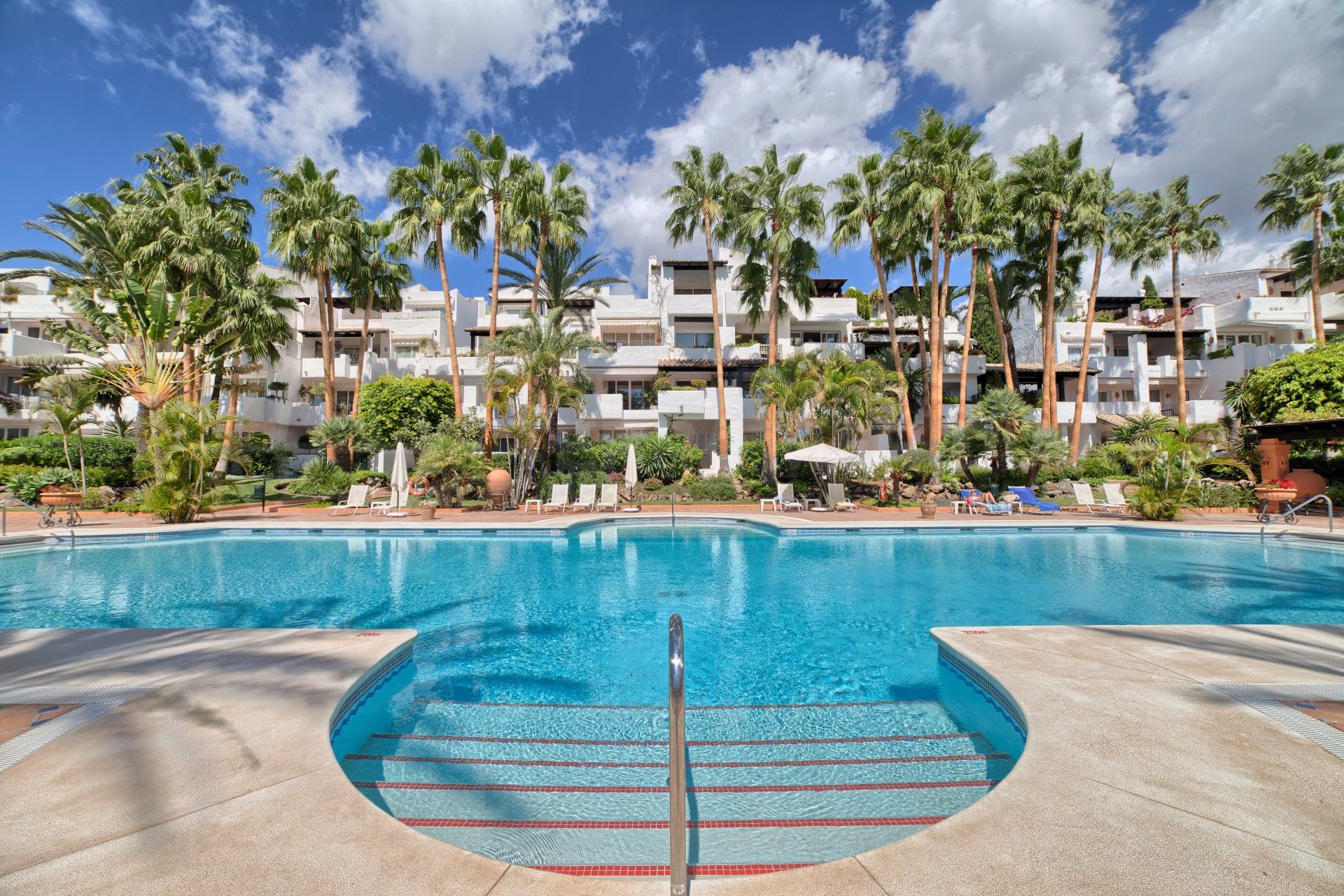 Pass through the gated entrance and you enter the graceful ambience of the Puente Romano, with the resort hotel and spa, complete with elegant beach clubs a short distance away. Bordering the private residential zone is the iconic Puente Romano Tennis Club, around which radiate a series of timeless Mediterranean apartments ensconced within the greenery of beautiful gardens and panoramic sea views.
Andalusian Gardens / Marina Puente Romano – Situated to the north of the tennis club and opposite the hotel rececption is the communiy of Andalusian Gardens. Centering around a large swimming pool with lovely tropical gardens Andalusian Garden has 72 apartments.
Persian Gardens – the paradisiacal Persian Gardens are located directly on the beach and continue the theme of personal greenery accompanied by elegant ponds and water features, which together make this one of the most peaceful and exclusive residential areas in all of Marbella. The apartments within this area feature refined architectural styling by Melvin Villaroël, ranging in size and orientation but always offering ultimate quality and service. A gated entrance leads to beautiful gardens and a large communal swimming pool.The Persian Garden has 84 apartments
Japanese Gardens – The Japanese Gardens are located directly on the beach and feature beautiful tropical garden including ponds, waterfalls and a beautiful swimming pool. The Japanese Garden has 78 apartments.
Phase 2 provides a slightly different design and interior features, though equally in keeping with the concept of privacy, peace, style and natural splendour that makes this one of the most sought-after places to own a property in Marbella. Phase 2 is located close to the hotel and features a central swimming pool.
areas in Marbella Golden Mile
More about Puente Romano, Marbella Golden Mile
More about Puente Romano, Marbella Golden Mile