Marbella beach guide
A first-hand guide to Marbella's most popular beaches and what each one has to offer. Marbella is rightly famous for its gorgeous climate and beach life on the shores of the Mediterranean Sea, but while most of us can picture the sandy stretches near Puerto Banús and the town centre, exactly which beaches make up the Marbella coastline, and what does each have to offer?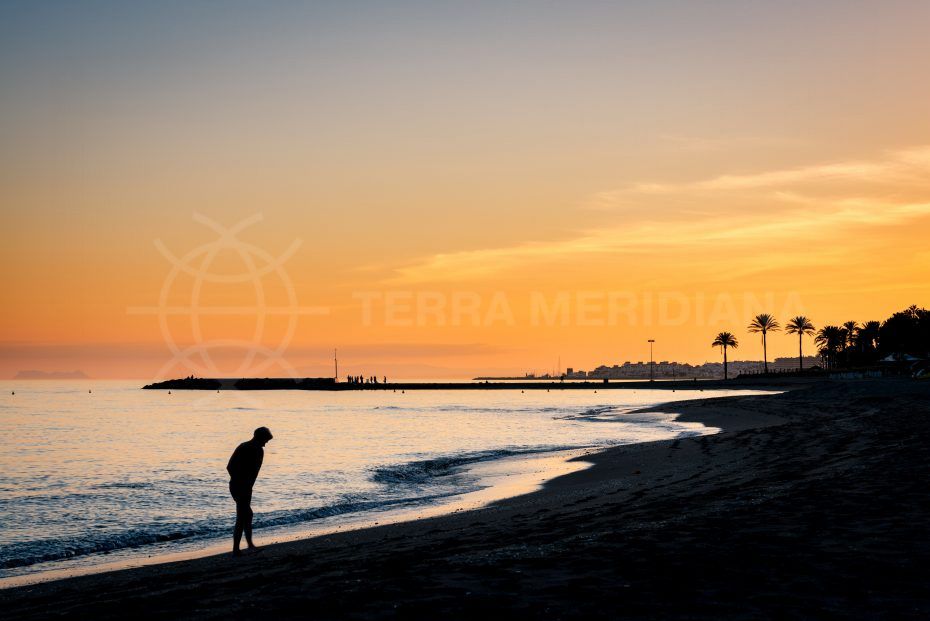 Alicate Playa
Located near Elviria, on the eastern side of Marbella, Alicate Beach forms a long sandy strip of 1,900 metres together with the Costa Bella and Pinomar beaches. It's a favourite with tourists thanks to the broad sandy beach and ample space it offers, along with beautiful seascapes and top facilities.
The latter includes a great choice of chiringuito beach bars at which to relax, lunch and socialise with a drink. With its golden tones, calm waters and dreamy atmosphere, Alicate is the perfect antidote to stress.
Real de Zaragoza Beach
Nearby lies the Real de Zaragoza beach. It shares many features with Alicate Playa, but if anything is even more renowned, especially among owners and buyers of the luxury beachside properties. The local point of reference for the Real de Zaragoza beach is the luxurious Hotel Don Carlos, one of the landmark resort hotels in Marbella.
The gold-toned beach is around 1,700 metres long and 30 metres wide, with calm, shallow waters that make it the perfect spot for families with young children. You will find beach bars and fish restaurants nearby, as well as the glamorous Nikki Beach club at the seaside part of the Don Carlos. A peaceful beach with great facilities nearby.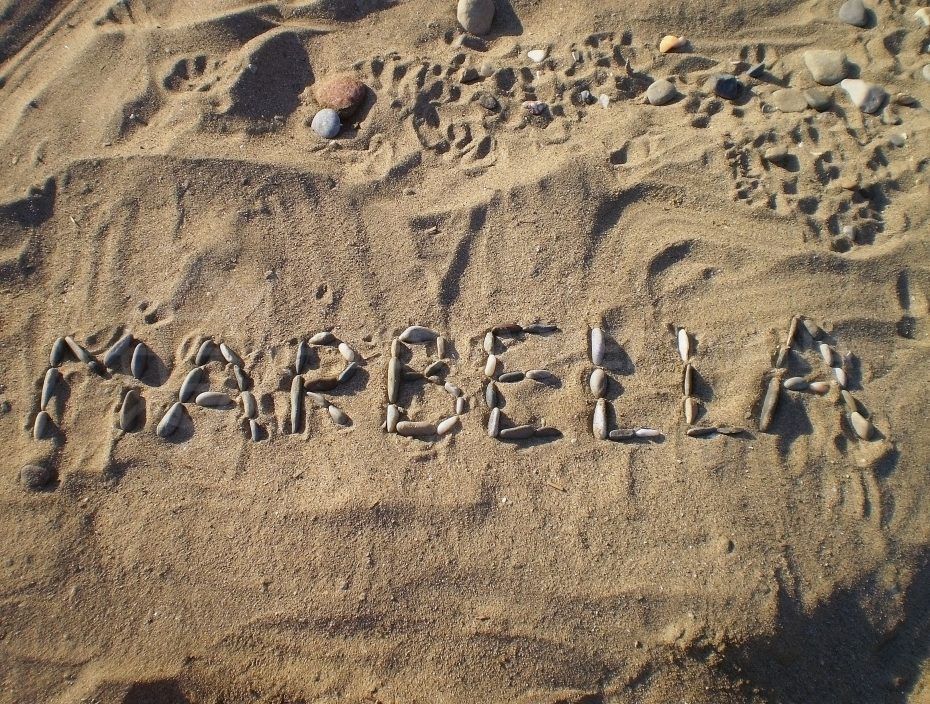 Cabopino Beach
Cabopino is one of the most interesting and diverse coastal areas of Marbella, offering something for a wide range of people. To begin with, this part of the shoreline between Elviria and Calahonda is home to the charming little Cabopino Marina, with its collection of restaurants and cafés. There is also a family-orientated beach club with children's play area and a 1,200-metre stretch of sandy beach that is divided into a normal and a nudist beach.
The latter backs on to the protected dune landscape of Artola, where pine trees offer shade as you follow walking routes that take you through the recently proclaimed natural reserve of Dunas de Artola. Cabopino is a Blue Flag beach that even has its own ancient coastal watchtower among its features.
Los Monteros Beach
Set in front of one of the most exclusive areas of East Marbella, Los Monteros, this is a beautiful 450-metre stretch of fine white sand with a backdrop of dunes with not a high rise building in sight! As the backdrop to the beach you will find many luxury villas as well as the exclusive five-star Hotel Los Monteros at the entrance to the urbanisation.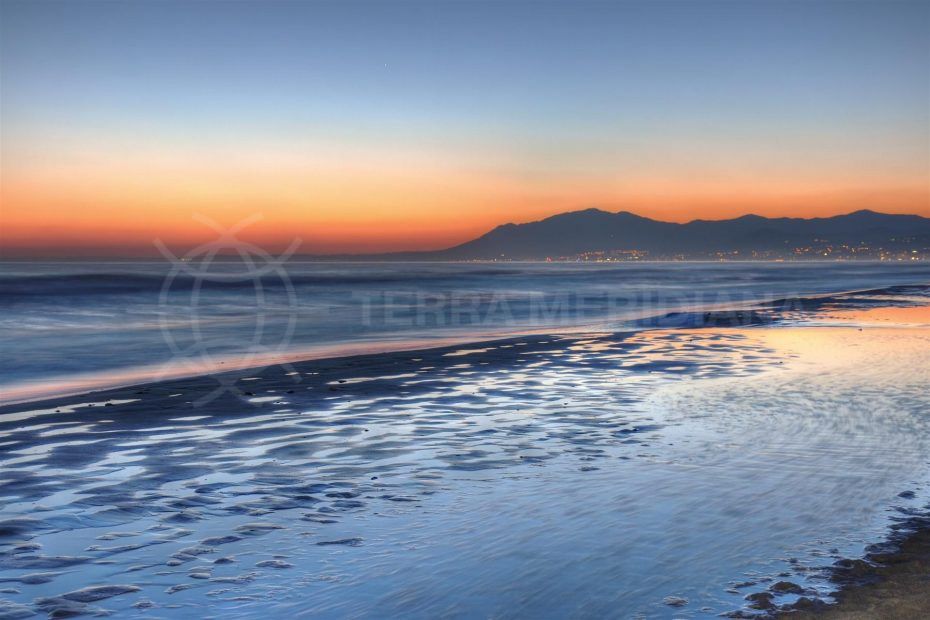 Río Real Beach
Also known as Bahía de Marbella, as it offers fantastic views back across the Bay of Marbella down towards Gibraltar, Río Real is a beautiful 400-metre long stretch of soft sand backed by lofty dunes. On average 30 metres wide, it is peaceful and borders an exclusive beachside residential zone just a few kilometres east of Marbella town.
You can hire jet skis and take banana rides and boat trips from nearby, making this a real favourite with tourists and families. In all, it forms part of a two-kilometre stretch of shoreline that also includes Playa Realejo, Playa Cortijo Blanco and Playa El Ancon.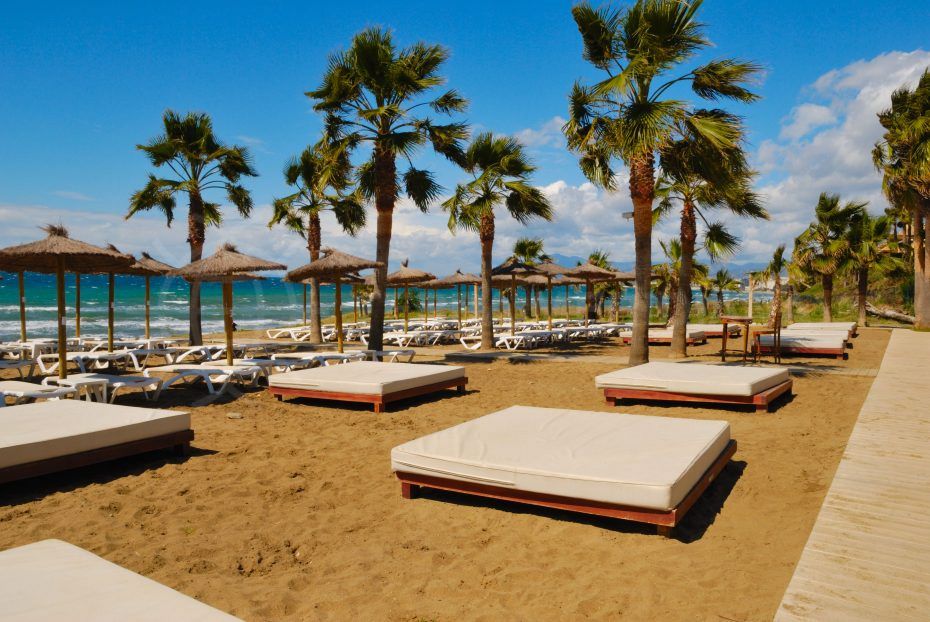 Cable Beach
Known as El Cable in Spanish, Cable Beach connects Río Real (in Marbella East) with the central, almost downtown area. Loved by locals, it's conveniently located near the little fishing harbour, so nearby are excellent fish restaurants that offer great authenticity and good value. In summer there are beach volleyball and sand castle contests, but many just enjoy relaxing on the good sand and enjoying the views across the water to the cable platform that gives the beach its name.
Nagüeles Beach
The beaches off Marbella's seaside promenade, the Paseo Marítimo, offer a classic summertime vibe complete with live music, cafés, bars, restaurants and ice cream shops, but continue a little further in a westerly direction on the coastal promenade and you come to Playa Nagüeles, the exclusive beach of the famous Golden Mile.
This 800-metre beach is among the most famous in the region, bordered by the luxurious beach clubs of the Marbella Club Hotel and the Puente Romano Hotel. Fine dining, refined café society and glamorous beach clubs are the name of the game here, but you can also enjoy a relaxing walk or take in the sun on the public beach itself.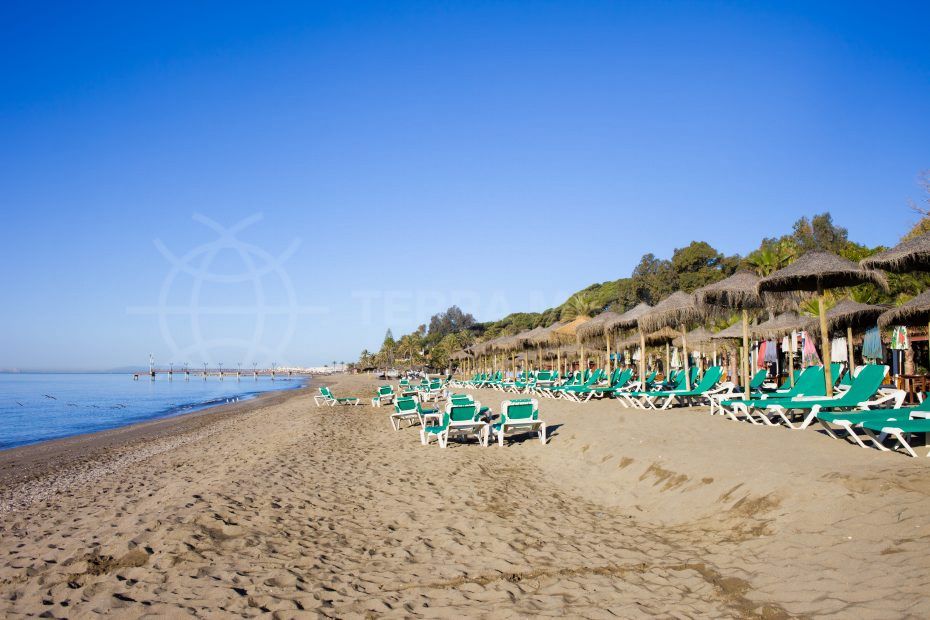 Playa de Nueva Andalucía-El Duque
The Golden Mile connects Marbella town and Puerto Banús, so follow the coastal path and you come to the famous marina, which is home to an almost equally famous beach. Just over a kilometre long, it offers a soft sandy expanse of more than 30 metres width, complete with a fantastic choice of beach bars, fish restaurants and summer events.
On its western side, it is also home to two of Marbella's most famous beach clubs, Ocean Club and Buddha Beach.