Located high in the hills of Benahavís, just a few minutes' drive from beach, Marbella and Puerto Banús, the upscale, gated community of La Zagaleta houses some of the finest homes on the Costa del Sol.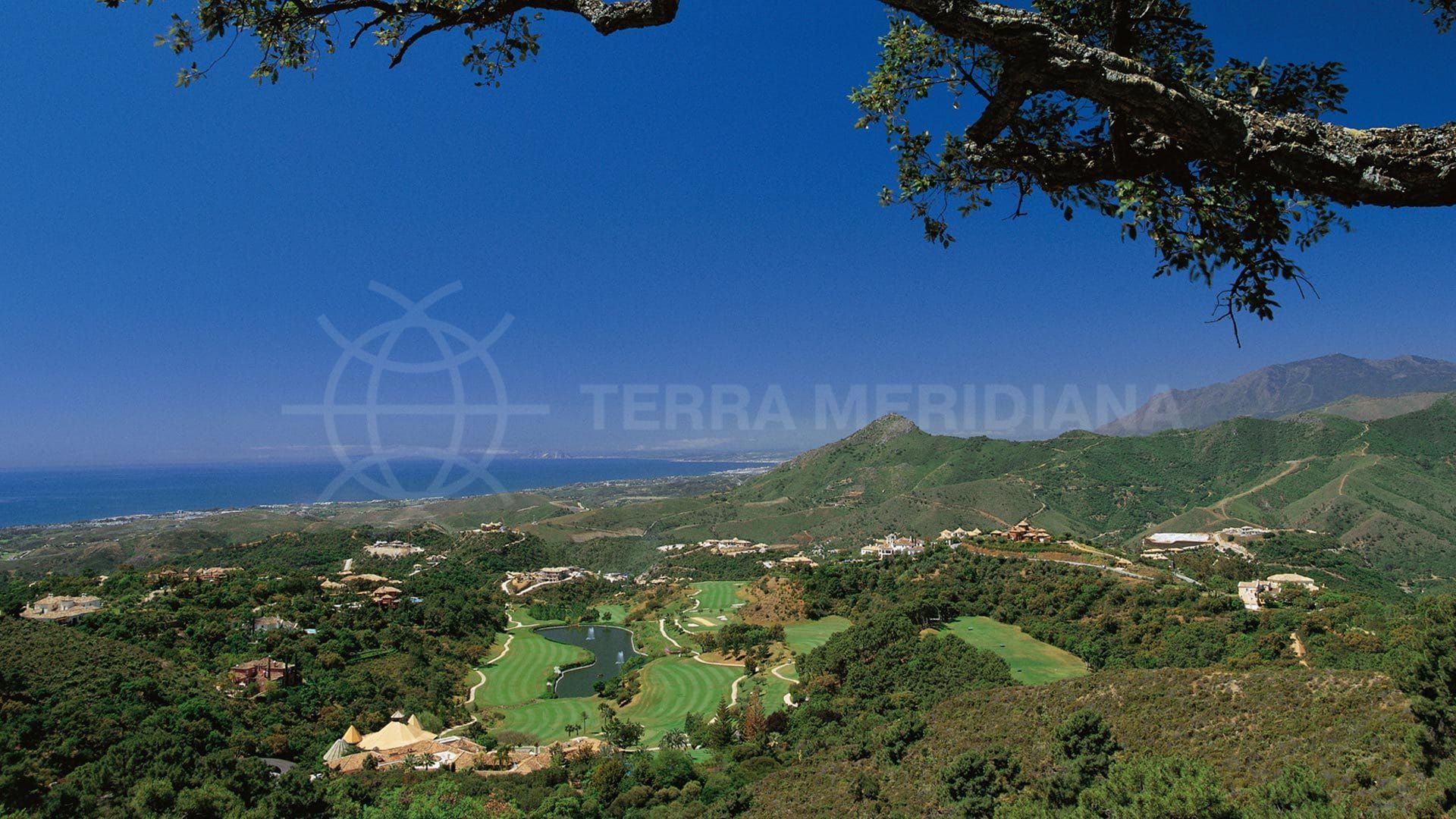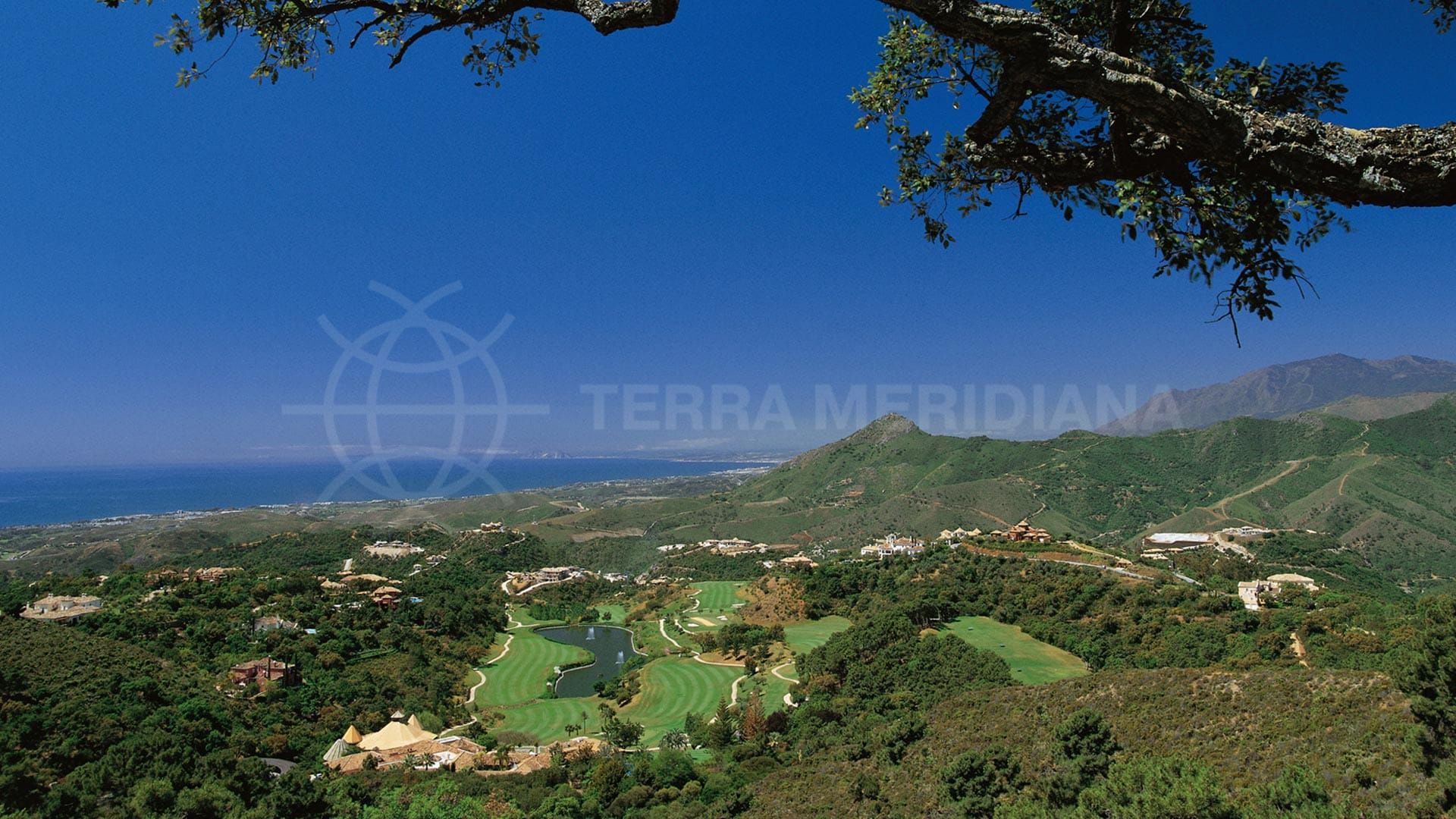 What is La Zagaleta?
La Zagaleta is a resort and residential development located in Benahavís, Spain. The urbanization is one of the best in Europe and has become synonymous with the Costa del Sol's luxury lifestyle since its creation 30 years ago. It covers nearly 900 hectares of wooded hillsides and valleys, with breathtaking views over the Mediterranean Sea and the Serranía de Ronda mountain range.
La Zagaleta is a gated, secure community of exclusive high-end homes that has managed to maintain a relaxed country club feel. Residents have access to world-class leisure and sports amenities, including two golf courses, an equestrian centre, tennis club, two clubhouses, and a concierge service.
When did the development of La Zagaleta start?
The history of the transformation of La Zagaleta into a high-end residential resort began in 1991. Spanish banker Enrique Pérez Flores put together a consortium of investors to buy La Baraka, a former hunting estate that had belonged to the likes of Thierry Roussel and Adnan Khashoggi.
By the mid-nineties, the first homes were completed and the 'old' golf course and clubhouse opened to players. Over the last quarter of a century, La Zagaleta has been sensitively developed to ensure new properties are designed in accordance with exacting environmental standards and architectural aesthetics.
Where is La Zagaleta?
La Zagaleta is located in the municipal area of Benahavís, west of the A-397 road to Ronda, close to the Costa del Sol's leading tourist destinations and some of its finest beaches. Within a 20-minute drive, you can get to the centre of Marbella (20 kilometres from the south entrance), Puerto Banús and the Golden Mile (13 kilometres), and Benahavís (14 kilometres). Estepona is less than 30 kilometres away and can be reached by car in under half an hour. The nearest beach, Cortijo Blanco in San Pedro de Alcántara, is 11 kilometres away or less than 15 minutes.
How do you get to La Zagaleta?
The South Entrance is closest to the beaches of the Costa del Sol and located on the western side of the Ronda road. It lies just above the neighbouring urbanizations of La Heredia and Entrance 1 of El Madroñal. The North Entrance is four kilometres further up the Ronda Road, close to Entrance 6 of El Madroñal. It serves as the principal entry point for most residents, visitors and tradespeople. The creation of a third entry point, at the northern limit of La Zagaleta to serve I and J sectors, is under discussion.
If you want to arrive by plane, Málaga-Costa del Sol International Airport is just 70 kilometres or 45 minutes' drive via the AP-7 toll highway. Gibraltar International Airport is a little further, with the journey typically taking an hour. La Zagaleta also has a helipad for residents' use, if you prefer to fly in or out by helicopter.
Are there different areas in La Zagaleta?
Divided into 10 sectors and protected by nature reserves, La Zagaleta is home to just 420 building plots with a minimum size of 3,000m2. Many have front-line golf locations. Sector A2 is the closest to the south entrance, with A1 to the north and B, C1, C2 and D to the west. Most of the home sites in these sectors enjoy incredible views of the Mediterranean as far as Gibraltar and the coast of North Africa.
Sectors E, F1 and F2 are located higher up and look over the village of Benahavís and the hills to the west. Some plots enjoy excellent sea views. Sectors G and H are just above and below the north entrance, providing easy access to the Ronda road and the North Entrance. Here, many plots offering panoramic Mediterranean and mountain views. H sector contains some of the most prestigious properties, which have produced very high-value sales, such as Heaven 11 The newest sectors, I and J, lie in the northernmost area of the estate.
What kind of properties can you buy in La Zagaleta?
The real estate for sale in La Zagaleta includes large plots of land for the construction of new homes, turnkey projects, previously owned villas and brand-new mansions. Many have palatial living spaces in excess of 1-3,000m2 of built area and every possible luxury amenity, from lifts to spas, gyms to cinemas, indoor and outdoor swimming pools to garages big enough for a car collection.
Prices for land range from 1.5 million euros and can climb to over 10 million for the largest plots with the best views in the most in-demand sectors. Resale villas start from around three million euros and exceed the 20 million-euro mark, while the asking price for the very finest and largest new-build properties can be more than 30 million euros. Property values have proved resilient to market fluctuations, as demand outstrips supply. The COVID-19 pandemic has driven an increase in demand for properties and land in La Zagaleta.
How do you become a member of La Zagaleta?
Membership of La Zagaleta Country Club gives residents and a limited number of non-residents the right to use the urbanization's luxurious amenities. Four different types of membership are available, including a welcome option for new property owners, designed to suit members' interests. All work on a family basis and are subject to a one-off initial payment and annual fees.
Property owners and a limited number of external members benefit from unlimited use of golf courses, practice areas, the racquet club, equestrian centre, and access to clubhouses, restaurants and other services. Optional services and sports lessons are offered at a discount for members, family and guests. Enquiries can be made through the urbanization's management team into requirements for admission and the costs of joining the Country Club as a member.
How many golf courses are there in La Zagaleta?
La Zagaleta has two 18-hole, championship golf courses, both reserved mainly for resident members' use, although it is now possible to acquire external membership for non-residents. La Zagaleta, also known as the 'old course', was designed in 1991 by Bradford Benz and renovated by Marc Westenborg in 2016. With coastline and mountain views, it is a traditional parkland, Par 72, championship-standard course, dotted with bunkers and water hazards, with a total distance of up to 6,000 yards.
Los Barrancos, unsurprisingly called the 'new course', is a more technical Par 70 carved out of the resort's rugged terrain. It has plenty of challenging obstacles, dogleg fairways and a shorter playing distance of between 4,300 and 5,300 yards. The construction began in 2002, took five years to complete and cost more than 21 million euros to develop.
Is La Zagaleta a safe place to live?
La Zagaleta offers residents unrivalled levels of privacy and safety, thanks to 24-hour, state-of-the-art security systems, highly-trained personnel and gated entrances. The urbanization can only be accessed at two points, the South Entrance and North Entrance, both of which are protected by guarded entries, restricting access to residents and guests.
What's social life like in La Zagaleta?
Residents who are members of the La Zagaleta Country Club enjoy access to the sporting and leisure facilities at the Old Clubhouse, which also serves as the social hub of La Zagaleta. In addition to swimming pools, a golf pro shop and a luxury Gourmet Shop with a good selection of wine and food, the Old Clubhouse houses a formal, fine-dining restaurant and casual bar. It can be reserved by members for special events on request.
The thatched New Clubhouse is the latest addition to La Zagaleta. It is the perfect place to meet friends for a well-deserved drink on its lakeside terrace after a round of golf or for a more intimate lunch or dinner in its lounge or bar. It also has a pro shop serving golfers and can be booked by members for private events.
What about family life?
Very few places offer families such a safe and stimulating environment to raise children as La Zagaleta. The security of the urbanization and the large plots of land on which homes stand means lots of space for kids to explore safely. And the wide range of sporting and leisure amenities, including golf, riding and tennis academies for learners of all ages, mean young people will never be short of things to do.
There are two well-regarded international schools, Atalaya Colegio Internacional and Aloha College, located close to La Zagaleta. Atalaya Colegio Internacional in Estepona offers bilingual education in English and Spanish from preschool, primary, secondary to pre-university levels. The school offers preparation for the International and Spanish Baccalaureate certificates, as well as the Spanish university access exams.
Around 10 kilometres away from La Zagaleta in Marbella, Aloha College follows the British-style curriculum from foundation and primary level through to Key Stage 5. The international school also offers a bilingual educational approach, letting students prepare for examinations in both the Spanish and English systems.
What other sports can you do in La Zagaleta?
The Riding Club of La Zagaleta has stabling for up to 20 horses, paddocks and covered facilities for training, show jumping and dressage. Classes are offered for budding equestrians of all ages and abilities, with 11 horses and ponies in the club's stables. And the estate has endless trails to explore nature on horseback.
The Tennis Club has two tennis courts – with rubber hardcourt and clay surfaces – and a paddle court, located close the Old Clubhouse. Professional lessons are available from the coaching staff for children and adults, making it the ideal place for residents to improve their game.
With an area of 900 hectares of mostly undeveloped land, La Zagaleta is a natural paradise for residents to explore on foot and by bicycle on numerous hiking and cycling trails. In addition to the flora that covers its hills and valleys, the urbanization is home to herds of deer and wild boar, which roam freely on protected nature corridors between properties.
Who lives in La Zagaleta?
Privacy has long been one of the biggest selling points of La Zagaleta. The urbanization is reputed to have a number of famous residents, including actors, football players, and other celebrities. For years, it has been rumoured that the President of Russia, Vladimir Putin, owns a property in La Zagaleta, but La Zagaleta has traditionally attracted more mature buyers from countries such as the United Kingdom and Germany, as well as from Spain. But, in recent years, the profile of buyers has changed significantly, with a growing share of younger residents from places like Scandinavia.
Who manages La Zagaleta?
A holding company, Zagaleta Group, manages the urbanization and its associated services on behalf of property owners and investors. It is managed by CEO Jacobo Cestino and Executive Chairman Ignacio Pérez Díaz, the son of its founder. The company has a portfolio of eight brands and is a sole shareholder limited company. It was first registered in 1991 and had a paid-up capital in excess of €17.5 million in 2019, according to data from Spain's company registry.
In 2016, Zagaleta Group signed a €40 million deal to buy Grupo Valderrama, the company that owned not only the famous golf course which was later sold back to members, but also 220 hectares of urban building land in Castellar de la Frontera, in the province of Cádiz. The low-density master plan includes up to 200 homes on large plots, new golf courses and a hotel. In 2020, the group announced plans to add 100 hectares more to the development, pending planning permission.
What services does La Zagaleta offer residents?
La Zagaleta Service Management is the urbanization's concierge and hospitality service, providing residents with house and garden maintenance, housekeeping, shopping and delivery, as well as organizing personal services such as language classes, transportation and guest management. Chefs and support staff are also available to provide in-house catering on request. The head office of La Zagaleta's management company, Zagaleta Service Management and the Security Office are all located near to the North Entrance.
Which other areas near La Zagaleta are worth exploring?
La Zagaleta really is a unique location and offers residents the very best of the Costa del Sol lifestyle, but there are also a variety of other areas in and around Marbella, Benahavís, Estepona and Sotogrande where buyers may be tempted to consider options. El Madroñal lies just beneath La Zagaleta, a little closer to the beach, is home to a wide choice of luxurious villas on large plots, many with great sea views.
Two premium residential areas on the Golden Mile – Cascada de Camojan and Sierra Blanca – probably offer the closest competition to La Zagaleta in terms of luxury, while being located closer to local amenities, the centre of Marbella and Puerto Banús.
Buying and selling property in La Zagaleta
Terra Meridiana are experts in helping clients to buy and sell real estate in La Zagaleta. We currently have more than 20 properties on our books, ranging from building plots to luxury residences that are ready to move into and a selection of new-build, modern developments. These include traditional Andalusian-style homes, contemporary villas and some of the most amazing residential properties on the Costa del Sol.
We can help you with your search at every step of the process, from finding the right plot to build, to sourcing the best property to buy and invest in, to helping you develop the home of your dreams. And if you're looking to sell a property you already own in La Zagaleta, we have a number of high-net-worth clients who are actively interested in purchasing homes in the urbanization.
More about La Zagaleta, Benahavis
Latest articles about La Zagaleta
More about La Zagaleta, Benahavis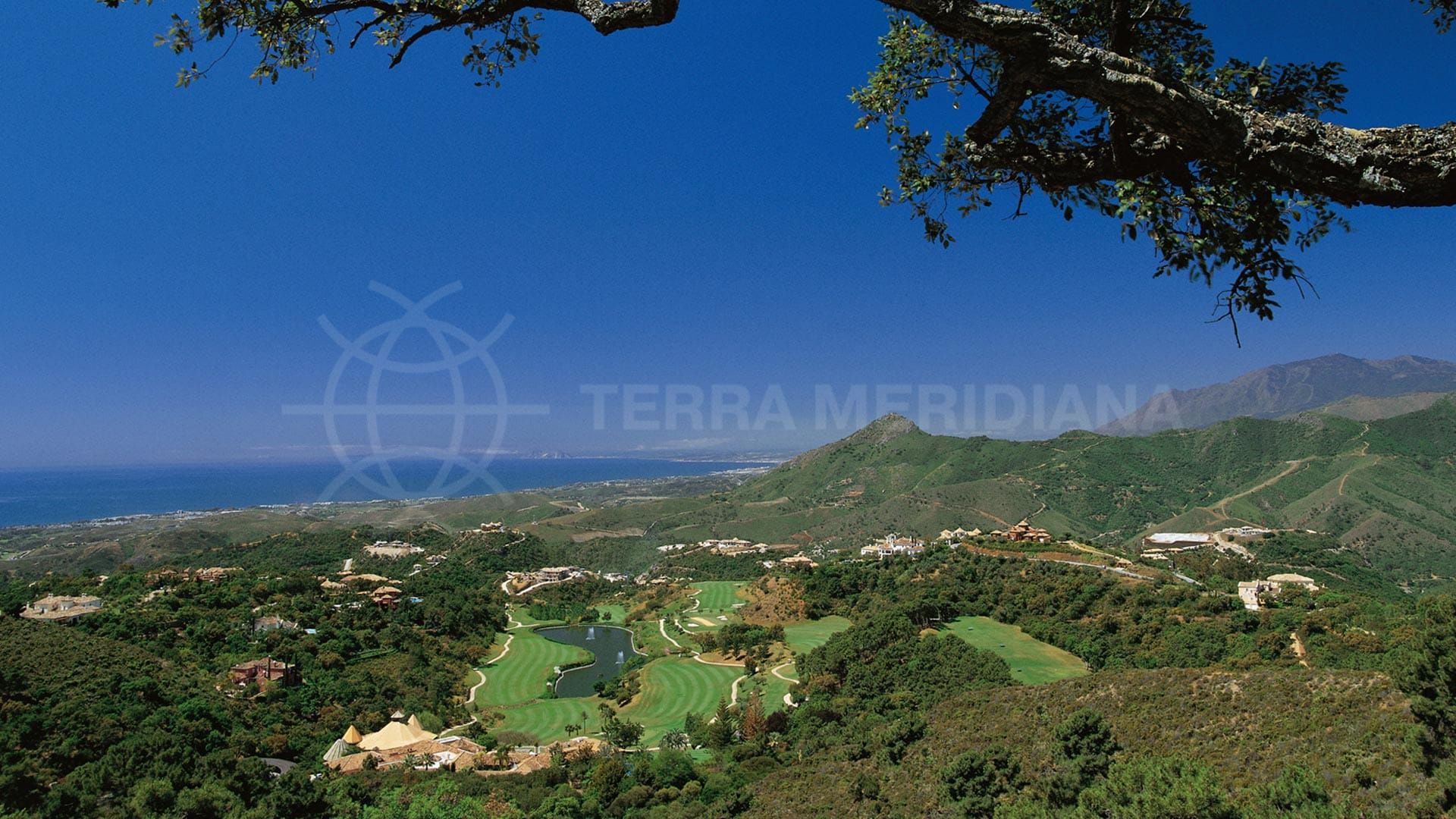 Latest articles about La Zagaleta