Set apart from the main Marbella Club site to the north of the Golden Mile, Las Lomas del Marbella Club sits opposite the Puente Romano, around halfway between the centre of Marbella and Puerto Banús, and is accessible via three residents' entrances.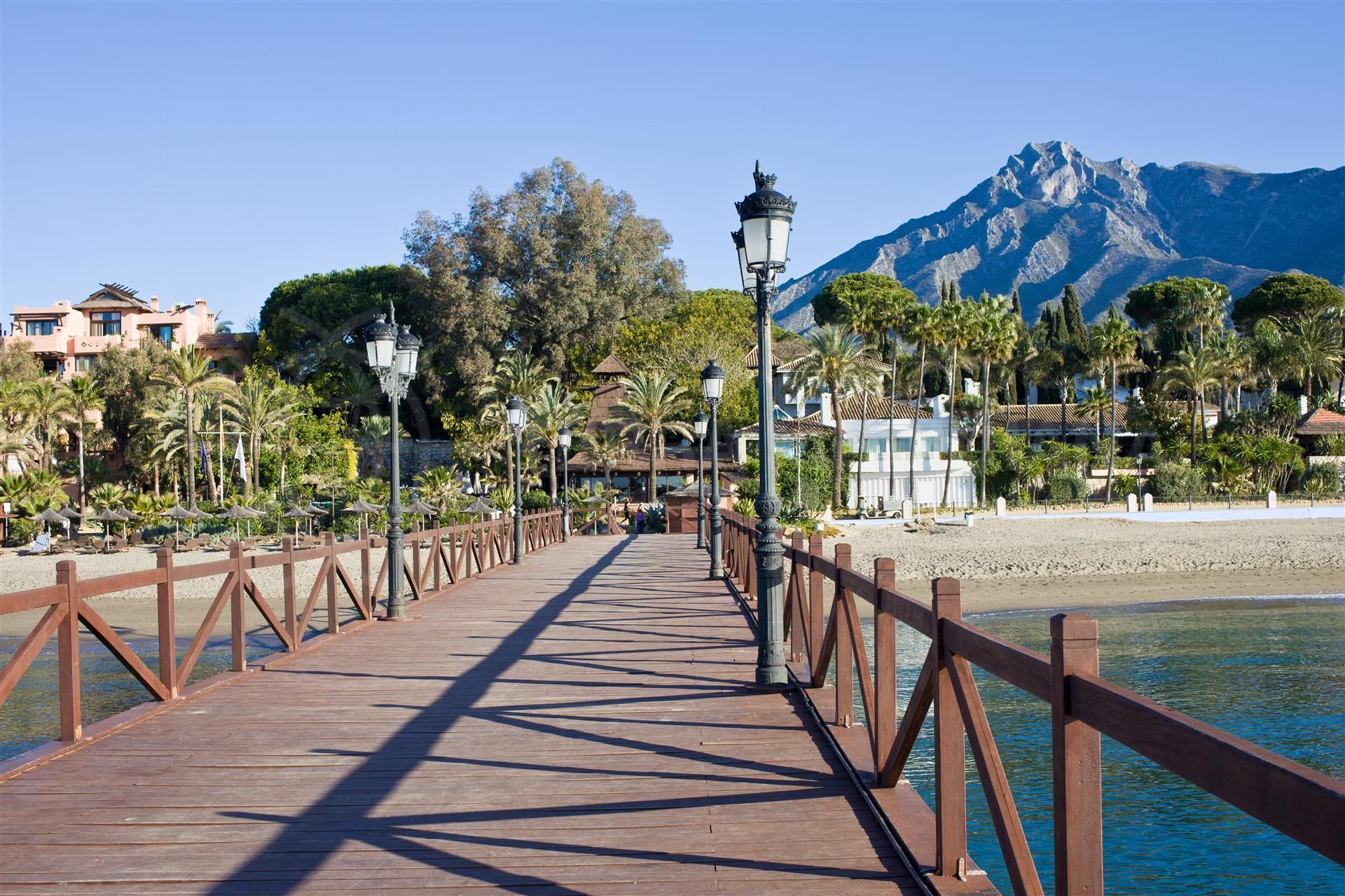 Within easy reach of the estate you can find a great selection of sports facilities, including golf courses and tennis courts, as well as boutique and designer shops, and international schools. There are many fantastic restaurants within walking distance including all those inside the grounds of the Puente Romano, such as the amazing Dani García restaurants, as well as beautiful sandy beaches and the exciting nightlife of Puerto Banús. In the opposite direction, the more traditional and laid back Casco Antiguo or Marbella Old Town is also home to some excellent dining options. Its superb location combined with the high quality of property construction and well established and impeccably maintained infrastructure have made Las Lomas del Marbella Club one of the most desirable addresses on Spain's southern coastline.
The expansive estate of Las Lomas del Marbella Club measures around 35 hectares and has been subdivided into plots for various villa and eleven apartment/townhouse complexes, all surrounded by beautiful landscaping and green zones. More than four decades have passed since its original inception by Sierra Blanca SA developers, who ensured that all the construction on the estate was of optimum quality and style, while complying with local bylaws and regulations and retaining the sense of tranquillity and peace for which the area was originally selected.
Some of the private residential estates within Las Lomas del Marbella Club are vast, including the 200,000 square metre Al Riyadh, the summer home of the most important members of the Saudi royal family built adjacent to the mosque and nearby overpass. Other world famous property owners at Las Lomas de Marbella Club include Syrian philanthropist Wafic Rida Saïd, whose property covers over 100,000m2. There are a number of other large estates belonging to other important and influential members of the rich and famous from around the world.
The apartment and townhouse complexes are diverse yet complementary, drawing on a number of Spanish Andalusian and Moorish influences in their design. Perhaps the most traditional Andalusian style village development, as indicated by its name, is Lomas del Marbella Club Pueblo or Las Lomas Pueblo. It was one of the first areas of the estate to be developed and now consists of more than 90 properties in an area adjacent to the Saudi royal family's Al Riyadh palace.
Other developments within Las Lomas del Marbella Club include El Ancon Sierra, El Ancon Alto, Terrazas de Coto Real, King's Hills, Jardines de Las Lomas, Las Villas de las Lomas, Villa Carolina and Las Terrazas de Las Lomas del Marbella Club.
Although building at Las Lomas del Marbella Club began in earnest back in the 1970s, new properties are being launched there all the time, creating a real selection of different architectural styles that prospective residents can pick from. The recently completed apartments all feature a high standard of finish, generously proportioned interiors and beautiful vistas across the estate.
Las Lomas del Marbella Club is without a doubt one of the most desirable addresses in Marbella and the Costa del Sol.
areas in Marbella Golden Mile
More about Las Lomas del Marbella Club, Marbella Golden Mile
More about Las Lomas del Marbella Club, Marbella Golden Mile