The area generally known as Marbella East is defined as extending from the eastern side of Marbella town to where its municipal boundaries meet those of Mijas at Cabopino, about 15 kilometres away.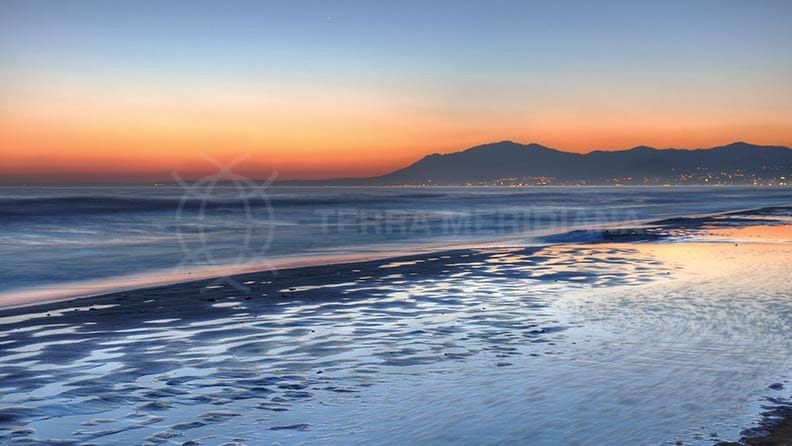 This area encompasses notable residential areas such as Río Real, Los Monteros, Bahía de Marbella, Santa Clara, El Rosario, Real de Zaragoza, Elviria, Las Chapas, Artola, Cabopino, Calahonda, Riviera Sol, Calypso and Miraflores. Within it, you will find a wide variety of property types, resorts, shopping, dining, sports and leisure facilities, not forgetting also schools, medical centres and professional services.
Marbella East Services
Besides a good choice of private clinics and dentists, Marbella East is also home to the main hospital in the area, the Costa del Sol Hospital, which offers first-class medical and surgical care.
In addition, the area also offers professional services, a wide range of supermarkets, interior designers, architects and landscapers, meaning that while it is only between five and fifteen minutes removed from Marbella town, less than half an hour from Fuengirola and around 40 minutes from Málaga International Airport, the beautiful eastern part of Marbella offers everything you need right on your doorstep.
Marbella East Properties
There is a first-class choice of properties, from frontline golf villas in Santa Clara, frontline golf apartments in Río Real and frontline beach villas in Los Monteros to beach bungalows in Las Chapas, family villas in El Rosario, modern apartments in Elviria and penthouses overlooking Cabopino Marina. The properties range in size, orientation, architectural style and price, but most offer beautiful sea and mountain views in peaceful, residential surroundings close to beaches and all amenities.
Frequently Asked Questions
Marbella East extends from the eastern side of the city of Marbella to where its municipal boundaries meet those of Mijas at Cabopino, about 15 kilometres away. This area combines the many benefits of being part of a great city like Marbella, with the natural beauty of the Costa del Sol. Marbella East encompasses notable residential areas such as Río Real, Los Monteros, Bahía de Marbella, Santa Clara, El Rosario, Hacienda las Chapas, Elviria, Las Chapas, Artola, and Cabopino.
Whether it's luxury villas or apartments with sea views, golf courses or fine dining, Marbella East has something for everyone.
What is Marbella East like?
Marbella East is a mix of urban living and natural beauty, with plenty of amenities to make it convenient. The area has a mixture of residential areas, commercial zones, beaches and golf courses. The stunning coastline stretches from El Pinillo Beach to La Vibora Beach, with a variety of beautiful beaches in between. All of it is lined with sandy dunes and the iconic umbrella pines of the Marbella region.
There are plenty of shops, restaurants and cafes in the area as well.
Is there good shopping in Marbella East?
Marbella East offers plenty of shopping opportunities. From luxury boutiques and designer brands to beachwear stores, there is something for everyone. El Corte Ingles, less than 15 minutes west of Las Chapas, is the area's most popular shopping centre, it features an array of shops and restaurants to explore.
Other shopping malls in the area include La Cañada Shopping Centre, which is just north of the AP-7 highway. There is also the Centro Comercial Elviria in the heart of Marbella East. Outside of shopping malls, there are also many stores, supermarkets, and souvenir shops along the beach. A short drive away in Marbella proper it is a shopper's paradise. Puerto Banús, for instance, offers boutique and high-end shopping, as well as restaurants, bars, clubs and cafes.
You can get more great shopping ideas in our Guide to Shopping in Marbella and our Guide to Open Air Markets in Marbella.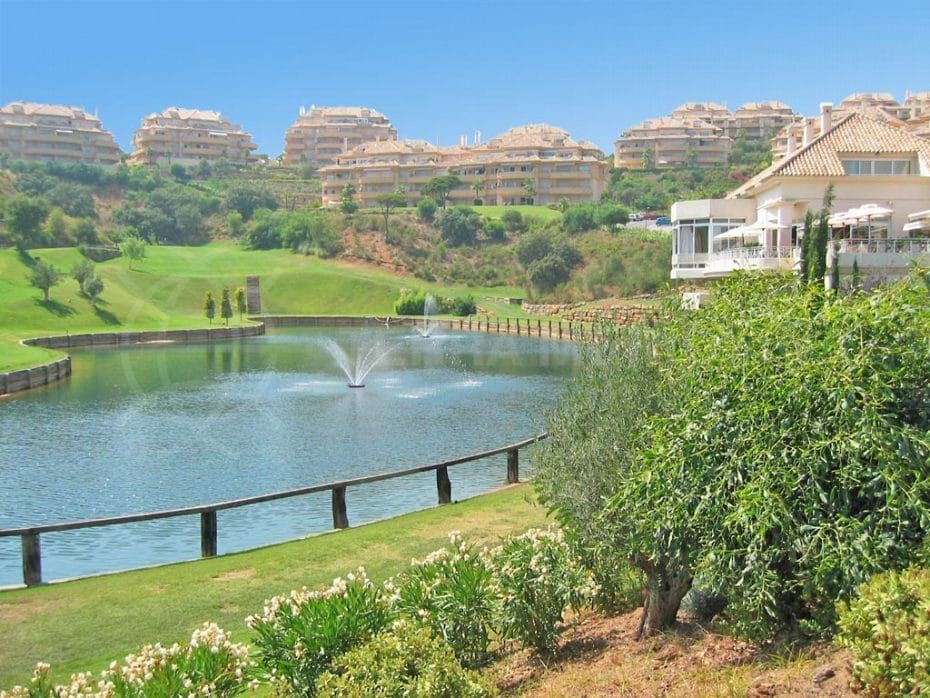 What sports facilities are there around Marbella East?
Marbella East has a range of sports facilities, from golf courses to tennis and paddle courts. There are also gyms, parks, and plenty of beach sports opportunities. The area boasts four 18-hole golf courses at Santa Clara, Marbella Golf & Country Club, Santa Maria Golf Club, and Cabopino Golf Club. There's also a 9-hole course at Greenlife.
There are at least three tennis clubs in the Marbella East area specifically, including Los Monteros, Royal Tennis Club, and the Don Carlos Tennis and Sports Club. Check out our Lifestyle Guide to Marbella East for more opportunities for sports and leisure with contact links. You can also get details about all the courses in our Marbella Golf Course Guide.
What kind of fun is there for kids?
Throughout the Costa del Sol there are a ton of things to do for families with kids. Besides sports and outdoor activities, like hiking or the beach, there's no reason for kids to be bored. For some fun that's a little different, there are two go-kart tracks at Funny Hill and Karting Experience, a short drive away from Marbella.
Aventura Amazonia is a great place to get the family out into nature, with zip lines and rope courses right in Marbella East. There are also playgrounds at Elviria's beachfront promenade. We can't forget the ever-popular Selwo Adventure Park. It's about a 25-minute drive from Marbella. Water fun for kids in Marbella East include the nearby Fun Beach Park Marbella, on the Alicate beach, and Waterfun Parque Acuatico just east of there on the Playa Real de Zaragoza.
And speaking of beaches…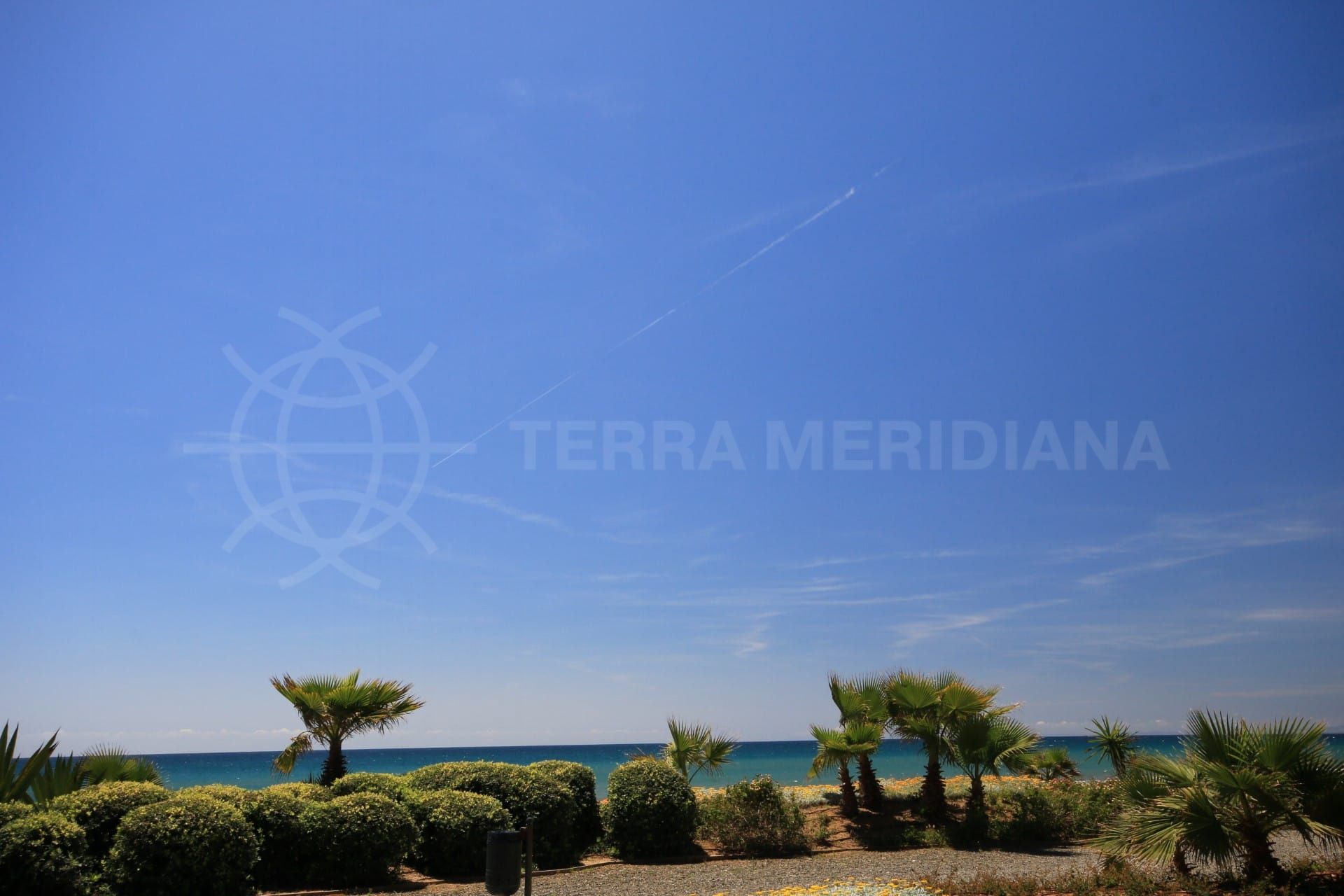 What are the beaches like in Marbella East?
The beaches of Marbella East are nothing short of spectacular. From El Pinillo to La Vibora, the coastline is lined with sandy beaches and crystal-clear waters.
In between these two is a whole string of beautiful beaches. These include Las Chapas Beach, Elviria Beach, Rio Real Beach, Cabopino Beach and Alicate Beach. All offer calm waters, plenty of sunbathing spots, and incredible views. For more details on the many beaches throughout Marbella, check out our Marbella Beach Guide.
What are some of the top restaurants in Marbella East?
Marbella East offers a wealth of top-notch restaurants to satisfy any craving. Whether you're looking for traditional Spanish cuisine, international gourmet fare, or something in between, the area has no shortage of culinary delights. Here you can find more great restaurants in our Marbella Restaurant Guide.
What are the schools like in and around Marbella East?
Marbella East – and Marbella more generally – offers a ton of educational opportunities for students of all ages, from pre-school to international baccalaureate programs. The area has an array of both private and public schools, as well as numerous English language institutions.
Right in Marbella East, in Elviria, is the English International College. Founded in 1982, it follows the English national curriculum. EIC has approximately 500 students spanning the ages from three to eighteen with students from all over the world. EIC has excellent sports facilities and provides solid academic training in English.
For more information on the many excellent schools in Marbella, check out our Marbella Schools Guide.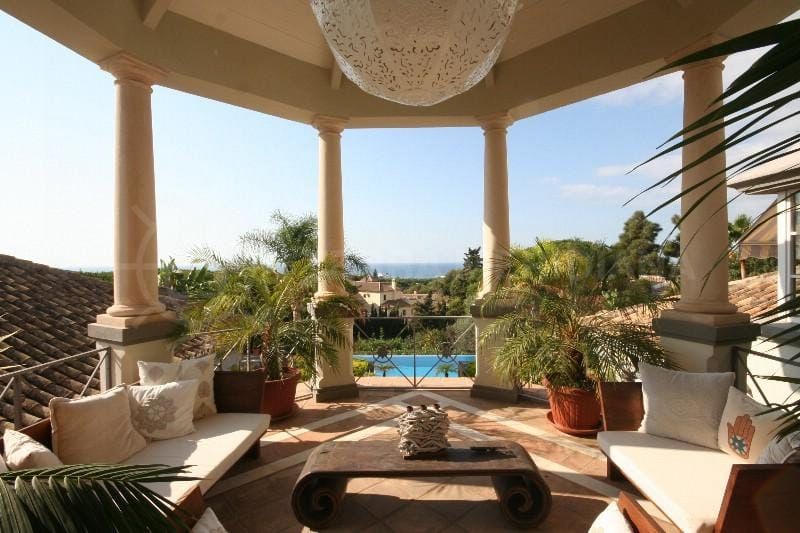 What medical services are available in Marbella East?
Marbella East, and nearby Marbella, has a variety of medical services, including a lot of English-language options to serve the sizable English-speaking population. You will find everything from primary care and dentistry to specialized treatments.
The closest hospital is the Costa del Sol Hospital, located in Marbella. It is a modern facility with an emergency room and departments for all aspects of medical care. Additionally, there are many pharmacies, clinics and private medical centres throughout the area that provide a wide range of services.
You can get more detail on the available medical services in Marbella by taking a look at our Healthcare in Marbella Guide.
Is Marbella East a good place to buy property?
Marbella East is a great place to buy property. Its location in the Costa del Sol guarantees 320 days of sunshine every year. It has a mild climate, and stunning views of the Mediterranean. Being the "jewel of the Costa del Sol", with a reputation for luxury, culture and its popularity with celebrities, it is in high demand. For that reason, house prices remain stable or rising, even in the face of headwinds in other locales. If you're looking for a great lifestyle and steady investment, Marbella East is an excellent choice.
At Terra Meridiana, we can help you find a home to suit your budget, needs and lifestyle. We have decades of local experience and are a client-focused agency with a solid reputation. You can see some of the properties available by checking out our Marbella East Property Listings.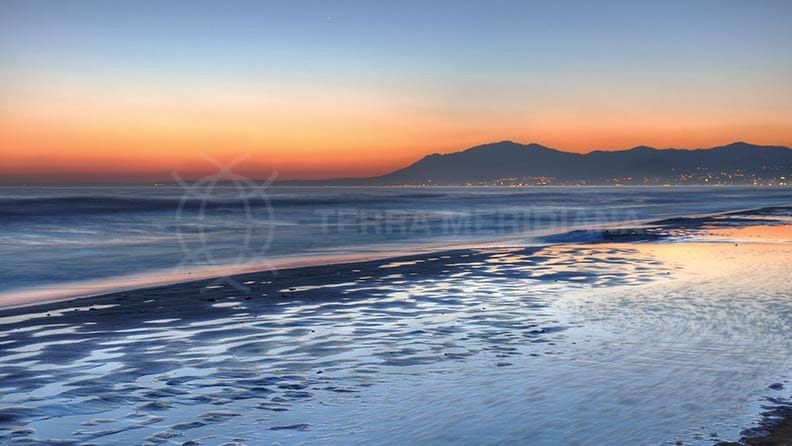 Latest articles about Marbella East