The most exclusive address in Marbella East, Los Monteros is known for its luxurious frontline beach villas.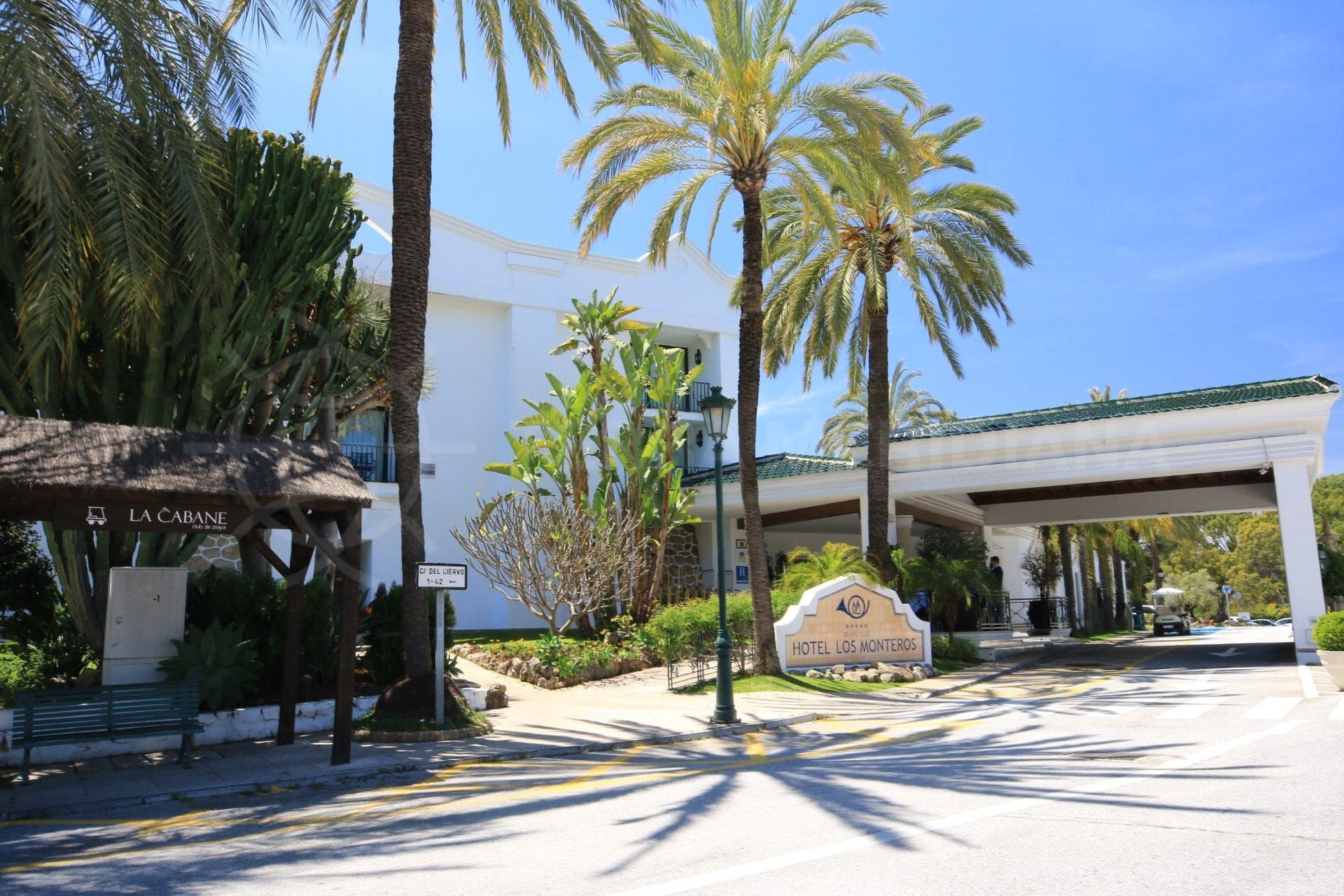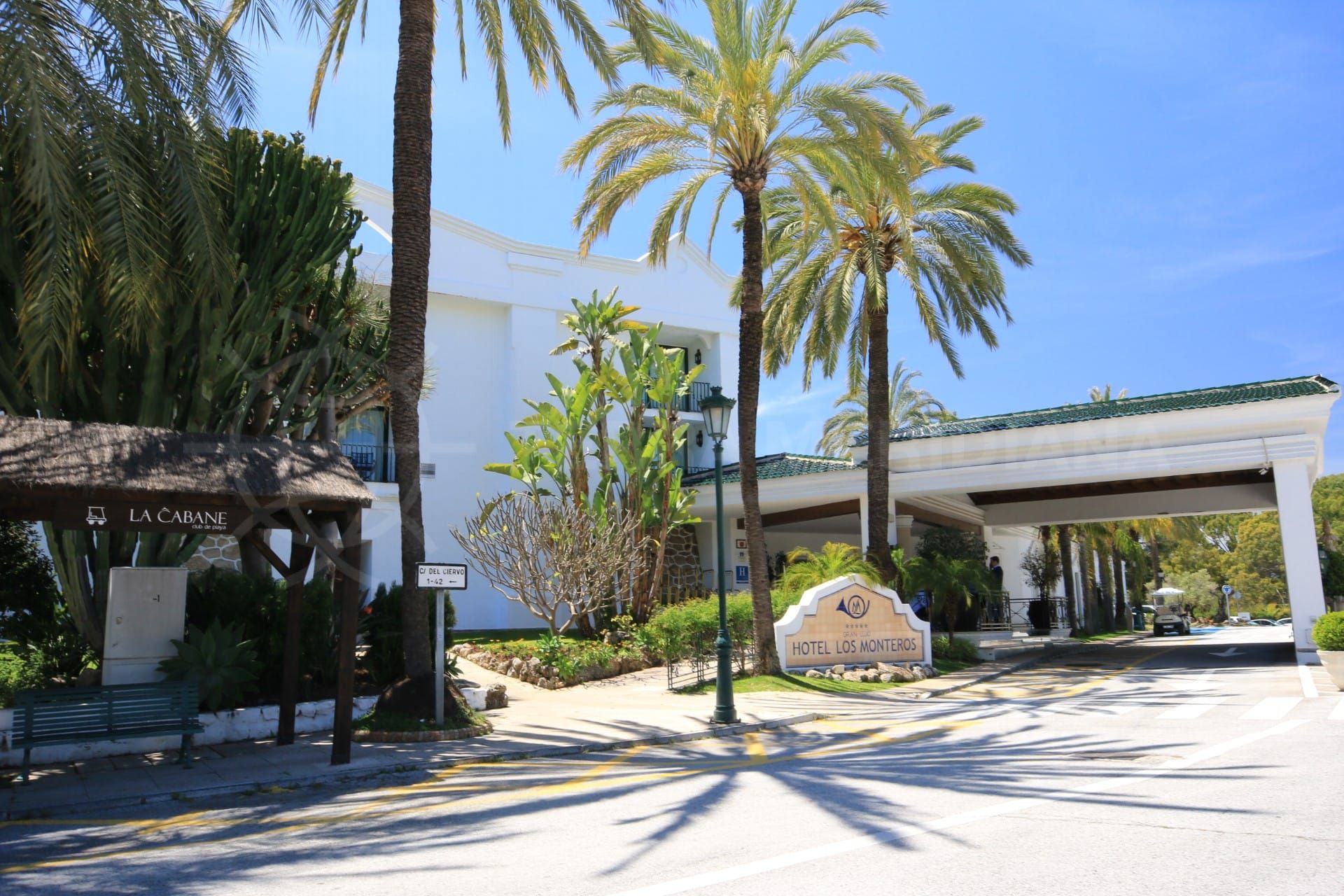 With luxurious beachside villas, long stretches of sand and leafy streets lined with beautiful properties, Los Monteros is not only one of the best residential addresses in Marbella East, but in all of the Costa del Sol.
Though it is just six kilometres east of Marbella's town centre, Los Monteros is in a world of its own. One of the most exclusive areas of Marbella, it is an oasis of peace, privacy and security in a refined beachside setting with little passing traffic. Situated between the A-7 coastal highway and the sandy beaches and dunes of the Mediterranean shoreline, Los Monteros is best known for the luxury five-star Hotel Los Monteros. A classic Marbella resort hotel in the tradition of the Marbella Club, Puente Romano, Don Pepe and Don Carlos, it is today known officially as the Hotel Los Monteros Spa & Golf Resort.
Though set back from it, this elegant resort hotel is visible from the coastal road and serves as the main reference to the exclusive residential area that lies behind it. Popular with discerning international guests as well as locals who come to enjoy its cuisine, spa and conferencing facilities, the hotel is also famous for its classic La Cabane Beach Club, which is among the most sophisticated of its kind in Marbella.
Communication
In spite of its sense of secluded privacy, Los Monteros is centrally located, and though you forget about the coastal A-7 road when you're within the peaceful urbanisation itself, it is conveniently close. This brings Marbella and the La Cañada shopping mall to within five minutes, while Puerto Banús and many of the top schools in the area are between ten and 15 minutes away. Los Monteros is also close to an excellent choice of golf courses, while Málaga's international airport is about 45 minutes distant.
Local Luxuries
At the heart of the local community is the five-star deluxe Hotel Los Monteros Spa & Golf Resort, which is one of Marbella's landmark luxury hotels. In addition to its spa and fine dining the hotel also boasts one of the most elegant beach clubs in Marbella, La Cabane. Along the several kilometres of sandy beaches and dunes you will come across charming little chiringuito beach bars and traditional fish restaurants, the most famous of which are Restaurante Los Sardinales and Restaurante El Mangaleta. Also close by is the stylish Trocadero Arena restaurant, bar and beach club, while the three golf courses on the doorstep of Los Monteros – Río Real, Santa Clara and the Marbella Golf Club – also feature elegant clubhouses with first class restaurants, bars and meeting areas.
Sport
In addition to golf, the area is also popular with surfers and kite-surfers when the conditions are right, and there is even a kite-surfing school on the western end of the Los Monteros shoreline. Also set within this secluded area is the Trocadero Marbella Rugby Club, whose charming grounds and little clubhouse are a popular focal point for players, juniors and parents. These sports are on your doorstep, but other activities, such as tennis, paddle, gym, yoga, hiking, biking and horse riding are also available in the area.
Amenities
The area offers a good choice of shops, schools, clinics, supermarkets, restaurants, tapas bars and cafés in nearby El Rosario (five minutes by car), while nightlife can be added to the list if you head into Marbella town or to Elviria, which along with parking takes little more than ten minutes.
Los Monteros Real Estate
This is one of the last remaining areas in Marbella where you can encounter luxurious frontline beach villas set on sizeable tracts of private land. Not surprisingly, it is where Antonio Banderas has chosen to own a home, yet his modern beachside Los Monteros villa is just one of many that catch the eye. The beachfront properties in Los Monteros are in high demand with sophisticated homebuyers who seek the peace and space that Marbella East offers, not to mention the fact that the finest beaches and many of the best seascapes on the Costa del Sol can be found here.
Frequently asked Questions
What is Los Monteros?
Los Monteros is a prestigious, beachside gated neighbourhood located about 15 minutes east of the centre of Marbella, just east of the Rio Real. It is one of the most exclusive and sought-after areas in Marbella East. It is renowned for its luxury villas and apartments with stunning views of the Mediterranean Sea and the mountains. This is one of the last remaining areas in Marbella where you can find luxurious frontline beach villas set on sizeable tracts of private land.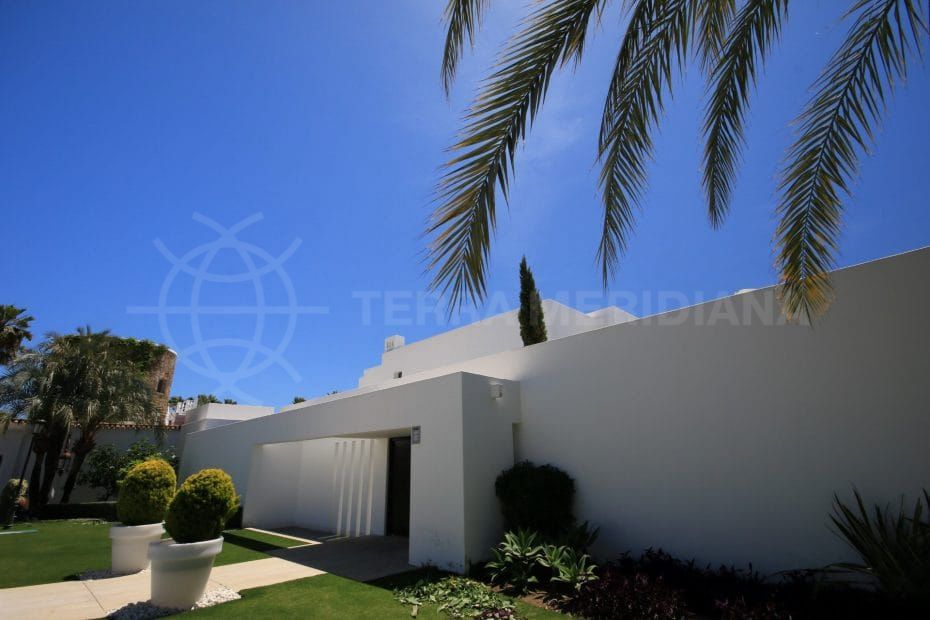 Where is Los Monteros located?
Los Monteros is located south of the N340 highway east of Marbella, in the province of Málaga. It is just a 10-minute drive from the centre of Marbella and a 30-minute drive to Malaga Airport (about 52 kilometres). Gibraltar International Airport is also an option, with it taking about 55 minutes to drive from there by car (the distance is about 78 kilometres). Alternatively, you can take a bus from either airport to Marbella (1 hour and 40 minutes) or Gibraltar (1 hour and 30 minutes).
What is the history of Los Monteros?
The history of Los Monteros goes back to 1962 when Ignacio Coca, a famous Spanish banker and entrepreneur, founded the luxurious Los Monteros Hotel. It quickly became known for attracting both celebrities and royalty from all over the world. In 1965, he also built Rio Real Golf course nearby – one of the first golf courses in Marbella. Then in the 1970s, he developed this exclusive residential community of villas and apartments with gorgeous views of the Mediterranean Sea. Today, Los Monteros remains an extremely desirable destination for local and international visitors alike, offering high-end homes for those looking to own a luxury property in southern Spain or simply searching for an unforgettable holiday experience! Whether you want to purchase a luxurious waterfront home or just spend some time relaxing in the sun, Los Monteros has something for everyone!
What type of properties are there on Los Monteros?
Los Monteros has a variety of luxury villas and a few apartment complexes such as Los Monteros Park. Prices for apartments range between 800,000 + euros to 6-7m whilst villas tend to start above 2m and go up to 30 million euros. Many of the villas have features such as private pools, gardens, terraces, garages, fireplaces, jacuzzis, saunas, and other amenities. The properties are designed with a mix of traditional Andalusian style and modern features.

Does Los Monteros have security?
Yes, 24-hour security guards are stationed at the gated entrance of Los Monteros to ensure safety and privacy for its residents.
What kind of lifestyle can I have in Los Monteros?
Los Monteros and Marbella offer a variety of activities that appeal to all ages, such as sports, fitness, shopping, culture, and luxurious spa experiences.
For example, La Cabane Beach Club is a luxurious beach club with breath-taking views of the Mediterranean Sea. It offers guests gourmet food and exquisite cocktails. There's also a pool surrounded by sunbeds and palm trees, a sauna, steam room, jacuzzi, massage rooms and a gym with modern equipment and personal trainers. For reservations or more information call +34 952 771 700.
What sports activities are there in Los Monteros?
Los Monteros is a great destination if you love sports of any kind. You can find tennis and golf clubs, water sports, horseback riding, and more. For tennis and padel fans, the Los Monteros Racket Club offers 6 outdoor padel courts and 4 outdoor tennis courts. It also includes a restaurant, bar, shop, and parking lot. Courts can be booked online or by phone, with lessons available from qualified instructors. Golfers will love Rio Real Golf Course — an 18-hole par-72 course designed by Javier Arana which runs alongside the Rio Real River Valley with stunning sea and mountain views. The club house features a pro shop, driving range, putting green, and a restaurant with panoramic views of the golf course and surrounding area.
You can also get details about all the courses in the Marbella area in our Marbella Golf Course Guide.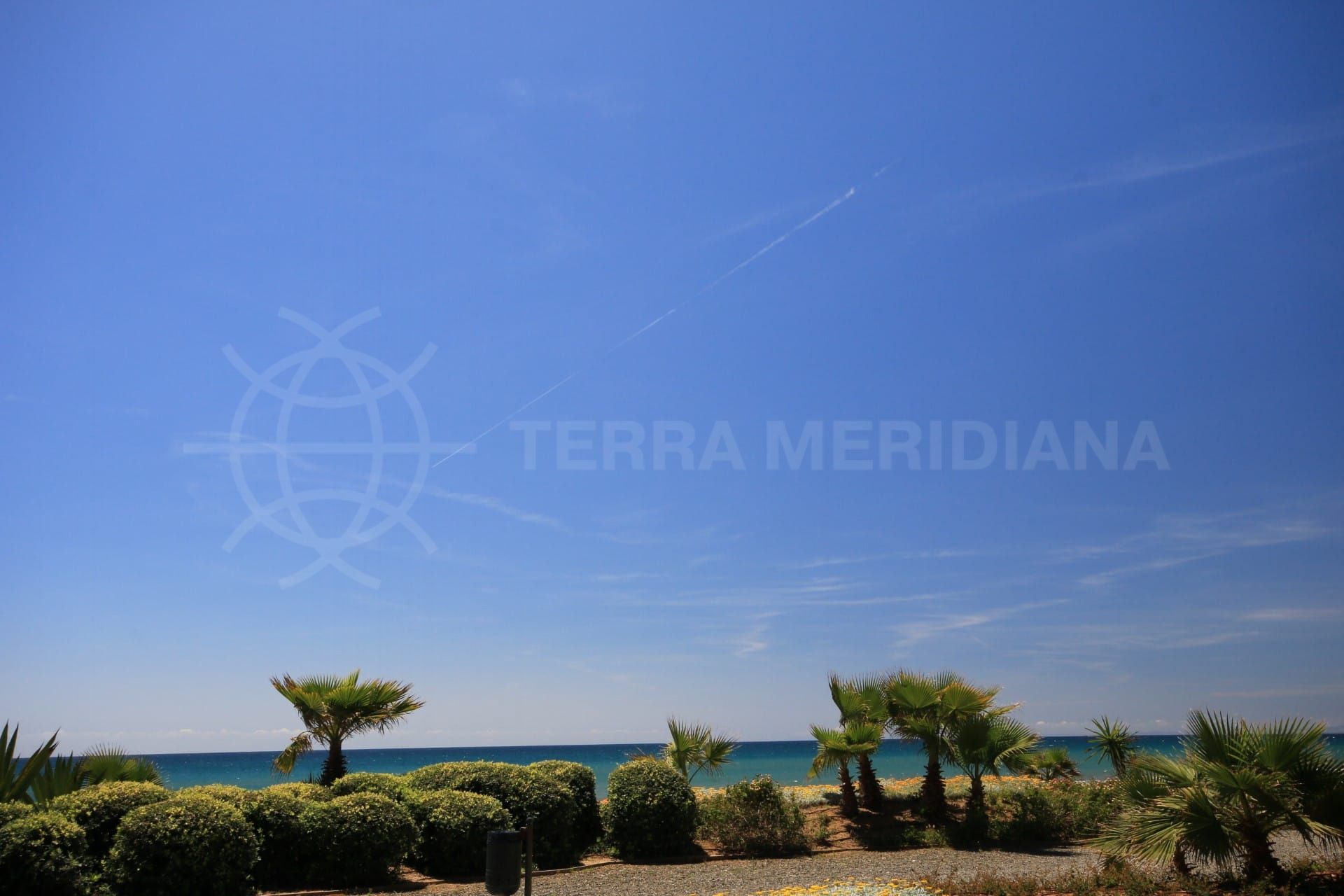 Are there good beaches near Los Monteros?
Los Monteros beaches are some of the best around!
Playa de los Monteros offers sunny golden sands, clear waters and all the amenities you could need, including sun beds, umbrellas, showers, toilets and a beach bar. Nearby Playa de Alicate is similar but also includes water sport activities like windsurfing, kitesurfing, paddle surfing and kayaking. For even more options throughout Marbella be sure to check out our Marbella Beach Guide. You'll find a range of wonderful seaside spots to enjoy!
Is there good shopping nearby Los Monteros?
Shoppers will find plenty of options near Los Monteros! La Cañada Shopping Centre and the iconic El Corte Ingles Spanish department store are just 10 minutes away by car. Puerto Banús is also a great option for designer clothes and tony boutiques – located only 10 minutes away too. To explore more local shops and eateries, a visit to Marbella's old town is recommended – it's only 15 minutes away. For even more shopping ideas in Marbella check out our Guide to Shopping and another to Open Air Markets in the area. Plus get an overview of all that Marbella has to offer with our Marbella Location Guide. And explore the culture of Marbella with our Guide to Culture in Marbella!
Where can I park in Los Monteros?
Most properties in Los Monteros come with their own private parking spaces or garages for added convenience. There are also street parking options available along Calle Jabalí and Calle Rebeco which are conveniently located near the beach and the hotel.
What is it like to live in Los Monteros?
Living in Los Monteros provides a luxurious and tranquil experience, surrounded by beaches, buzzing cities, outdoor activities, and the beautiful mountains. Here you can take advantage of top-notch services including security, hotels, spas, golf courses and beach clubs. Marbella town and other nearby locations can be easily accessed by car or public transport. Los Monteros attracts many celebrities and aristocrats who seek privacy and elegance.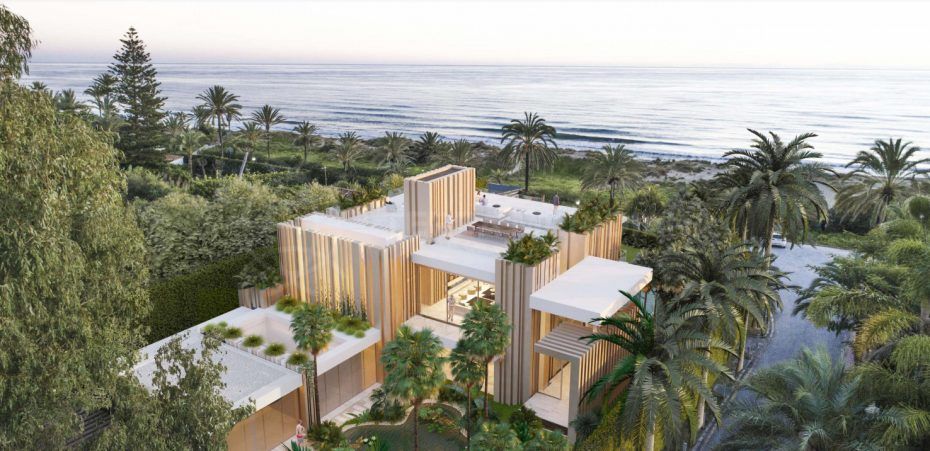 Can I rent my property at Los Monteros?
Yes, you can rent your property at Los Monteros to generate some extra income when not in use. However, it is important to note that you may need to obtain a tourist license from the Junta de Andalucía if you plan to rent for short-term periods (less than two months). You may also need to pay taxes on rental income. At Terra Meridiana we are experts in renting properties at Los Monteros so please do not hesitate to contact us for advice.
What are some great restaurants near Los Monteros?
If you're looking for a delicious meal with an amazing view, then look no further than the wonderful restaurants near Urbanización Los Monteros in Marbella. Here are a few of the top spots:
El Mangaleta which is a beach bar on Playa de los Monteros that offers drinks and snacks such as sandwiches,salads,burgers,and pizzas. It has a relaxed atmosphere with sunbedsand umbrellas where you can chill out bythe sea.You can contact them by phone at +34 952 82 28 72 or by email at info@elmangaleta.com.
Trocadero Arena: This is a beachfront restaurant that offers a fusion of Mediterranean and Asian cuisine. It has a chic decor and a lively atmosphere. You can make reservations by visiting their website or calling: +34 672169965
Restaurante Los Sardinales: This is a beachfront restaurant that serves traditional Andalusian seafood dishes. It has a cozy terrace and a wonderful view of the Mediterranean Sea. You can contact them by phone at +34 952 83 70 12 or by email at info@lossardinales.com.
Here you can find more great restaurants in our Marbella Restaurant Guide.
What are the best schools in Marbella?
Marbella is home to a variety of top-notch educational institutions. Whether you're looking for bilingual primary or secondary school, international college or university, there's something here to suit your needs. Here are some of the best schools Marbella has to offer:
The English International College is a school that offers The UK Curriculum in an international context to boys and girls of many nationalities aged 3 to 18 yearsIt has a campus with modern facilities such as classrooms,laboratories,library,sports hall,swimming pool,and playground. It also has a wide range of extracurricular activities such as music,drama,art,chess,debate,and charity work.
Marbella International University Centre is a university that offers bachelor's and master's degrees in various fields such as business, politics, media and psychology. It has a smart learning approach, an international network and a personalised student experience. For more information on the many excellent schools in Marbella, check out our Marbella Schools Guide.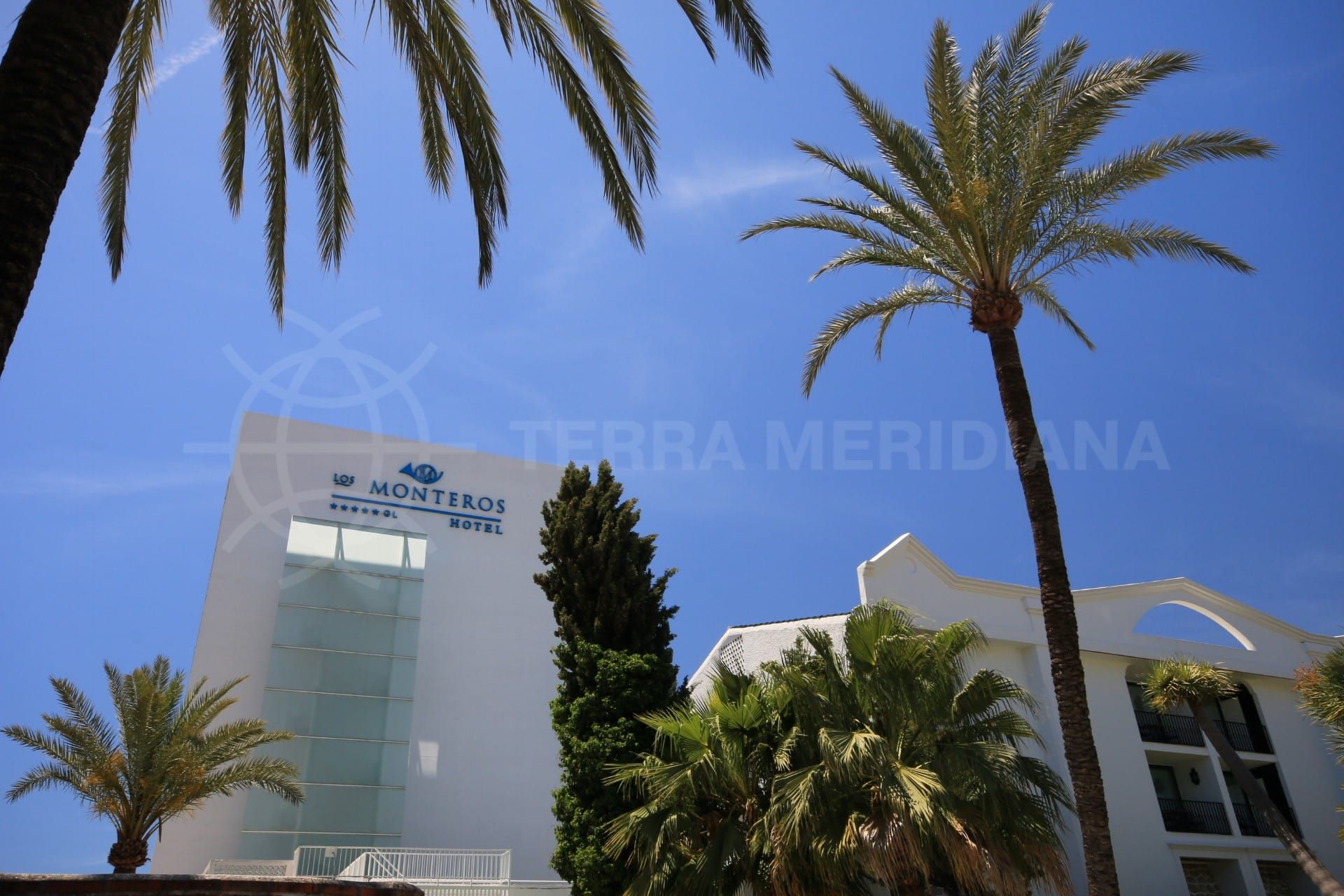 What medical services are available in Marbella?
Marbella is home to a variety of healthcare providers that offer both public and private medical services. Here are some of the best options:
Costa del Sol Public Hospital: Costa del Sol is a public hospital located near Los Monteros on the coastal highway. It offers specialties including cardiology, surgery, gynaecology, paediatrics, oncology, ophthalmology and dermatology.
Marbella Private Hospital: This private hospital is located in the centre of Marbella and has a wide range of specialties including general medicine, surgery, orthopaedics and sports medicine. It also offers advanced facilities such as an intensive care unit, radiology department and rehabilitation centre. You can get more detail on the medical services available in Marbella by checking out our Healthcare in Marbella Guide. Here you'll find information about public hospitals, private clinics, emergency services and medical insurance options.
Is Los Monteros a good real estate investment?
Los Monteros is an excellent real estate investment for anyone looking for a great lifestyle and property appreciation. Located in Marbella East, it offers incredible beauty, prestige, limited supply and high demand. Prices of properties in Los Monteros are stable or increasing due to its exclusivity and low density. Buyers can also enjoy the area's fantastic climate, with over 320 days of sun per year.
More about La Reserva de los Monteros, Marbella East
More about La Reserva de los Monteros, Marbella East