This elegant residential community situated in the hills above Elviria is ideal for people who wish for an authentic Andalusian country environment but also want to be close to Marbella. From La Mairena, one looks out over classic hill, mountain and valley scenery, as well as the shoreline east of Marbella and the Mediterranean Sea.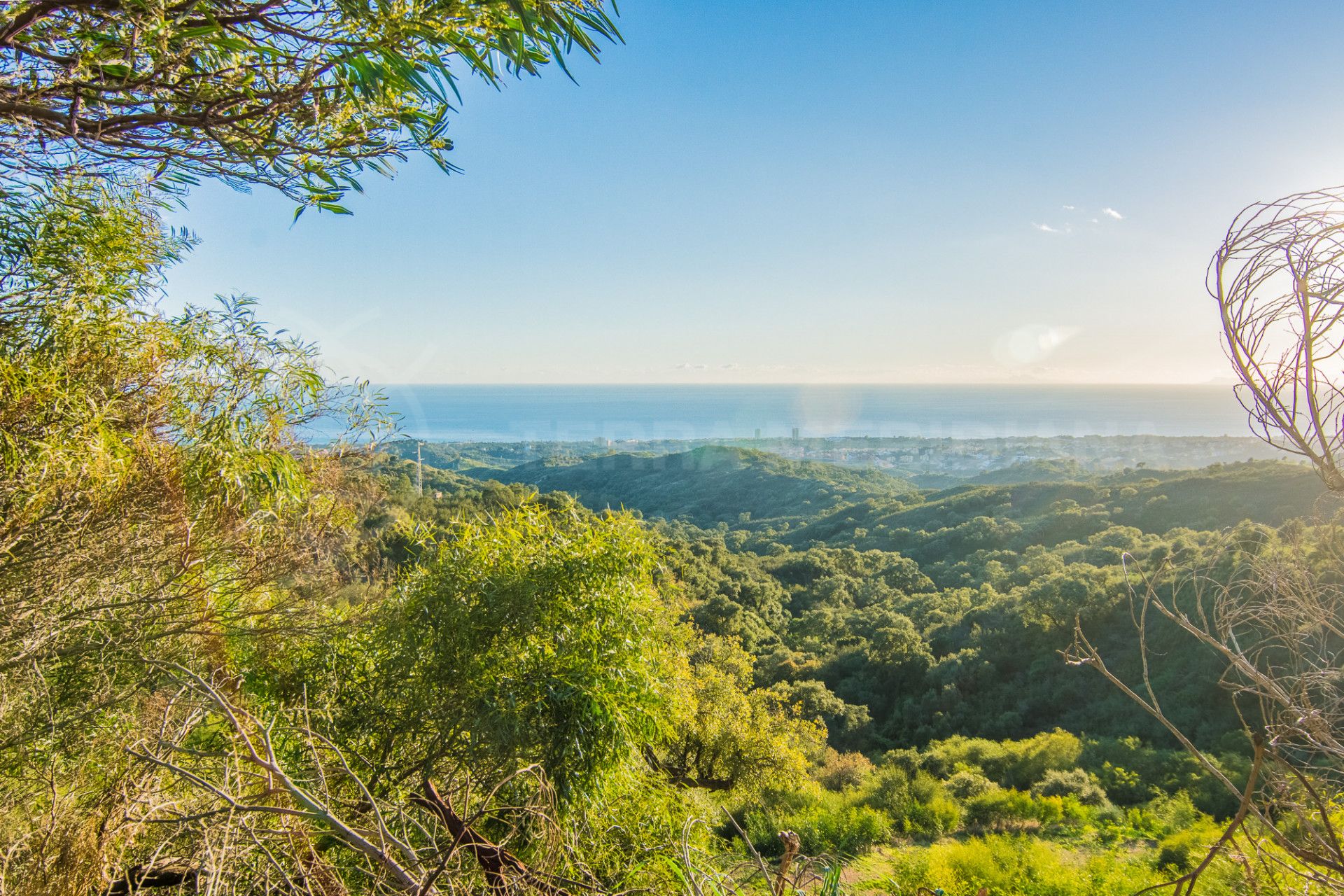 If you cross the motorway at Elviria, just east of Marbella, and follow a charming new country road up gentle slopes you'll come to the residential community of La Mairena. Founded in the 1980s, it has matured into a well-established area that offers space, nature and fantastic views. The amenities include a tennis club, two private schools, a golf course, some eateries and shopping service.
Life at La Mairena comes with wonderful views over pine-clad hills that rise towards mountain ranges in the distance, and valleys that glide down to the coastal plain, beaches and shoreline of the eastern part of Marbella. In the far distance, the snow-capped peaks of the Sierra Nevada are visible. It's the perfect blend of exclusive Marbella suburb and country living.
The ambience is distinctly elegant but also rustic and laid-back, in an area that features attractive apartment and townhouse complexes ensconced within lush greenery, private villas in both modern and more rustic styles, as well as some country estates surrounded by large grounds – with abundant space, nature, privacy and of course views at the meeting point of Marbella chic and open countryside.
More about La Mairena, Marbella East
Latest articles about La Mairena
More about La Mairena, Marbella East