Marbella East - Mini Guides
Lifestyle guide to Marbella East
The area generally known as Marbella East is defined as extending from the eastern side of Marbella town to where its municipal boundaries meet those of Mijas at Cabopino, about 15 kilometres away.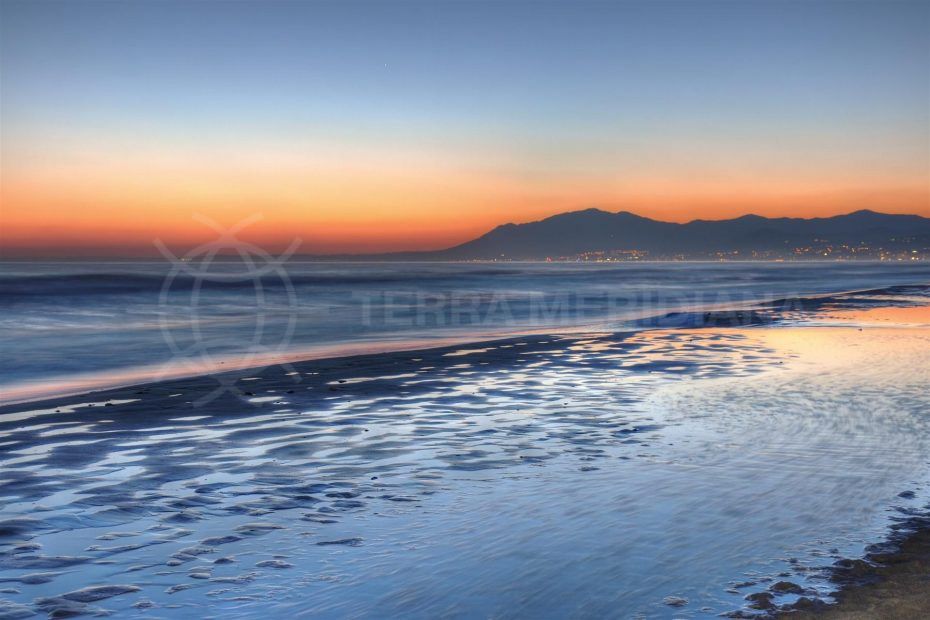 This area encompasses notable residential areas such as Río Real, Los Monteros, Bahía de Marbella, Santa Clara, El Rosario, Elviria, Las Chapas, and Cabopino. Within it, you will find a wide variety of property types, resorts, shopping, dining, sports and leisure facilities, not forgetting also schools, medical centres and professional services.
Sport
Marbella East is home to many of the first-class courses that have earned the Costa del Sol the nickname 'Costa del Golf'. Moving from west to east, they include the following:
The clubhouses are in many cases impressive and stylish centres of local life and social activity, featuring excellent restaurants, terrace cafes, academies, pro shops, rental facilities, function rooms and in some cases even beauty salons and tennis courts, swimming pools or gyms. In addition, there are first-class racquet clubs with great tennis and paddle tennis facilities in the area, including:
In addition, there are many other sports available in the area, including lawn bowling at Santa María and squash at the Alanda Club apart hotel in Santa Clara and popular gyms in Elviria and near Calahonda. In addition to hiking, cycling, jogging and beach sports, Marbella East is also home to the Puerto Deportivo de Cabo Pino, a charming little marina with good yachting and water sports facilities – while Kitesurf Marbella is located close to Río Real and Marbella Jet ski at the mouth of the Arroyo Sequillo.
In addition, Marbella East is also the epicentre of rugby in Marbella, as the Trocadero Marbella Rugby Club is based in Bahía de Marbella, where it forms a sporting and social hub that is very popular with families.
Beaches
Not only does Marbella East boast a long stretch of prime shoreline, it is actually home to the best sandy beaches in the region, complete with lofty dunes and safe, shallow waters.
El Pinillo Beach

– over a kilometre in length, El Pinillo is a lovely beach on the east side of Marbella complete with dunes and views back across to Marbella

Río Real Beach

– connects El Pinillo over almost 500 metres with the exclusive Los Monteros Beach

Los Monteros Beach

– at almost two kilometres long on the main stretches of sandy beach in the area. It is home to the elegant La Cabana beach club and is lined by luxury frontline beach villas in Los Monteros

El Alicate Beach

– almost as long, this sandy expanse backed by dunes stretches along to Pinomar Beach

Real de Zaragoza Beach

– a long and wide beach that is popular with locals and visitors, and extends to the Hotel Don Carlos

La Vibora Beach

– narrow and shorter, but very pretty

Las Chapas Beach

– the seaside part of the charming Las Chapas residential area, where medium-sized villas reach close up to the beach

Las Cañas Beach

– the eastward extension of Las Chapas Beach is marked by sandy dunes and umbrella pines

Artola Beach

– part of this designated protected Dunas de Artola nature reserve of pine groves and dunes complete with walking trails is a naturist beach that borders the Cabopino Marina
Beach clubs
Always home to leading beach clubs such as La Cabane and Nikki Beach, Marbella East is fast becoming a centre of fantastic venues:
Trocadero Arena

Palm Beach, Río Real

La Cabane Beach Club, Hotel Los Monteros

Bono Beach Marbella

Siroko beach

Sylt Marbella

Chringuito Rancho Cubano

Beach Club Estrella Del Mar

Nikki Beach, Hotel Don Carlos

Sinbad Beach Restaurant & Cocktail
Hotels
The area to the east of Marbella is home to some of its most renowned resort hotels, as well as popular family hotels and campings:
Río Real Golf Hotel

Hotel Los Monteros Spa & Golf Resort

Diverhotel Marbella

Marbella Playa

Hotel Roc Marbella Park

Alanda Club Marbella

Don Carlos Leisure Resort & Spa

Marriott's Marbella Beach Resort

Heritage Resorts Club Playa Real

Hotel Vime La Reserva de Marbella

El Oceano Beach Hotel and Restauant

Camping La Buganvilla

Camping Cabopino
For the kids
Elviria is home to the Aventura Amazonia, an adventure park set in pine forest just 500 metres from the beach. It's great for kids and adults alike, with six circuits, 83 challenges in the trees and 20 ziplines that allow you to indulge the Indiana Jones in you. In the summer the beach off Marbella East is also home to a floating obstacle course that makes the most of safe, shallow waters.
Dining & Shopping
You will find lots of dining options in Marbella East, ranging from Spanish, Mediterranean and Italian cuisine to Asian, British and other traditions. The main clusters of restaurants and shops are to be found in and around the El Rosario commercial centre, the Elviria commercial centre, Las Chapas and the Cabopino Marina. All along the beaches, meanwhile, there is a treasure trove of fish and seafood restaurants to suit all tastes and budgets.
Schools
Colegio Alborán

The English International College
Services
Besides a good choice of private clinics and dentists, Marbella East is also home to the main hospital in the area, the Costa del Sol Hospital, which offers first-class medical and surgical care.
In addition, the area also offers professional services, a wide range of supermarkets, interior designers, architects and landscapers, meaning that while it is only between five and fifteen minutes removed from Marbella town, less than half an hour from Fuengirola and around 40 minutes from Málaga International Airport, the beautiful eastern part of Marbella offers everything you need right on your doorstep.
Properties
There is a first-class choice of properties, from frontline golf villas in Santa Clara, frontline golf apartments in Río Real and frontline beach villas in Los Monteros to beach bungalows in Las Chapas, family villas in El Rosario, modern apartments in Elviria and penthouses overlooking Cabopino Marina. The properties range in size, orientation, architectural style and price, but most offer beautiful sea and mountain views in peaceful, residential surroundings close to beaches and all amenities.