Los Monteros welcomes a luxury Four Seasons Resort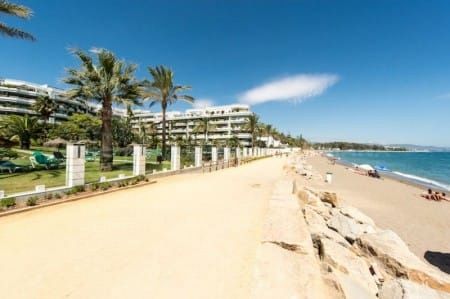 To experts of luxury resort hotel accommodation, it comes as little surprise that the exclusive 400,000 square metre resort belonging to the luxury Four Seasons chain is now coming to Marbella. Marbella is after all a leading luxury tourism destination!
The creation of this 600-million-euro resort is the chain's second project in Spain, following the creation of a 22-room hotel in Madrid,which got underway last year. However, Marbella's version is way more ambitious, both in terms of location and volume.
Belonging to the owners of Villa Padierna, the resort straddles both sides of the A-7 in Los Monteros, to the east of Marbella, and will both include inland and seafront locations in what is one of the most desirable areas of Marbella.
Four Seasons will give its name to the entire development,which comprises of both a top-class 200-room hotel, as well as private residences and villas. The intention is that the resort will act as a magnet for exclusive, internationally-renowned restaurants that will come to Spain specifically to establish themselves here as well.
One of the most distinctive features of the project is a tunnel, which will pass underneath the main road and the motorway, enabling the inland hotel and the luxury dwellings to enjoy uninterrupted sea views.
The Four Seasons Resort is expected to attract a steady flow of up-market, year-round holidaymakers and second home owners to come to the region,boosting Marbella's already booming luxury tourism figures.
As far as laying the first stone, the Secretary General of the World Tourism Organisation (WTO) Zurab Pololikashvili attended a momentous ceremony on Friday 5 October 2018, accompanied by other dignitaries, including Susana Díaz, President of the Junta de Andalucía, Javier Fernández Regional Tourism Minister, Mayor of Marbella Ángeles Muñoz and President of the Diputación Provincial Authority, Elías Bendodo amongst others.
By Adam Neale | Property News | October 9th, 2018