Playground of the conspicuously wealthy and the obvious wannabe, the world-famous marina development of Puerto Banús is home to some of the Costa del Sol's most chic boutiques, liveliest nightlife, and top-dollar restaurants.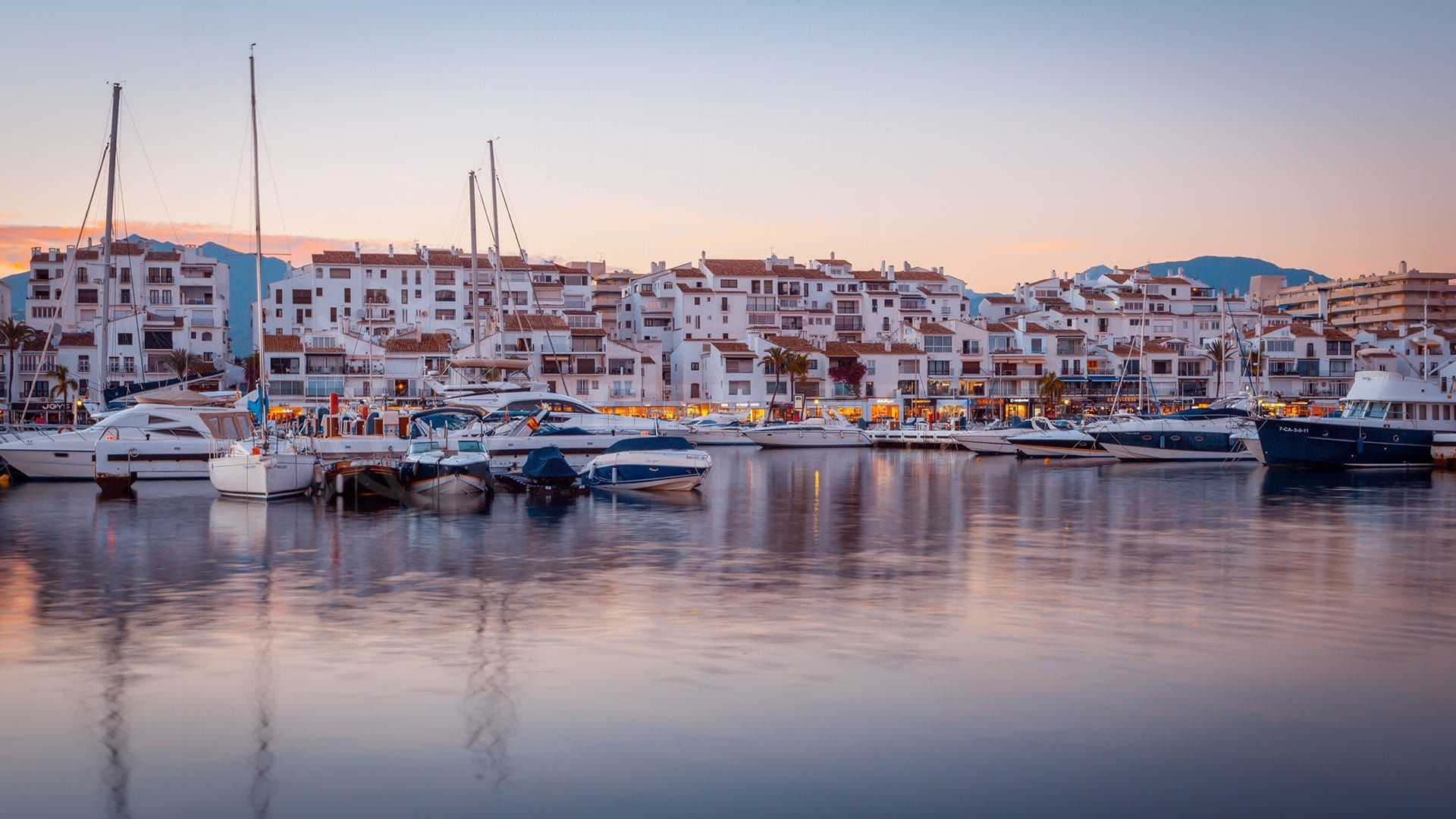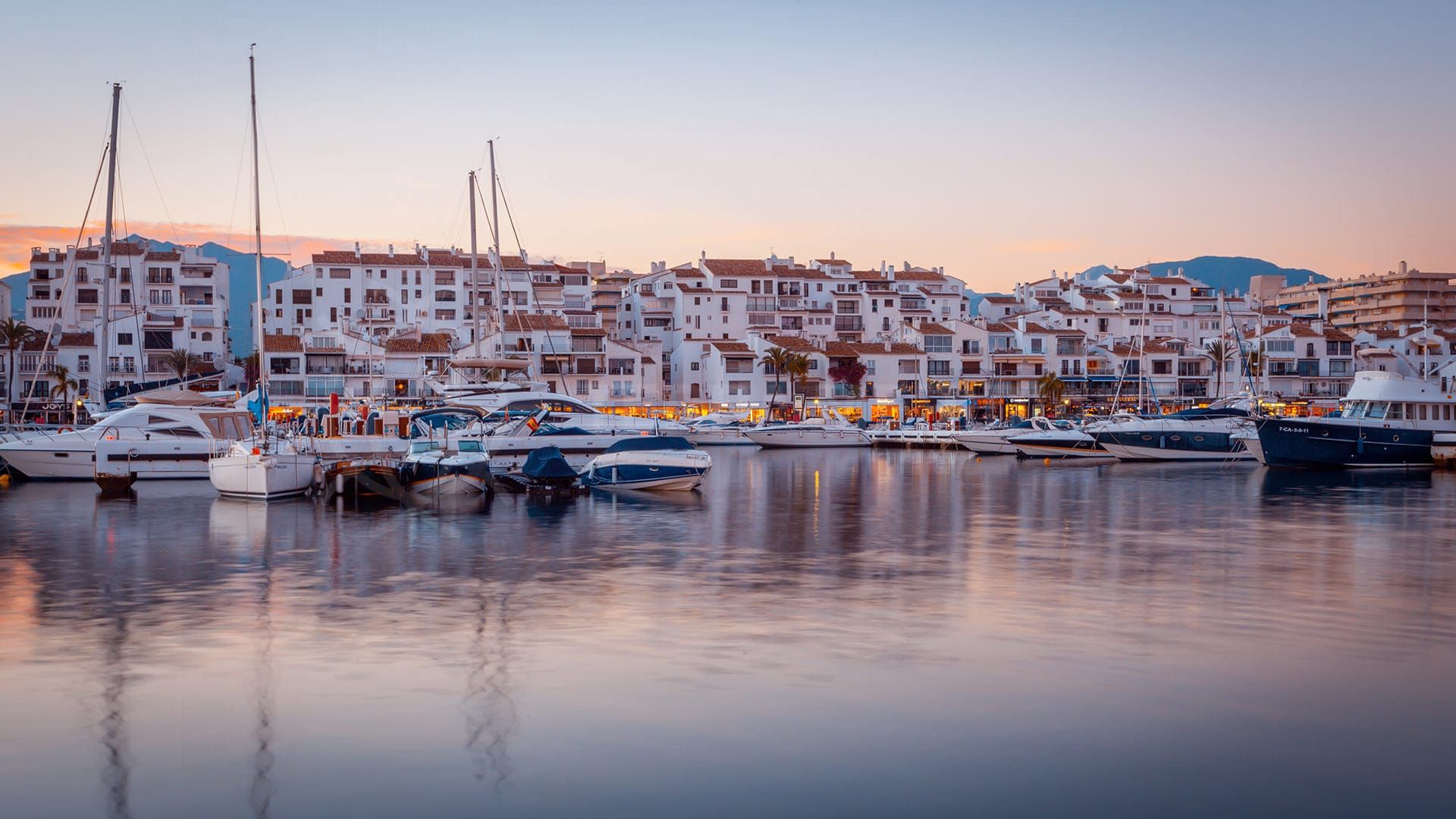 Since its grand opening in 1970, Puerto Banús has been synonymous with the high life on the Costa del Sol. Everyone who was anyone at the time, from Spain's former King Juan Carlos and Queen Sofia to the Aga Khan and Princess Grace of Monaco, and from Hugh Hefner to Roman Polanski, was in attendance to feast on caviar, drink champagne and listen to the youthful pop sensation, Julio Iglesias.
Designed by Russian architect Noldi Schreck and developed by Spanish contractor José Banús, after whom it was named, the look of Puerto Banús may have been inspired by Mediterranean coastal villages, but its feel is much more global melting pot. Conceived as a luxurious marina where the well-heeled could sail up in their yachts and shop 'til they dropped, it remains the flagship development that put Marbella on the map worldwide.
Just six kilometres along the coast from the centre of Marbella and about sixty kilometres southwest of the provincial capital city of Malaga and its international airport, Málaga-Costa del Sol, Puerto Banús lies on the beach side of the N340/A7 highway. It is located directly to the south of Nueva Andalucía, better known as Andalusia's Golf Valley, which was also developed by José Banús in the late 1960s and 1970s.
Protected by the coastal mountain range that is crowned by Marbella's iconic La Concha peak, Puerto Banús is bordered by the Río Verde to the northeast, the Mediterranean Sea to the south, and the Avenida José Banús to the southwest. Sharing the same enviable microclimate as Marbella, it enjoys well over 300 days of sunshine a year and average year-round temperatures of between 18-20ºC.
areas in Marbella - puerto banus
More about Marbella - puerto banus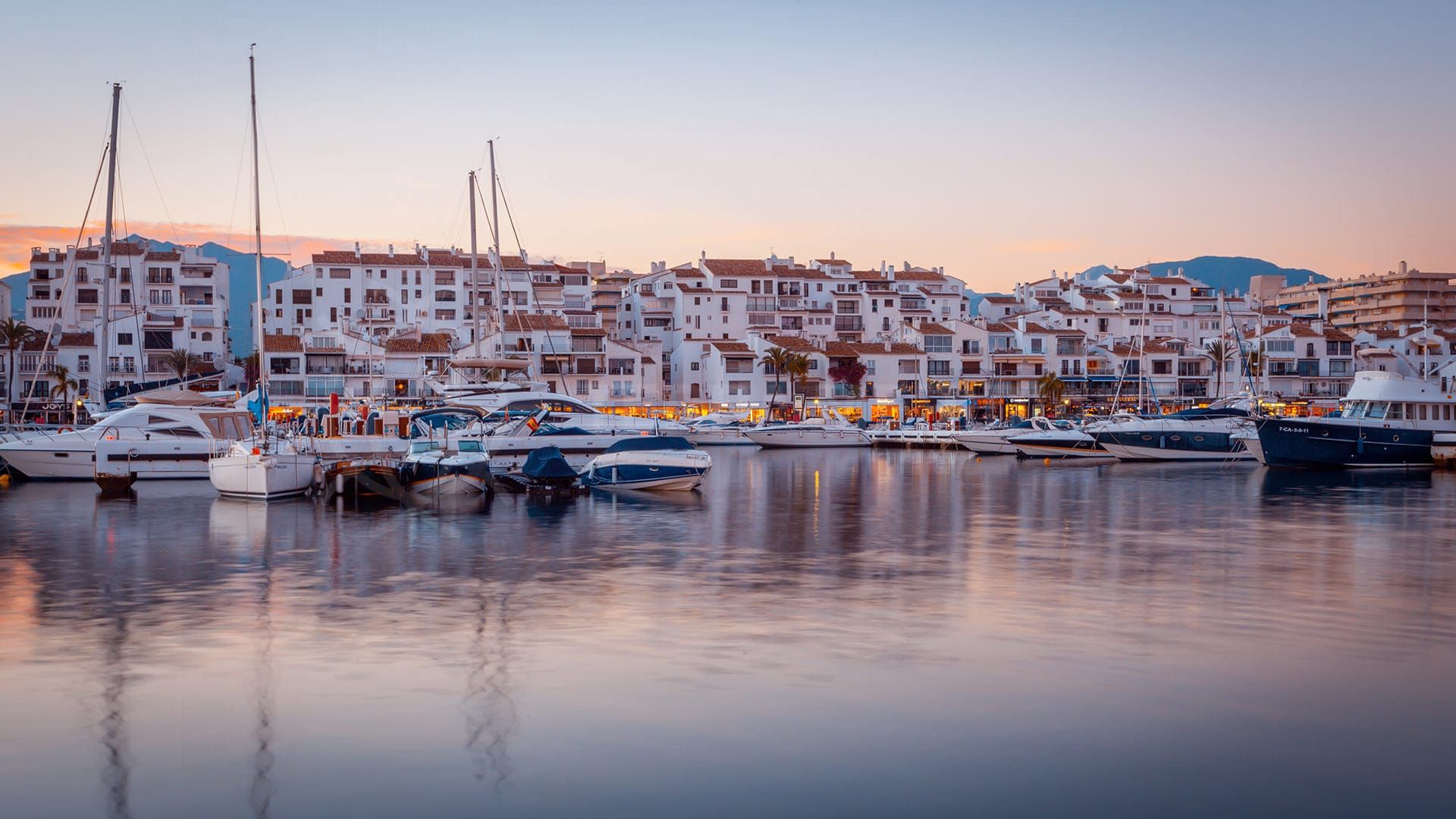 Latest articles about Puerto Banús