The scramble for Sotogrande
Sotogrande, the high-end housing development in the Strait of Gibraltar that is built around championship golf courses and a Mediterranean marina, is up for sale. A number of international buyers have shown an interest, among them a subsidairy of AXA, France's biggest insurance company.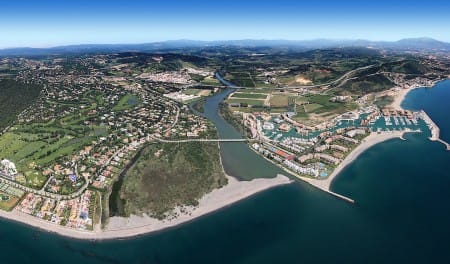 Currently 98%-owned by Spanish hotel chain NH Hoteles, Sotogrande is worth a rumoured €200 million. NH is selling off its assets to restructure debt and focus on its core business, its 400-strong hotel network. Potential buyers for Sotogrande include US companies Oaktree Capital Group LLC and Cerberus Capital Management LP.
The best-known potential bidder is AXA Real Estate, the property division of the French insurance giant. According to reports in the Spanish press, AXA is seeking advice from property consultants CB Richard Ellis on the possible acquisition of Sotogrande. AXA is no stranger to Spanish real estate, having invested €172 million in government buildings in Catalonia last year.
NH recently highlighted the "hidden value" of Sotogrande, which is located in the municipality of San Roque, Cadiz. The development is built on an area of 420 hectares, including 630,000 square metres of buildable land. In a memo to the CNMV, Spain's stock-market regulator, the company said it had received "no binding offers" for Sotogrande, so far.
Sotogrande was created in the 1960s by American businessman Joseph McMicking, who was impressed by the area's climate, terrain, and views. Later, golf, polo, and other leisure activities were developed and a unique social community began to emerge, transforming Sotogrande into a global benchmark of luxury living.
The sale of Sotogrande is expected to be finalized before the end of 2015.
By Eloise Horsfield | Property News | June 3rd, 2014