Sotogrande Alto, Sotogrande Costa: what's the difference?
If you've recently become acquainted with Sotogrande then you might have heard references to the alto (high) and costa (coastal) areas. But just what exactly is the difference?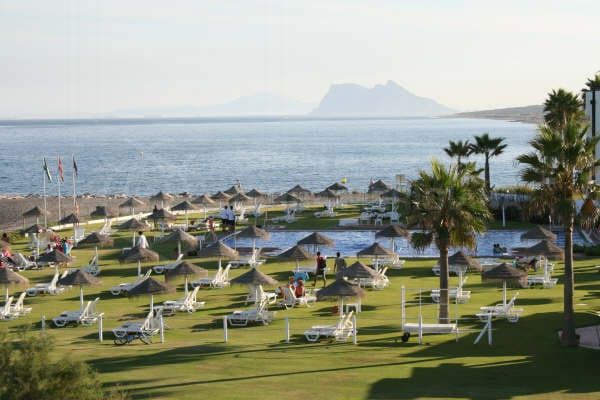 'Coastal' Sotogrande (Sotogrande Costa)
In terms of geographical location, the distinction is straightforward: the two areas are neatly separated by the N340 national road, which in Sotogrande runs more or less parallel to the coast. The area that extends between the road and the coast is popularly known as 'coastal' Sotogrande, and it stretches out along both sides of the Guadiaro river mouth.
Sotogrande Alto
The area above the N340 is the 'high' area, featuring rolling hills and wooded areas. There are residences and key amenities in both areas, so residents routinely cross the divide.
Residential areas – your guide to Sotogrande
In terms of properties, Sotogrande's oldest private villas are in Sotogrande Costa, south of the Guadiaro. Many luxury apartment and townhouse complexes are on the other side of the river on, or close to, the marina. These residences offer the advantage of being near the sea and therefore are the logical choice for many families with children.
Sotogrande Alto also boasts a neighbourhood of older stately villas with mature gardens but also great plots, newer villas, townhouses and apartments are available here too. The majority of Sotogrande Alto properties feature beautiful views as a result of the natural elevation of the area. The local topography is also why Sotogrande's four outstanding golf courses are situated here and why this is the choice of many aficionados.
As for amenities, the International School, the stables and riding school, Hotel N.H. Almenara and the golf courses of Valderrama, Almenara and La Reserva One and Two are all located in Sotogrande Alto. Complementing the country club environment of this area is the beachside residential area surrounding the Real Club de Golf de Sotogrande in the coastal area, whose social hub is the marina, with its nautical club, restaurants, cafés and shops – and of course the beach.
In reality, Sotogrande is the sum of its two very attractive parts, for it is the combination of the two that gives this wonderfully elegant, panoramic destination its unique character and appeal.
Originally published in November 2009, updated by Adam Neale in August 2018
Latest articles about Sotogrande