Healthcare in Sotogrande
As elsewhere on the Costa del Sol, healthcare services in Sotogrande are well-established and provide a very high level of medical care that ranges from clinics and pharmacies to dentists and highly qualified and specialised doctors. Below is a summary of the medical services available in Sotogrande and immediate surroundings.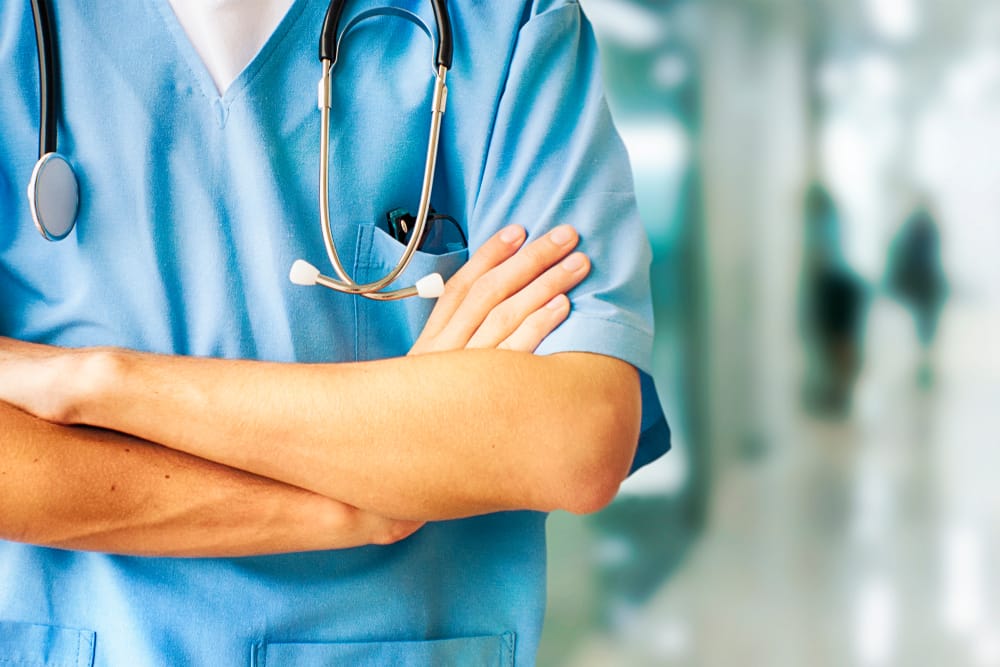 Sotogrande provides an excellent range of medical facilities both in the private and public sector. One of the many advantages of living in the Sotogrande area is that in addition to the provision for general medical care, there are also a number of specialist services within the immediate area or within a short driving distance. 
Emergency Services
If you need the emergency services, dial 112. This number is recognised throughout Europe and there are operators available to speak to you in the main European languages. On the Costa del Sol, additional emergency numbers are Police 091, Ambulance 061 and Fire 080. Keep these numbers where they can be easily found in the home and stored on your phone. Remember that even if you have no credit on a prepaid mobile phone, you can always dial an emergency number for free. 
Using an EHC card
An EHC (European Health Care) card is necessary to receive healthcare in Spain if you are just visiting.  You need to obtain the card in your country of origin, provided it is within the EU, and it can be used at state-funded health centres and hospitals. 
Please note that private doctors will not accept the EHC card and you will need to either make a direct payment or use your private health insurance to cover these bills. 
State funded health centres
If your resident status permits access to the state run medical centres, or centros de salud, which are often referred to locally as the ambulatorio, you will find details about how to make an appointment with the doctors and nurses at the Sotogrande health centre via the Junta de Andalucia website. 
You can use these centres for medical emergencies, and most of them have a 24-hour urgencias department. You'll need to bring your passport along and either a Spanish or European health card that entitles you to treatment in Spain. Some staff may speak English, but it is wise to take a Spanish speaker with you if possible. Overseas residents can receive free state healthcare provided that they are paying social security in the Spanish system.
Costa del Sol Hospital
The Costa del Sol Hospital, just east of Marbella town, also provides emergency care. It is the coast's major general hospital and has an excellent reputation, particularly for emergency medicine. In addition, you will be able to ask for a translator if needed. There may be occasions when Sotogrande residents need to use this facility. 
Autovia A-7, km 187, 29603, Marbella
(+34) 951 976 669
Hospital la Linea de la Concepcion
This is the closest state hospital to Sotogrande. It provides an emergency service as well as specialist tests and treatments.
Av. Menéndez Pelayo, 103,
11300 La Línea de la Concepción
(+34) 956 02 65 00
Sotogrande Medical Centres
Quore Clinic
This private clinic opened in 1999 and is located in Sotogrande's exclusive marina. It is staffed by fully trained British general practitioners and provides 12 medical and surgical specialists. The clinic also uses the latest technology in MRI and CT scan facilities on site to ensure patients receive prompt diagnosis and treatment. It has direct settlement agreements with most international insurance companies. 
Avda. de la Marina, s/n, Edificio D, Portal 21, 1ºB
Ribera del Merlin, 11310 Marina de Sotogrande
(+34) 630 471 330, 902 10 18 18
www.quoreclinic.com 
Humanline
Humanline Sotogrande is a day care hospital providing services ranging from general to specialised medicine, particularly orthopaedic surgery and traumatology. The medical centre is located in Sotogrande's Centro Comercial Sotomarket and is easily accessible, plus there is ample parking and cafeterias nearby. The clinic also has a radiology centre that is only 50 metres from the main building, ensuring that patients do have to go far for scans or X-rays. Humanline accepts insurance policies from around the world.
Centro Comercial Sotomarket, Ctra. N.340, Vía de servicio salida 130
(+34) 956 796 769,  956 785 333
 www.humanline.es/centros-humanline/hl-sotogrande-hospital-de-dia/

Helicopters Sanitarios 
Since it was established in 1988, Helicopteros Sanitarios has become the leading Home Doctor and Emergency Service on the Costa del Sol. Over 200 professionals, equipped with the latest technology and most advanced equipment, ensure your health and well-being in the comfort of your home 24- hours per day, 365 days per year, whether it is a minor ailment or a serious emergency. 
Helicopters Sanitarios (Sabinillas),
S.A, Centro Comercial Los Hidalgos, Local 13
San Luis de Sabinillas, 29692 Manilva, Málaga
(+34) 951 276 767
www.helicopterossanitarios.com
Sotogrande Hospitals
The private hospitals closest to Sotogrande are situated in Los Barrios and Estepona. 
Hospital Quiron  
Quiron is part of a national network of hospitals and clinics. It works with the majority of insurance companies and also provides more English-speaking staff than some of the other clinics. There is a 24-hour emergency department and specialist facilities for cardiology, radiology and an intensive care unit.
Avda. de los Empresarios, s/n
11379 Palmones, Los Barrios Cádiz
(+34) 956 798 300, Urgencias: 956 798 310. 
www.quiron.es
Hospital Hospiten Estepona 
Hospiten Estepona is part of an international network. It provides diagnosis and treatment for a full range of medical specialities as well as general medicine and paediatric care. The hospital is equipped with the latest technological innovations in the medical and management fields, and is staffed by a team of recognised professionals providing top-level healthcare services.
Partido de Velerin, Ctra Nacional 340, Km 162
(+34) 952 76 06 00,
www.hospiten.es 
Sotogrande Pharmacies
Spanish pharmacists are highly trained and often able to help find a treatment for a minor condition, so that you can avoid a visit to the doctor. Also, many medicines are available in Spain that may require a prescription in your home country, and if you go to your nearest pharmacy you will find a rota of the dispensaries that are open for 12 and 24 hours in your area. It's very handy to know exactly where to go when you have a minor emergency in the middle of the night.
Pharmacy in Sotogrande
Address: Galerias Paniagua, Plaza Blanca, s/n, 11310 San Roque, Cádiz
Telephone: 956 79 49 61
Pharmacy in Pueblo Nuevo
Address: Calle Sierra Bermeja, 11311 Guadiaro, Cádiz
Telephone: 956 79 40 52
Pharmacy in Guadiaro
Address: Calle Carretera, 13 Barriada De Guadiaro, 11311 Guadiaro, Cádiz
Telephone: 956 61 41 05
Pharmacy in Torreguadiaro
Address: Av. Mar del Sur, s/n, Edificio Vista Laguna I, 11312 Torreguadiaro, Cádiz
Telephone: 956 61 00 00
Pharmacy in San Enrique
Address: Plaza de la Fuente, 11312 San Enrique de Guadiaro, Cádiz
Telephone: 956 61 51 28
Pharmacy in Secadero
Address: Calle Jimena, 18, 29692 El Secadero, Málaga
Telephone: 952 85 40 82
Originally published in April 2009, updated by Adam Neale in October 2020
Latest articles about Sotogrande