Sotogrande Beaches
As anyone will tell you, moving to Southern Spain opens the door to a wonderful lifestyle and, for most people, much of it involves la vida playa. In the summer there is no better place to relax, unwind, meet up with your friends and family, and enjoy a glass of wine at the local chiringuito beach bar. And when winter comes, there's nothing more enjoyable than a good, brisk walk by the sea. Sotogrande not only offers access to its own beach but it is only a short drive to some of the finest stretches of sand on the Costa del Sol.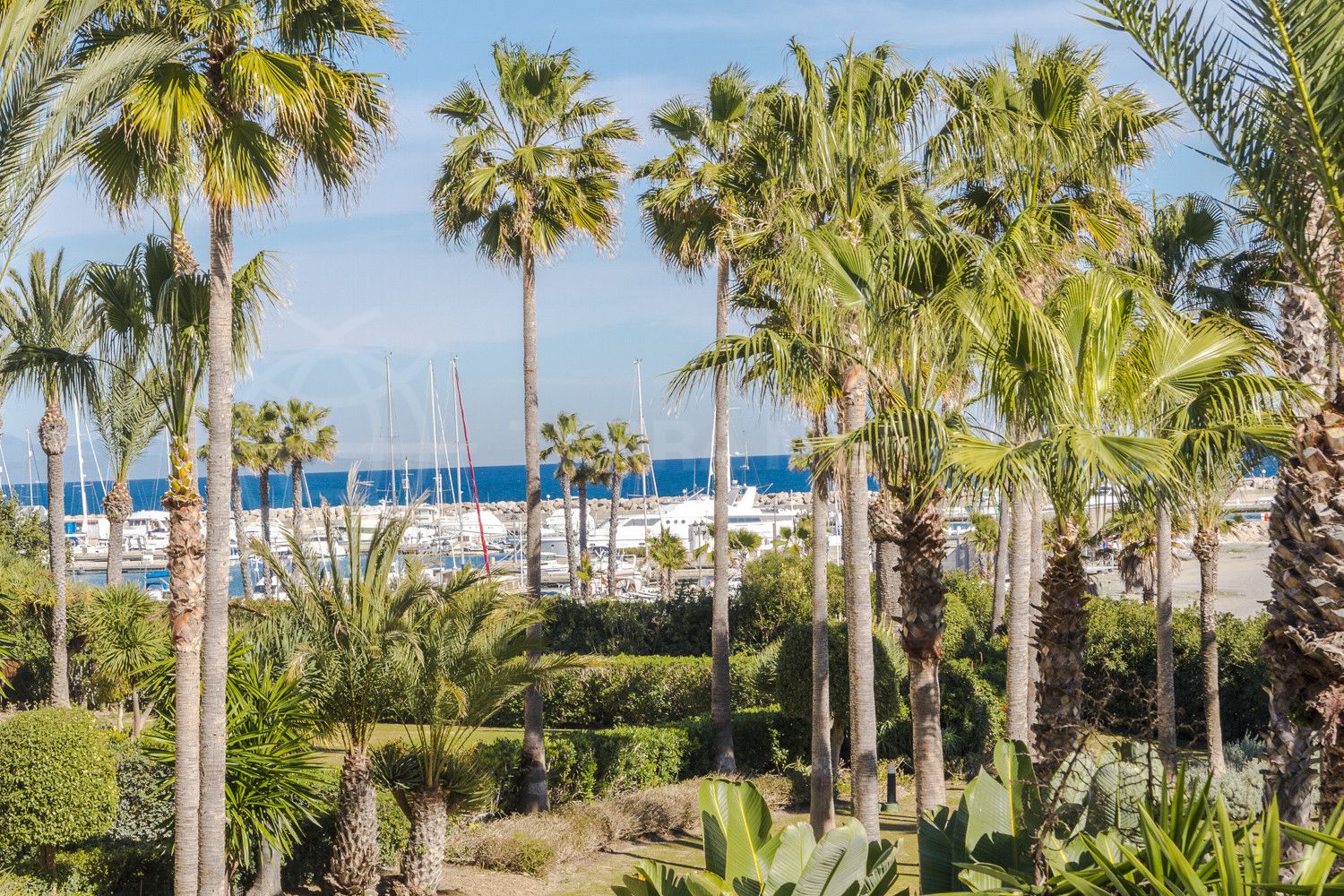 Playa El Cabrero
To the east of Sotogrande, just before you cross into the province of Málaga, you will find Playa El Cabrero, also known as Cala Taraje. Only 900 metres long, the crescent-shaped beach is surrounded by dunes with flora and fauna, and you can walk these all the way to neighbouring Torreguadiaro. Although its sand is somewhat darker than the other beaches in the region, this stretch of coastline is perfect for planting the sun umbrella and forgetting the world for a while. Enveloped as it is by the dunes, you are not bothered by the wind at all and it is well facilitated, with two chiringuitos (open in summer), showers and toilets. Playa El Cabrero's claim to fame is that it was used as a location in the movie Deuce Bigalow: European Gigolo.
Playa Torreguadiaro
Situated only a few kilometres from Sotogrande, many locals opt for Playa Torreguadiaro, which serves the nearby town of the same name. It is usually less busy than Sotogrande's beach and also features a number of cafés and bars that wind along the beachfront. Originally an old fisherman's haunt, you can still spot them working on the sands bordering the bathing zones. At more than 1,300 metres long, this is the largest urban beach in the Sotogrande area, and runs between the town of Torreguadiaro and the eastern urbanisations of Sotogrande. It is well provided for with all kinds of facilities, from beach bars and seafood restaurants, sunbed hire and lifeguards to showers, toilets and reduced-mobility access.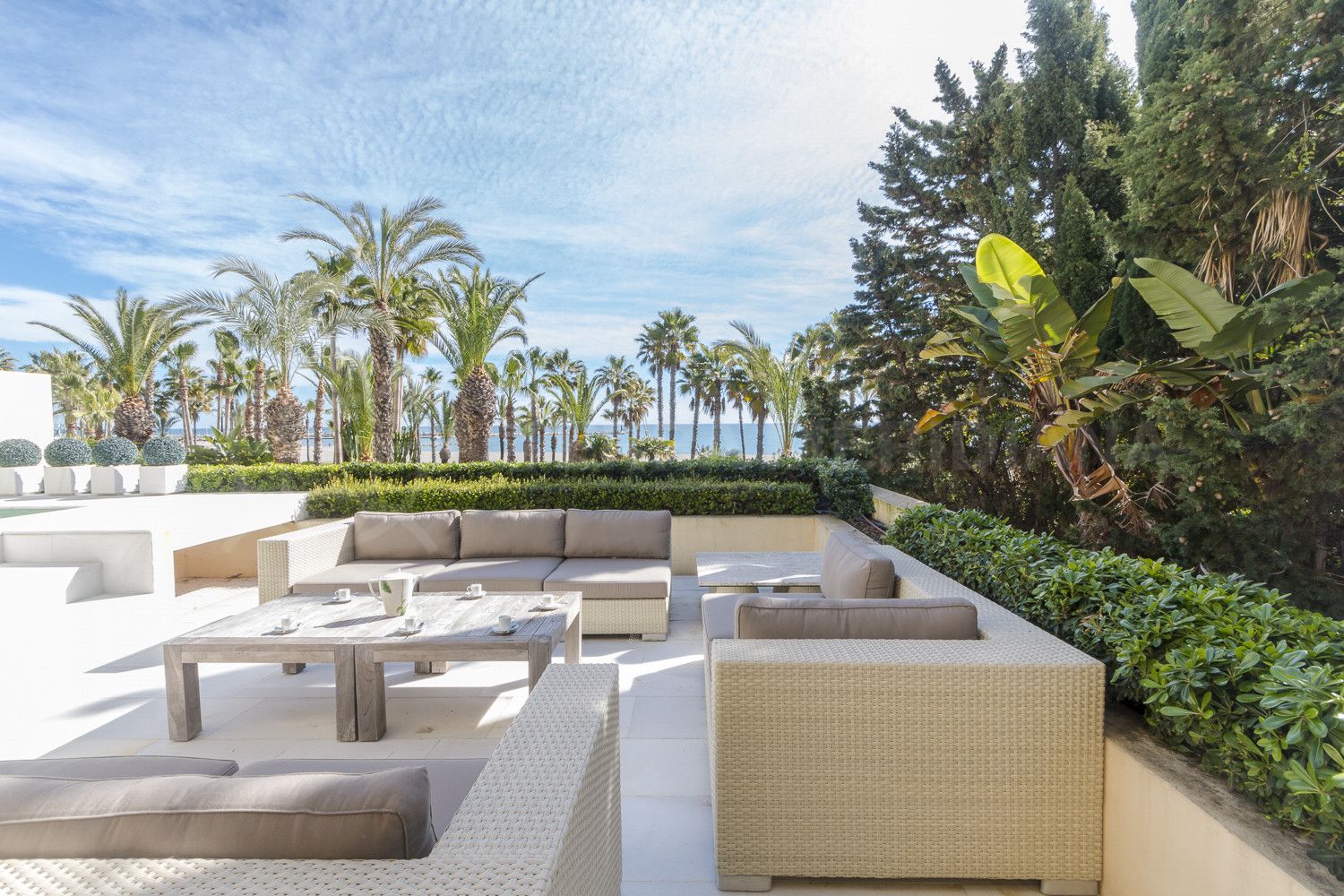 Playa Sotogrande
Playa Sotogrande is approximately two kilometres long and situated to the west of the Guadiaro river estuary. As it is the main beach for Sotogrande residents, parking can be difficult on summer weekends when it is busy, and the only facilities in this pristine stretch of shoreline are lifeguard huts and toilets, yet the nearby Sotogrande beach clubs contain everything that you could possibly need for a day out and it is possible to obtain day membership to these exclusive but laid-back venues.
These include:
Chambao A hip beach club with live DJs, massages and bead-fringed hammocks
Trocadero Sotogrande's longest established beach club, where Mediterranean indulgence meets the Saharan Kasbah
Gigi Beach A recent addition to Sotogrande's beach clubs, Gigi's offers sun worshippers an easy-going charm
El Octogono Part of the tennis club of the same name, El Octogono is a hive of sport and activity
Playa Guadalquitón
To the west of Sotogrande, Playa Guadalquitón, which features more than two kilometres of sand, is also one of the widest beaches in the area, with 70 metres separating the start of the beach from the sea, which means that it seldom feels crowded.
Playa Torrecarbonera
However, if it's peace and quiet that you're looking for you should head another couple of kilometres south and enjoy a few hours at Playa Torrecarbonera. Like the other beaches in the area it is impeccably maintained and, while being only a kilometre long, is about 50 metres wide. It is somewhat off the beaten track and lacks facilities such as showers and toilets, but few places are more peaceful and unspoiled.
Campamento and Guadarranque
Further afield, the beaches of Campamento and Guadarranque are nestled in the bay that also contains La Linea de la Concepción and Algeciras. Campamento tends to be especially popular with families in the late afternoon and evening and, like Guadarranque only a few kilometres to the west, includes a jetty built to facilitate the departure of ships that work in the busy Campo de Gibraltar area. Both beaches enjoy a good bus service, while Campamento's range of facilities are the best in the area. Perhaps these lack the elegance of some of the Costa del Sol's other beaches but there is always something interesting to see.
Whether you prefer the luxury lifestyle on offer at the Sotogrande Beach Club or prefer an ambience that is a little quieter and more low-key, this area has something for everyone.
Latest articles about Sotogrande