Wonderful Estepona
Estepona has got pretty much everything you could ask for from a Costa del Sol town. A charming old town, an enormous yellow sand beach and a night life to rival that of its neighbours.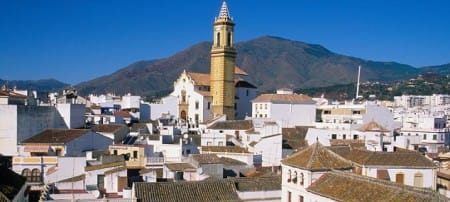 Estepona's old town is full of nooks and crannies waiting to be explored, including the remains of a 10th century castle built by the Moors. Thanks to its cobbled streets and cute taverns, this part of Estepona is like a classic Andalucian white village – but right by the sea. Indeed, many say that Estepona is the only Costa del Sol town that has really kept its Spanish charm despite the growth of tourism.
Estepona is fantastic for shopping, with a covered market on weekday mornings, a town market on Wednesdays selling fruit and vegetables and a tourist market in the marina on a Sunday morning. There is also a flea market in the bullring on a Sunday. The town has a number of specialised boutiques including a health food shop and at least two good charity shops. Art exhibitions are often held at the Casa de la Cultura.
If you're looking for more upmarket shopping, Laguna Village, a shopping centre 2km along the coast towards Marbella, is worth a trip. This gorgeous complex, where you can sip cocktails on the beach and enjoy a peaceful coffee or dinner, recently won the prize for best commercial development in Spain in the International Property Awards.
Cuisine is varied in Estepona, with Mexican, vegetarian, seafood and traditional Spanish all served. If you have a vehicle and are able to leave the main centre, there are Indian, Chinese, Japanese and fish and chip shops a few minutes away.
The port area, about 15 minutes from the centre on foot, is an animated spot full of cafes, restaurants and ice cream bars. At night, the area comes alive with locals – follow them from spot to spot as they try out each bar's happy hour. There are also a number of nightclubs worth a visit.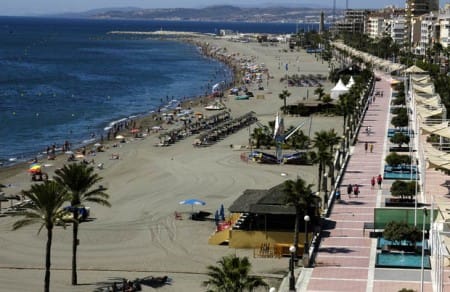 In summer, Estepona beach is one of the most popular on the Costa del Sol thanks to the fact it is wide, sandy and clean. It's also a fantastic place to enjoy the winter sunshine. The promenade is a pleasant place to walk, jog or rollerblade at any time of the year, with the space often used for fairs.
Cleanliness is certainly something that Estepona Town Hall takes seriously, which you'll begin to notice as soon as you take a stroll around its spotless streets. Indeed, the town has just begun a cleaning programme to remove 18,000 pieces of chewing gum from its pavements which will make it look even lovelier.
There is plenty to do in Estepona, but when you decide you've exhausted all the options it is extremely well-connected, with buses to Malaga airport, La Linea, Marbella, Algeciras, Torremolinos, Cadiz, Cordoba, Granada and Madrid.
By Eloise Horsfield | Property News | November 4th, 2013
Related Posts
Latest Villas and Apartments for sale in Estepona