Terra Meridiana registered record property sales in 2021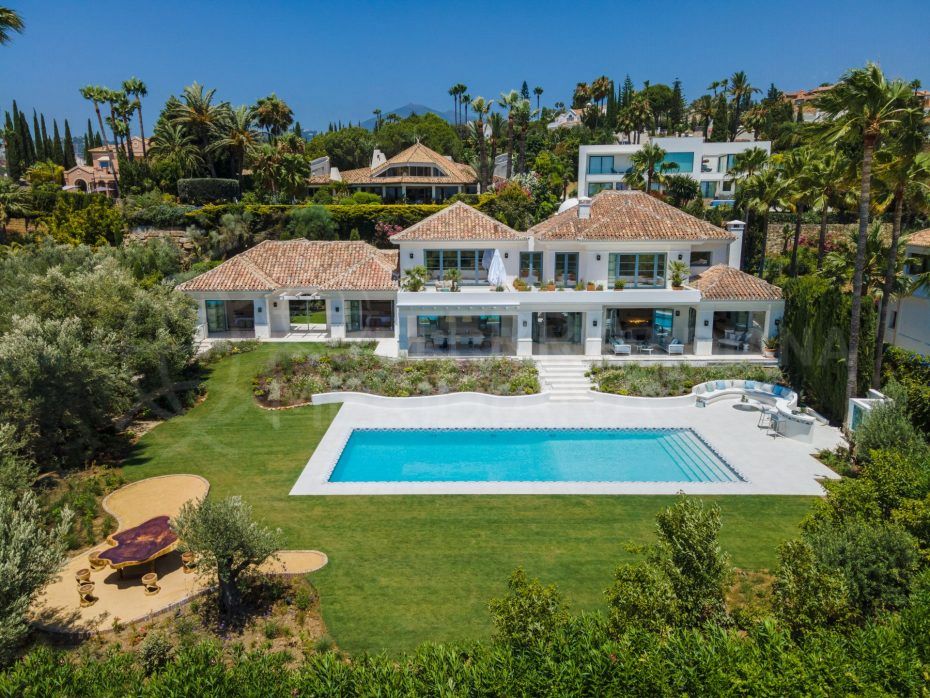 Last year, we negotiated real-estate deals on the Costa del Sol at a rate of more than one property a week, with a total market value of almost €100 million
2021 was a bumper year for the Costa del Sol property market and, at Terra Meridiana, we're particularly pleased with our results from last year. They're not only testament to high levels of demand in the marketplace but, more importantly, to our clients' continued trust in us as their estate agency of choice. From day one, we consciously chose to stay small, because we believe it's the only way to give our clients truly personal service. Our goal has always been to offer the kind of high-quality service we would hope to receive.
Deeper analysis of our sales figures over the past 12 months, compared to what we achieved the year before, reveal some major trends and significant shifts in the local real-estate marketplace. For example, the average sale price for properties in 2020 was 652,000€. However, the mean value of properties we sold in 2021 was more than 150% higher, reaching an average of 1,675,000€.
Preferred property types and locations are changing
The types of property and the locations that were the most popular in the last 12 months also reflect a sea change in the profiles and interests of Terra Meridiana's buyers and investors. In 2020, more than 60% of our sales were townhouses, many in need of renovation work. And almost 80% of all properties sold that year were located in Estepona, particularly in the Old Town.
In 2021, the share of townhouses sold represented just 28% of Terra Meridiana's sales, while the number of villas and plots rose to account for nearly a third of our total sales. Estepona continued to be the preferred location for more than two-thirds of our clients, but we saw a huge jump in sales in Benahavís, home to some of the most expensive residential real estate on the Costa del Sol, as well as in Marbella and Sotogrande.
In 2021, the cheapest property we sold was a plot of land in the historic centre of Estepona, which went for just 65,000€. At the other end of the scale, however, we closed on a number of deals to sell high-end properties worth in excess of five million euros, in ultra-exclusive locations such as La Zagaleta, Sierra Blanca, Nueva Andalucia and Cascada de Camojan, for a combined value of nearly €55 million.
Property development projects account for a growing share
Most of our big sales last year were the result of years of hard work. We not only found plots of building land and existing projects to suit the requirements of our investment clients, but we've been fortunate enough to be involved in the development, design, marketing and sale of some truly spectacular properties.
Helping clients with this kind of project is one of the most exciting and rewarding aspects of our business and we're delighted to have been able to assist buyers and investors with their development plans from start to finish. Last year, we also managed to secure more prime land for new building projects on behalf of existing and new clients.
Throughout 2021, we've also been working with a client on the development of two new luxury hotels located in the Old Town of Estepona, the first of which will open its doors to clients in 2022. And, as part of our continued commitment to Estepona, where we've lived and worked for the last 20 years, Terra Meridiana acquired two sites in the town's historic centre which we'll be developing into new projects of our own this year.
How Terra Meridiana can help your property dreams  
Over the last 12 months, we've seen a huge uptick in interest from high-net-worth individuals and investors. Wealthy people the world over are looking for safe places in which to invest their money and make the most of their lives. More and more affluent clients are interested in buying a plot and developing their own project. We have a great track record helping people to create the home of their dreams.
By Adam Neale | Property News | February 21st, 2022