Estepona Restaurants
Estepona offers food lovers a fantastic selection of places to eat at any time of the day, from fine dining restaurants featuring international cuisine to more informal tapas bars that serve up traditional dishes. The streets of the historic centre and the marina are great areas to sample the town's gastronomic delights.

El Pescador
Located on the Paseo Marítimo, El Pescador offers a selection of high-quality fresh fish and rice dishes, as well as more creative suggestions, such as tuna tartar. Two indoor dining rooms and a very large terrace,  conveniently close to the playground on the beach for families.
Avenida España 1
29680 Estepona
Tel: 952804393
https://www.elpescadorestepona.com/
La Rada
An Estepona institution, La Rada is a fine dining restaurant serving freshly landed fish and quality meats, as well as a good value daily set-price lunch menu. Outside, there is a large covered terrace with views of the Mediterranean.
Edificio Neptuno
Avenida España s/n
29680 Estepona
Tel:952 79 10 36

Bar Simonito
Old-school, unpretentious tapas bar and restaurant, serving a selection of traditional dishes and fresh fish. Sit at the bar, order a beer, try a tapa of marinated peppers, and watch (and try) what comes out of the kitchen.
Avenida San Lorenzo 40
29680 Estepona
Tel: 952791455
Casa del Rey
Upmarket gastrobar, located just off the Plaza de Flores, Estepona's main square, in a beautifully restored old building, serving reasonably priced, creative tapas and a great selection of wines and cavas. Wine tasting events and courses are held regularly.
Calle Raphael 7
29680 Estepona
Tel: 951965414
Taberna de Miguel
Traditional tapas bar and restaurant located on one of Estepona's main pedestrian streets, offering a varied menu of meat, with especially good Iberian pork, fish, and other dishes; try the omelettes. Plenty of tables outside, both in the street and the new covered terrace.
Calle Caridad 30
29680 Estepona
Tel: 952792538
Restaurante Sur
Argentinian restaurant, serving a great choice of quality cuts of beef cooked over charcoal, empanadas, Moroccan dishes (the chef is from Morocco), and New World wines, with a charming, intimate dining room and tables outside on a popular square.
Plaza Ortiz 10
29680 Estepona
Tel: 952792876
www.facebook.com/SurRestaurante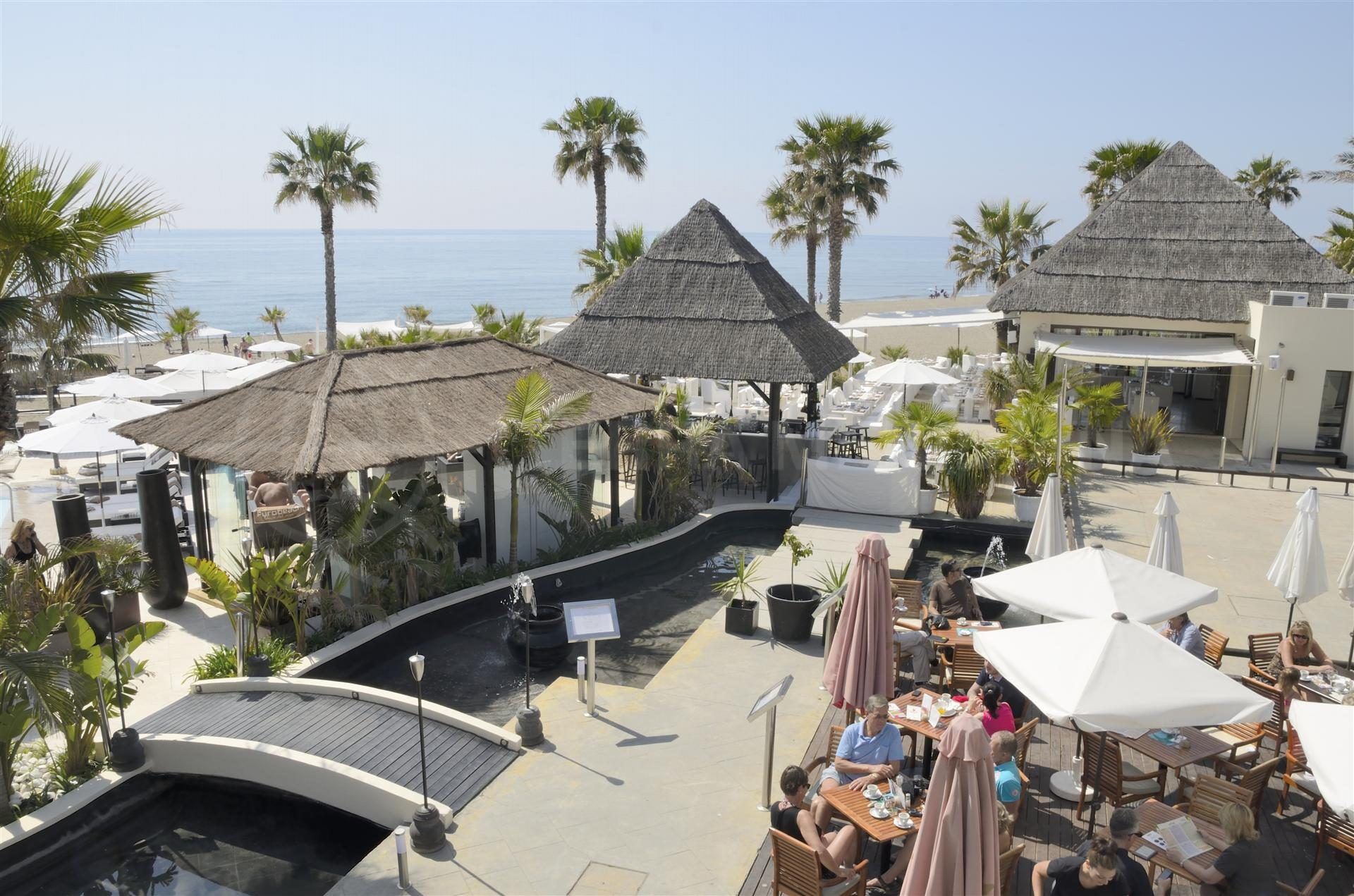 La Bulla Gastrobar
A constantly changing, fusion-inspired menu of tapas, featuring locally sourced and more exotic produce, as well as great cocktails. Sit outside in the square or indoors at one of the tall tables and watch the world go by.
Avenida España 38
29680 Estepona
Tel: 952806575
Tolone
A great place for breakfast or something sweet at any time of the day, Tolone has Illy coffee, freshly made smoothies, and a choice of homemade cakes and cookies, to enjoy at a table outside in the sun.
Plaza Ortiz 1
29680 Estepona
Tel: 951404721
www.facebook.com/tolonestepona
Bar El Caliente
The place to go for breakfast, especially after a night out: churros, montaditos (little savoury sandwiches), or just good old pan con tomate, all washed down with a hot coffee.
Calle Real 68
29680 Estepona
Tel: 952806869
Rincon Toscano
Popular Italian restaurant and pizzeria, serving what may very well be the best pizzas in Estepona. Tables outside on the street in the summer for al fresco dining.
Calle Real 22
29680 Estepona
Tel: 952795914
Chiringuito El Madero
Only open in the summer months, this traditional wooden bar and restaurant on the beach serves traditionally cooked sardines grilled over a charcoal fire, fresh fish and seafood, salads, as well as cocktails.
Avenida España 69
Playa de la Rada
29680 Estepona
Tel: 607712412
https://chiringuitoelmadero.com/
La Escollera
Traditional family restaurant, located within the port, serving a wide selection of fresh fish and seafood. Fight for elbow room at the bar with the locals or arrive early, especially on weekends, to get a table outdoors.
Calle Puerto Pesquero s/n
29680 Estepona
Tel: 952806354
Latest articles about Estepona