Estepona's beautiful Mediterranean Beaches
Estepona has 17 beaches stretching along its 21-kilometre coastline on the Mediterranean Sea. The most popular beach areas have public toilets, showers and changing rooms, offer disabled access, lifeguard services, first-aid stations, children's play areas, and facilities for watersports in the summer season.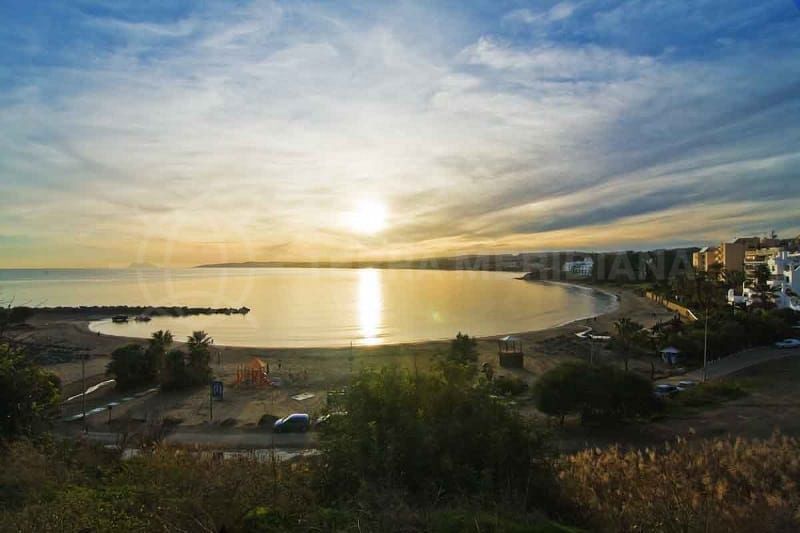 Playa de Atalaya
The town's easternmost beach, near to Punta de Baños, is popular with watersports fans.
Playa de Casasola
A wide sandy beach with clean waters for swimming and a pine forest for shady picnics behind.
Playa del Saladillo
Six kilometres of fine sandy beach and dunes, backed by pine forests, ideal for strolls by the sea.
Playa Guadalmansa/Bella
A rocky beach that is relatively quiet, even in the summer, and popular with fishermen and kitesurfers.
Playa El Velerín
One of the most peaceful beaches in Estepona, it is relatively undeveloped and easy to access.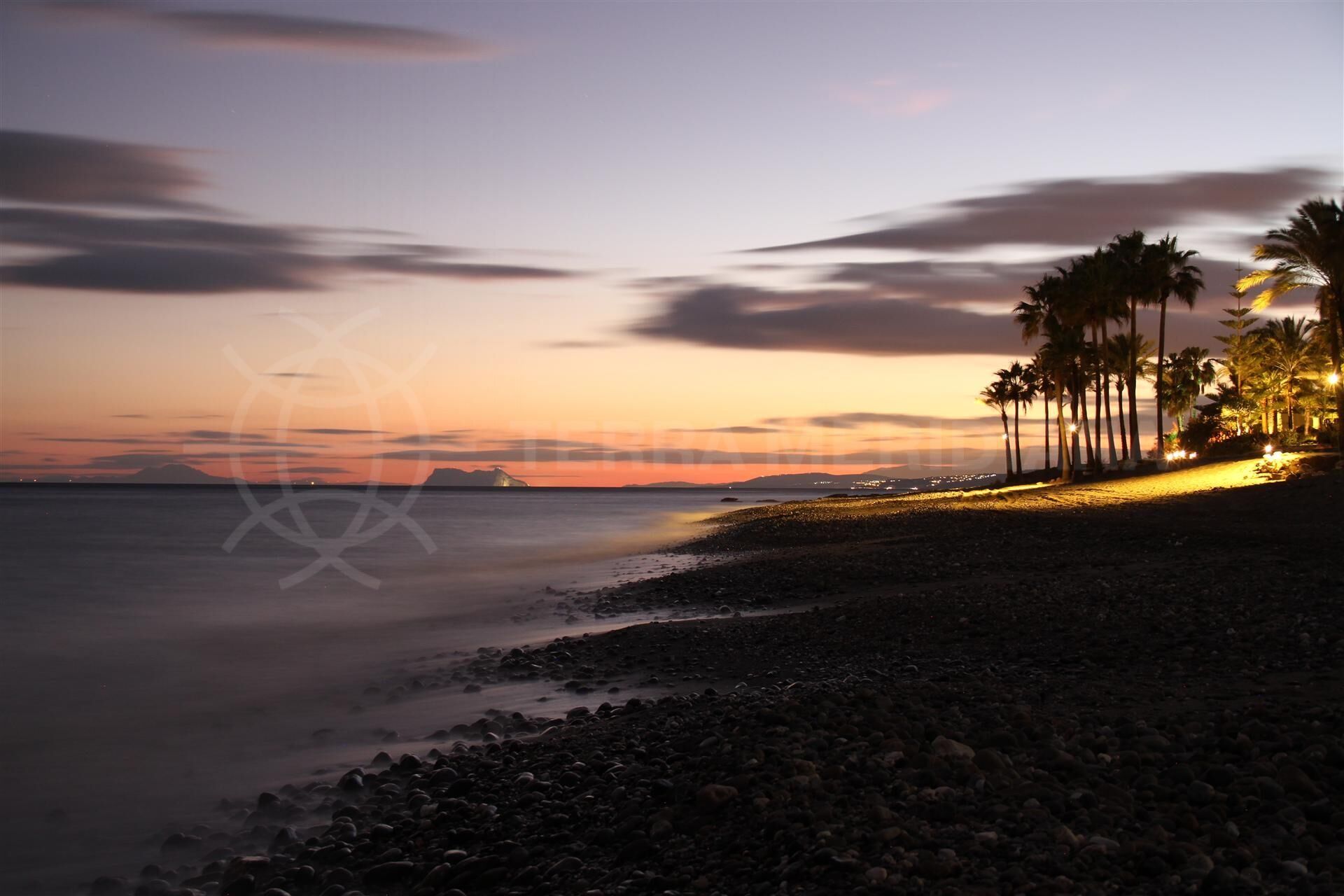 Playa del Castor
Another of the town's quieter beaches, this small, natural stretch is beautifully well preserved.
Playa del Padrón
A Blue Flag beach where the Padrón river meets the sea. Easy access from Laguna Village shopping centre.
Playa de Punta Pinillos/Punta de la Plata
A couple of narrow, rocky beaches than run for kilometres along the shore, with low-density housing behind.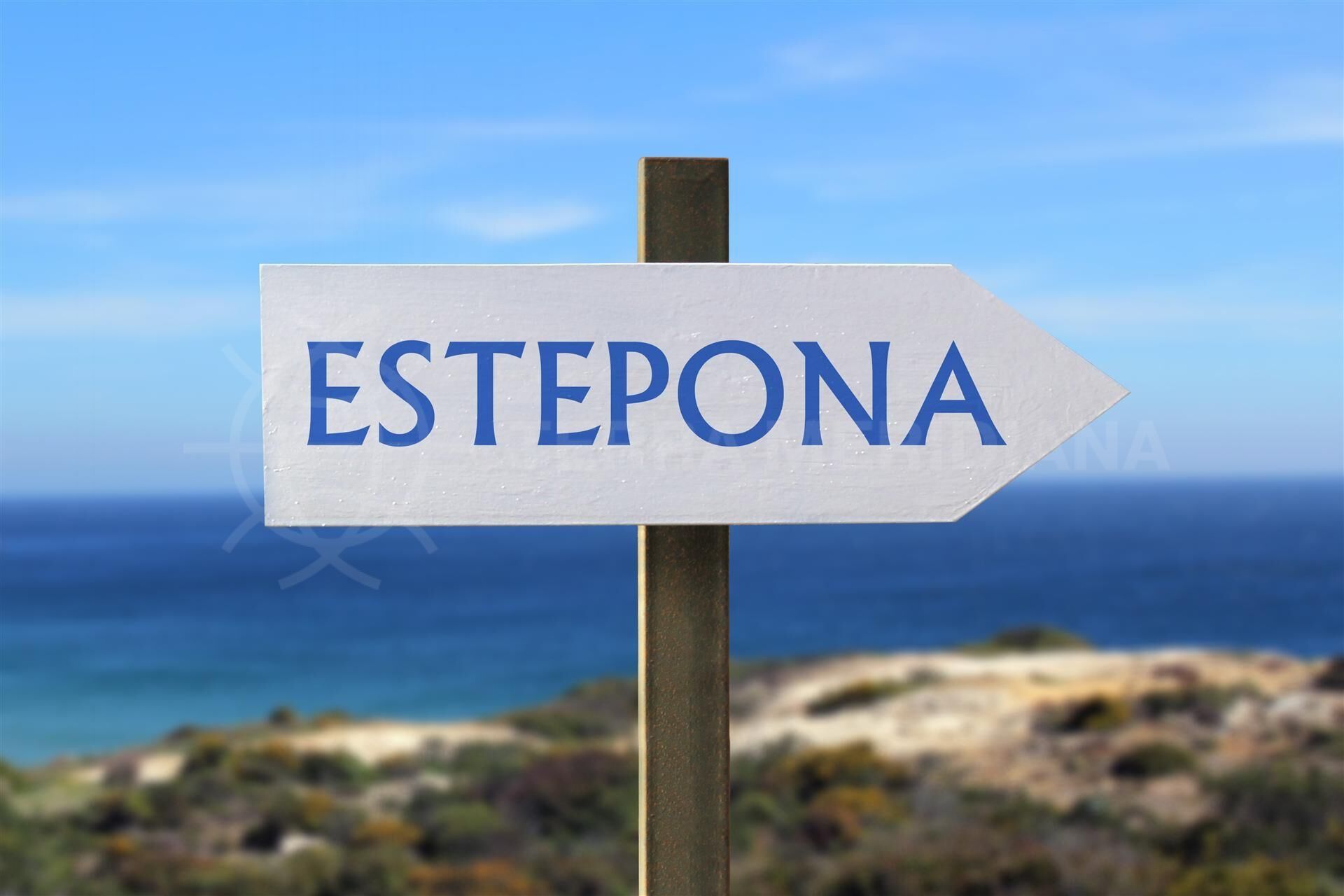 Playa de la Rada
Estepona's most popular beach stretches for more than 2.6 kilometres, from the Punta de los Mármoles in the east to the port in the west. Its fine sand and clean, protected waters are popular with families and it has a Blue Flag rating. Parking is available in the car park under the Paseo Marítimo, which runs behind the beach. In the summer, beach bars are placed directly on the sand, offering sun loungers, drinks, food, and concerts.
Playa del Cristo
A small, sandy Blue Flag-rated cove, to the west of Punta de la Doncella, it is popular with locals due to its warm waters, protected location, and proximity to car parks in the port, and can get very busy in the summer.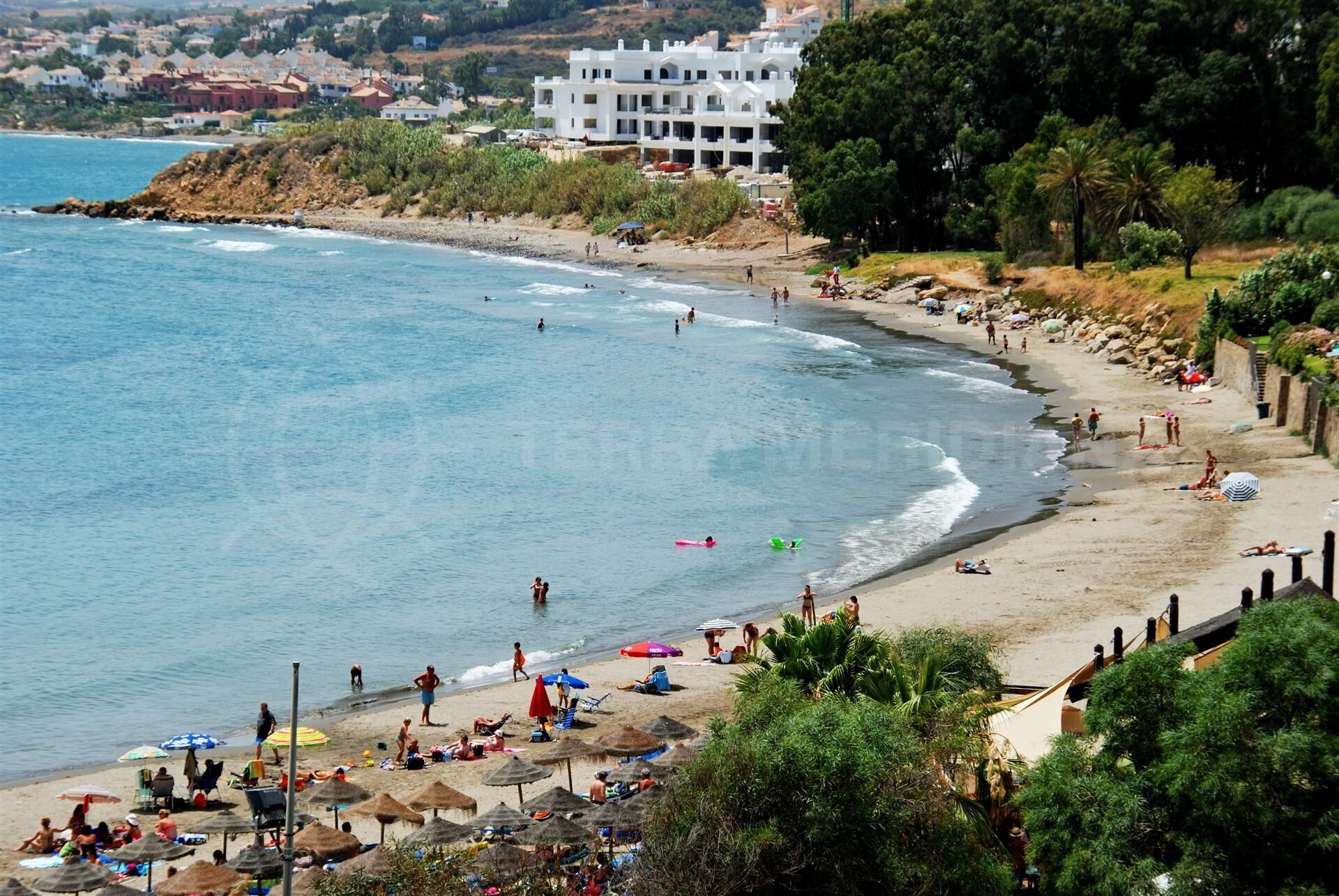 Playa de Guadalobón
A narrow, sandy beach, west of the port, that does not get overcrowded even at the height of the season.
Playa de Costa Natura
One of the first naturist beaches on the Costa del Sol, it is a small, private cove with a relaxed atmosphere.
Playa de Arroyo Vaquero
A wide stretch of sand, located just in front of the Vaquero stream, is bathed by rocky waters that are popular for snorkeling and scuba diving.
Playa de Bahía Dorada
With particularly blue waters, thanks to its rocky shoreline, it is used by locals year-round for fishing and diving.
Playa de la Galera
Estepona's westernmost beach, it is a quiet stretch that appeals to those who want to get away from it all.
Latest articles about Estepona