Estepona's Avenida de España pedestrianized!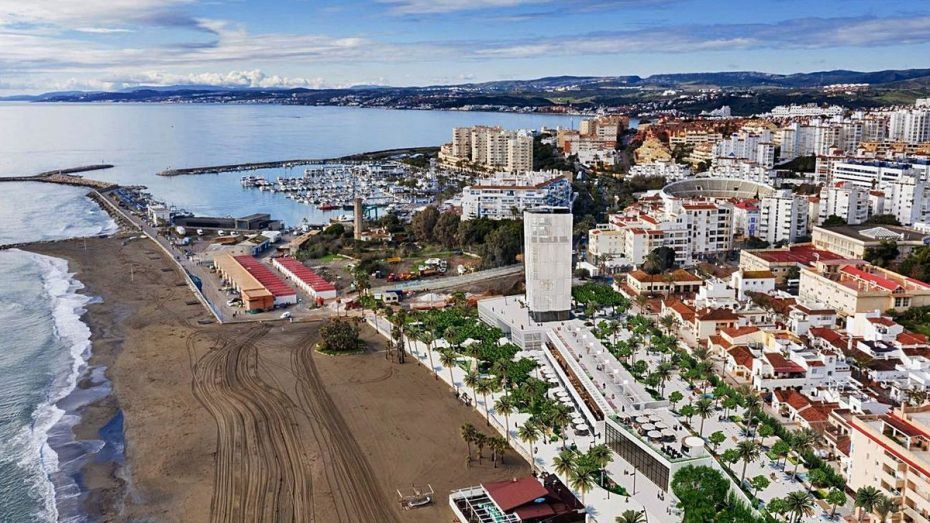 If you thought the beautification of Estepona was behind us you'd be wrong – it is an-going process still very much in action. The latest in a long list of improvements, embellishments and new infrastructure projects in Estepona involves more work on the coastal promenade and now the town's main Avenida de España boulevard is to be pedestrianized by September 2021!
The coastal pathway is currently being redeveloped to include a newly tiled surface, new planted areas with attractive lawns, flowerbeds and palm trees, as well as steps and sloping access to the beach that also takes into account people with disabilities. It is a beautiful new facility that runs all the way along the beachfront from the centre of town right through to the fishing harbour and marina – two key parts of the town that until now have been mostly accessible by car only.
This exciting new project will see a new pedestrian boardwalk develop that not only brings these two areas together but does so with the charm and appeal of a beachside park area, which also adds an important green space to this part of Estepona. It is no exaggeration to say that the new boardwalk, and the accompanying pedestrianizing of the Avenida de España coastal road, will alter and indeed greatly improve the appearance of the town's beachfront area.
Moving upmarket
To the mayor of Estepona, José María García Urbano, it is just another step in his ambitious public programme to beautify the urban fabric of Estepona and the quality of life the town offers its citizens, but for property owners in the area there is the added bonus of increasing property values as the new area beautifies and goes increasingly upmarket in its appeal. More than ever, the noise and congestion of traffic has been pushed further back from the beachfront area, giving it an ever-more resort-oriented feel while being within walking distance of the charming historic centre of Estepona.
The further expansion and improvement of public infrastructure, facilities and green zones goes hand in hand with the opening of new boutique hotels in Estepona, not to mention a broadening offer of quality restaurants, shops, services and of course villas and apartments for sale in Estepona centre and surrounding residential, resort and golf country club areas.
Contact us now for more details about all the exciting new things happening in Estepona.
By Adam Neale | Property News | August 25th, 2021