Estepona Schools
In addition to the public schools in the Estepona area, there is a growing choice of private schools, some part-publicly funded and others financed by fees, that offer bilingual tuition in Spanish and English from nursery or kindergarten up to high-school level.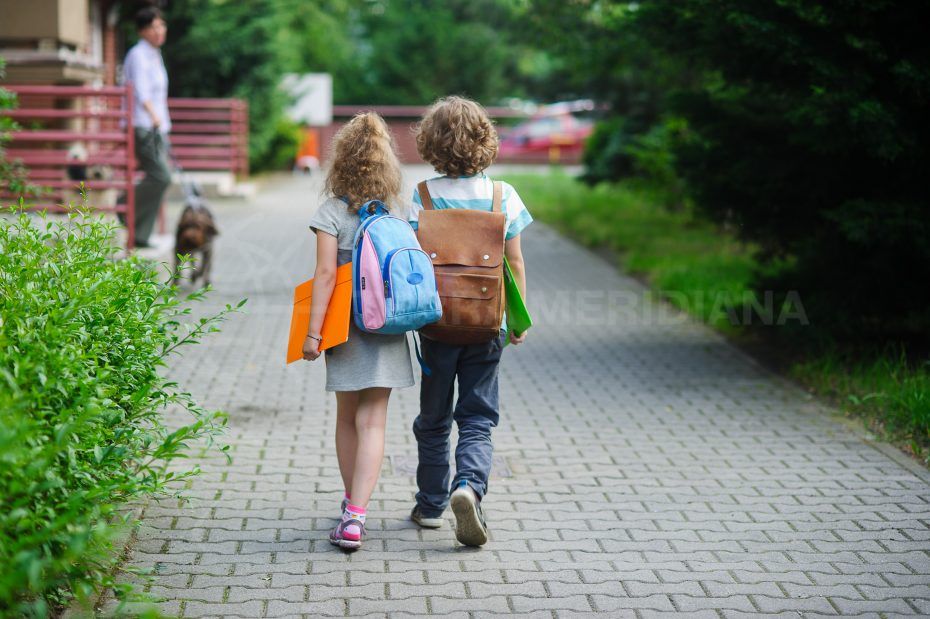 Escuela Infantil María Montés
Just north of the historic centre of Estepona, María Montés nursery school offers a bilingual environment for infants aged 0-3, helping them develop the cognitive, motor and social skills to prepare for primary school.
Calle Juan Blanco 14
29680 Estepona
Tel: 952 796 012
Seghers Garden Nursery School
Located close to the Estepona marina in the Seghers area, this purpose-built nursery school provides bilingual education for children up to the age of 6. Featuring its own vegetable garden and lovely outdoor play areas.
Avenida de los Frutales Nº9
29680 Estepona
Tel: 952 793 991
Atlas American School of Malaga
The first American curriculum school on the Costa del Sol offering education from ages 3 to 18 and preparing students for university entrance. ATLAS-ASM encourages excellence in academics, mastery of skills and knowledge and cultivates a sense of moral citizenship.
Calle Monda Nº2
Selwo Hills, 29680
Estepona
Tel: 952 938 155
Colegio San José
This bilingual school, providing instruction under the Spanish system for students aged 3-18, is located just west of the old town and enjoys an excellent educational reputation and outstanding sporting and extra-curricular facilities.
Av. Litoral, 22,
29680 Estepona
Tel: 952 800 148
The International School Estepona
Located in the El Paraíso area of Estepona, east of the town centre, The International School Estepona is a British school that teaches the UK curriculum. Welcoming children aged 2-12, the school uses Montessori methodology for the early years and foundation stage and key stages 1 & 2 for students aged 5-12.
Centro Commercial La Zarza
Calle Azahar
Urbanización El Paraiso
29688 Estepona
Tel: 952 884 789
Atalaya Colegio Bilingüe
The Atalaya Bilingual School is the latest addition to Estepona's educational offering and is situated east of the town on a purpose-built campus. Catering to students aged 3-18, encompassing pre-school, primary, secondary and pre-university levels in the Spanish system, it also has great sporting facilities.
Calle Pico Alcazaba 24-2
Urbanización El Marqués
29680 Estepona
Tel: 952 003 171
Mayfair  International Academy
This is an international school, primarily teaching in English and providing education for children aged 3 to 18, following the English National Curriculum. Based in Atalaya Park on the New Golden Mile, it is ideally located for Marbella and Estepona and set in beautiful gardens.  School buses run from both Las Chapas and Sotogrande Port, allowing families along the Costa del Sol to enjoy its facilities.
Avda. De Las Golondrinas
Atalaya Park, 29680 Estepona
www.mayfair.academy
Tel: 952 888 894
Queens British Grammar School
This brand new school, which only opened in September 2016, is located in the centre of Estepona, and its aim is to provide outstanding British-style education and a family atmosphere where the children have fun learning. Two teachers with over 50 years of combined teaching experience founded it. QBGS is a small academic centre that welcomes around 150 pupils and accepts children between the ages 5 – 16 of all nationalities. Its family-oriented philosophy extends to small classes of 20 pupils or less so that each child receives the individual attention they need.
C/ Gibraltar 3
29680 Estepona
Tel: 952 882 032
Latest articles about Estepona