Laguna Village 2.0 Rises Like A Phoenix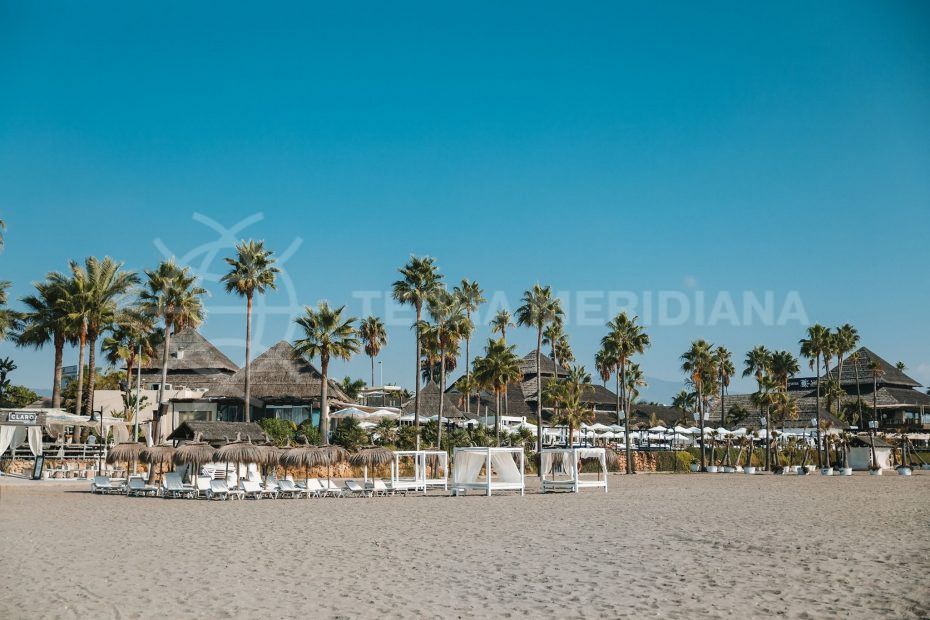 Laguna Village 2.0 rises from the ashes, two years after a devastating forest fire destroyed the popular Laguna Village shopping centre and tourist facility.
At a ceremony on July 15, representatives of the government of Andalusia and the mayor from Estepona, as well as local businessmen and developers behind the project, the first stone in the reconstruction was laid.
The reconstruction will not only provide around 1,000 direct and indirect jobs, with 250 construction jobs created for the restoration alone, it will also add to Estepona's status as a standard-bearer of quality tourism on the Costa del Sol.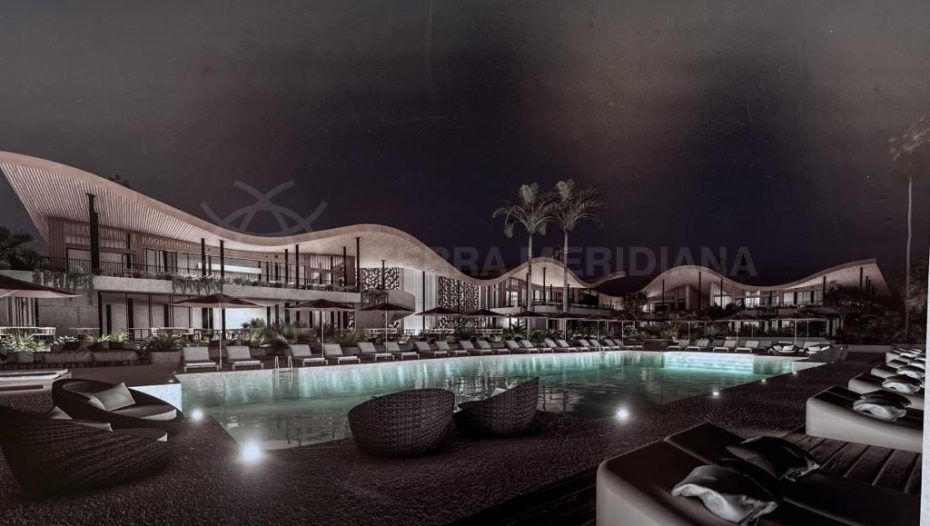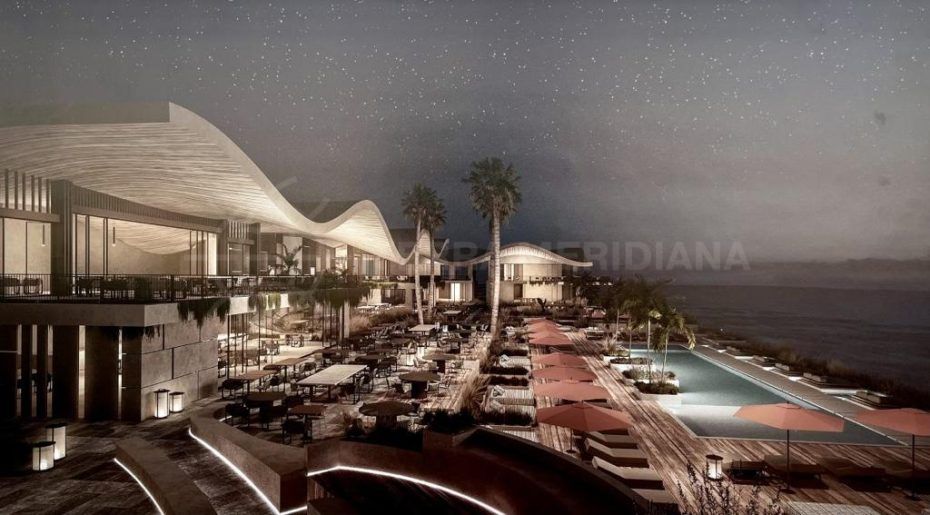 The tourism complex, scheduled to reopen for the tourist season in 2023, will be entirely new, with the exception of the pool, which firefighters managed to save during the blaze.
This "very innovative, very sustainable project will permit, not just the restoration of the economic activity of Laguna Village, it will also expand it by betting on quality tourism," said Elías Bendodo, the acting Minister of the Presidency, Public Administration and the Interior. The facility will be designed to blend into the natural surroundings, utilizing materials such as stone and wood, as well as a focus on respect for the environment and energy efficiency.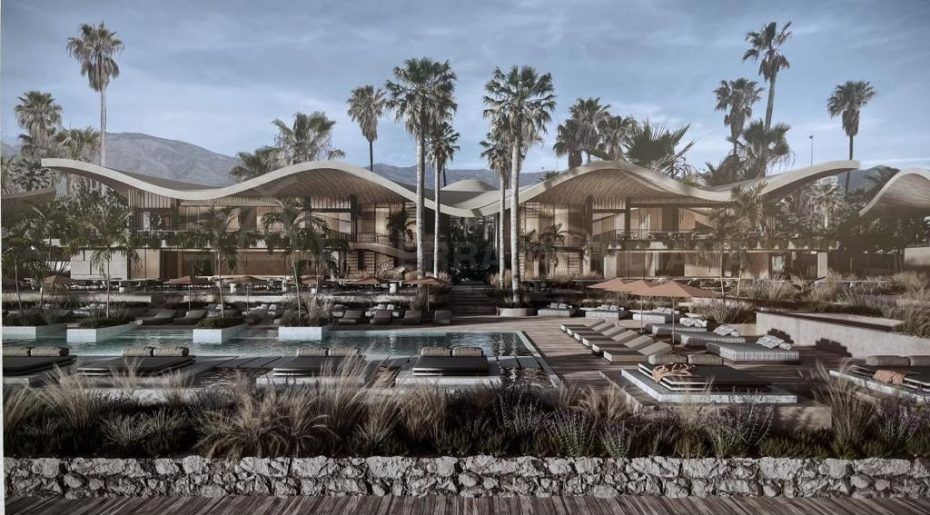 The 13,000 square metre luxury complex will include not only shopping and restaurants, but also its own 1,200 square metre beachfront, along with a children's area, sports area, and yacht club. And, of course, the pool. The developers behind the project are GAT Inversiones and Grupo Pacha and the projectwas spearheaded by renowned entrepreneur and leader in the Andalusian business community,Rosauro Varo, president of GAT.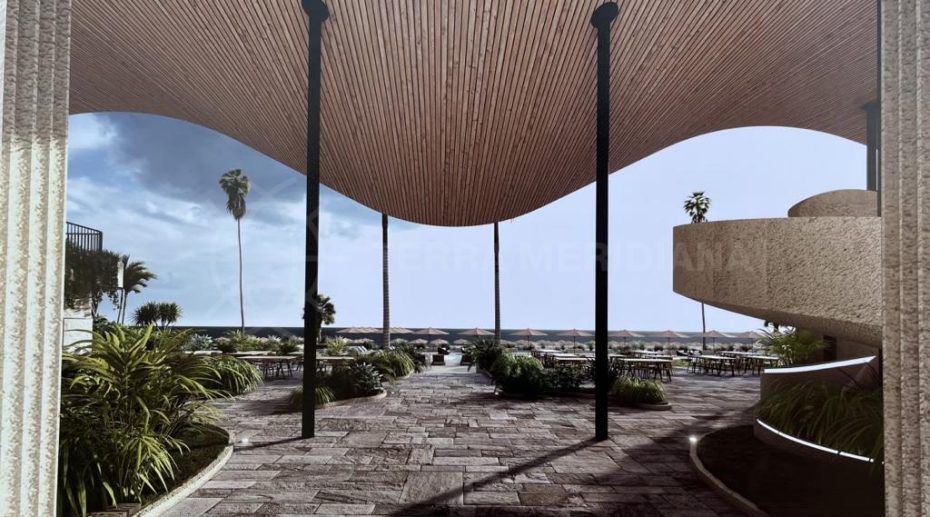 With an initial investment of 25 million Euros, Laguna Village 2.0 will play an important role in the community's economic development and status as a magnet for both Spanish and global tourism. It will be one of the largest such complexes in Spain.
As the mayor of Estepona, José María Urbano, stated during the ceremony, "today Estepona is a benchmark city, providing security and seriousness in the development of important projects like that which is initiated today."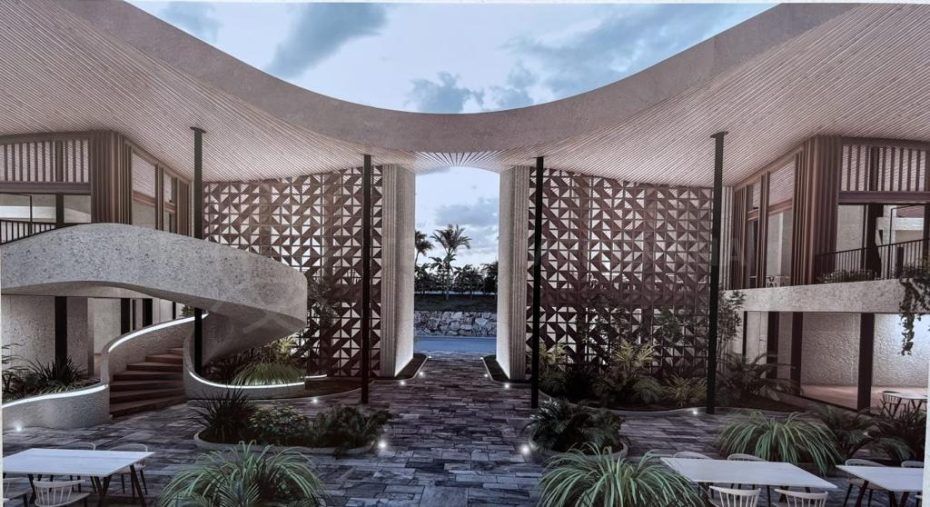 Laguna Village 2.0 looks set to restore an important and popular beachfront facility serving Estepona and Marbella and bring quality jobs to the local workforce. Watch this space for future updates!
By Adam Neale | Property News | July 29th, 2022