Explore the natural surroundings of Estepona
The coastal town of Estepona, some 20 minutes west of Marbella, is increasingly fashionable these days, with home buyers and tourists alike 'discovering' landmark charms such as its pretty, historic town centre, large boulevard and beach, fun marina area and the sandy coves extending either side of the town.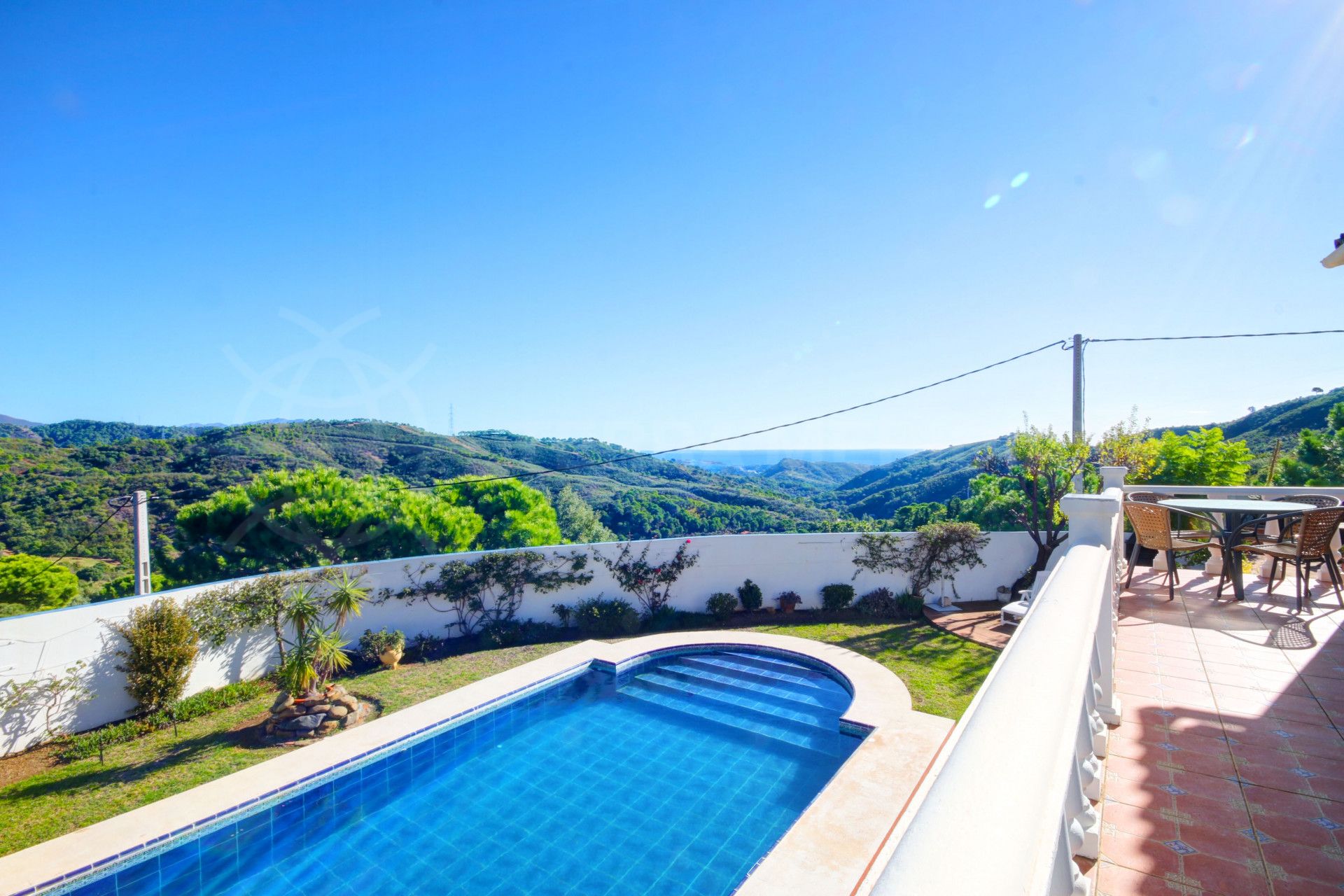 However, there is also much to be enjoyed in the immediate surroundings, as Estepona finds itself in the midst of natural beauty, traditional Andalusian culture, living history and rural charm.
Visit the mountains and valleys of Estepona
Follow the country roads out of Estepona northwards towards the towering red-brown rock that is Los Reales, and you soon find yourself in an altogether more rustic setting. At over 1,300 metres, taller than Marbella's La Concha Mountain,the road skirts small holdings and country properties before rising up the slopes of the mighty Sierra Bermeja mountain range – one of the curtains of rock that separates the Costa del Sol from the Andalusian interior.
The forested slopes rise high in the air, offering fantastic coastal and sea views as you survey the natural bounty of the Paraje Natural Los Reales de Sierra Bermeja. The top of the road reaches a saddle in the ridge where it is possible to rest, picnic or enjoy a snack in the small restaurant. It is a popular spot to visit, offering refreshing shelter from the sun in summer, and the excitement of exploring the authentic Andalusian countryside beyond the crest of the mountains.
The winding country roads on the north side of the ridge zigzag their way back down into green valleys whose hillsides are dotted with charming white-plastered mountain villages. Among one of the most interesting is Juzcar, a pretty community that has famously exchanged the traditional white for blue plastered homes ever since one of the Smurf movies was filmed here. It has gained this village a reputation for being fun, quirky and creative, and at a leisurely half-hour drive from Estepona offers a wonderful day out. Another village, home to many artists and artisans, is Genalguacil, which boasts its own outdoor art gallery with works of art scattered throughout the streets.
Discover historic hillside villages and country cuisine
Follow another country road, between Estepona and Sabinillas, into the hills and you first skirt beautiful green valleys dotted with farms and country houses as you make your way to the gorgeous white village of Casares. Like most Andalusian mountain villages, it makes for a great day trip excursion complete with delicious country fayre. You could also continue a little further inland to Gaucín, another gorgeous village with its own mountain top castle and magnificent views back across the countryside all along the shore and across the Mediterranean to Africa.
En route, or indeed on the way back, you will pass a number of country eateries known as Ventas. They specialise in traditional Andalusian rural specialities, with a special emphasis on meat and sometimes even game. Grilled dishes are popular, often served with potatoes/chips and vegetables, fresh salads made from local produce, regional cold meats and cheeses, and of course fine Spanish wines. It's a treat that is particularly popular on Sunday afternoons and during the wintery months, and it forms one of the truly pleasant experiences of living in this region—so set out from Estepona and explore different worlds within half an hour of your home.
Latest articles about Estepona