Selling in Estepona
Estepona is rapidly taking its rightful place as one of the most popular residential areas on the Costa del Sol. The variety of locations and property styles, alongside a strong infrastructure, make the Estepona area attractive to buyers from a range of ages, nationalities and lifestyles. This brief guide aims to cover some essential points on selling your Estepona property based on our considerable experience of the area and our buyers' feedback.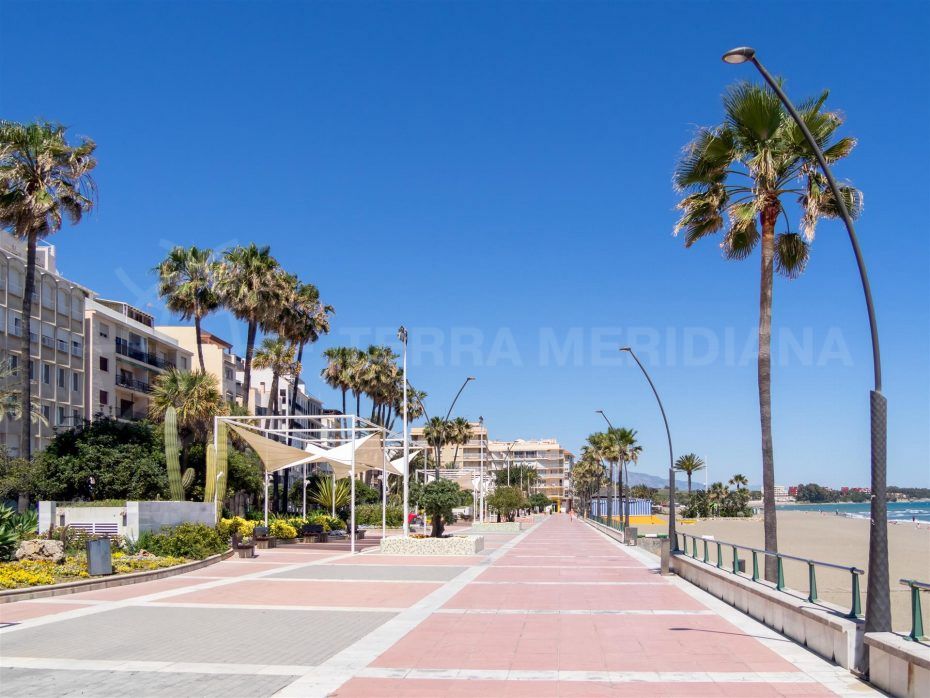 Preparing your Estepona property for sale
Selling a property is something of an art, and one of the most important elements in preparing for a successful sale is 'staging' your property for prospective viewers. First impressions have a powerful influence and most buyers form a perception of a home within minutes of entering it. The key point to remember is that the property needs to appeal to a wide spectrum of individual tastes. Potential buyers need to see a blank canvas where their personal items will fit in, so that means taking yours out. Employing an expert brings a fresh and objective perspective to preparing both the exterior and interior of your property and is a worthwhile investment that puts you ahead of the 'competition'.
Appointing the right agent
It is vital that you choose a real estate agent with a strong history of sales in Estepona. Successful agents know details about what is happening in an area, what type of properties are most in demand at any given time and they have a database of interested buyers. Granting your real estate agent 'exclusivity' will also make your life easier, because you won't be faced with the task of coordinating viewings between agents. Furthermore, an 'exclusive' agent has the confidence to fully dedicate his energy and resources to the marketing and promotion of the property for sale.
Your pricing strategy
Establishing the right price for your Estepona property is a crucial element of the sales strategy. Ask too much and buyers won't view it; ask too little and you're throwing money away. A real estate agent with intimate market knowledge of Estepona will be aware of what properties are selling for and will also undertake further market research to ensure that the asking price is appropriate. Less professional agents may quote an unrealistic valuation that sounds very appealing to the seller, but does not reflect a true market value. A professional agent, by contrast, studies sales of comparable properties in the location and quotes a price according to what they have ascertained the market can bear.
It is also true that when it comes to pricing, a property of distinction with unique features can carry a higher valuation and its owners are in a stronger position when it comes to price negotiations. The opposite is true when there is a large supply of similar properties in an area, in which case owners must think in terms of competitive pricing.
Marketing your Estepona property
A professional agent will have well-established marketing strategies in place. They will also insist on using a professional photographer to create a portfolio of images that show your property in its best light. Online video marketing is growing in popularity and has been shown to increase the chance of a quick sale. The buyer who is up to date with new technology will appreciate the views of a home that video provides. This can be even more important for overseas buyers searching for a property in Estepona, and it is estimated that around 90% of buyers start their search for a property online. What is more, research by the American National Association of Realtors shows that at least 50% of US buyers specifically search for properties that have a video, and as America is usually ahead of the curve, the trend is growing in Europe too.
Providing easy access
Providing your real estate agent with easy access to your property will also enhance sales potential. A professional agent should inspire confidence and trust, and he or she will screen interested buyers before bringing them for a viewing to ensure that nobody's time is wasted. Our agents never give keys to prospective buyers; they always accompany them.
Selling your Estepona property – Fees
Agency fees cover the following: valuation, marketing, promotion, listing the property, arranging viewings, follow-up with prospective buyers, property research plus support throughout the sales process and beyond.
Terra Meridiana has over seventeen years experience in selling property in Estepona and our offices are located in the heart of this vibrant Spanish town. We are committed to offering a professional, transparent and high-quality service to all our clients and always aim to provide the same level of personal attention we would hope to receive if we were buying or selling a property ourselves.
Latest articles about Estepona