El Rosario, a hillside neighbourhood in the exclusive resort town of Marbella
To many, Marbella has been the stuff of dreams in the province of Malaga: a town with clean beaches and all the amenities one can think of, a history of exclusive holidaymaking and residing, golf courses galore, several natural parks nearby, proximity to the region's historic landmarks, and the list goes on. It is clearly a great place to enjoy sunny Spain.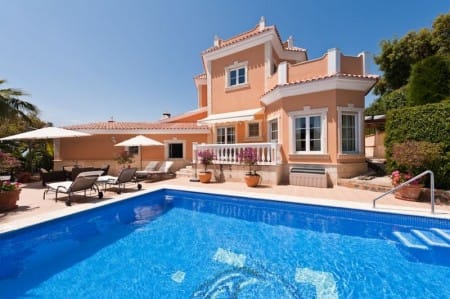 The Costa del Sol property investor must decide whether to look for a home in Marbella itself or in another nearby town. An option that many consider the best of both worlds is one of the residential neighbourhoods that exist just a 10-minute drive east of the town. This general area features a quieter lifestyle, a number of golf courses, and even quicker access to the Autopista del Sol and important amenities like the Malaga airport or Hospital Costa del Sol.
One of these "East Marbella" neighbourhoods is El Rosario, located in the hills just above the N340 national road. Curvy streets and spacious villas with mature gardens and generous views are what you get here. A number of restaurants, a supermarket, a bakery, and a tennis club are all walking distance from any home in El Rosario, and the beach is just south of the N340.
Access to golf is outstanding as El Rosario is adjacent to Santa Clara Gold and the Marbella Golf Country Club. For their parts, Greenlife Golf, Santa María and Cabopino golf are three other courses only a couple of kilometres' drive to the east.
Both luxury villa and plots are available here at a wide range of places. Elvira is without doubt a great place to take advantage of the current market's relatively low prices and acquire a property with lasting value.
By Eloise Horsfield | Property News | November 5th, 2012