Elite superyachts vying for kudos in Puerto Banús
Puerto Banús has been a home away from home for some extremely impressive megayachts this summer. The exclusive marina is certainly no stranger to the rich and famous, but in recent weeks its harbour walls have welcomed in several quite breathtaking boats with notable connections.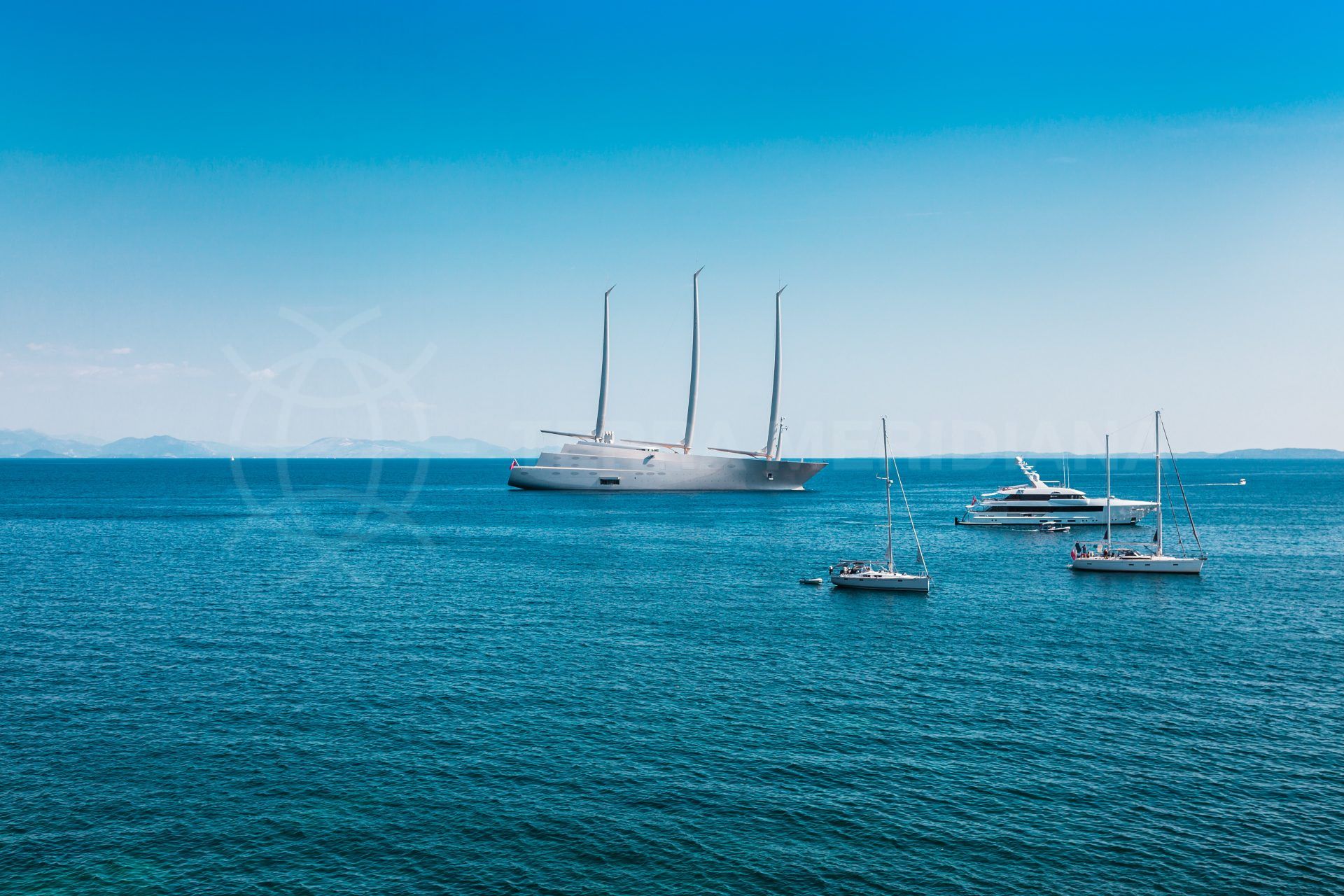 Of interest locally is the return of The Saudi Royal family, who have strong connections with Marbella and have spent a great deal of time here in recent decades. Their yacht: Shaf London, is a 53-metre long vessel with 13 cabins that is a regular to the Costa del Sol's most exclusive port.
Joining them in August were various members from the highest echelons of art and design, lead by the Italian fashion designer Roberto Cavalli, who arrived via Mallorca on a recent acquisition: Freedom. If Freedom's 28-metre hull is less imposing than Shaf London's, its interior design certainly won't be—Cavalli himself is reported to have worked on the interiors, using African prints from his fashion collections on cushions and wall hangings.
Freedom was joined by Mata Mua, a superb sailing yacht employed for the entertainment of Carmen Cervera, the passionate art curator Baroness Thyssen. Named after a well-known painting by Paul Gauguin, Mata Mua also features interior furnishings decorated with images of the same painting. Cervera was joined in Puerto Banús by her son Borja, and his family, who also moored a yacht in the marina.
Finally, the billionaire communications expert Ricardo Salinas 'superyacht-ed' them all with Azteca, a 72-metre long behemoth of a boat, designed with five decks and a helipad. Inside, and alongside a 50 metre main ensuite cabin and 100-metre long terrace, there is even a water-garage for Salina's other, more modest boats.
By Adam Neale | Property News | October 23rd, 2019