Hollywood glamour comes to Marbella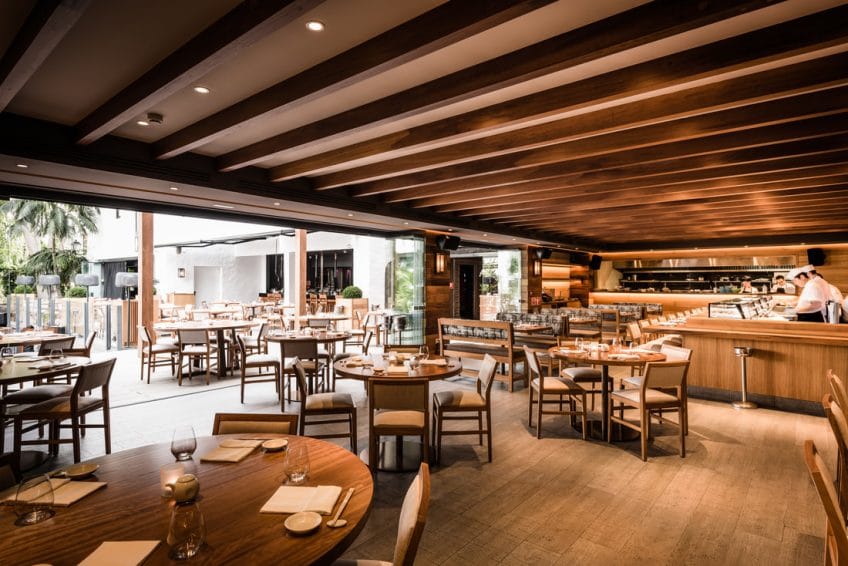 It is said that the Golden Age of Hollywood is long gone, with most big stars losing their lustre now that their every move is photographed and commented on, their red carpet outfits dissected in the tabloid press and their relationship woes served up in weekly magazines. Very few stars have managed to preserve the mystique of those long gone days, but few would argue that Robert De Niro belongs on that list. Famously taciturn and jealous of his privacy, he has in recent years carved himself a new niche away from the silver screen, turning his attention to business and building a successful second career along with it.
After meeting Nobu Matsuhisa – known simply as Nobu, such is his fame in culinary circles – in the late 1980s, De Niro realised the potential of his hybrid Japanese-Peruvian cuisine and persuaded him to open a joint venture in New York. It was to be the beginning of a long and fruitful partnership. The Nobu name is now a globally recognised luxury lifestyle brand and it seemed a natural progression to branch into not just destination dining, but also a destination in itself – thus the group expanded into luxury hotels, the first being set within the Las Vegas Caesars Palace in 2013. Nobu finally arrived in the Puente Romano – where else? – in Marbella during 2017, with a
restaurant featuring the signature dishes for which the chef has become globally recognised: black cod in miso, which was what attracted Robert de Niro in the first place. The potential of the location wasn't lost on the group, however, and this March 2018 a Nobu Hotel will open within the Puente Romano Resort. An adults-only experience, it is expected to maintain the level of luxury expected with such a brand, with just forty-nine rooms laid out within the famous five-star hotel on Marbella's Golden Mile. Guests will be treated to the utmost luxury – including room service from the famous restaurant itself.
The mayor of Marbella, Ángeles Muñoz, has spoken of the many benefits that luxury tourism brings to the local economy and it seems that the Puente Romano is once again leading the way with this latest offering.
By Adam Neale | Property News | March 20th, 2018