Golf in Sotogrande
Whatever your handicap and ability level, you will find a golf course in Sotogrande to suit your needs. Sotogrande Golf Academy can provide lessons to the inexperienced and young, whereas 27 hole Almenara and 18 hole member club La Reserva are considered the best golf courses in Europe.
Find all three of these course in the Almenara Hotel, Sotogrande at the following address:
Almenara Hotel
Avenida Almenara S/N, 11310, San Roque
Tel: 956 582 000
E-mail: almenara@sotogrande.com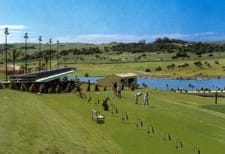 Sotogrande Golf Academy
This academy is recognised under the Andalusian High Performance Centre and offers different areas to practice all the different types of shots.
For more information send an e-mail to golfacademy@sotogrande.com or contact them on 902181836.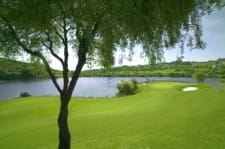 Almenara Golf
This course is a challenging 27 hole course created by Dave Thomas only five minutes from the beach. The clubhouse offers a piano bar and a formal restaurant overlooking a forested area. Almenara also has a shop selling clothes and varying accessories, this is also where you check in to rent a buggy, clubs or shoes.
For reservations send an e-mail to info@sotogrande.com or contact on 902181836. Check our properties for sale in Almenara.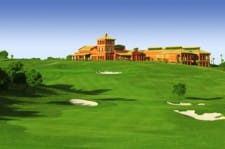 La Reserva Golf
This course contains 18 holes and was designed by Cabell Robinson. It has played host to a number of competitions and its Clubhouse boasts an excellent social life. The clubhouse was opened in 2004 and contains a bar, 2 dining rooms, gym and TV room as well as terraces with outstanding views. La Reserva also offers a shop that is similar to that of Almenara selling clothes, accessories and rentals.
For further information on becoming a member of La Reserva send an e-mail to lareserva@sotogrande.com or contact 956785252. Check our properties for sale in La Reserva.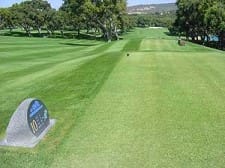 Valderrama Golf Club
This course was deigned in the 70s by Robert Trent Jones Snr. and has been voted one of the best International golf courses and has been host of several championships. It is an 18 hole course that challenges even the more experienced of players. Explore our Sotogrande Alto property selection near Valderrama.
For more information visit their website or find the course at:
Valderrama Golf Club
11310, Sotogrande
Tel: 956 791 200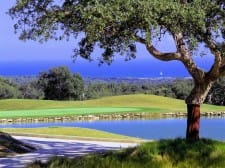 San Roque Golf and Country Club
One of the finest clubs in Sotogrande, if not in Spain, this club has two 18 hole courses, a driving range, practice holes and putting greens, practice bunkers, a pitching area, spa and much, much more. If you are an avid golfer, or just starting out, this is a course that you must not miss.
Find out more about this club via their website, or visit them at:
San Roque Golf and Country Club
Carretera N-340, Km 127
11360, San Roque
Tel: 956 613 030
E-mail: info@sanroqueclub.com
and if you like the area, why not explore the possibility of buying property near San Roque Club?
Latest articles about Sotogrande