One of the earliest examples on the Costa del Sol of the cross-over of luxury living with five-star hotel services, Las Dunas Park offers classic exclusivity in a spectacular beachfront location with amphitheatrical views along the shoreline to Gibraltar and North Africa. This select complex of apartments and penthouses adjacent to the Healthouse Las Dunas Spa Hotel is a shining example of quality homes on the New Golden Mile.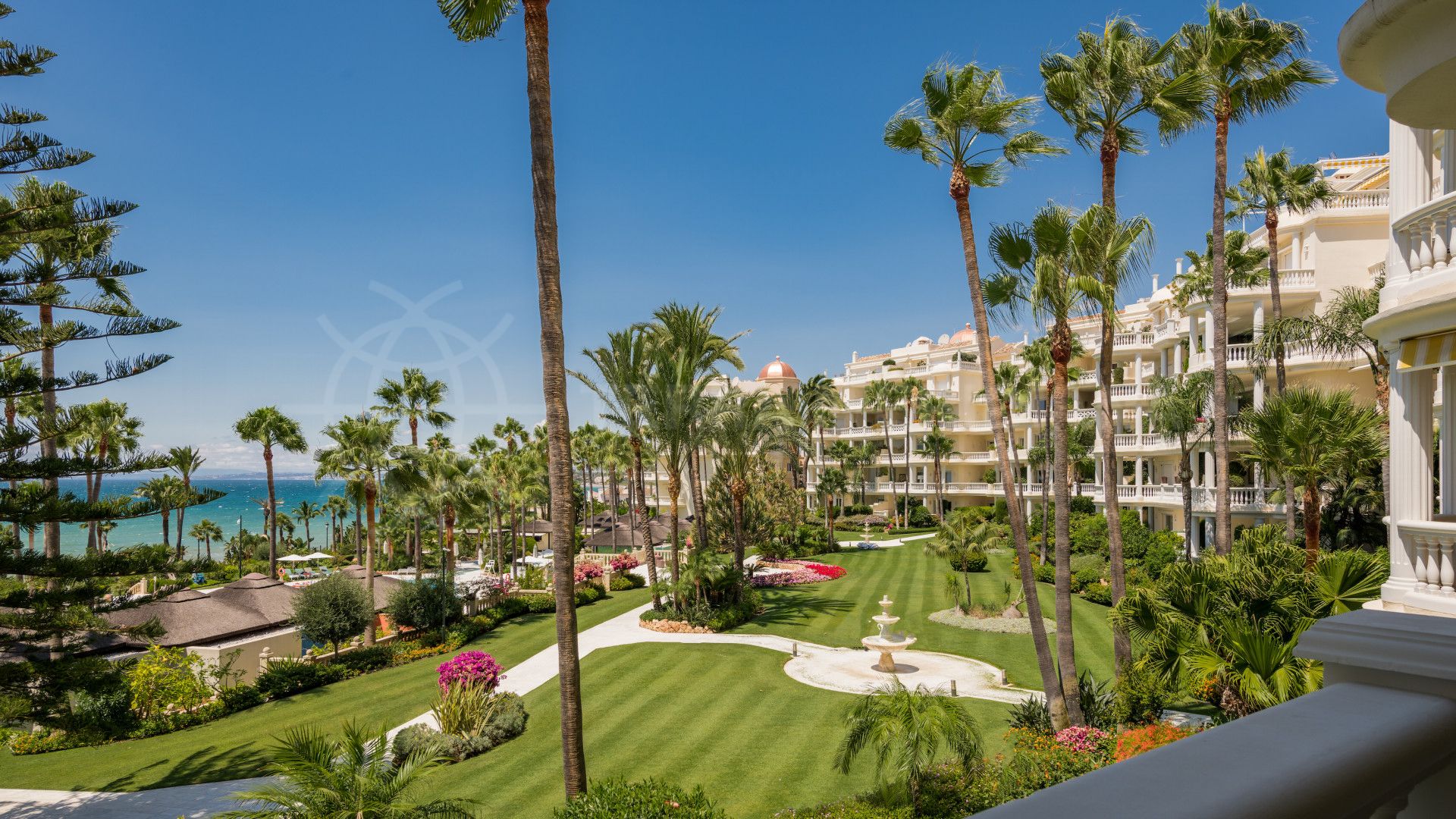 LAS DUNAS PARK – GOLDEN MILE STANDARDS ON THE NEW GOLDEN MILE
This prestigious frontline beach urbanisation is an oasis of privacy – as discreet as it is elegant and refined. Situated right on the beach, the gated community is a short walk along the coastal pathway to the Las Dunas five-star hotel and spa that provides luxury services, while beyond it you come to a good collection of beachside restaurants and chiringuito bars, with golf courses, tennis clubs, horse riding centres and also open nature right on your doorstep.
It is a central location on the New Golden Mile, roughly midway between Estepona and San Pedro Alcántara, and also little more than ten minutes from the practical and leisure amenities of Benahavis, Puerto Banús and Marbella town. Featuring timeless Mediterranean classicism in its styling, Las Dunas Park also shows its pedigree in immaculate build quality, materials, finishing and dimensions, not to mention manicured gardens.
A unique feature are the charming striped cabanas set at a little distance from the panoramic swimming pool and sundeck. The most fortunate of residents own one of these convenient little beach cabins set between the sea and their luxurious homes – and the charming practicality of these delightful structures merely adds to the character and uniqueness of what is quite simply an icon of luxury on the New Golden Mile.
More about Las Dunas Park, Estepona
More about Las Dunas Park, Estepona