A charming Andalusian village set midway between San Pedro Alcántara and Estepona, Cancelada is many things at once –a country village between mountains and sea, a new upcoming area of the New Golden Mile with attractive modern homes, and part of a luxurious new zone evolving in this part of the Costa del Sol.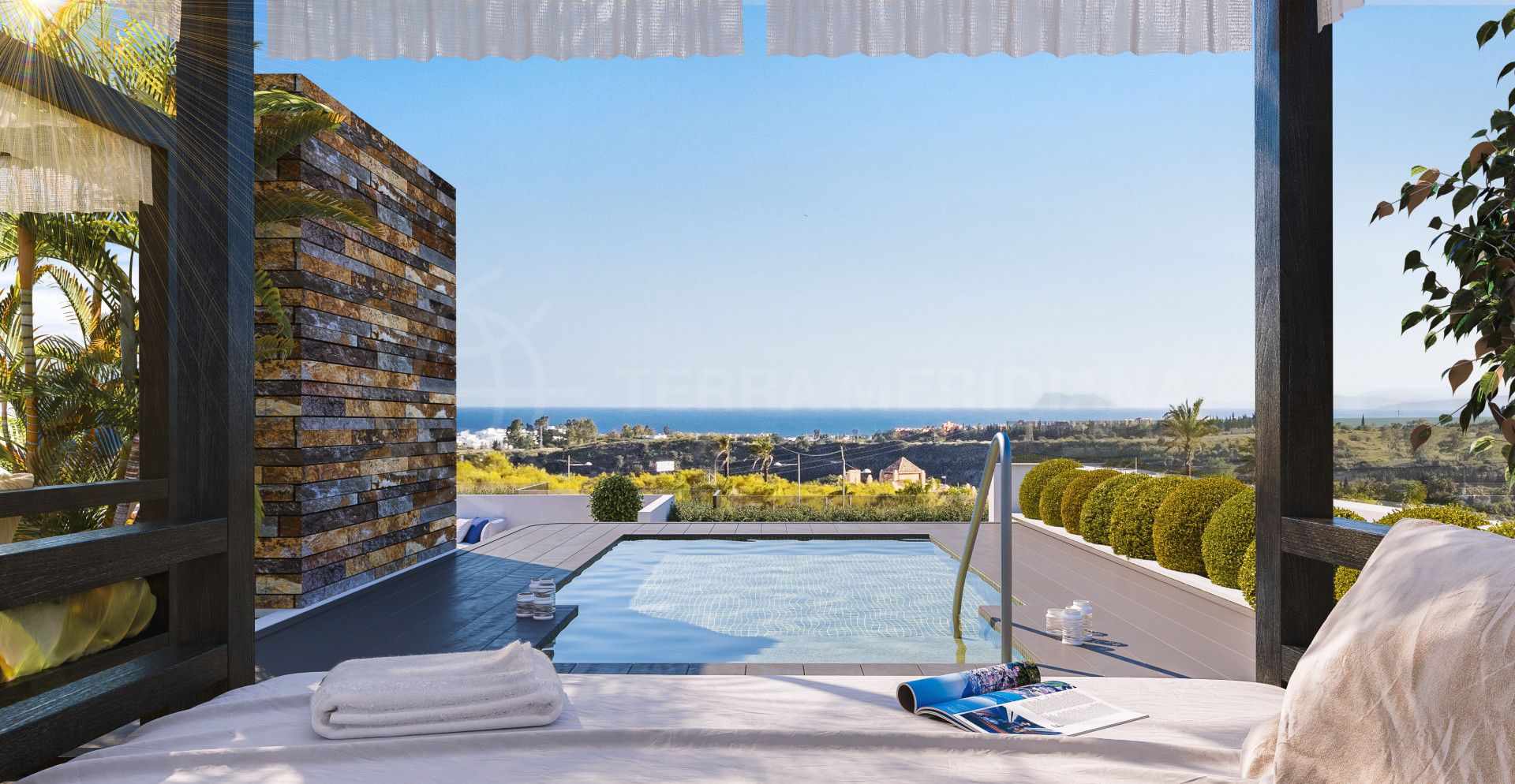 You wouldn't think it possible that a traditional village could be situated in countryside between hills and beaches at a short distance from Estepona and San Pedro, but it's entirely possible and the village in question is called Cancelada. Surrounded by rustic land and hills, it is an authentic Andalusian beauty spot in the midst of the beaches, golf courses and amenities of the Marbella area.
The village itself has retained an authentic, Spanish charm, complete with its own pace of life, village square,schools, shops and eateries. In fact, this little community is known for its excellent restaurants, which serve delicious Andalusian country fayre. For all that Cancelada feels like a little oasis in the midst of the Costa del Sol, it is surprisingly close to everything you need.
Golf, beaches, resort hotels, spas, shops, schools and leisure facilities are all within easy range, and in addition to village houses there are now also some excellent newly built villas and apartments for sale in Cancelada – so if you enjoy a more Andalusian, country style environment Cancelada offers the best of all worlds.
More about Cancelada, Estepona
More about Cancelada, Estepona