Alcazaba Beach, Estepona – exceptional sought after beachfront development
Perfectly located and a beautifully designed urbanisation, there are limitless reasons why Alcazaba Beach apartments rarely come up for sale on the real estate market in Estepona.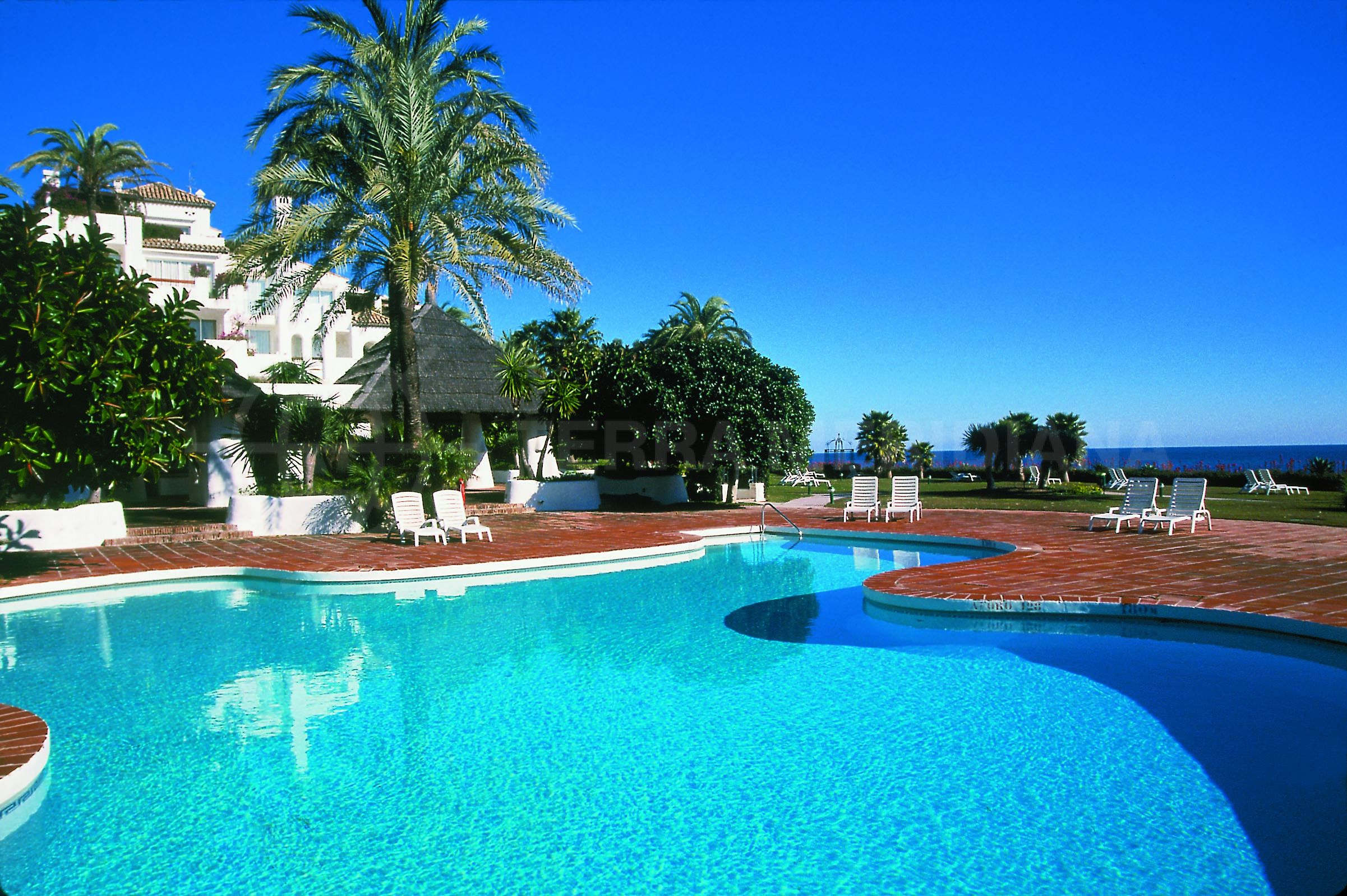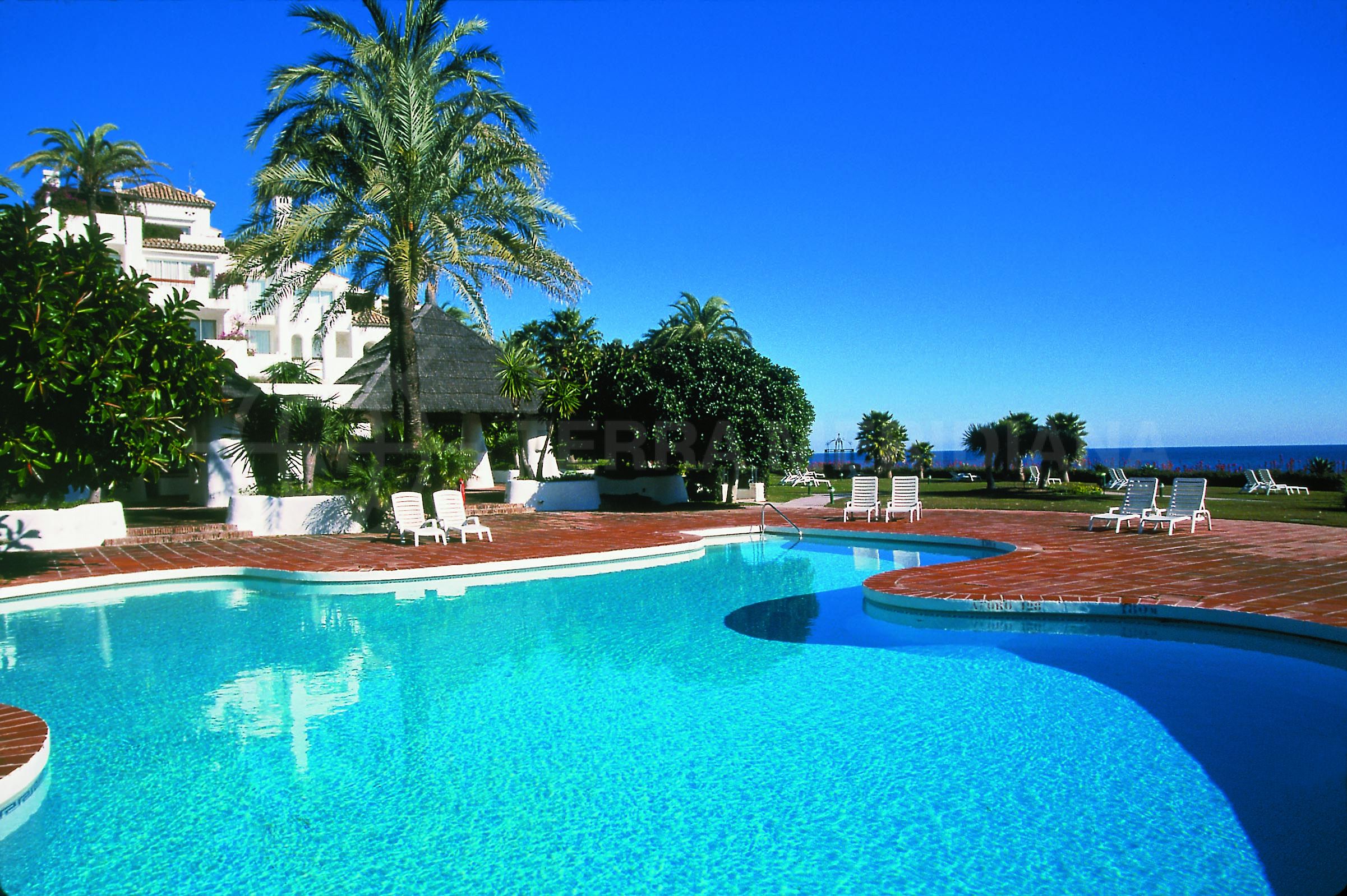 Alcazaba Beach is a front line beach complex of 366 properties located close to the Kempinski Hotel and only a 15 minute walk from the centre of Estepona. The development is large and because it occupies 26,000m2 of landscaped gardens it is beautifully tranquil, spacious and one of the lowest density developments on the coast.
The late architect Melvin Villarroel Rodin, in association with Chilean developer LERIA, created an urbanisation that feels completely surrounded by gardens and swimming pools. In fact the amenities inventory covers seven pools, four tennis courts, four paddle tennis courts, a gym, a childrens football pitch and play area; as well as a seasonal restaurant and sea swimming platform in the summer months.
The large communal gardens areas are immaculately kept with golf course quality lawns and mature trees and plants in abundance. A very strong community maintenance team manages the development which is kept in pristine condition despite having been built in 1987, and the management committee employs a company to repaint Alcazaba Beach every single year. The development has 23 blocks of apartments in total; either ground floor, first floor or a penthouse apartment, some of which are duplexes with stunning roof terraces.
The final building phase of 54 apartments that completed the Alcazaba Beach project was finished in 2007/2008 and these apartments are the most modern onsite, some enjoying perfect sea views and all have underground parking and storage. Alcazaba Beach remains one of the few luxury beachfront communities on the Costa del Sol that chose not to include a beach perimeter, which is a good feature, but a 24 hour security guard mans the entrance and patrols the development.
During the summer season the highly recommended on-site restaurant opens its doors on the beach front and this, plus the many prize-winning community facilities, provide a hub for people to meet other residents.
In August the development is very popular particularly with Spanish owners who tend to spend the month there. Alcazaba Beach is extremely child friendly and a perfect home or holiday paradise for families with kids of all ages.
Originally published in March 2011, updated by Adam Neale in September 2018
By Adam Neale | Property News | September 18th, 2018