Port of Estepona
Experience the best of Andalusia at the Port of Estepona, on Spain's Costa del Sol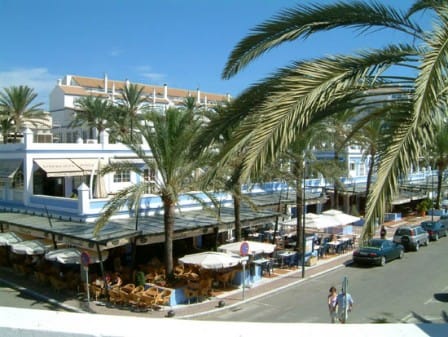 Estepona is a worthy alternative to Marbella for those who seek to buy a property in a privileged setting where good weather, sport and outdoor pursuits can be enjoyed throughout the year. Although there is evidence of prehistoric settlements here, the area rose to some prominence in Roman times, when it became a centre for the export of cured fish. Estepona's present name, however, has Moorish origins, from the time when it was a fortress known as Al-extebunna.
Already popular among foreign visitors and residents who enjoy being close to Marbella but prefer a more laid-back and authentically Andalusian environment, Estepona is now experiencing a renaissance following a highly successful beautification process initiated by its mayor, José María García Urbano, and on-going investment in the town's infrastructure. The beautiful setting along a broad curve of the Costa del Sol coastline, stunning views along the Mediterranean to Gibraltar and North Africa, a mountainous hinterland and space for construction have focused much of the region's new development in this area, especially along the New Golden Mile that stretches from Estepona towards Marbella, and as a result this area offers the finest choice of new contemporary properties for sale in Marbella and its surroundings.
This process is coinciding with the continued improvement of the town and its facilities, the conservation of its historic quarters and the enlargement of the coastal pathway that leads from the centre to the lively marina and fishing harbour. Also known as the Port of Estepona, this area is also the focus of some quality new developments, making this delightful beachside zone very popular with homebuyers and investors alike. Living or holidaying here means not only sea and mountain views, but also quick access to boats, sporting facilities and some of the town's best nightlife, shops, supermarkets and restaurants. Moreover, the adjacent natural cove Playa del Cristo, a five-minute walk from the marina, is considered the prettiest in Estepona.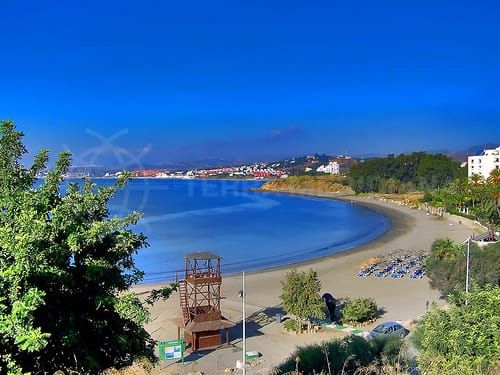 The courses at Valle Romano and Estepona Golf are less than ten minutes away, and Estepona also has a well-known equestrian centre just ten minutes' drive eastward on the main coastal road. Residential opportunities currently abound in the area, many of which in the form of luxury apartment complexes and small gated villa communities. Among them are West Beach, Mirador de Estepona Golf, The Island, The Edge and Le Mirage, to name a few. These quality modern properties for sale in Estepona are raising the standard of real estate available in the area to a new level and making this an exciting new destination for homebuyers and investors. Terra Meridiana are the Estepona property experts, so contact us now if you would like to know more about the possibilities available here.
Originally written in August 2009, updated by Adam Neale in October 2018
By Adam Neale | Property News | October 23rd, 2018
Related Posts
Some properties for sale in and around the Port of Estepona