La Zagaleta leads the way in attracting high-end property investment to the Costa del Sol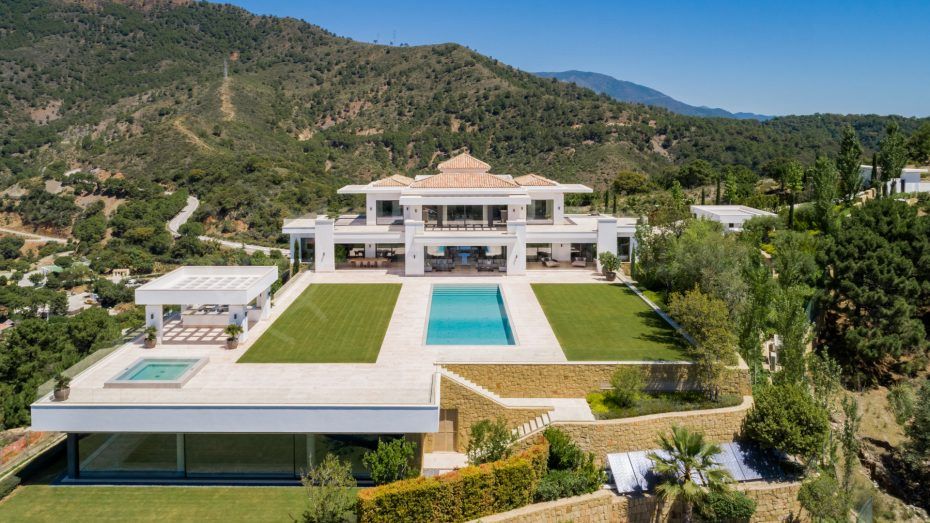 COVID-19 has obliged us all to spend much more time at home, transforming the space we live in into the place where we work and work out, cook and consume meals, go to school and enjoy leisure time.
The Coronavirus pandemic has brought about seismic shifts in our daily lives, with the rapid transition to remote working in rich countries prompting people to rethink how and where they want to live. This has led to a shift in what many are looking for in a property, away from places where space came at a premium to locations where they can find room for lives that no longer revolve around proximity to a place of work.
A recent article in The Economist revealed the resilience of extra-urban real-estate markets in the United States and Western Europe throughout the first year of the pandemic, with property prices rising by 11% in the US, 9% in Germany and 8% in the United Kingdom year-on-year. Demand has been particularly strong outside of major cities, as city dwellers turn to suburban areas in search of more space and value.
The Costa del Sol continues to attract affluent investors
Among the affluent, the pandemic has only accelerated the trend to purchase high-end homes for use as permanent residences or holiday homes in prime locations that offer all the benefits of bigger cities, such as services, communications and amenities, while offering a better quality of life. The Costa del Sol has long been a hotspot destination for lifestyle property investment, attracting well-heeled visitors and residents year-round.
At Terra Meridiana, we have sold a number of spectacular homes over the past few months in prestigious locations like Cascada de Camojan, Sierra Blanca and on the beachfront in Marbella, as well as one of the most impressive residences in La Zagaleta, without doubt the most exclusive urbanisation on the Costa del Sol and, arguably, one of the best addresses in Western Europe.
Demand for exclusive properties in La Zagaleta remains strong
La Zagaleta has seen more than its fair share of activity in the past 12 months, with luxurious homes and large building plots of land exchanging hands for significant sums. We estimate that the total volume of sales within the urbanisation has comfortably surpassed 100 million euros during the last year, with no signs of a decline in interest at present.
Sandra El Kholti, the Sales Director of Terra Meridiana, says: "We know of some exceptional properties that have sold for between 10 and 30 million euros in La Zagaleta in the last six months of 2020 and at least the same number, if not double the amount, below the 10-million euro mark in the first quarter of 2021. Even in terms of La Zagaleta, where demand is always high, this represents a really good start to the year."
We currently have a selection of more than 20 properties for sale in La Zagaleta, including villas and plots, many of which have amazing views over the surrounding countryside to the Mediterranean coastline. These include both traditional, Andalusian-style homes and contemporary residences, complete with almost every amenity you could imagine and plenty of space for owners to find the perfect work-life balance.
By Adam Neale | Property News | April 26th, 2021