Benahavis property and location guide
For those who have fallen in love with Benahavis and are looking for a property in the area, the following guide breaks down the different residential zones, property types and price ranges, as well as the relative distances and amenities they offer.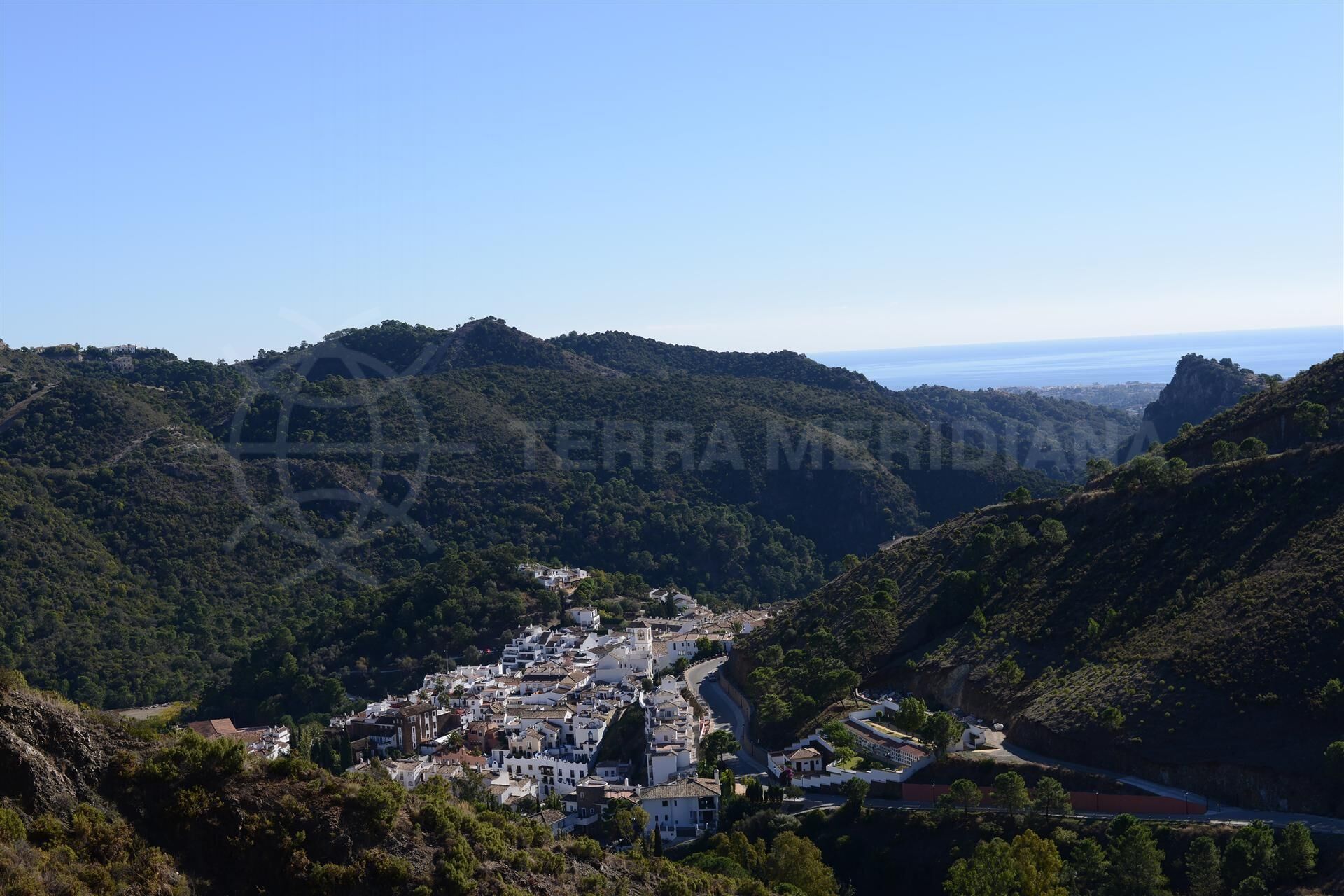 The village of Benahavis is situated 6.5 kilometres from the main Costa del Sol coastal road that connects Estepona with Marbella. The nearest local town, San Pedro Alcántara, is some ten minutes away, with Puerto Banús and Marbella town just a little further along. This means that the village itself, and the large area that falls within Benahavis' municipal boundaries, are very central in spite of the beautiful natural scenery that surrounds them.
Benahavis itself is a charming white Andalusian mountain village with a great choice of restaurants and cafés. The tightly packed houses of the village centre occupy only part of the valley against whose slopes there are also rustic style apartments, townhouses and villas. Many of these are popular among foreign residents who prefer the country charm and beautiful surroundings.
El Casar
This complex of luxurious townhouses is situated against a hillside within walking distance of the village centre. There are also some one and two-bedroom apartments within El Casar, but the majority of the properties are spacious three and four-bedroom townhouses with luxurious kitchens and bathrooms, and panoramic terraces overlooking the valley and its mountainous surroundings.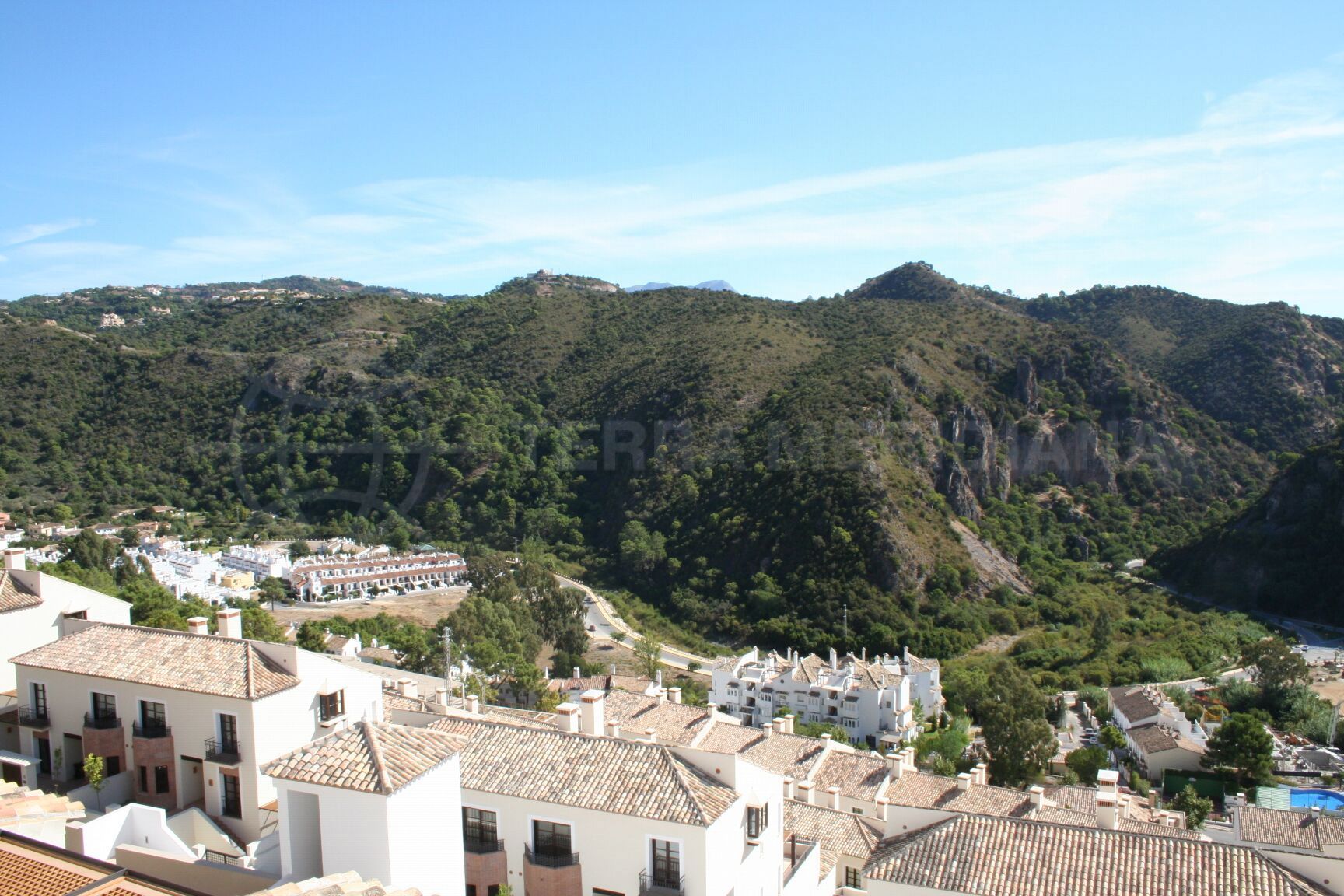 Los Capanes del Golf
The first complex as you leave the village, Los Capanes is an exclusive complex of two and three-bedroom apartments and penthouses overlooking the golf course of the same name. Outstanding features are the beautifully landscaped gardens that make this a parkland oasis surrounded by panoramic views of open countryside, golf, mountain and sea views. In spite of this, it is close to San Pedro Alcántara, the coastal road, beaches and schools.
Nueva Atalaya
An area of luxury apartments set upon a gentle rise overlooking both the Atalaya golf course and across rustic farmland to Guadalmina, Nueva Atalaya is a peaceful location with sea and mountain views yet very centrally located. The bilingual Colegio Atalaya is within walking distance.
La Alquería
This undulating area also home to a golf course is situated immediately west of Nueva Atalaya and mostly consists of villas. Already well established, La Alquería is another up-and-coming residential area as it offers land with excellent sea and mountain views for the building of private villas. As a result, it is home to a growing number of attractive modern properties.
El Paraíso
First developed in the 1970s around the golf course designed by Gary Player, El Paraíso is a large, established area made up primarily of villas on medium-sized plots, with an addition of attractive apartment and townhouse complexes. Some new developments and private villas are being built, but this attractive area also offers properties with scope for renovation and modernising.
Los Flamingos
This spacious upmarket country club is centred upon the exquisite Hotel Anantara Villa Padierna Palace, its award-winning spa and beautiful, Tuscan-inspired golf course with scenic lake. Many of the luxury apartments and villas in Los Flamingos are set upon gentle slopes overlooking the parkland course and hotel, as well as stunning mountain and sea views.
Marbella Club Golf Resort
A little further north into the Sierra Bermeja mountain range lies the expansive golf and country club resort of the Marbella Club that offers country living within a short distance of the coast and Benahavis village. Here you will find luxurious villas set upon large plots. The area offers considerable scope for the building of private homes.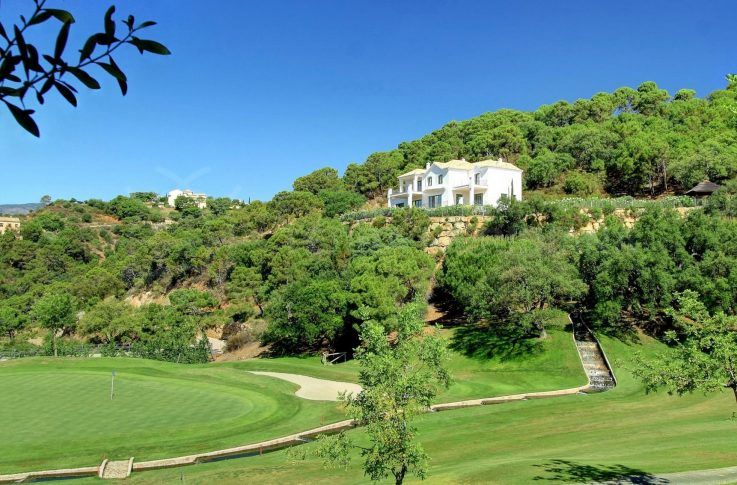 Monte Mayor
Monte Mayor borders the Marbella Club Golf Resort, with large country villas surrounded by stunning mountain scenery and imposing sea views yet with Marbella within easy reach.
Ronda road
The road leading up from San Pedro Alcántara towards the beautiful country town of Ronda is lined with a series of highly attractive residential areas ensconced between greenery. Among the most notable are the villas and luxury apartments in Monte Halcones, the rustic village style villas, apartments and townhouses in La Heredia, and the expansive Los Arqueros Golf & Country Club. Here attractive apartments and also villas overlook the meandering golf course from panoramic hillside positions with fantastic mountain and sea views.
Country chic – La Reserva de Alcuzcuz, El Madroñal and La Zagaleta
The ultimate country clubs, however, are reserved for the higher end of the road, where you will find large country estates on expansive plots in La Reserva de Alcuzcuz, the gated community of El Madroñal, with its country chic villas set on large private grounds, and La Zagaleta, one of the most exclusive country clubs in Europe.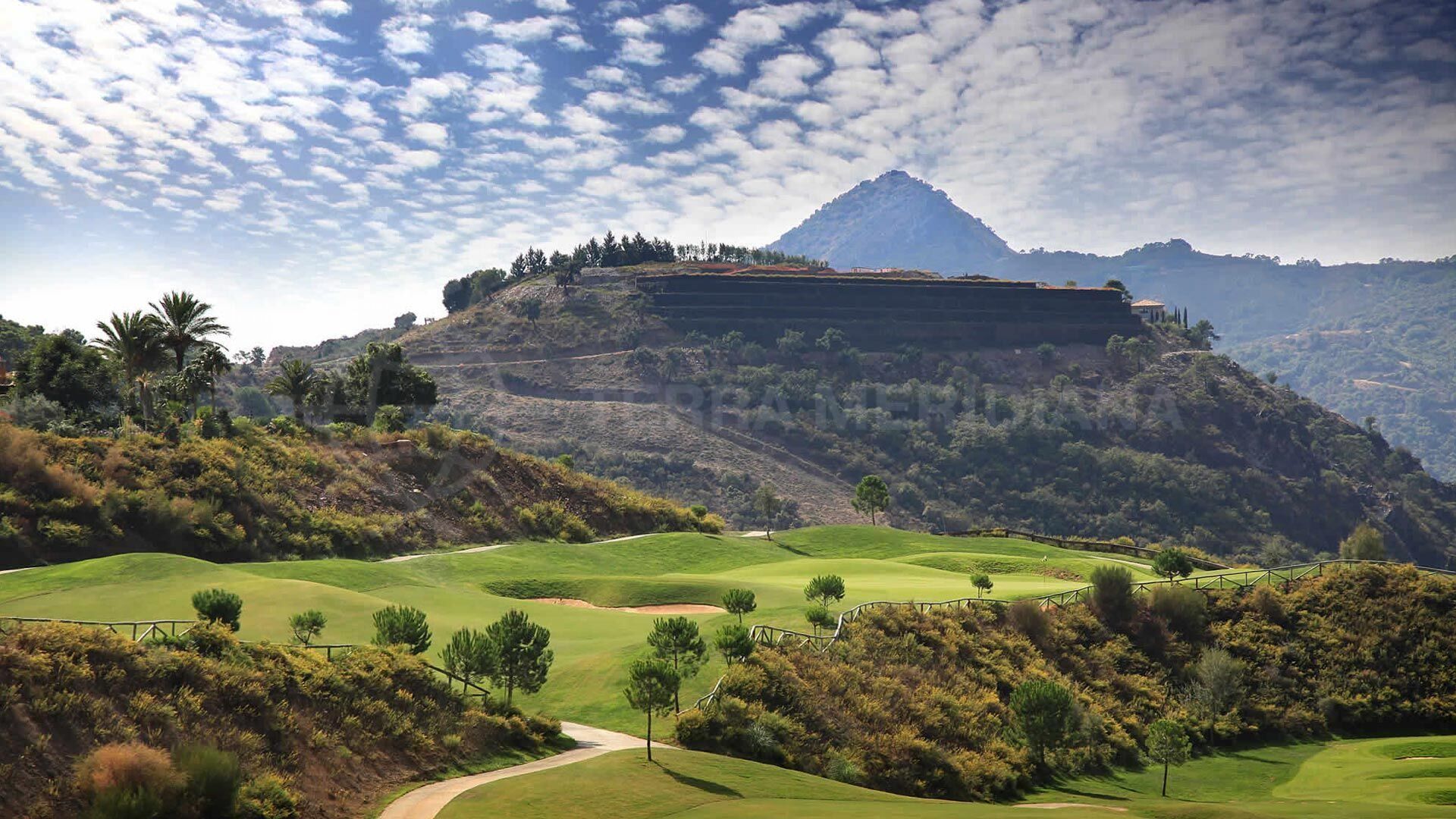 La Quinta
Also a country club where townhouses, apartments and especially villas follow the contours of the Westin La Quinta Golf Resort, La Quinta offers a refined lifestyle in the medium to upper segment surrounded by countryside yet close to Marbella, San Pedro and Benahavis.
Latest articles about Benahavis