Culture in Benahavís
The village of  Benahavís has far more cultural and social attractions than you would expect any normal rural village to have. Located a short drive inland from San Pedro Alcántara and the beaches of the Costa del Sol, there are numerous reasons why residents of the local area head to its cobbled streets every day.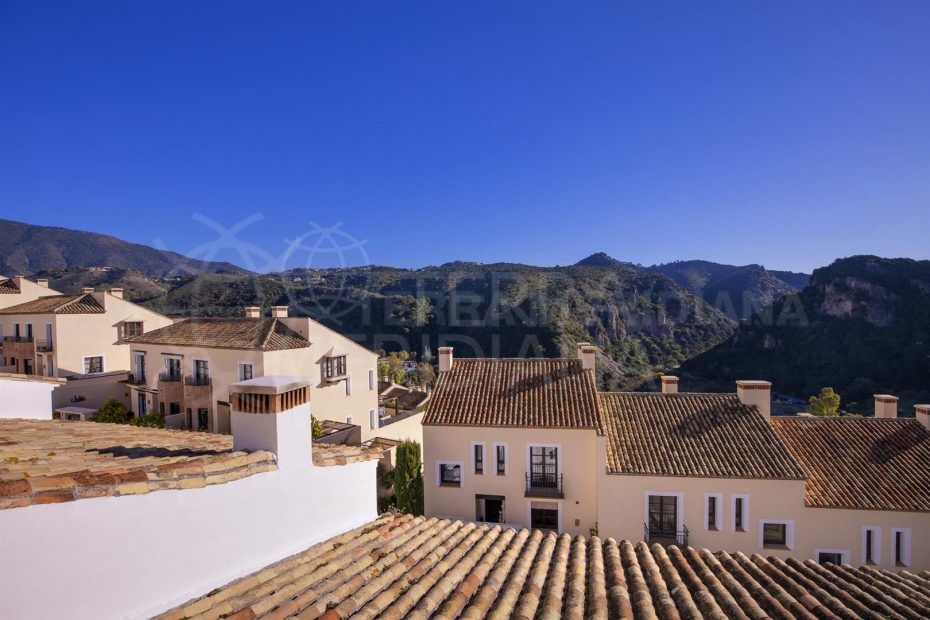 Benahavís is a place that you can highly recommend to visitors and holiday makers in the region looking for something alternative to a day by the sea or a walk around Puerto Banús. Nestled in the foothills of the Serranía de Ronda and surrounded by beautiful natural countryside its vicinity provides the perfect setting for outdoor leisure activities and the village centre bustles with life, culture and fantastic places to eat.
Enthralling walks & swims
There are few places that offer such great free outdoor entertainment than Benahavís and walking in the area must be surely one of life's great pleasures. There are several trails along the village's river that not only follow the riverbed but also traverse bridges and a lovely aqueduct.
Along the river itself is an adventurous water walk that calls for additional stamina and some swimming at various parts. The riverwalk starts with a rock pool jump (or a quick clamber down!) at the end nearest Benahavís and finishes an hour or so later when the river opens up out of the gorge.
Gastronomy
Take a walk through the village centre of Benahavís and your feet will literally take you past dozens of fine dining restaurants and great cafés. This village has become extremely well known, and deservedly so, for being a centre of gastronomic excellence in the region and it hosts an unusual amount of good eateries for its size and location.
Organised adventures
Why not join a jeep-safari and go off road to experience the beauty surrounding Benahavís and beyond? Marco Safari organises 4×4 trips to explore the shepherds trails in the hills above the village and tours that take you over the mountain and to the town of Ronda.
Markets
Benahavís holds its own market on a Tuesday selling clothes, fresh fruit and vegetables, sunglasses, olives and art amongst other things. On Sunday it also has a rastro market with a large car boot fair section that takes place in the grounds of a little chapel situated on the right hand side of the main road, just a few minutes before you get to the village.
Ferias and Holidays
In mid August Benahavís celebrates its main festival in honour of its patron saint 'Virgen del Rosario', a must-see event that involves impressive processions with floats and an atmosphere that is always amazing.
Other festivities and  holidays are frequently organised by the town hall and up to date information can be accessed by contacting the council on 952 855 025 or heading to the official Benahavís website here: www.benahavis.es
Montemayor Castle
Montemayor Castle was reigned over by the Moorish leader King Havís who ruled here in the 11th century and is the namesake of Benahavís. The castle provides perfect views to the Mediterranean Sea, which was useful when piracy, smuggling and battles were a constant threat to its inhabitants. The castle also had an impressive underground passageway connecting it to the coast through which soldiers were able to travel quickly and without being seen.
The David Marshall Gallery
David Marshall is a British sculptor who has had a successful international career that spans from Scotland to Spain to the Rockies of Colorado. His gallery in Benahavís is run by his daughter and is a must see and visit for any lovers of industrial art and sculpture.
Article originally written on 29/12/09, updated by Adam Neale September 2018.
Latest articles about Benahavis