No. 1, by name and by nature
A spectacular, brand-new property in what is probably the most exclusive country club and residential development in Europe, La Zagaleta in Benahavís.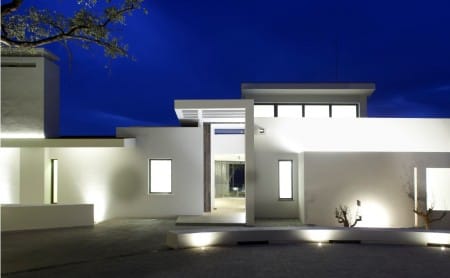 No 1, as the villa is known, is the brainchild of Jill and John Broome. The Broomes have a reputation in the international market for building extraordinary modern homes – and this beautiful, four-bedroom contemporary villa laid out over two levels is no exception.
"No 1 is a house in the woods built on the side of an Andaluz mountain amongst the cork oak trees," explained Jill. "The house shares the land with the deer and wild goats, with mountain eagles and the red legged partridge. It is west-facing with views of the range of powerful mountains that make up the Serranía de Ronda national park."
Jill and John developed No 1 along with talented local architect Lis Melgarejo, who has created hotels, hospitals, luxury houses and apartments. Melgarejo has a track record for sympathetic modern buildings and really captures the essence of the Mediterranean with her designs. The house is modern but it is particularly notable for its comfort and peace-giving qualities.
Jill added: "A drink on the terrace watching the sunset is an essential part of the day."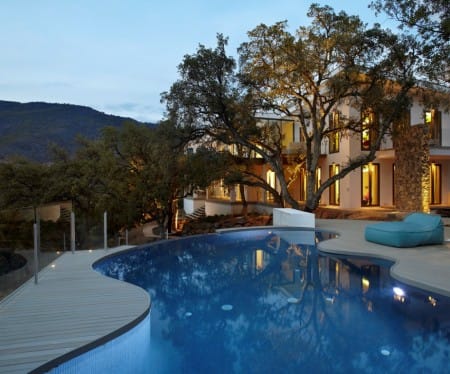 La Zagaleta is a stone's throw from Marbella, the Costa del Sol's top resort, and a 40 minute drive from both Malaga and Gibraltar airports. That is, unless you wish to arrive by helicopter (yes, La Zagaleta has its very own helipad!).
Jill explained a bit more about the atmosphere and services available at La Zagaleta. "Currently there are almost 250 homes there sharing two golf courses; stables; fishing lakes; the helipad and incredible security and privacy," she said. "There is also the main club house with it restaurant and all day bar where the residents from some 20 countries meet up."
"La Zagaleta is the best of both worlds," she added. "No 1 is a beautiful country retreat but with incredible facilities on the doorstep – not only the facilities of La Zagaleta, but also of the Costa del Sol just down the hill."
By Eloise Horsfield | Featured Properties | March 13th, 2014
Related Posts
No 1, brand-new villa in La Zagaleta