Terra Meridiana sells two exciting development projects in the heart of Estepona's Old Town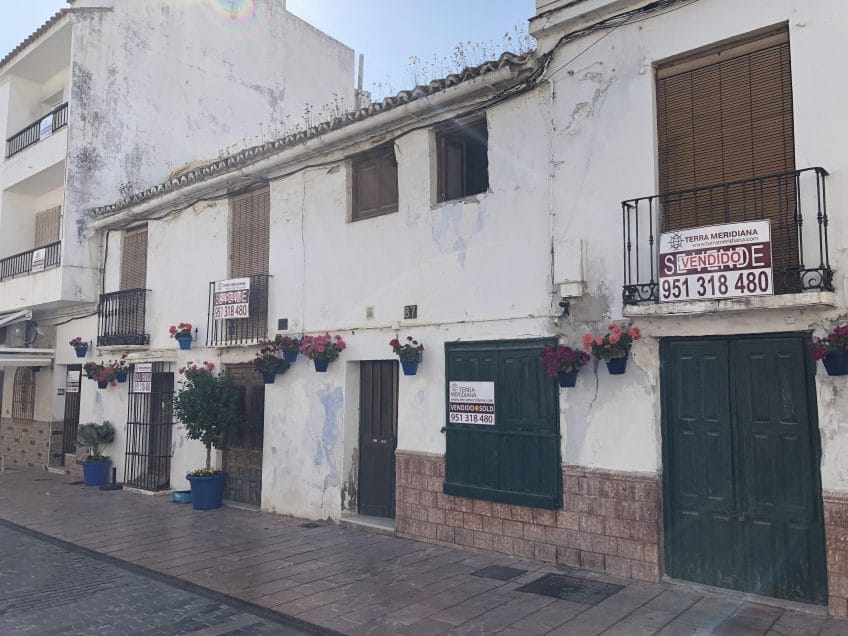 If you'd like to invest in authentic Spain, let us share with you how we helped two customers do just that.
We are proud to say that we have recently sold two exceptional commercial and residential development opportunities right in the centre of Estepona's beautiful old town. They both score highly in terms of location, being just 20 minutes' drive from Marbella and within very easy reach of local amenities, the beach and bustling Spanish life.
Estepona's charming old town is criss-crossed with pedestrian streets and flower-filled squares, along with typical restaurants and tapas bars for soaking up local life. For an easy stroll along the seaside, an extensive seafront promenade runs alongside over two kilometres of sandy beach.
Unsurprisingly, Estepona's popularity is rising among tourists,so savvy investors are buying now before prices shoot up, thereby locking extra value in to their investments.
What we've sold:
A large plot on a pedestrian street amid plentiful restaurants and local life, yet only 100 metres from the beach, making it an ideal hotel site
The project is to build a four storey, 46-bedroom hotel around a central courtyard containing a restaurant area, with the addition of a basement for services. The total plot size is600m2 with a build size of 2,200m2
A hotel or apartment complex just 50 metres from the beach. With the lively old town on its doorstep, along with underground parking and the beach right opposite, this is a prime location
Currently the project is for a six storey,34-bedroom hotel, although it's also possible to build an apartment building instead. The buyer will make use of an existing two-storey traditional townhouse with its beautiful facade. The town hall planning department has agreed to the building of an additional roof-top floor set back from the street.The total plot size is 156m² with a build size of 1.171m²
We constantly have our feelers out for projects just like these, so if you'd like to know about other great investment opportunities of this kind in and around Estepona and Marbella, please get in touch. We will be happy to help you find your ideal project.
Our article on Living in Estepona Old Town gives you more details on the area's attractions and why more and more people are living, holidaying and investing in Estepona.
By Adam Neale | Property News | September 4th, 2018