How we can help you with property development projects in Estepona Old Town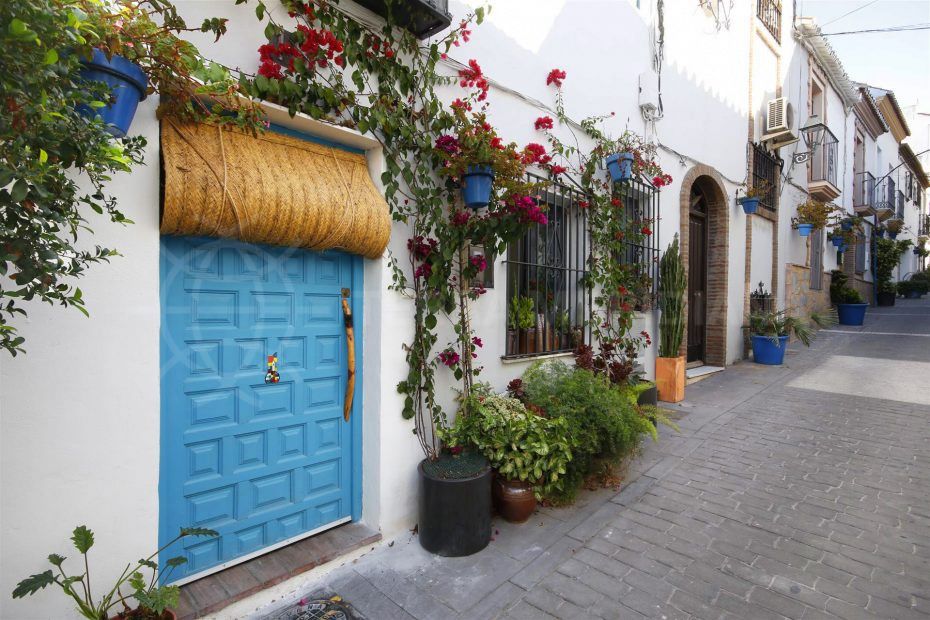 From finding off-market properties for sale to organising building permits to managing residential and hotel projects, Terra Meridiana is helping developers realise their dreams in Estepona's old town
Having been in the real-estate business on the Costa del Sol since 2003, at Terra Meridiana, we're very knowledgeable about the property markets in places like Marbella, Benahavís and Sotogrande. But where we can really claim to be experts is in Estepona, where our offices have been located for the last 16 years and where we've called home for the last two decades.
In the time we've lived and worked here, the old town of Estepona has changed beyond recognition. What was once a sleepy, somewhat forgotten town on the beach between Marbella and the Atlantic beaches of Cádiz has been transformed, particularly over the past 10 years under Mayor José García Urbano, into the Garden of the Costa del Sol, making it a major destination in its own right.
As a result, interest among investors both from Spain and overseas has been on the increase, with more and more Spanish and foreign buyers looking for opportunities to own a property in Estepona. Of late, we've seen a real rise in demand for development properties of all types and sizes, from townhouses to commercial properties to hotels, and are well-placed to help every step of the way.
Converting old townhouses into brand-new luxury homes
The first big development project we handled in the old town required an almost total overhaul of an existing townhouse on the corner of two quiet streets. We sourced contractors for quotes, hired an architect to draw up plans and secured the building permit. The work involved a new roof, internal layout, installations and fittings to create a bright, modern home with all the charm of a typical Mediterranean property.
We've recently completed work on a new-build townhouse on behalf of a client who wanted to live in a contemporary home in the old town. We connected the client with a local architect and building firm who, together, have created a modern take on the traditional style of building, just a couple of streets away from the beach.
Two new hotel projects in the heart of Estepona's old town
We were asked by an investor to find development land to construct new hotels in the old town, something that's a real challenge given the lack of space available and the complexity of ownership. We managed to find not one, but two plots near to the beach and services, for two new hotels that will add around 70 bedrooms to Estepona's hospitality offer.
Negotiating on behalf of the investor, we brought together 20 different owners to sign the deal. We are now serving as project manager for the development, looking after the choice of architect, contractor and interior design firms, as well as handling all licenses, from start to completion. The build is going well, with the new structure already in place.
Popular Plaza Las Flores bar changes hands and image
After successfully selling a well-loved bar, El Castillo, on behalf of its owners who were retiring, the buyers decided to update the place and give the bar a whole new look, involving replacing windows, floors and bathrooms, as well as creating new office and storage spaces. We are working closely with the builders and tradespeople to make sure the bar will be open for business by summer 2021.
Watch this space! New development projects in the pipeline
Over the next few months, we'll be working on a number of new projects in Estepona. These include the second hotel development to complement the Plaza Ortiz project already underway; a large townhouse that will be renovated into a luxury home prior to sale; and renovation projects on an apartment block and three houses in the old town that we'll be including in our rental portfolio. And we'll also be developing Terra Meridiana's new offices on Calle Caridad, where we hope to be able to welcome clients in the near future.
By Adam Neale | Develop & Build | May 19th, 2021