Marbella right back on track
The glitzy seaside resort of Marbella might well have lost some of its charm since its heyday as a millionaires' playground – but it looks as though the tables are turning again now.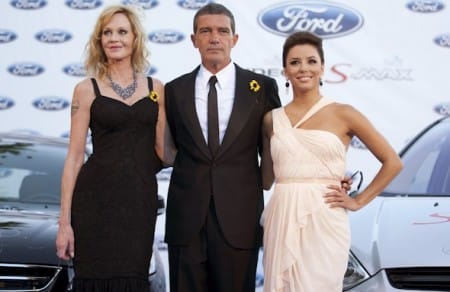 Marbella's worldwide fame perhaps peaked during the swinging sixties, when the likes of film stars Audrey Hepburn and Cary Grant could be spotted chatting over a spot of breakfast there.
But over the years it lost some of its celebrity appeal, due in part to a reputation created by less-than-savoury British criminals running from the law on the 'Costa del Crime'.
Now though, the sunny beach town with its Golden Mile, exclusive cocktail bars and pristine beaches is starting to get a bit more of what it deserves thanks to renewed international interest and positive promotion.
Firstly the types of people buying in Marbella are getting richer and more 'jet-set'. Russians – many with their pockets lined with gold – seem so in love with it that a new newspaper, SUR in Russian, has been launched to compliment the already-popular SUR in English. This is in addition to a Russian radio station and even a Russian Film Festival.
In fact, the number of Russians arriving at Spanish airports has doubled since 2008.
"They've got money and they want to invest, and what with the fall in prices there are many opportunities for them," said Ricardo Sanchez Bocanegra, chairman of the Federation of Foreigners' Associations of the Costa del Sol.
Indeed Marbella is hosting more and more international events every year, including the Marbella Film Festival, Arte Marbella and Starlite Festival which all attract those who like to hobnob.
"With A-list property buyers, the glitzy Russian set and the dazzling Starlite Festival, and Global Gift Gala, no wonder there is a buzz," said Louise Cook Edwards, editor of online magazine Marbellas.com.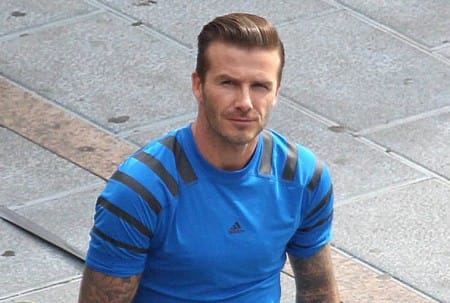 And 2013 was certainly a good year for Marbella celeb-wise, kicking off with David Beckham filming an Adidas advert on the seafront, then Top Gear presenters Jeremy Clarkson, James May and Richard Hammond visited Puerto Banus in June for an episode of the BBC's favourite motoring show.
And that's just the Brits – other international famous folk to visit Marbella included models Claudia Schiffer and Naomi Campbell, Desperate Housewives actress Eva Longoria as well as Hollywood star George Clooney, who purchased property there on advice from his buddy Antonio Banderas.
Not forgetting of course Brad Pitt and Angelina Jolie, who were spotted viewing properties in the area.
Meanwhile UK airline British Airways has just renewed its agreement with Marbella Town Hall to promote the town on its flights which began in April of this year.
Since then passengers in five continents have been able to see what Marbella has to offer thanks to an in-flight promotional video on all its journeys.
Tourism bosses from both Bahrain and the United Arab Emirates (Abu Dhabi) have also recently shown an interest in promoting Marbella in the Middle East.
It is really not surprising that Marbella is a magnet for wealthy and glamorous types, with its shopping, dining options and beaches.
What's more, gated communities such as Cascada de Camojan, Los Granados, Los Monteros – and the daddy of them all, La Zagaleta, provide luxury retreats for even the most private of celebrities.
By Eloise Horsfield | Property News | December 5th, 2013