'Costa del Crime' a thing of the past
Its reputation as a gangster hideout has long been a thorn in the sides of thousands of expats who consider the Costa del Sol their paradise. But now the heat is on for the criminals still running from the law in Spain.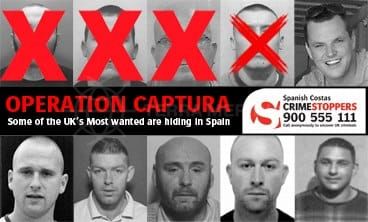 Between 1978 and 1985 there was no extradition agreement between Spain and the UK – meaning that if you had skeletons in your closet and didn't fancy going to prison in Britain, heading out to the sunny Costa del Sol was a great option.
Destinations such as Mijas, Nerja, Coin, Manilva and Marbella were particularly good places for gangsters and to settle, given the high number of British expats living there who weren't necessarily registered into the Spanish system. If you wanted to disappear, it was perfect.
Crooks Ronnie Knight and Krays' associate Freddie Foreman both spent time on the Costa del Sol before conviction – and brought all their friends with them.
"If I'd got commission for every Londoner I'd introduced to the delights of the Costa del Sol," wrote armed robber Knight in his memoir, Blood and Revenge, "I would have earned fortunes."
Likewise, road rage murderer Kenneth Noye spent years at a seaside villa in Cadiz before finally being arrested in 1998. And the list goes on.
This didn't bode well, of course, for those for whom the Costa del Sol was perfect paradise – their idyll ruined by portrayals in the British press suggesting Spain was nothing but a big hideaway for former gangsters living on dirty money.
This image was not helped by several TV references in shows such as Auf Wiedersehen, Pet and Bad Girls.
But now, the situation has begun to change
Things started to look up back in 1985 when the extradition process between Spain and the UK was reinstated. However, it was almost a decade before arrest warrants issued in Britain would come into force.
But since then joint efforts by Crimestoppers, the Serious Organise Crime Agency (SOCA) and the Spanish police have meant that time has begun to run out for those who thought Spain was a sunny safe house.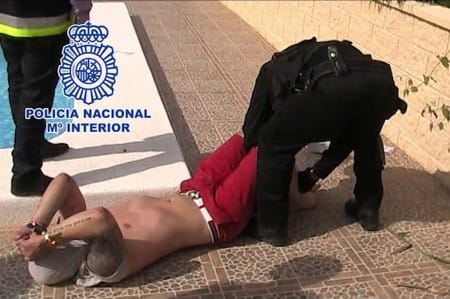 Last month, Manchester fugitive Andrew Moran – one of Britain's Most Wanted – was arrested near Alicante, where he'd managed to hide for four years. His partner in crime Stephen Devalda had been captured in a Marbella hotel in 2011.
The capture of Moran, who jumped from the dock and ran from the court building to avoid being jailed back in 2009, will have sent a warning sign to others still lurking in the shadows in Spain.
And of the 65 people on Crimestopper's 'Operation Captura' list – whose sole purpose is to collar criminals believed to be on the run in Spain – an impressive 50 have now been captured.
With the cogs slowly turning, it seems time is running out for those who have the Costa del Sol as their get out of jail free card. This will leave more space for those of us who have nothing to hide, and just seek a better life in the sun.
By Eloise Horsfield | Property News | June 28th, 2013